The CES Innovation Awards is an annual competition honoring outstanding design and engineering in consumer technology products. Here are the winners in the CES 2019 In-Vehicle Audio-Video award category: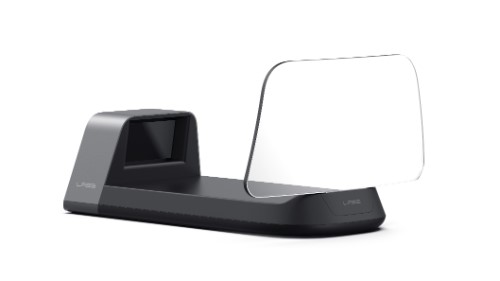 Naver Labs: AHEAD
AHEAD is the world's first 3D AR HUD ever created. Through augmented reality, it superimposes relevant information on a driver's viewpoint in a manner that it is able to reference three-dimensionally where the driver's attention has to shift within the viewpoint while driving on the road.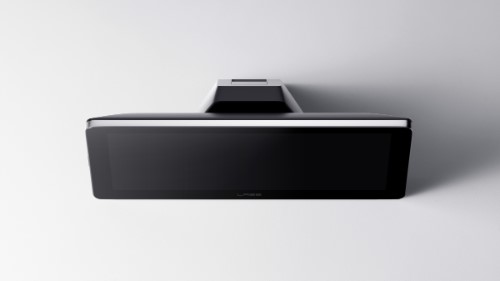 Naver Labs: AWAY Head Unit Display
AWAY Head Unit Display is an in-vehicle infotainment that connects the driver with real-time information. Its wide screen features split view and ideal UX for driving. Through voice commands, the driver can access diverse contents including GPS navigation, music, news and streaming services.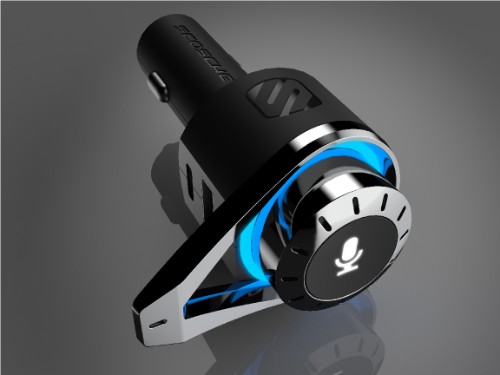 Scosche Industries, Inc.: BTFreq™ with Alexa
Add multiple technologies to a vehicle with a charger that offers Amazon Alexa voice-activated assistance. It also Bluetooth enables the vehicle for hands-free calling and music streaming through the stereo system, and charges two devices at once.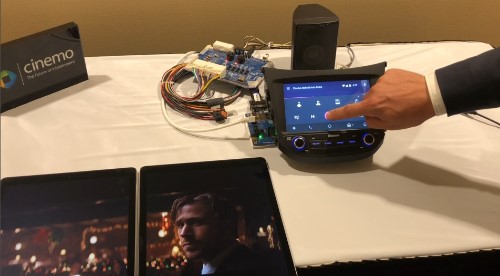 Cinemo: Cinemo Projection Plus - Rear-Seat Entertainment
Apple's CarPlay and Google's Android Auto provide a way to project mobile phones and their applications to the car's head unit. Cinemo Projection Plus is the world's first solution to extend these projection technologies to an advanced rear-seat entertainment solution.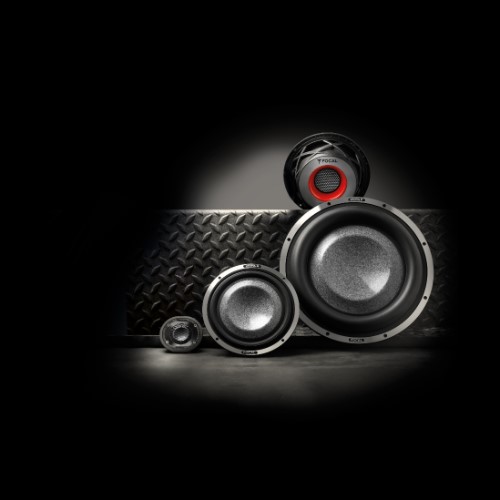 Focal Utopia M 3-Way system
Ultimate performance 3 way kit contains; 32mm M beryllium tweeter, 6.5" M sandwich woofer and 10" M sandwich subwoofer. Huge voice coils; 25mm in tweeter, 80mm in 6.5" woofer, 120mm in 10" subwoofer. Neodymium motors achieve thin depth and lightweight.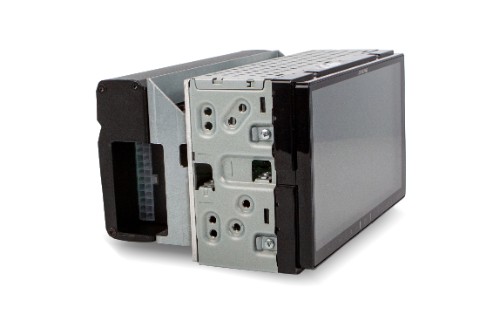 Alpine Electronics: iLX-W650 AV Receiver with KTA-450 Power Pack Amplifier
Alpine's iLX-W650 AV Receiver paired with the KTP-450 Power Pack Amplifier deliver great power and technology at an attractive price. The KTP-450's compact design was engineered to fit behind the iLX-W650's shallow chassis and provides an impactful boost in power.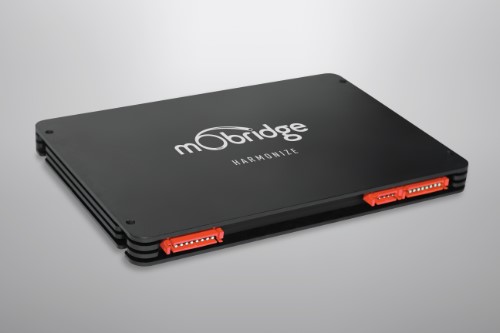 Fiberdyne Systems Pty Ltd: mObridge Harmonize
The Harmonize range of amplifiers has been designed with a modular interface to integrate into vehicle bus networks. It has 9 channels of amplification with an additional subwoofer preout. The DSP processor interfaces seamlessly to MOST25, MOST50, MOST150 and A2B digital network bus systems.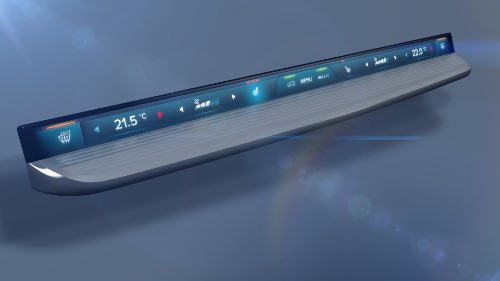 Behr-Hella Thermocontrol: Multifunctional HMI - Smart Comfort Control Bar
BHTC´s Smart Comfort Control Bar re-invents touch through force sensitive multitouch on metal. From interior comfort to infotainment - one device to intuitively control multiple vehicle functions from one central spot.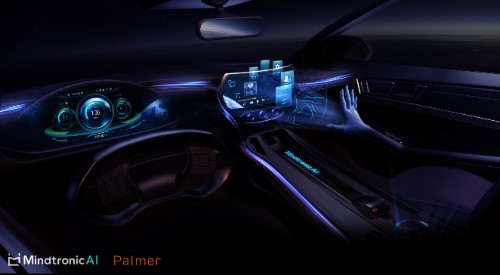 Mindtronic AI: PALMER
PALMER is the World's 1st in-car Palm Recognition infotainment system for driver and front-passenger to access their personal content. The tri-position display gives driver safer access with an immersive vision to a 3D space stitched by multi-panels.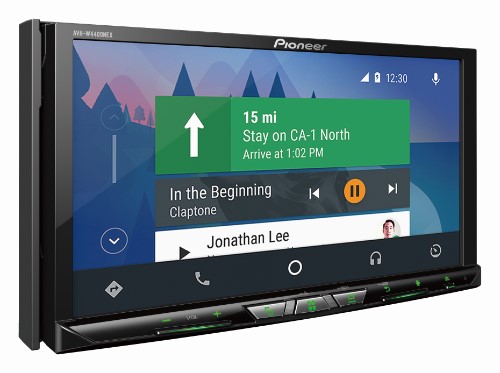 Pioneer Electronics (USA) Inc.: Pioneer AVH-W4400NEX Multimedia Receiver
With the latest technology and smartphone features, including both wireless Apple CarPlay and wireless Android Auto, and smarthome integration, the AVH-W4400NEX multimedia receiver enables consumers to update their existing vehicles to complement the connected consumers' lifestyle.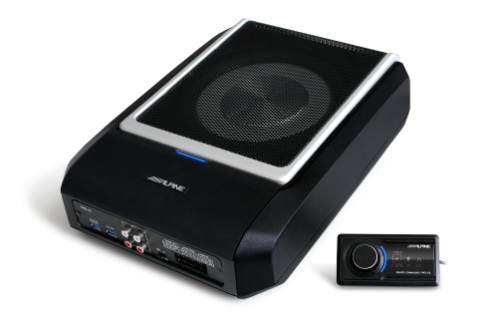 Alpine Electronics: PWD-X5 Powered Subwoofer with Built-In 4-Channel DSP Amp
The PWD-X5 is the first all-in-one sound system solution to combine a powered subwoofer, 4-channel amplifier, and digital sound processor. It delivers great bass, increased volume, and the power to control the sound tuning from a smartphone app.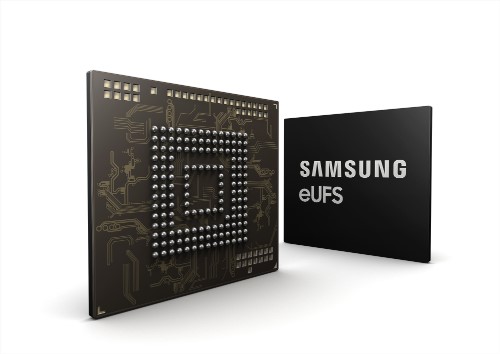 Samsung Electronics: Samsung 512GB eUFS
Samsung's 512GB eUFS is built on the new 512Gb V-NAND flash platform, for unparalleled storage capacity and world-class performance, with 30% less power consumption. Targeted for flagship In-vehicle Audio/Video systems and high-end mobile devices.
For more information, visit https://www.ces.tech.