Since 1992, Mini Madness has been the host club that organizes one of the largest annual shows in the Southeast known as Slamfest! This year, the 29th Annual Slamfest took place at the Florida State Fairgrounds, and I wanted to spotlight Mike Barcia and his 1996 Chevrolet Dually for winning Best of Show! We'd like to think it was the fresh set of Raceline wheels that were added to the Dually last minute. Shout-out to Anthony and Jerry from Mild 2 Wild in Lakeland, FL for making that happen. For more Slamfest information, visit minimadness.com.
Related Articles
Curb Appeal: Rachel Ellingsen's 2008 Chevrolet Corvette
There's just something about the C6 Corvette that appeals to us so much, so when our former Tuner Battlegrounds Championship Runner-Up, Rachel...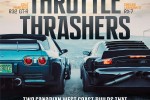 PASMAG #169 (SEMA 2021 + Trucks #11)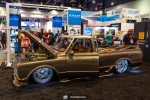 SEMA 2021: Editor's Top 5 Coolest Trucks
Here are the Top 5 coolest trucks at SEMA 2021 selected by PASMAG Editor, Adam Gordon #5 Toyota's Tacoma TRD "Tacozilla" This is the first...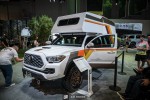 Toyota's Tacozilla
This is the first time an auto manufacturer's own build has made one of our top choice lists, but in this case, Toyota deserves the recognition for...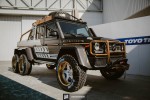 John Sarkisyan's 2016 Mercedes-Benz AMG G65 V12 BiTurbo G Wagon
If you visited the Toyo Treadpass during SEMA, there is absolutely no way you missed this wild G Wagon build sitting out front. Built by John...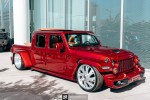 Co-Up Auto Body Repairs: 2020 Jeep Gladiator Dually Build
Jagraj Grewal of Co-Up Auto Body Repairs has had an incredible custom Jeep build he's used for shows for a few years, but he wanted to level up with...