Photography by Travis Chin
---
The Mobile Electronics Competition Association (MECA), car audio club and contest organization, finished it's 19th season with a bang and thousands of booms at the Kentucky Expo Center in Louisville, KY the weekend of October 13-15th.
MECA Finals, or officially World Finals Soundfest, was 1 of 3 organizations at the Car Audio Championship, which included IASCA and dB Drag Racing. 300+ vehicles comprised the event, with MECA judging 159 vehicles in SQL, SPL, MECA Kids, Ride The Light, and Show & Shine contests.
This was the largest MECA Finals to date, and for the first time, SQL vehicles outnumbered SPL vehicles. This is a good sign that MECA's efforts to preserve and invigorate Sound Quality League contests are bringing positive results.
VICE News, featured on HBO, sent Culture correspondent Dexter Thomas and a film crew to the event to cover the club's event. Part of the story-line involves Best of Best of Show competitors Mike Flanagan (Team Linear Power/Sundown) from Byram, MS and Charles Haley (Team High Voltage/ST6/Hybrid Audio/Sundown/XS Power) from Knoxville, TN, as they complete the 5 contests required for BOBOS. The awards ceremony reveals the winner and reactions. Sound Quality League and Sound Pressure League visuals and dialog are top-notch, and fun to watch. The 5-minute segment aired Friday 10/20/17 and can be viewed HERE.
Judges for the event came from all corners of the USA:
SQL
Grace Hedrick - Head Judge, SC
Doug Brennaman, KY - Dueling Demos
Linda Kobayashi, CA
Richard Papasin, CA
Matt Roberts, SC
Geoff Schneider, OH
Heather Shaffer, TN
Vinny Taylor, TN
Rick Washabaugh, KY - Dueling Demos
Scott Welch, CA - Dueling Demos
SPL
Bud Ballinger -Head Judge, KY
Shannon Ballinger, KY
Sunil Boodram, FL
Stuart McNeal, LA
Thomas Reyes, FL
Allan Shaffer, TN
Contest Highlights:
Mike Flanagan (Team Linear Power/Sundown), MS won the Best of Best of Show 7' trophy for best overall performance in 3 SQL and 2 SPL contests. With a total of 501 points, and a margin of less than 1% (4.5 points), he bested Charles Haley (Team High Voltage/ST6/Hybrid Audio/Sundown/XS Power), TN in the closest finish of any BOBOS competition.
Jeremy Kough (Team dB Revolution/Sundown/XS Power), KY was the Sound Pressure Best of Show in Modified 5, at the Headrest, with 167.24 dB.
Joseph Ault, Sr. (Team Bangin On A Budget), OH scored 171.91 dB for the highest Radical X score at the show. Joe added to his storied competition career in MECA SPL with 13 total World Championships in history
Anthony Caldwell (Team XFL/Mechman/True Bass/XS Power), TN hit 138.3 dB, 6' away from the passenger side, outside the vehicle, to win Park & Pound Best of Show.
Devin Crawford (Team High Voltage), TN won the SPL Best of Show with highest Sound Pressure and Park & Pound combined scores.
Robert Bess (Team Audio Specialists), KY had the highest SQ score, and wins the Culbertson Cup honor, and will have his name engraved on the Cup, signifying the Best Sounding Vehicle at Finals.
Robert Corwin (Team Audio Specialists/OH Generator), OH won The Zenner, the SQL Best of Show, with highest overall score totaled from SQ, Install, and RTA Freq Out contests.
Brian Mitchell (Team Arc Audio), CA won the Install Best of Show 6.5' trophy.
MECA State Champions certificates, 300+, were presented to MECA Members who earned their credentials in SQL, SPL, and Show & Shine contests. National Points Champions were presented with honorary plaques in 39 classes. John Hrabik from West Miflin, PA was the Grand National Points Champion. Adysen Kelley (Team High Voltage/O.S.C.) from Newport, TN was the MECA Kids Grand National Points Champion. Jamichael Smith (Team O.S.C.) from Oak Ridge, TN was the Show & Shine National Points Champion.
Fry's Electronics, the 2017 Retail Member of the Year, was recognized and CA Event Coordinator Richard Papasin delivered the plaque in person to the CA based retail giant. All 30+ Fry's Electronics stores are MECA Retail Members. MECA, as a trade association for the Mobile Electronics Industry, has 100+ USA Retail Members.
XS Power Batteries, the 2017 Manufacturer Member of the Year, was recognized as the most involved and supportive industry brand. This included Finals sponsorship, and the Title Sponsorship for all Tennessee MECA events. The 2018 Kick-off 2X event held at Finals was sponsored by XS Power, with 80+ vehicles, including many first-timers and new Members.
US Acoustics earned the 2017 12 Volt Industry Award for participation and support throughout the season. Mike Nicholls, company President, attended and competed at SBN in FL, all CA and NV events, and Finals to promote the brand and integrate with the MECA program.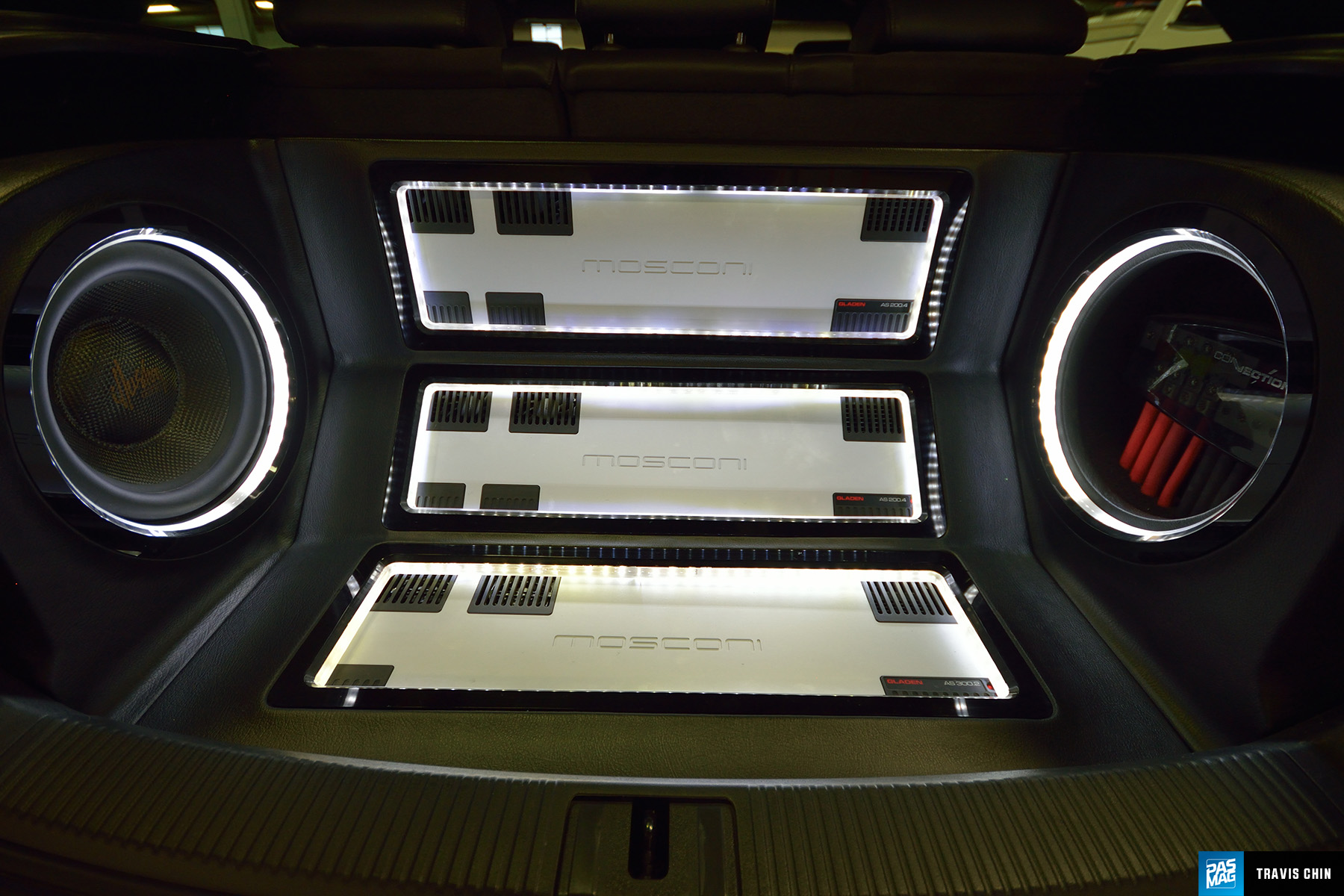 MECA is looking forward to it's 20th season, with 150+ USA and 40+ International events projected for 2018. Sound Quality League is growing and Sound Pressure League is louder than ever. The season begins with many charity events, mostly tied in with Toys 4 Tots programs before the holidays. The 2018 SQL and SPL Rule Books will be posted by Christmas, with no major changes anticipated, and mainly focused on clarity and consistency. All things MECA are at www.mecacaraudio.com and https://www.facebook.com/mecacaraudio/ with Instagram and Twitter, too. Contact the Commissioner at This email address is being protected from spambots. You need JavaScript enabled to view it. to get information and scheduling updates. https://mecacaraudio.com