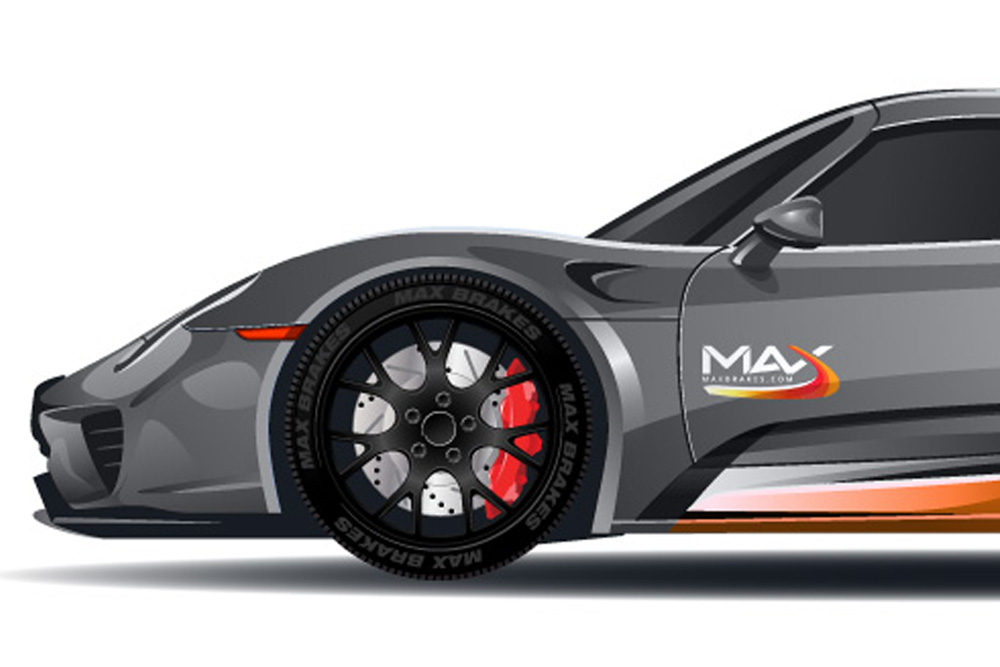 Good Brakes Don't Go Out of Style
Let's face it - when it comes to car modifying culture, trends come and go. Things like neon lights, flashy paint styles and body kits are cool, but only for a certain amount of time (in one form, anyway). Although the difference in taste is what can cause a lot of controversy in the car community, one thing is for sure: good brakes don't go out of style.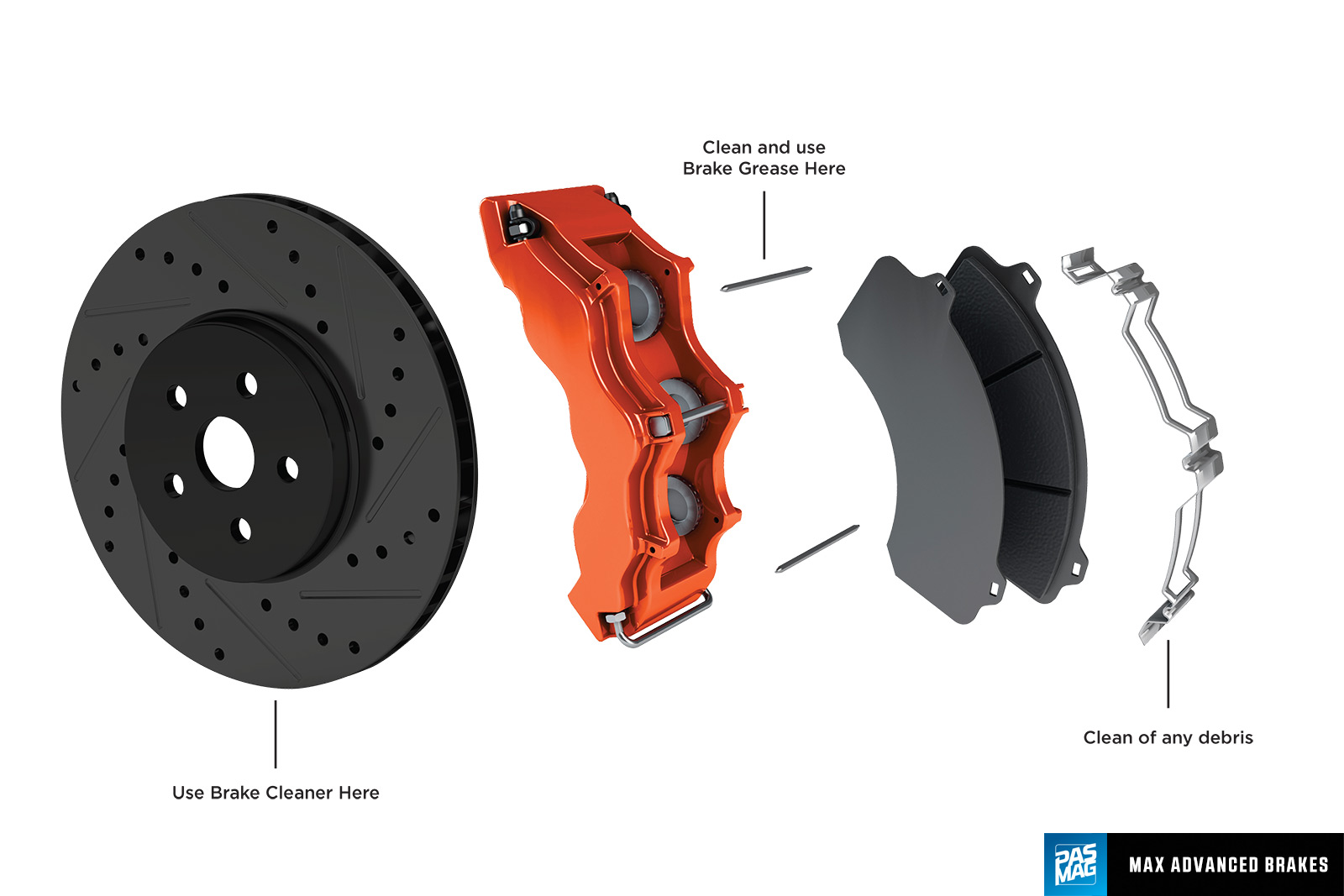 1) The importance of cleaning your brakes
The most important thing you can do immediately after an install (and before you put your wheel on) is take a can of brake cleaner (you know, the stuff you use for everything except your brake rotors), and spray a good amount into a rag and wipe the rotors down. You can be liberal with it; this stuff evaporates quickly.
The reason? Unless you are installing coated rotors (like our Elite XDS series), your brand-new brakes will have a very thin layer of grease on them to prevent rust during shipping and storage. Brake cleaner gets rid of that layer and does wonders for your break-in period, which you'll want to go as smoothly as possible.
2) The importance of breaking-in your brakes
When it comes to bedding your brakes, first impressions are everything and improperly bedded brakes can drastically hinder a brake kit's performance. Simply stated, bedding-in your brakes is the initial transfer of brake pad onto the brake rotor contact surface. This is done by strategically heating and cooling the brake pads through a series of well-thought-out, hard stops. Improper or no bed-in can cause poor braking performance, so this procedure should be redone whenever the brake rotors are cleaned or replaced.
3) Signs you might need replacement
Being proactive about replacing your brakes can actually save you a lot of money. If brake pads are run too worn, they can damage the brake rotors, turning a simple pad replacement and service into a full brake job. Aside from keeping an eye on mileage (some pads should be replaced after a certain distance travelled), ask yourself these questions on your next drive: Does your steering wheel shake every time you use your brakes? Does your car pull to one side when you slow down? Does your car make horrible noises (squealing and/or clicking) upon depression of the brake pedal? If you can identify with any of these symptoms, it's time to change your brakes.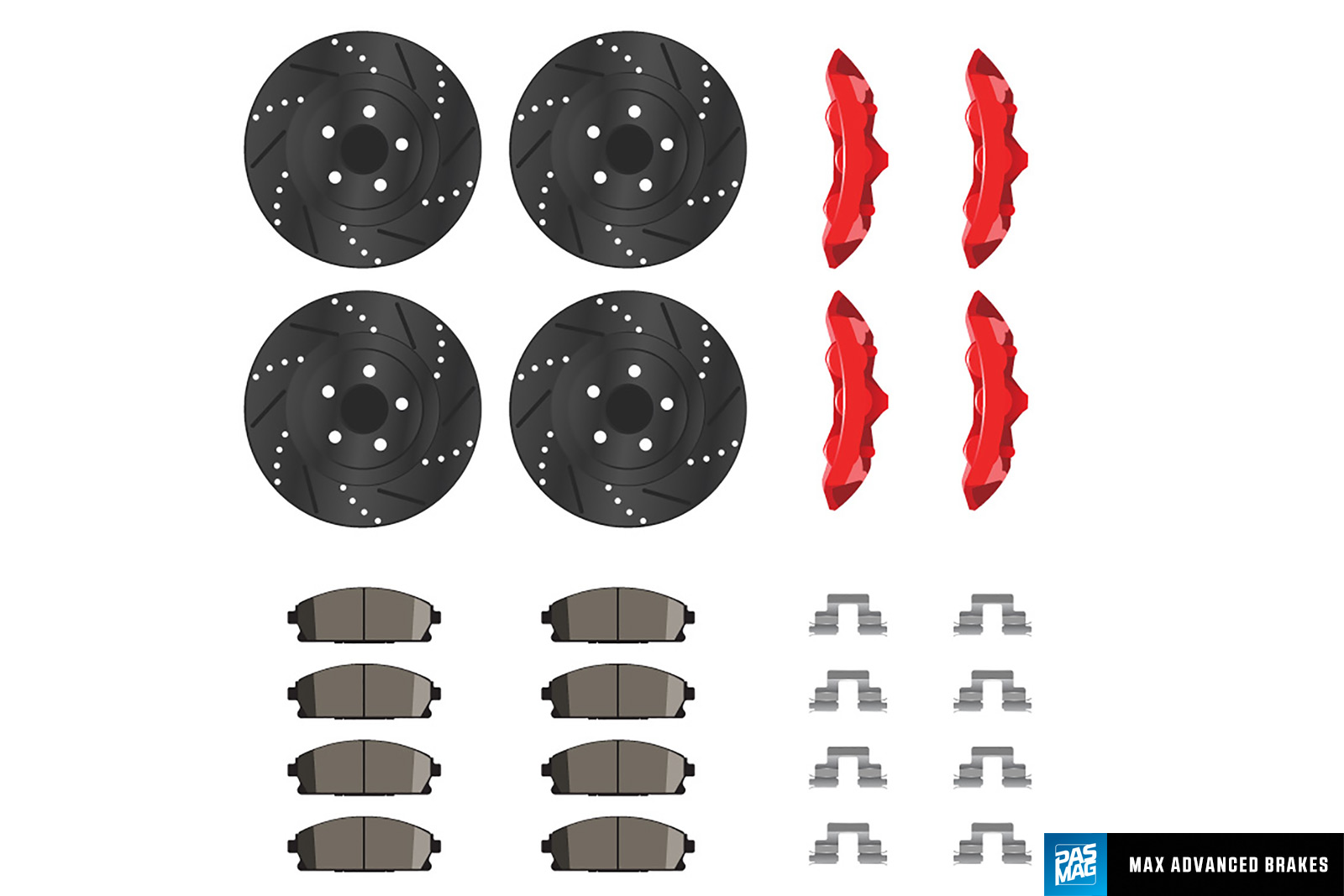 Our team is always around to answer any questions you may have when it comes to brakes, so be sure to check out our website for more tips, our latest brake deals, and upcoming events.
Featured in PASMAG Tuning Essentials: Ultimate Performance Guide Vol. 5