Photos by Club 4AG & Moto Miwa
---
If you were lucky enough to be born in Japan in the early 1970s, emigrate to California in 1978, and spend most of your formative early years in the front seat of your family's delivery trucks, you might have developed a healthy interest in motorized vehicles. If you then went on to found and preside over one of the most influential web-based, single-model car enthusiast clubs in the world, you might be Motohide "Moto" Miwa. He's been the president and organizer of Club4AG.com for as long as it's been around, not simply because he does it well, but also because he's a class act; knowledgeable and humble. He's ruined the position for anyone who would succeed him so, predictably, no one has.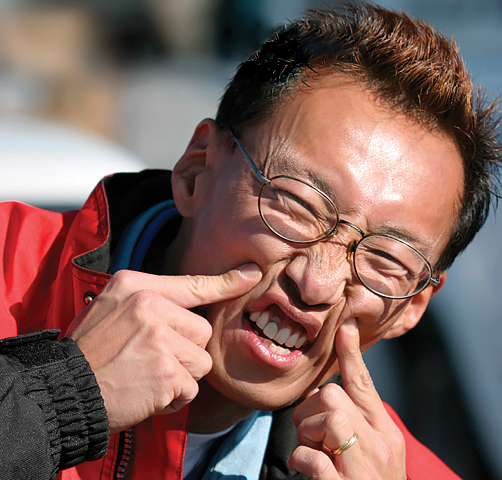 When his interest in vehicles and involvement in manufacturer promotions coincided, he wound up face-to-face with Mr. Tetsuya Tada, chief engineer for the FT86 project, which became the break-out sports coupe hit that both Toyota and Subaru executives were longing for. And it's all because a young man who had an AE86 Corolla shell once sat down at a computer to type up his thoughts, frustrations and experiences with an ongoing restoration project for that new-fangled World Wide Web. For Moto, as he's commonly known as, all cars are beautiful things, even those not built by Toyota or powered by a 4-AGE engine. With that in mind, we talked to him about his past, his present and what he thinks of the FR-S as the potential savior of the sport compact car market.

PASMAG: When did you realize you wanted to work with cars in some way? How old were you?
MM: I don't know. My mom tells me I was drifting my walker-roller thing into walls of the house at one-and-a-half. As long as I had a mind, it was [focused] on things with four wheels. I was born in a home in Osaka, Japan next to my grandfather's noodle factory. Trucks came to pick up noodles starting at 4 A.M. and I would often ride with various drivers on their delivery routes. So, I spent a lot of time in passenger seats of those trucks, and maybe that was an influence. Also, the 1970s was the start of Japan's economic stability and it is when modern Japanese cars became respectably good, and nice cars were all the rage back then.
| | |
| --- | --- |
| | |
PASMAG: What was your first project vehicle? Was it a hand-me-down or did you buy it?
MM: My first personal car was a 1985 Honda Civic that I bought brand new at age 16. This is before anyone even considered a Civic, or any Honda for that matter, an enthusiasts' car. But parallel to me customizing things on it, the market grew quickly to embrace things like the first-gen CRX that was new at the time, along with a bunch of other neat cars from Japan. Most people who sort of visited the twisting roads back in those days were Alfa Romeo, BMW, Porsche, and VW owners, and I was sort of the newbie with a neat little Honda that could scoot along competently with these European subcompacts. Those are my roots and my start really, in engaging the public awareness for Japanese cars.
PASMAG: Why Club 4AG? What struck you as special about the Corolla?
MM: In 1993, I acquired a nice shell of an AE86, which, at the time, was relatively unknown to Americans in terms of a performance car since most FWD hot hatches at the time had fancy turbo engines and outran the little AE86. While no one paid any attention, it was one of my targets to build someday and by 1994 it was cheap enough that I could really start to work on one. I probably spent a year taking apart every single nut and polishing, hammering, torching, straightening, reinforcing and just taking my time with this car. I envisioned it as my nice daily driver that's destined to be so much driving fun.
By 1996 a thing called the World Wide Web (or Internet) started to become a project in the computer industry and viable communication media for savvy business folk. Intrigued by how that worked and grew, I basically started to try my hand at creating a website. With my brain not really filled with anything but cars to talk about, I began to sort through what I had on record as tidbits and photos and loaded them into what was called, a "website." I titled it Club4AG, hoping that somebody who might need this information or simply find my project interesting, would somehow find it and read it.
With many big firms now starting to buy domain names like Toshiba.com or Toyota.com, I decided to buy my own called "Club4AG.com" without much thought other than, 'Why not?' It cost me I think, $230 at the time, and $50 or something to host a forum each month. Bandwidth was expensive, but curiosity of how the Internet worked really got me involved. By 1998, a fully working website with forums and databases that really could be used by guests was up and running.
Each week a dozen or so more people from all over the world would register an account and chime in with appreciation of my work, or simply just to reference stuff I wrote. That dozen became 100 then 1,000 and within a few years it became an online community for 4A-GE powered car owners, and there were folks chatting and discussing many things about these cars.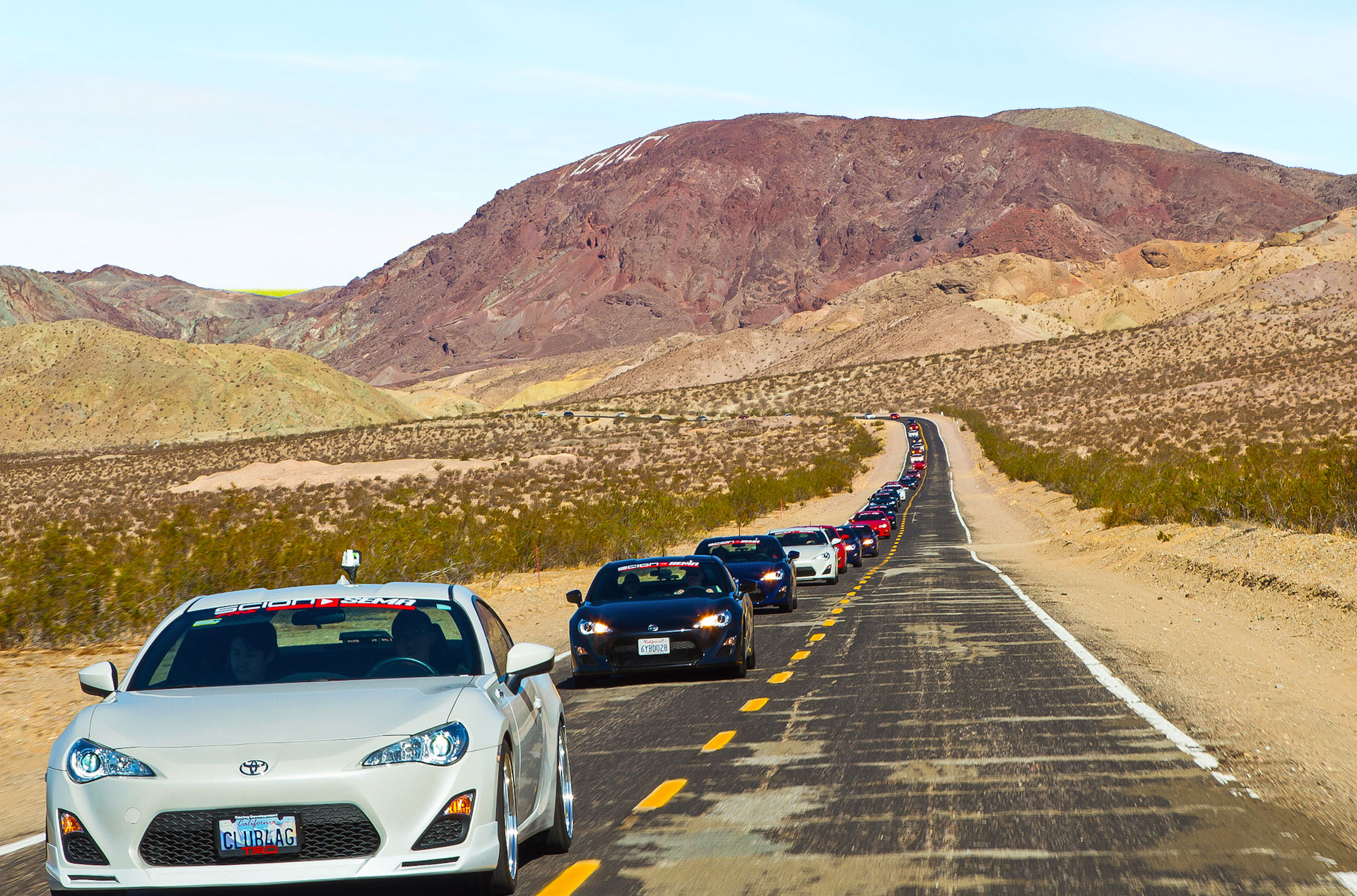 PASMAG: Which sponsors or manufacturers have you had the best relationship with over the years?
MM: Falken Tire USA is one of the most notable for us at Club4AG as they have been the resource for much of the larger things we did. It was the deep relationship with Falken that put us on the map in the corporate world, which in turn enabled us to open doors into other firms for support.
In recent years, I've been working with development teams at Toyota. One of the most notable being that I had been lightly involved in the creation of the FT86 since 2007 – something that really fit what I was doing with AE86 all these years, and now thoroughly enjoy as a car to cater the same joys and form the same type of community, 25 years after the last AE86 had rolled off the line, and for a whole new generation of people.
The FR-S/BRZ/86 has been almost 100% of what I am doing with everyone, from public events to private development tasks. For that we are going between third-party suppliers, aftermarket firms, consumers, enthusiasts and bridging and translating that colloquial industry language to fit the needs of each niche, department and community in an effective two-way communication.
PASMAG: If you could start over again, would you repeat the same process or are there things you would change?
MM: I'm not sure. Since this whole thing revolves around the needs that happen with time, and is not based on financial or business goals of any singular manner, I adapt quickly to requests of many kinds. So, I can't really say I would do it differently. I am sure if it started in another era, things may have been very different, but I am sure that I would have adapted it to what was still fun and basically creates joy for automobile enthusiasts.
PASMAG: What advice would you give to a young person who has an interest in building his or her own performance machine? What platform would you consider to be a good start?
MM: All I can say is ONE simple thing. Stick with what you enjoy, and never ever veer from it. Things will happen that will make you something extraordinary to others, while the only thing you chased all that time will be just your passion.
It's funny how that works, but if you veer or derail your focus, you waste time on what is important to become someone unusual. And any and ALL extraordinary people by nature are unusual. So if normal people tell you that you're nuts, embrace it.
PASMAG: Who were your biggest influences?
MM: There are way too many people. From the guy who invented the first carriage on four wheels to a 14-year-old kid named Ken Gushi who beat down all the walls of an establishment and became a professional driver in recent years, and everyone in between. I can probably name a list that will fill a 500-page roster if I listed them all.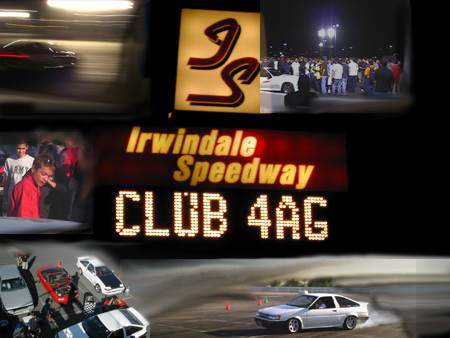 PASMAG: What's your greatest accomplishment?
MM: I can't say it is my accomplishment, but evidently I am very proud of everything we have collectively done to date with all the many friends in the community to get this far, and to be able to carry on enjoying automobiles in such ways long into the future.
PASMAG: What were your biggest surprises?
MM: In 2007, when a former chassis design engineer from Toyota R&D flew over to sit me down in a chair at a random Starbucks and introduced me to a man named Mr. Tetsuya Tada, a chief engineer. This man, who in the weeks that followed, I will find that I will be working with on an ongoing relationship to build the next compact sports car that will stir the soul like the AE86 once did. That car was the FT86, which eventually became the FR-S/BRZ/86 as a production model. I was completely flabbergasted for months, and I still wonder how that all started.
PASMAG: What is it about any particular automotive design that draws you in the most? What aspect most easily hooks your attention? Have you found that this has changed over the years as you've grown older?
MM: I like any and all automobiles, but what really hits my spot are those cars that have a very singular reason for existence; a luxury sedan that doesn't pretend to be anything else, a minivan that is solely effective at being a minivan, a heavy-duty truck that can just pull anything as a hauler. A Lamborghini that's not simply built to be [reliable] or convenient, but for the main focus of getting that attention as a stunning machine that blasts past you on the street.
PASMAG: What does Club 4AG do, actually? Is it only a web-based presence or are there gatherings or a yearly car show?
MM: Today, Club4AG is a group who voluntarily identify themselves as a member online and offline, without a formal and strict roster, who all enjoy cars, befriend people and carry on spreading the fun of automotive enthusiasm and knowledge. We come to gather in groups large and small to execute whatever is being asked that fits the goals stated, and do it in the best way possible.
PASMAG: How many members has it had over the years?
MM: Not sure, but currently we have about 25,000 members online globally who just come together to have fun with automobiles. My goal is never to be the biggest nor to fixate on the number of "LIKES" or trend, but to grow in a healthy natural manner that caters to and represents the quality and focus of the entity.
PASMAG: You've recently picked up a Scion FR-S, tell us more about it. Is this the car to save the affordable sports car market?
MM: FR-S… I think every single mention that is positive, and negative, by everyone who loves or hates it, are the result of paying attention to the very existence of this car. And as such, as long as people have discussions about it and there are lots of folks who enjoy such cars, that there is a place on earth and in the hearts of those who experience it. Whether that will last a lifetime or not, only time will tell. But since I had the rare opportunity to help shape it – and I rather like this car – that at least in the community that embraces it, it will have a long life as a cult car and be filled with pleasures and great stories to be told by many.
It's really how a car becomes a legendary classic. And that doesn't happen by marketing tactics or specifications on a piece of paper, but only by the folks who might want to embrace it, even for a short duration of the life we all live, to have something to say about it to future enthusiasts of automobiles.
Follow Moto on Facebook at https://www.facebook.com/Moto.Club4AG.