Photography by Larry Chen
---
Four Cylinders. 1,000 Horsepower. 9,200 RPM. How?
Stephan Papadakis came up in the import drag racing scene before it was even a thing. As a godfather of front-wheel-drive racing for cash, pinks, or records, Papadakis would often have to make his own parts and do his own work to move forward and become faster. This guy was the first to break 150, 160, 170, and 180 miles-per-hour, as well as break into the nines and eights in a FWD car, so when Scion Racing wanted Fredric Aasbo's car to run a competitive 2AR engine on the drift circuit in 2012, they chose the right guy to develop it. The Papadakis Racing Toyota 2AR has gone from a 500-horsepower unit to one that runs 1,000 today, and we thought it would be best to ask the man himself how he and his team built a V8-slaying Scion tC engine into the four-digits. Here's what we found out: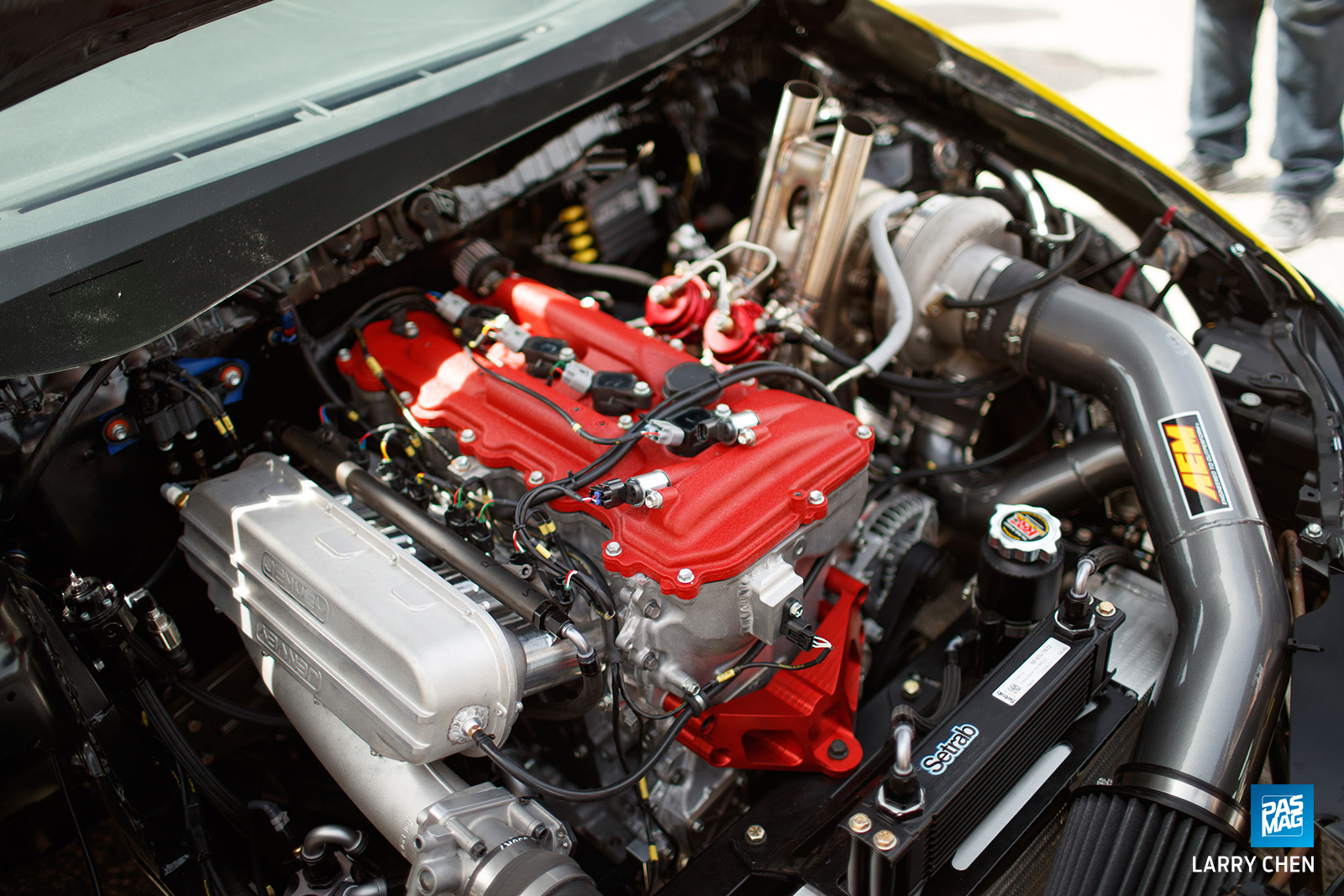 HOW DID THE 2AR ENGINE COME ABOUT AS THE POWERPLANT OF CHOICE AFTER RUNNING TOYOTA NASCAR V8S IN FD CARS IN THE PAST?
When we built the 2009 tC for Tanner Foust, we wanted something unique, so we chose the TRD NASCAR V8. It was around 650 horsepower. A few years later, when we built the 2012 Scion tC for Fredric Aasbo to drive, Scion asked us to use the factory engine. They wanted the car to be more similar to the street car - as similar as a rear wheel drive conversion could be.
Another reason that the four-cylinder was chosen was for weight. The NASCAR V8 was really heavy due to the iron engine block with 420 pounds total engine weight. Plus, with the Scion being a cab forward design, the firewall is only eight inches behind the front axle centerline. Formula Drift rules don't allow installing the engine behind the factory firewall location, and that would cause our car to be front heavy, which is not ideal for handling and traction. The four-cylinder is 200 pounds less at 220 pounds total weight. It's also smaller, so it's easier to work on.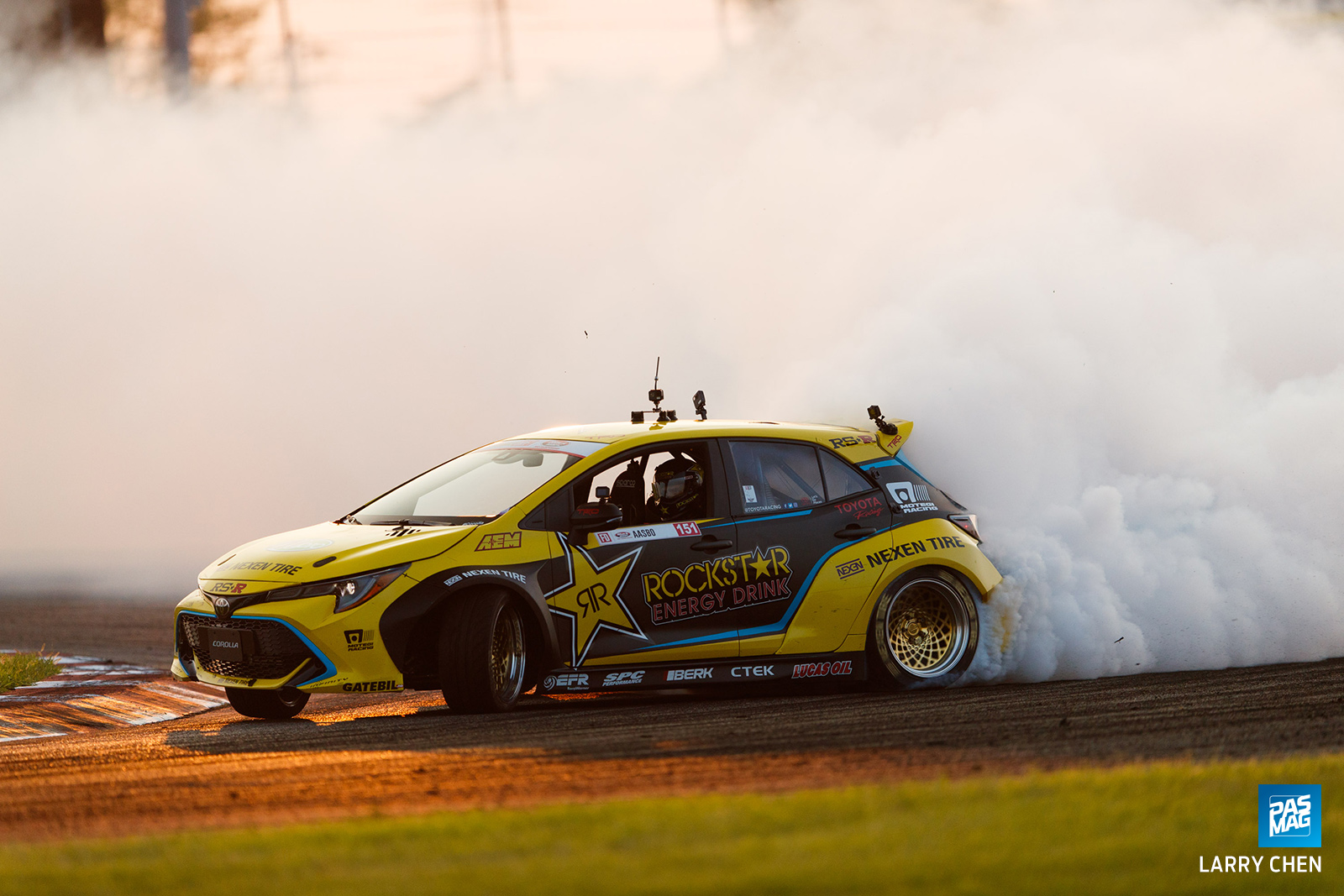 WITH TOYOTA/SCION AS A PARTNER ON THE CAR, DO THEY HAVE A SAY IN WHICH ENGINE ENDS UP IN THE BAY, OR CAN YOU REQUEST SOMETHING SPECIFIC?
Scion really wanted us to use the factory engine, but now Toyota seems to be open to other Toyota engines. They're definitely not okay with a Chevy V8, but we don't want to use an LSX anyway.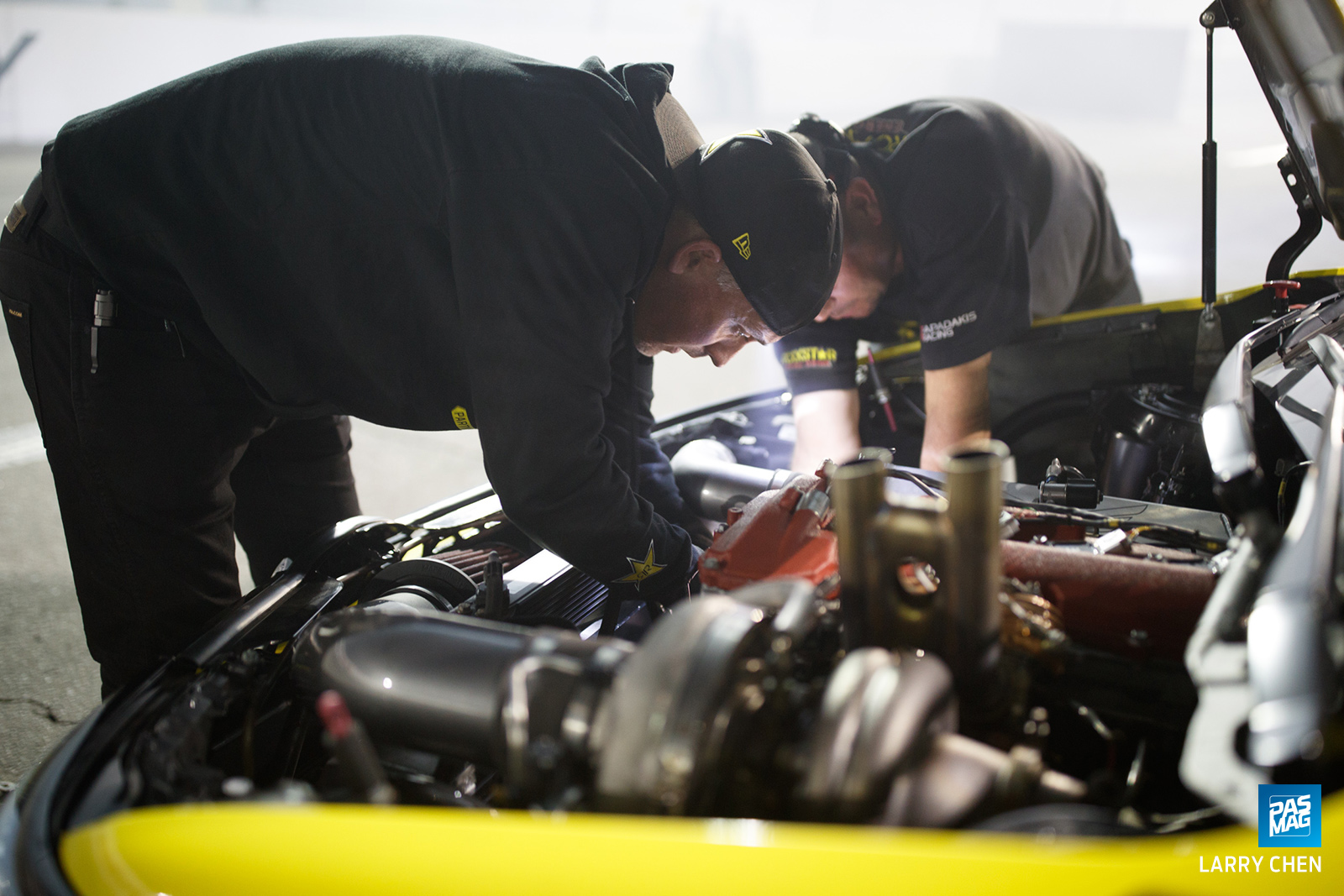 RUNNING A FOUR-CYLINDER AGAINST A GRID FULL OF V8S, WHAT DO YOU FEEL ARE YOUR ADVANTAGES AND DISADVANTAGES?
One advantage is lower weight, but our chassis is still a bit heavier than most due to the four doors and the extra crash protection of modern cars. The Corolla is actually a large vehicle. It has a 105-inch long wheelbase, which is longer than a Mustang, S-chassis, or Corvette. A disadvantage is the complexity of our turbo and NOS systems, and making 250 horsepower per cylinder creates some reliability issues. We are also on our own for development of this engine because no one else uses this power plant near our horsepower level, so we need to design and test most of our own engine components.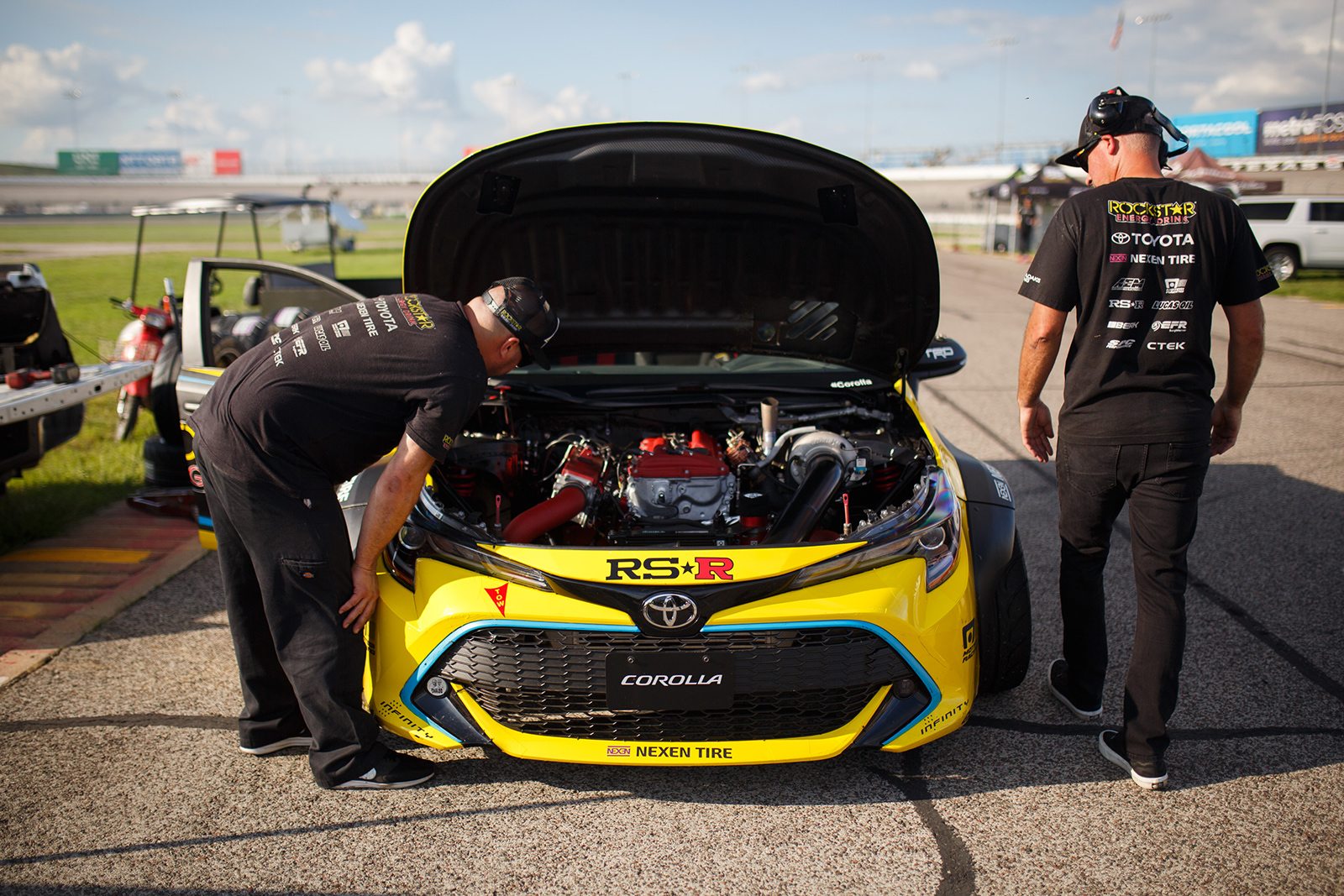 HOW DOES A STOCK 2AR BECOME AN FD-TUNED, 1,000-HORSEPOWER-CAPABLE ENGINE? TAKE US THROUGH THE PARTS AND THE PROCESS.
Over the years we have replaced most of the internal components with custom race pieces. We could do a whole book on the development of the engine from 500 horsepower and 7,600 rpm in 2012, to over 1,000 horsepower and 9,200 rpm that we run now.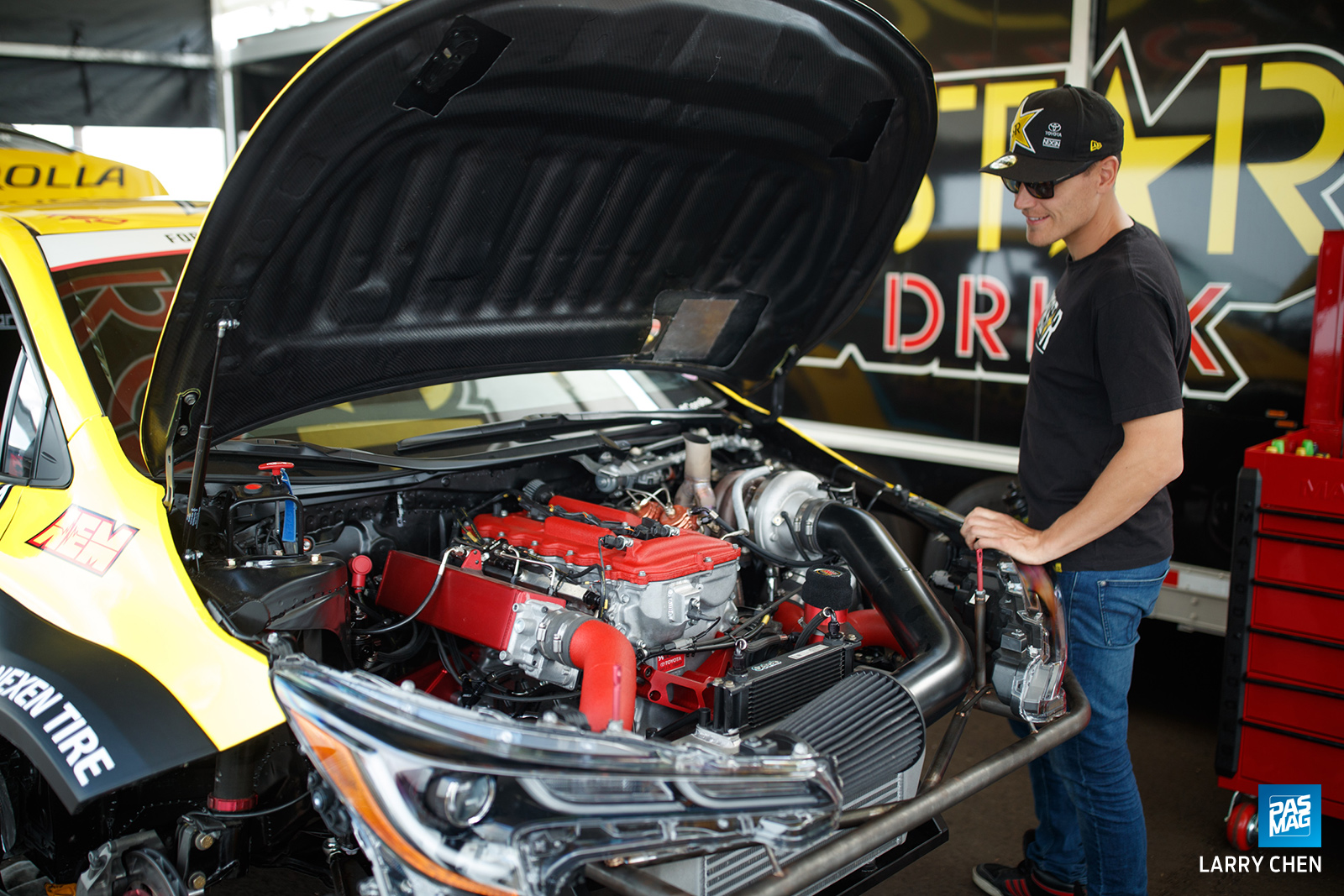 IS THE 2AR YOU USE THE SAME AS THE ENGINES THAT CAME IN THE SCION TC BEFORE BUILDING, OR DO YOU USE A DIFFERENT VARIANT?
We use the exact 2AR-FE that came in the Scion tC, Toyota Camry, and RAV4. There is a practically identical engine called the 1AR-FE, with the only difference being the crank, rods, and pistons and it is 2.7 liters. We actually used that crankshaft before going full billet crank and it was good for 800 horsepower.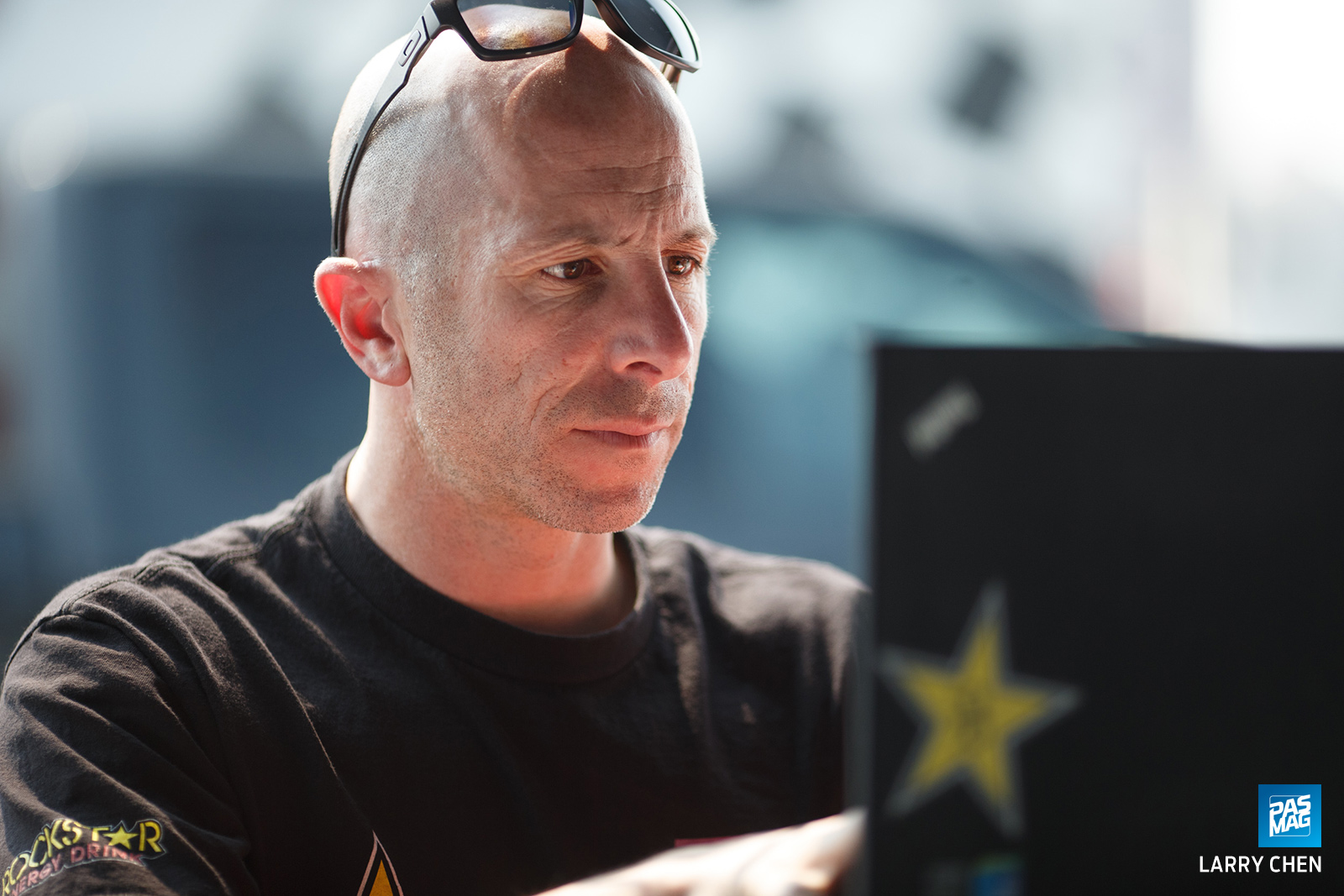 WHAT WAS THE MOST CHALLENGING ASPECT OF BUILDING THIS ENGINE TO THIS DEGREE? CAN YOU SAY HOW MANY YOU GUYS HAVE BEEN THROUGH ON THE ROAD TO THE MOST RELIABLE ITERATION?
Most challenging is the head gasket sealing and valvetrain. We are still developing these parts since they are not 100 percent reliable, but we are close though.
We never really "blew up" any engines, except when we had some crankshaft main caps break. They cause a huge issue because when they break, the oil pressure drops and the bearings will spin and destroy the rods and crankshaft. We also had a crankshaft break in Jhonnattan Castro's car. Billet main caps and crankshafts have solved those issues.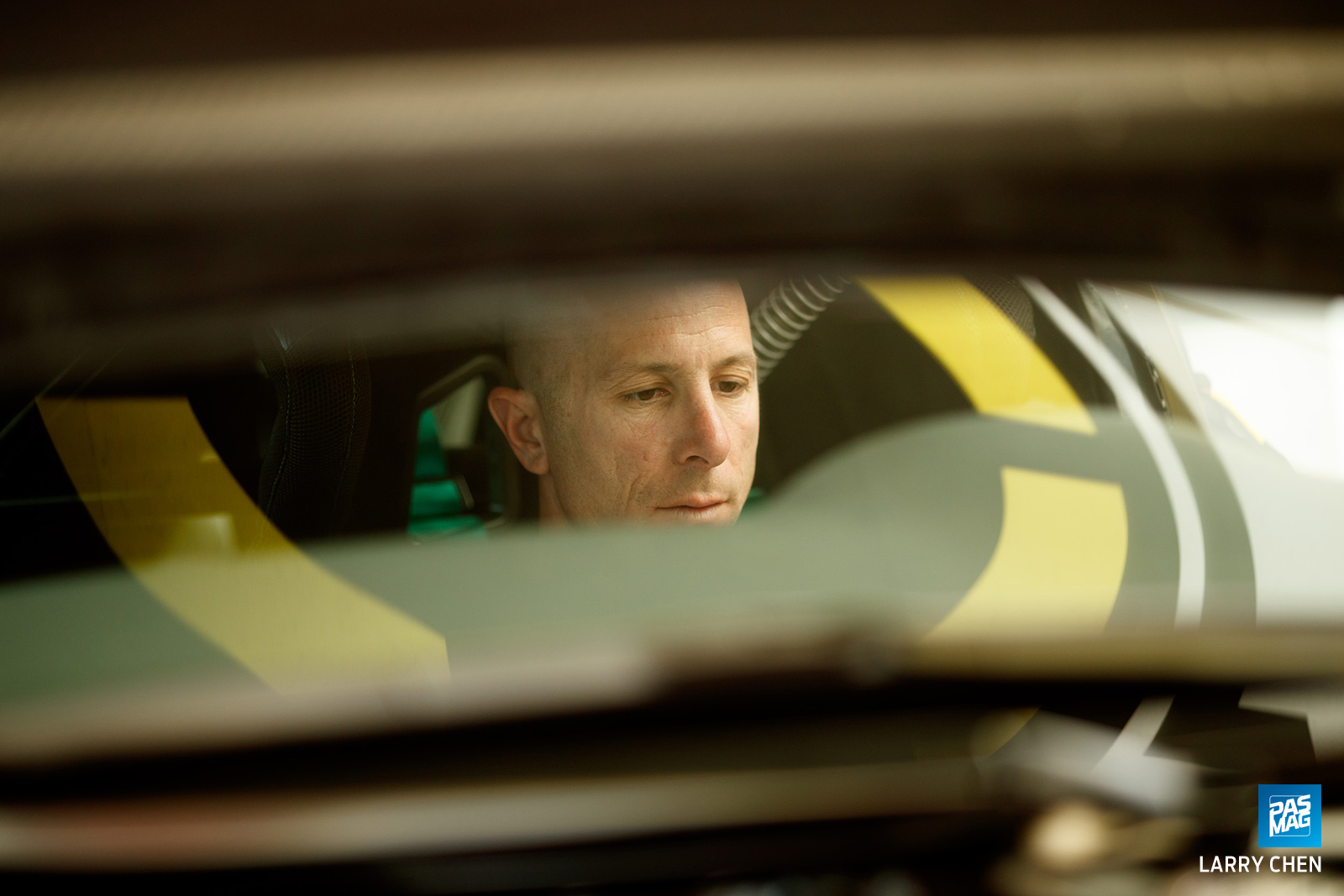 WHAT ARE YOUR IMPRESSIONS ON THE 2AR AS FAR AS A SWAP CANDIDATE? DO YOU FEEL IT'S LOOKED OVER IN FAVOR OF OTHER, MORE WELL-KNOWN FOUR-CYLINDERS?
I really like the 2AR! It's lightweight and makes great power. The downside is the high cost of our modifications and the fact that there are other lower cost engines that have much more support in the aftermarket.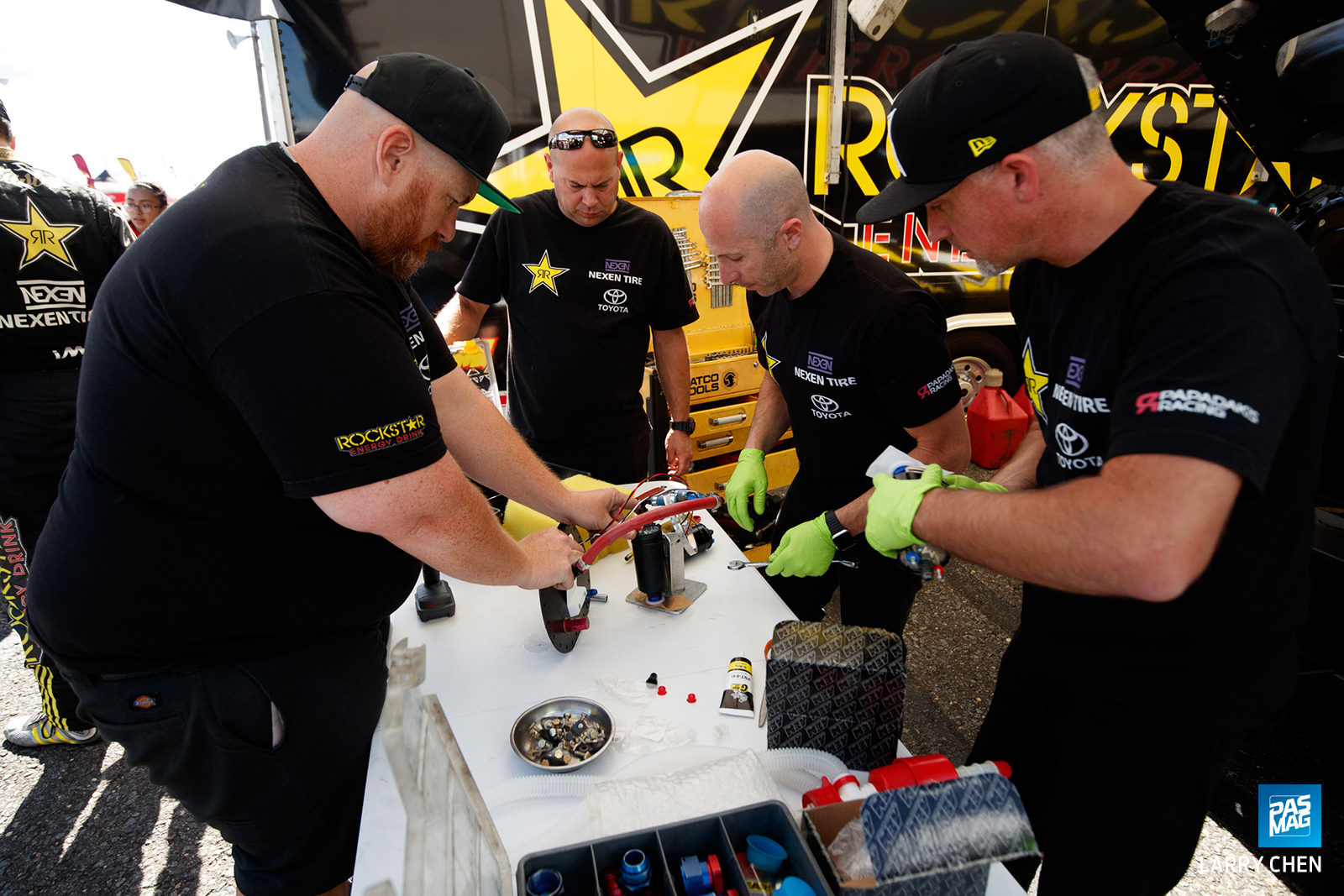 IS THERE AN ENGINE THAT YOU HAVEN'T HAD A CHANCE TO GET YOUR HANDS ON YET THAT YOU'D LOVE TO IN A COMPETITION SETTING, OR OTHERWISE?
The Toyota 2GR V6 is a great engine. We consider changing to it each year, but it would be heavier and need development. The thought is that if we put that effort into continuing the 2AR development we will be more competitive, so we stay the course.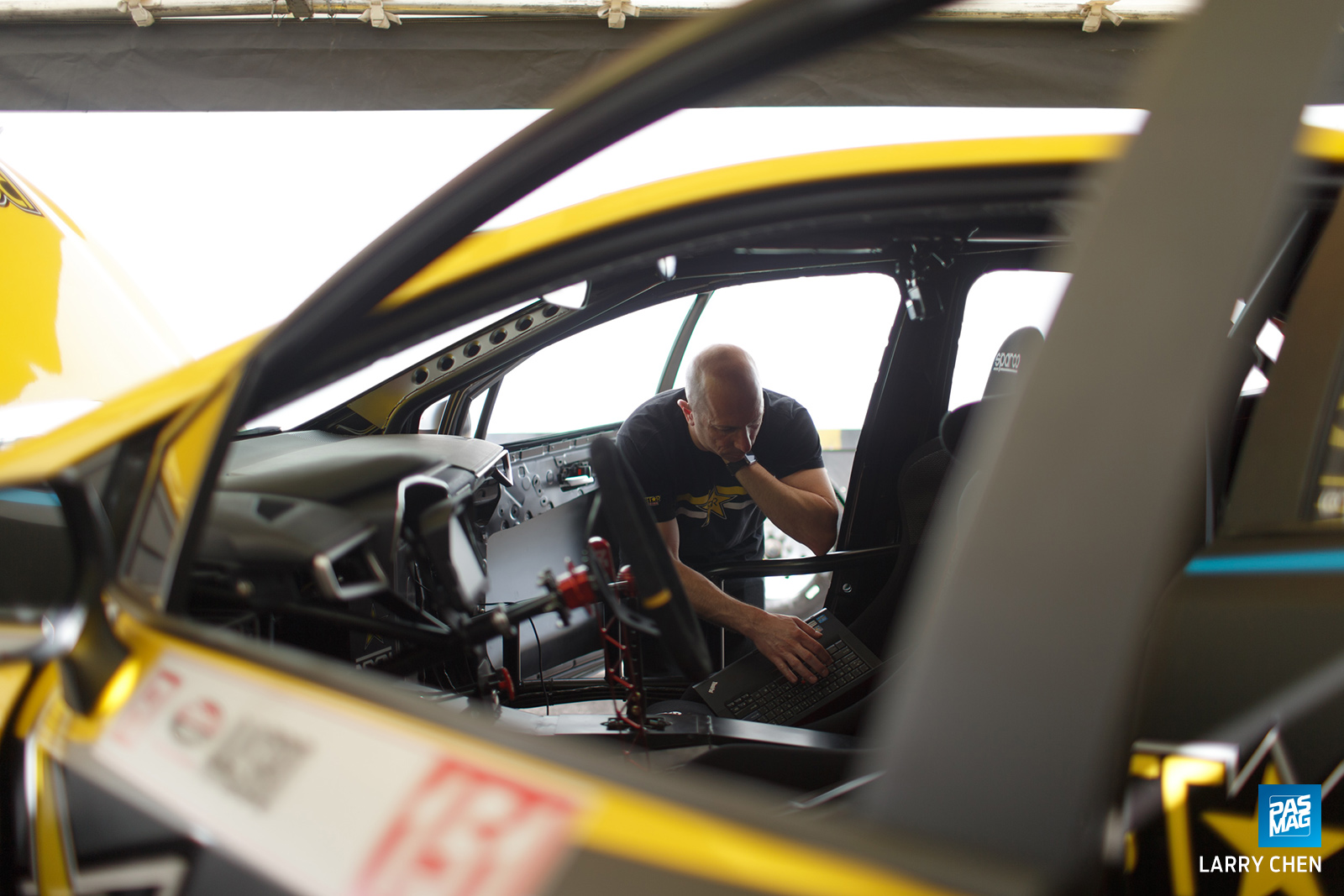 WHAT IS YOUR FAVORITE FOUR-CYLINDER ENGINE OF ALL TIME?
Good question! The Honda H22 was really good. We used to drag race with that engine at over 800 horsepower with only rods, pistons, and valve springs; stock valves, crank, cylinders, head bolts, and cams. Personally, I think it may be better than the K24.
Toyota also makes a full racing four-cylinder engine that uses one NASCAR cylinder head. It's really expensive, like $50,000. They use it in Midget Racing.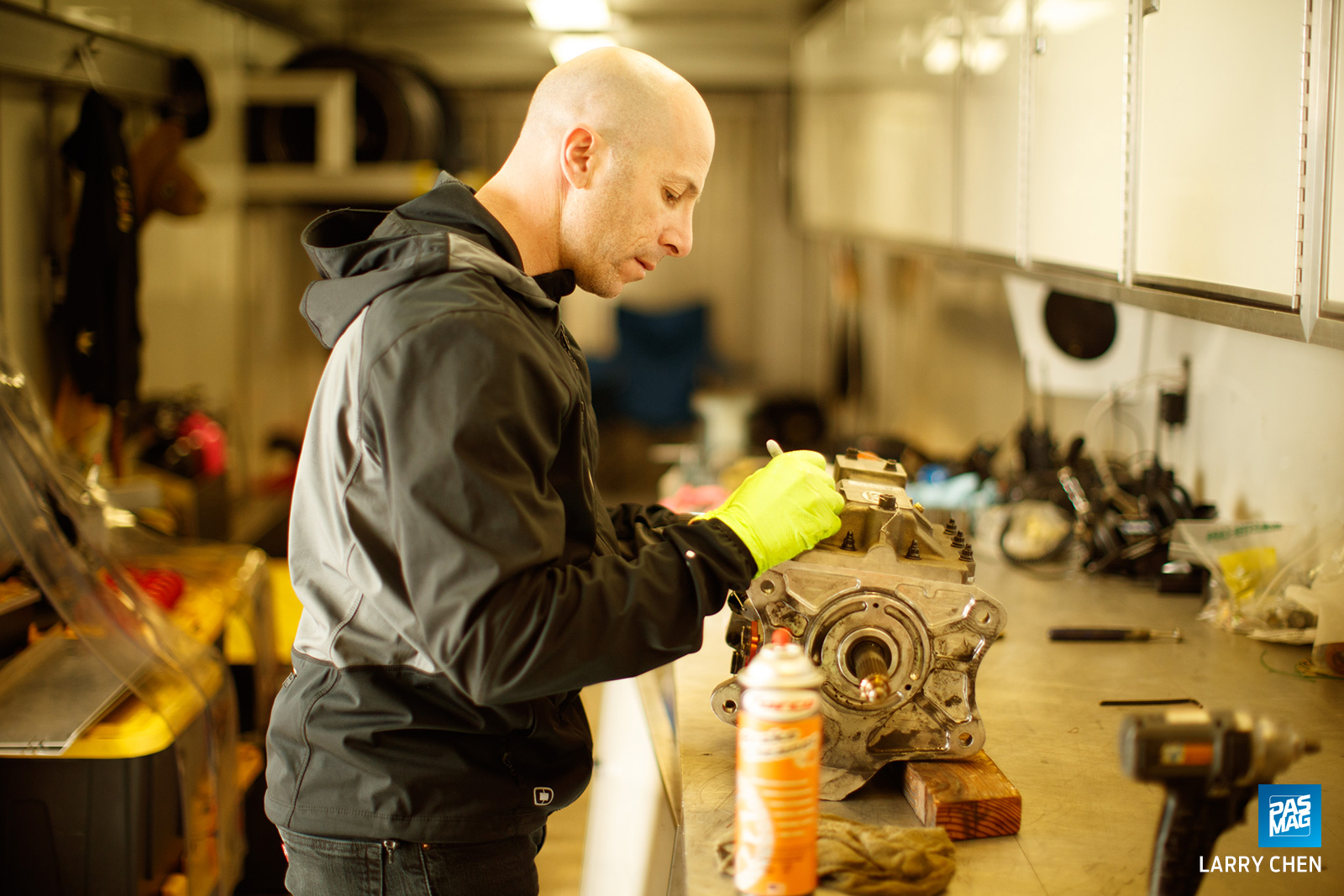 ANYTHING ELSE YOU'D LIKE TO SAY?
I just want to thank our engine technical partners who build all the custom parts in our engines:
Supertech valves, JE pistons, Sonny Bryant crankshafts, Carrillo rods, Calico bearings, PSI valve springs, Portflow does all of our head work, and Ed Pink Racing Engines does our engine block machine work, like boring and honing. Without their help, we couldn't make this engine work for our application.
HERE'S WHAT GOES INTO THE 2018 PAPADAKIS RACING 2AR:
Larger head studs
Custom valves, retainers, and valve guides
Modified cylinder to accept larger valve springs with higher pressures
Sleeved block
Custom regrid cams
JE pistons
Forged rods
Custom rod bearings
Billet 2.7-liter crankshaft and crankshaft main caps
Dry sump oil system
Billet oil pan