PASMAG: What is the philosophy behind Liberty Walk?
Wataru Kato: Liberty Walk is a company that promotes fun and the wonderfulness of car modification or customization to the young community.
How did you get into this industry?
Well, I have always loved modified cars, and my passion brought me to a workshop-related job when I was 21 years-old.
Do you consider yourself to be a bellwether (trendsetter) or a rebel?
Of course I am a bellwether, but also a rebel. I try to do something new that no one else has done, but at the same time, I do modifications that subvert strict Japanese laws regarding automobile modification.
Why did you choose Liberty Walk as the company name?
Liberty Walk means "walking freely." Don't let the rules prevent you from enjoying your free movement; enjoy what you love to do without bothering others in any way.
Do you usually work on old cars or new cars?
I prefer old school cars, but it is a business, so I also work on new cars on quite a regular basis.
European or Japanese?
Generally, I work on foreign cars like European or American cars, but there are Japanese cars also, so it's a bit of a mix. But honestly, my favorite car of all time is a Skyline I used to drive when I was 18 years-old.
What are some unique features about Japanese tuning?
I think Japanese style modification is quite enjoyable, as very detailed work is done to each part such as exterior, aero and engine in some realistic and humorous ideas.
What is the relationship between Liberty Walk and Rocket Bunny?
[Kei] Miura of Rocket Bunny and I work together through the production phase. Liberty Walk's LB Performance is a collaboration of Miura's design and my own. The design is not biased strongly towards either of our designs – we take good ideas from each of our designs so we get along really well. Realistically, we use Works body parts and fasteners for over-fenders and we are just in love with these parts. So we have included some Works parts into our current designs that we are working on. The greatness of Works has been proven for a long time – since Skyline modification became popular – and so Works parts are essential for both Rocket Bunny and Liberty Walk customizations. About Rocket Bunny, I just get so amazed about their detailed work and their great sense. Including [Akira] Nakai (of RWB), we are all old school car enthusiasts. We don't have concerns about each other and we just recognize each other's talent. That is why all three of us get along very well.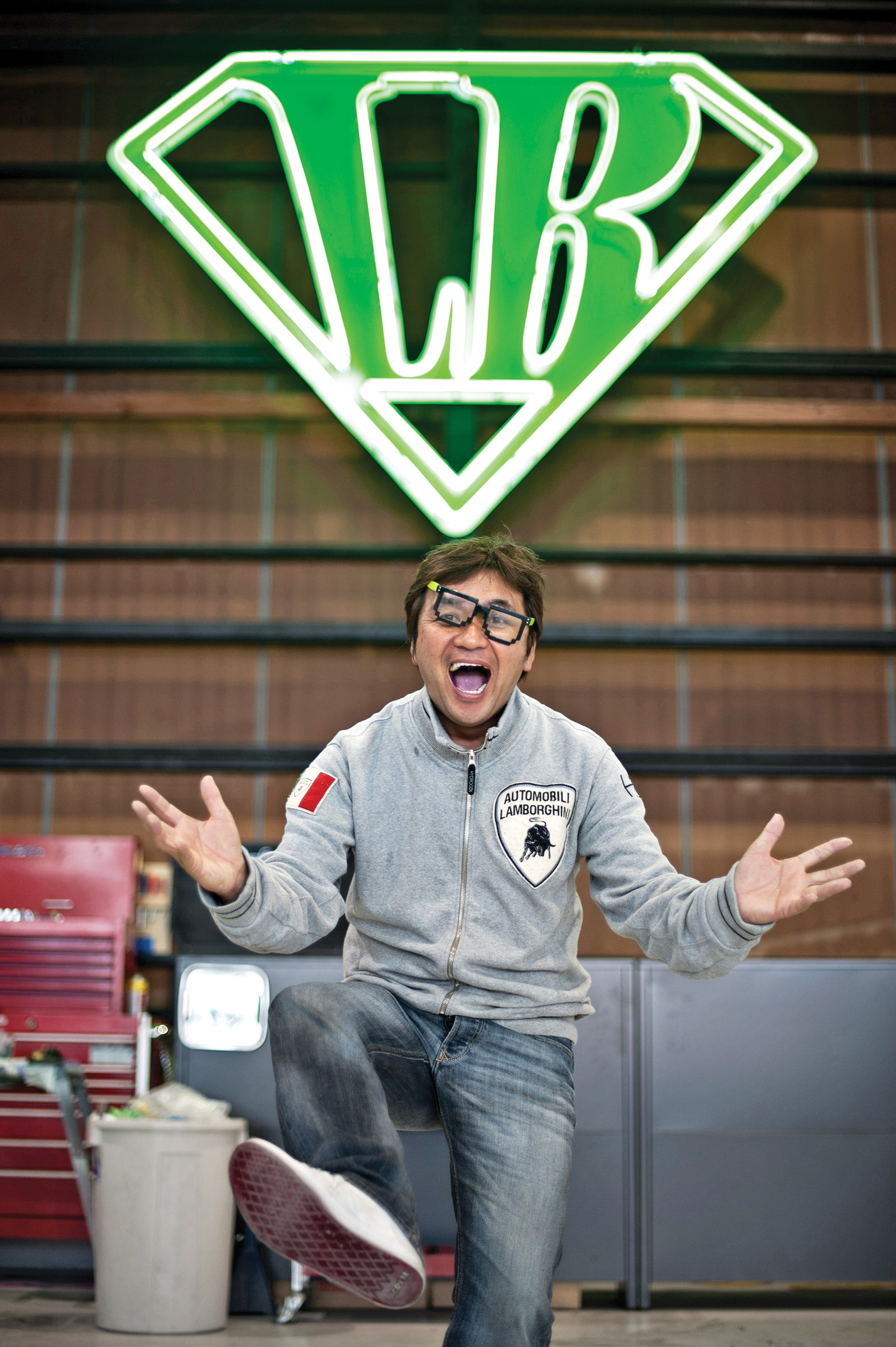 Can you tell us the biggest problem in term of tuning aftermarket cars?
I think the laws in Japan, the strictness of modification, are becoming a barrier. Also those eco-friendly cars are becoming popular while the un-eco-friendly, realistic cars are becoming outcasts and unacceptable in this society.
But the problem are not the police, correct?
Actually, they are. Police and Japanese laws are both problematic. Tuners are facing a limitation in their interests and modification because of them. But ignore those authorities or rules and be a rebel, and that is our LB performance (laughs). If we get told off, we will let them be, but we are not going to follow the rules they decided just because they could. Anyway, this is not really the case overseas, it looks like. It seems like modifications are more acceptable in America, so we are trying to expand our network with other countries like America so the awesome Japanese modified cars we make can be accepted there. It seems like America has less strict rules regarding things such as pricing, modified mufflers, angled tires and so on. But Japan is so strict about those things. So, I think there are many people who want to modify, but they just bite their tongue.
I thought Japanese police would not be that strict…
They are definitely strict.
Recently you finished an M3. What do you think you will build next?
Next? I will keep building eye-popping cars. If I am building high-class cars, I would definitely work on the Ferrari 458, Maserati Gran Turismo and Porsche 991. The rest would be more realistic cars.
How about a Lamborghini?
Mainly I would be doing Lamborghini, but many companies have been sending me emails asking to do LB Performance on their cars also, so there are a variety of cars. If I want to choose one high-class car to work on, it would be a Ferrari 458 as I have bought it for myself. So I can work on my car as a test subject.
You said varieties of cars. What kind of cars are they?
Ferrari, Porsche and other European cars. There are many cars among those I want to work with, but my top three have already been chosen. I also plan on working on Lexus and other less-expensive cars that customers are more familiar with.
Liberty Walk was not involved in the over-fender for the 86, right? Only Mr. Miura?
Yeah, 86 was Miura. I do different cars.
How is the Race 86 kit?
I think the 86 kit is very good, but again, it is hard to do in Japan. It is because modification culture exists under very strict rules. You get told off trying to use monocoque bodies from older cars. I don't think they are as strict about it overseas compared to Japan. So, sales of the monocoque body are way higher overseas.
Can you use it on a Lambo?
I think it is allowed for Lambo. It is all depending on the strength of the body.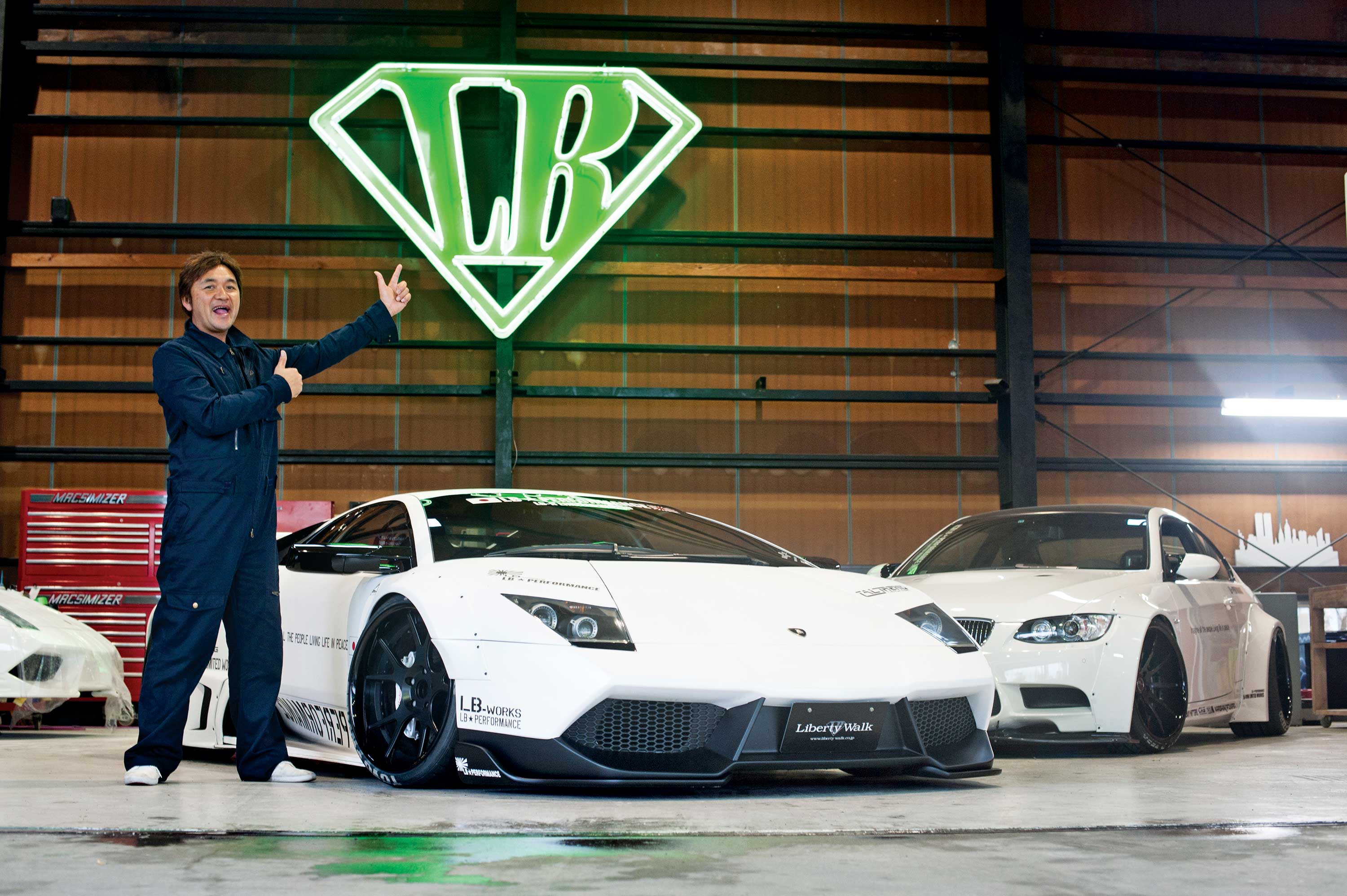 But the GT-R had an over-fender right?
Yeah, it used to be, but now the laws have changed and it is not that easy anymore.
You also can't have GT wing correct? That is understandable but over-fenders as well?!
Nope, authorities would be on your case and you wouldn't pass a Warrant of Fitness (compulsory inspection). I don't think America has a Warrant of Fitness system, so it is sweet over there. That is why I want to keep building cool Japanese-style cars and send them over there.
What are some countries you're thinking of expanding your network to?
I would love to expand to Australia and Europe. Japanese-style modification is amazing. We have great sense, designs and ideas. I just want everybody, from the USA to Italy, Germany and Malaysia, to witness the modification that Liberty Walk does. I want them to get interested in car modification.
Functionality or shape?
I prefer shape over functionality, although functionality is important. Of course car makers say it is better to have a quiet car to drive, but I personally like unique, loud, high risk-shaped cars. I understand that acceleration, braking and other features are very important, but good-looking cars are awesome!
Is it risky to have lowered cars or stanced cars?
People watch F1, Super D2 or race cars and get interested in cars. So it is only normal to want a race car that you can drive on public roads. In terms of performance, of course it would be better if it can be driven, but you cannot drive fast on normal roads in Japan. It may be the same overseas. But even then, you still want to drive a racing car on public roads. A highway racer is one of the concepts of performance in our projects. So people look at LB Performance cars and often ask if those cars are racing cars. They are surprised when I tell them that those cars are normal road-going cars. That is why I always dream of building the perfect true modified racer machine. So yeah, long story short: that is why I think shape is very important.
| | |
| --- | --- |
| | |
Out of the cars on your list, which car is the one you want to modify the most?
I guess high-class cars are always fun to modify, but I also want to give a makeover to the bad looking cars. It is not that difficult to modify attractive cars, but it is more challenging to pick and improve a car that you think, or know, would not be sold because of the looks. So I like challenges.
Can you give me an example?
For example, a Toyota Corolla. I think the Murciélago didn't have a good sales rate among Lamborghinis compared to the novel-looking Diablo, so maybe [that as well]. It may become more masculine if we put on a body kit, wings or aero parts and it could be popular. To be honest, the price of a Murciélago went up since the release of LB parts.
How much is that car?
$250,000 or $300,000. But these can go up in price by another $20,000 on top of that.
Just by changing parts?
Yup, but the price for a whole car went up because of the popularity.
What is your advice for tuning enthusiasts who read our magazine?
Firstly, you have to remember that you must love your car in order to create a good machine. For me, a car is like a human, a girlfriend. You have to take care of her, take her for a makeover. Then you will have one happy car that will not let you down.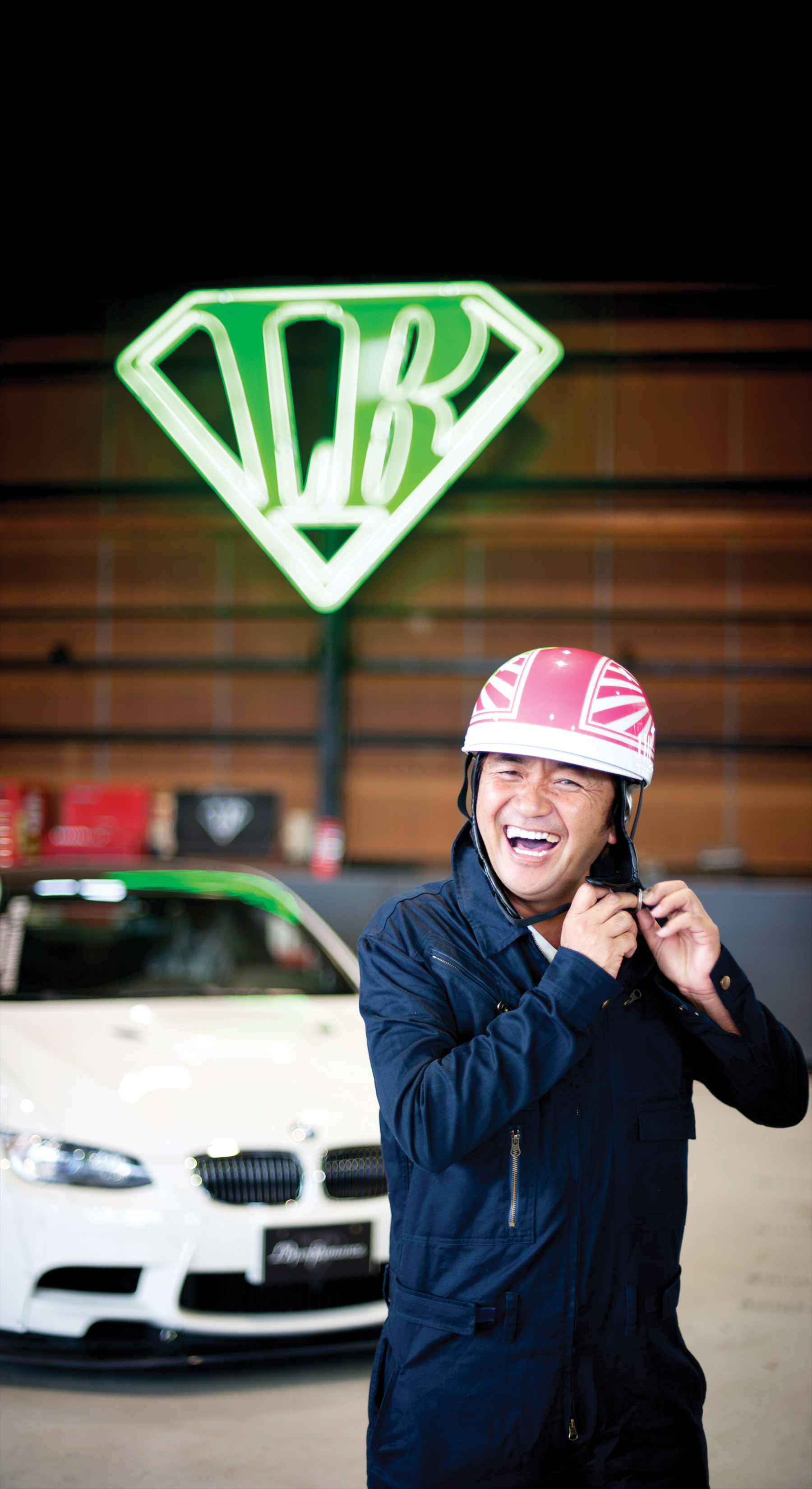 Is that the reason why you don't drive your cars?
No, my cars that I work on are like my granddad or grandma. I treat them like my elders. Be gentle and careful and the sentimental value will increase. My advice to the tuning enthusiasts is to love your car, look after it well and give it the makeover that it deserves.
What is your take on cheap copy parts?
Copy? I don't think copying is bad. The reason for this is there are people who can only afford to buy cheaper parts. They may want the cool parts you see in the magazines, but they can't afford to buy them. So they go for cheaper copy versions and enjoy their cars. I think it is very important to say that there is nothing wrong with using copied products. I think it's fine as long as the owner is happy with using copied parts. Of course, the real deal will be $50,000 and fake one will be $500, but there is no change in the owner's sense of values nor his or her enthusiasm, even if they may want to buy the $50,000 one.
Not an example like that $50,000 and $500, but what about a BLITZ wheel set costing $3,000 to $4,000 when a Taiwanese copy is $1,000. They look very similar, but…
We shouldn't be judgmental about that. If the buyer thinks it is okay, then it is his or her choice and there's nothing wrong with that. A person who purchased the $3,000 one may show off, but if you can't afford that, it doesn't matter if you buy the real or the fake.
I want to re-emphasize to all tuning enthusiasts that you cannot forget your passion to create the best car. It is the number one essential to have that feeling. If you have ever failed to build the machine you wanted to build, don't give up. Try again and make it better than your original goal. Everybody makes mistakes. Learning is all about that. Even I make mistakes during the modification process, but I just restart and keep going. Then, when you feel like you did your best and it shows in your resulting machine, you've passed!
Photos by Adam Zillin, Phillip Awad, Eric Eikenberry, & Shaun Keenan