OBVIOUSLY YOU DON'T JUST START OUT BUILDING FOUR-DIGIT HORSEPOWER VR38S ON YOUR FIRST DAY IN THE INDUSTRY. HOW DID YOU GET TO THIS POINT? WHERE DID IT ALL START FOR YOU?
I actually started in my house garage wrenching with my dad as a kid. He had Trans-Ams, T-type Cutlasses, D21 Nissan pickups, and a 1985 Supra. I dreamed of a 90-96 300ZX twin-turbo as a kid. I knew I couldn't afford it, so in high school I bought an S13 coupe with a blown engine. That's where it all really started. I had a wild idea of pulling it apart and rebuilding it using the FSM, only to realize the block was windowed (laughs). I ended up trading an old Jetta I had to a friend - Jim from J&R Monster Turbo back then - for a long block. It was a good long block, but I really wanted to build an engine so I took it apart. I bought all new bearings, rings, seals, and gaskets, read a book on porting, and I built myself an engine. I got it all done, but it ran like s***. I couldn't figure out why. My dad had friend who worked at Nissan, so he came over to the house. It turned out I timed the upper chain wrong and he helped me fix it. When we were done fixing it, he got me a job at Dixie Nissan the next week. That was 2003.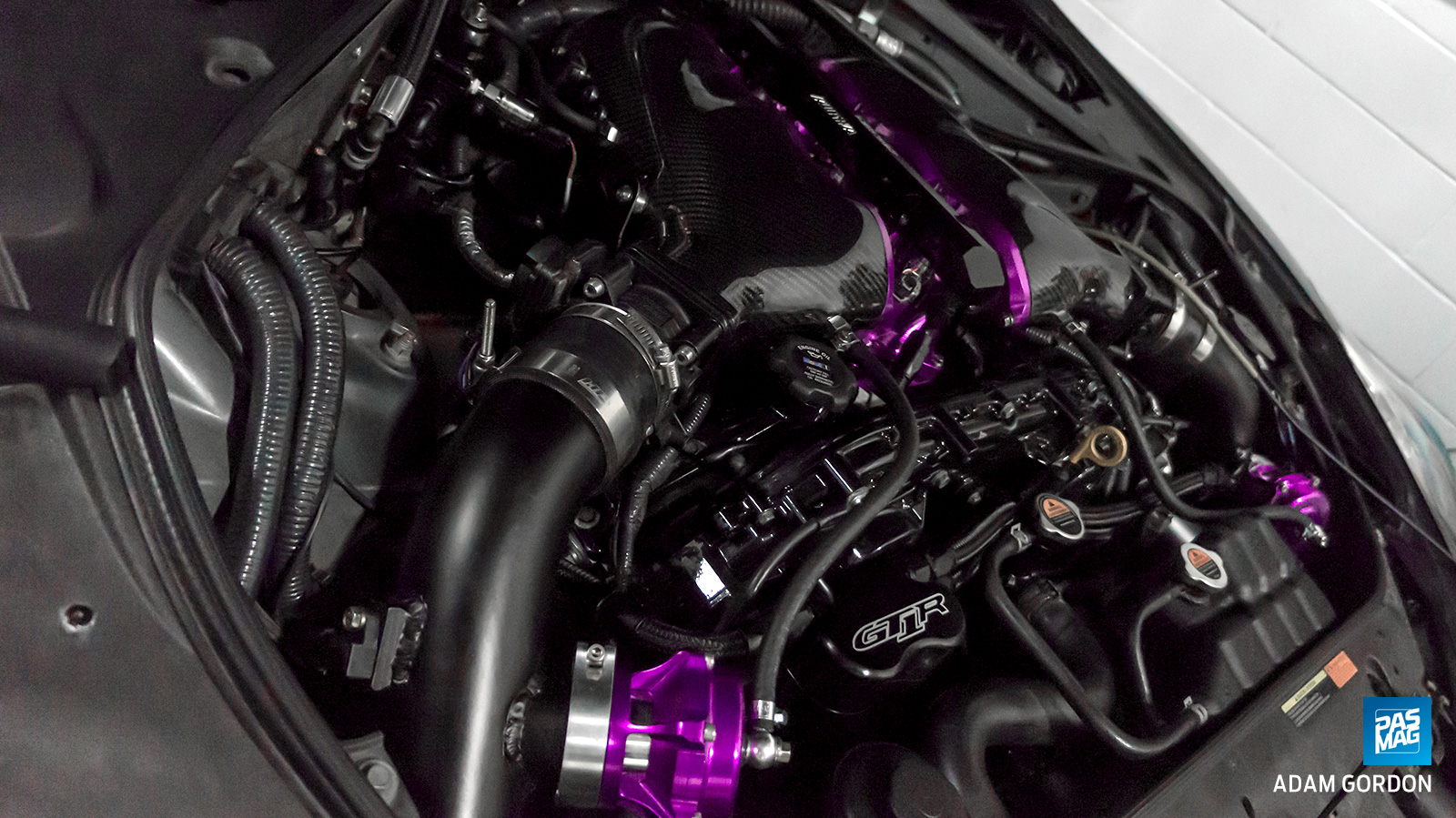 WHEN YOU ORIGINALLY STARTED TINKERING WITH THE PLATFORM, WERE YOU INTIMIDATED AT ALL? OR WAS IT JUST ANOTHER ENGINE, ALBEIT WITH SOME ADVANCED ELECTRONICS INVOLVED?
The R35 wasn't intimidating at all to me. I was trained as a GT-R tech at Nissan, and I had also built a bunch of turbo 240s, 350Zs and Hondas by the time they were released. To me, it was another turbo car - until I did upgrades on one for a client and the transmission failed back in 2010. We were looking at $30k for a new one, and I figured it's already broken so it can't be any worse - I might as well pull it apart! I eventually got stuck and I reached out for help from a company in New Zealand, Dodson Motorsport. They said I had to do a large order of parts to get help. By that time I had modified quite a few GT-Rs, and some guys already wanted to do turbo upgrades, so it was a no brainer to do the order. The owner of Dodson Motorsport, Glenn Cupit flew in late February to early March 2011 and helped me out. He showed me the ins and outs of the transmission, and made me a Canada-wide Dodson Pro dealer since I had a little spot setup in Tires23 where I did all my motorsport work at the time.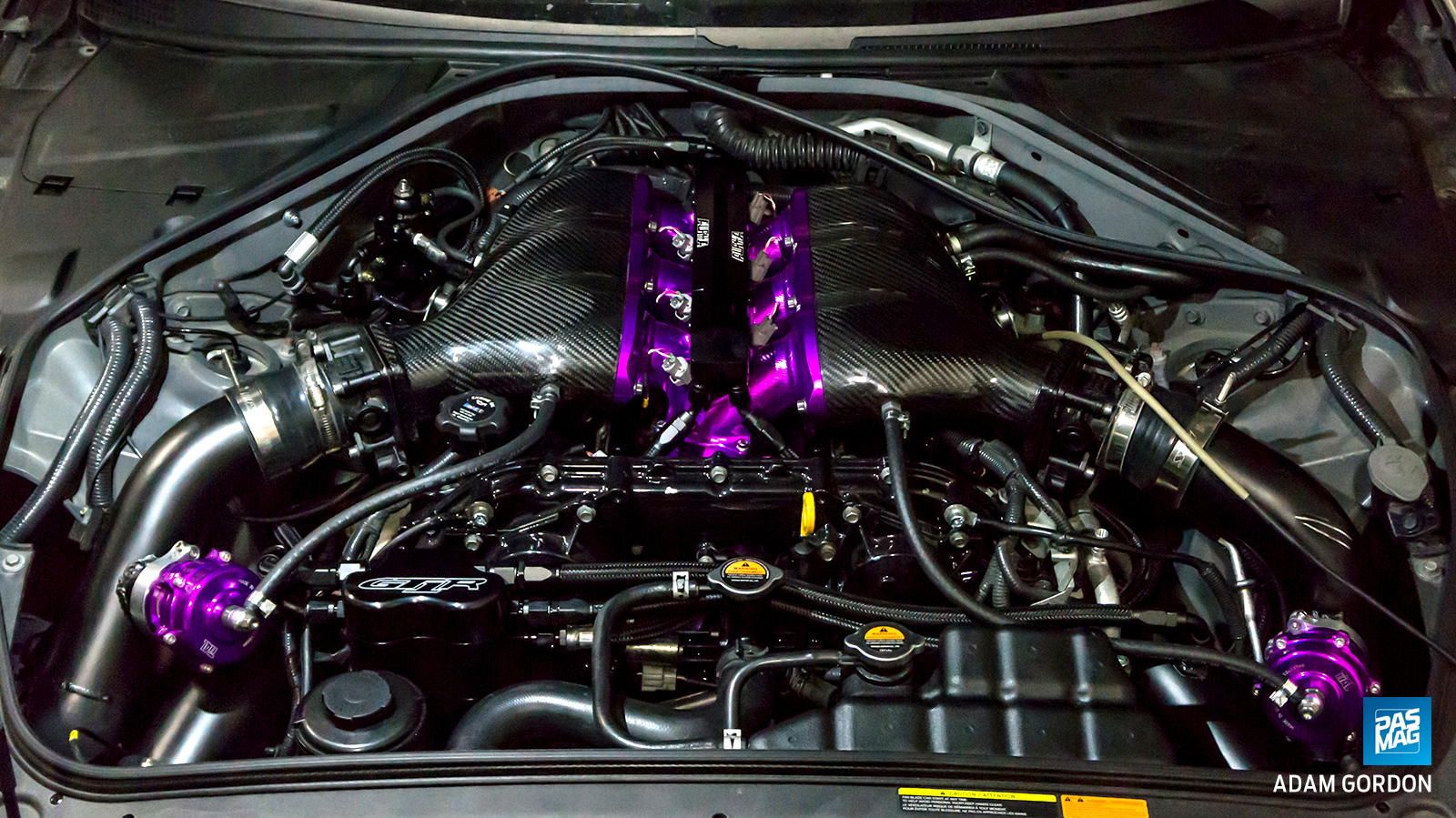 WHAT IS THE AVERAGE GT-R CLIENT OF YOURS LOOKING FOR?
Most of my clients are still looking to build cars making 1,100 to 1,200 wheel-horsepower.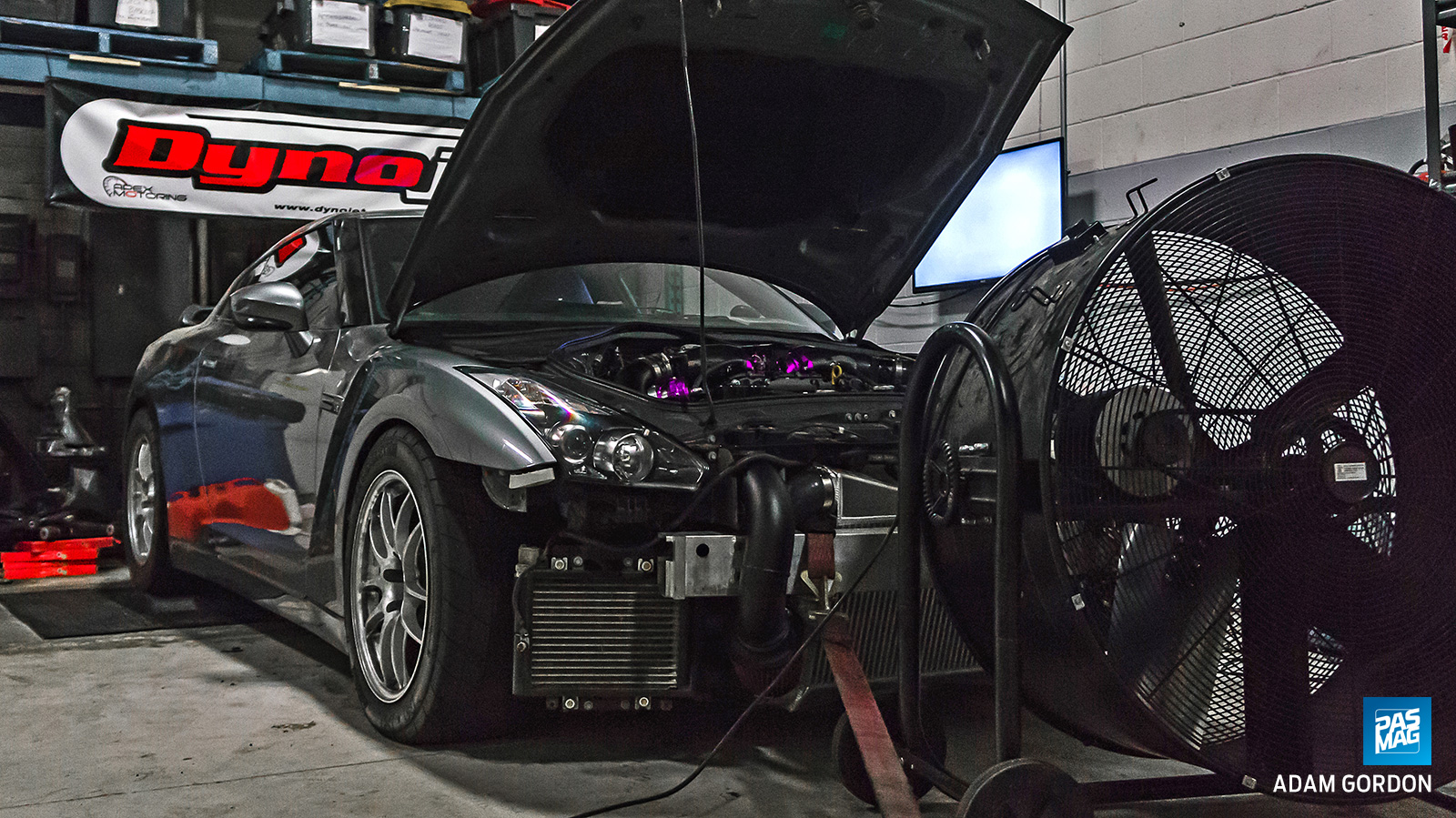 HOW DOES A STOCK VR38 BECOME A DRAG-STRIP SLAYING 1,000-2,000 HORSEPOWER CAPABLE ENGINE? AT WHAT POINT IN POWER DO YOU HAVE TO ADDRESS THE GT-R'S DRIVETRAIN, AND WHAT DOES THAT CONSIST OF?
To get a GT-R to make 1,000 to 2,000 horsepower reliably, we use Bryant Racing cranks, our own spec of Manley pistons and rods (if we're not using aluminum rods), our own spec of Kelford Cams, Ferrea valve train, and ARP supporting hardware. If we're really pushing limits, we start getting into dry-sumping to keep the engine alive, and that comes local from the homies at Magnus Motorsports. As for drivetrain/trans, Driveshaft Shop had the axles under control, and Dodson Motorsport has the best gear-set, clutches, and support hardware for the GR6 transmission. We start to address the trans and engine internals at the 620 lb-ft of torque mark.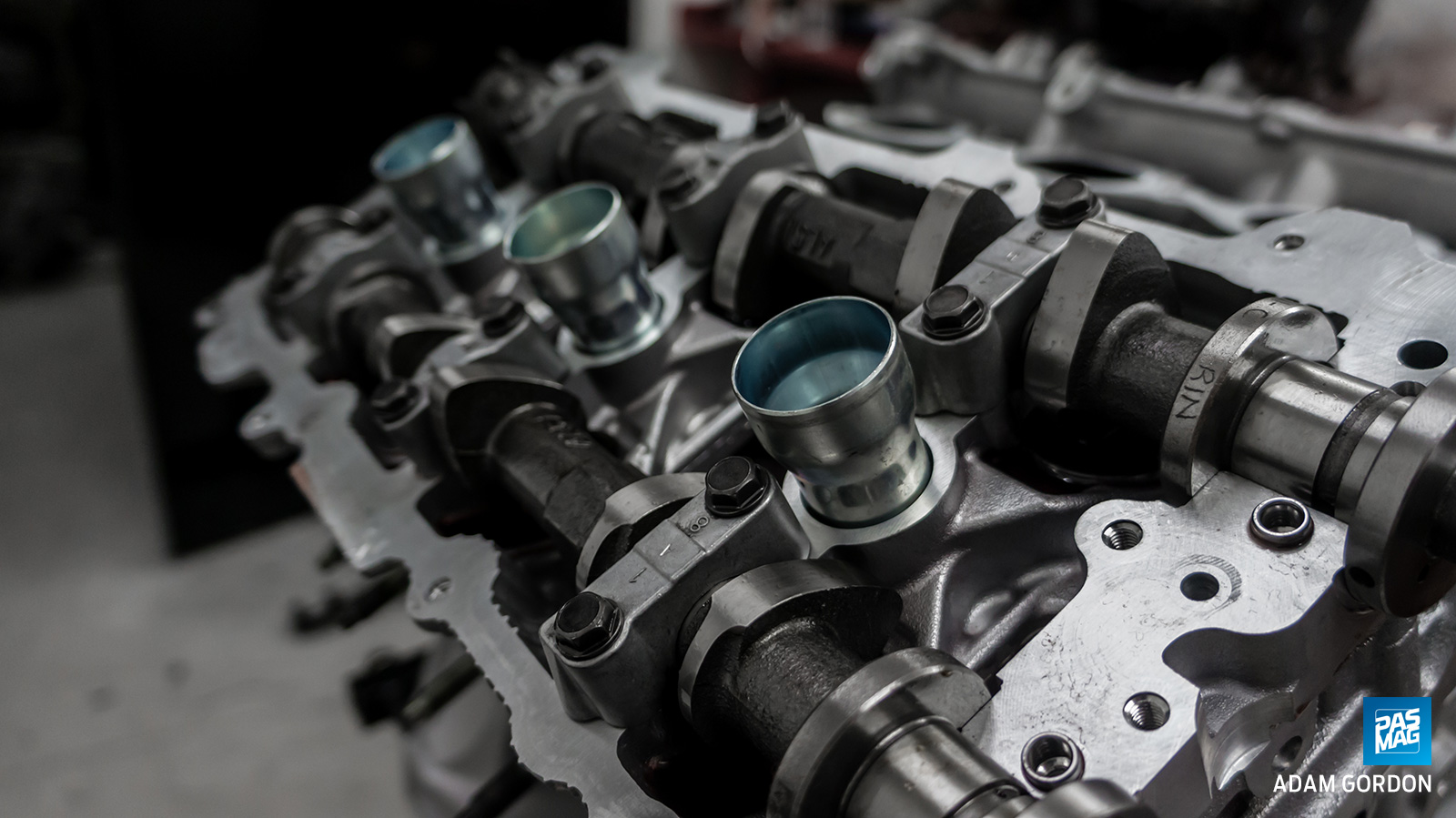 HOW HAS THE AFTERMARKET SUPPORT FOR THE VR38 CHANGED IN THE TIME YOU'VE BEEN BUILDING THEM? AT WHAT POINT DID FOUR-DIGIT HORSEPOWER BECOME ALMOST EXPECTED?
Aftermarket support for R35s changed a lot as the VR38 kept making more power. Everything kept updating and changing to keep up. From engine internals and computers, to gear-sets and clutches. I first made 1,000 wheel-horsepower in 2013. After that, it seemed like it was the benchmark for the R35.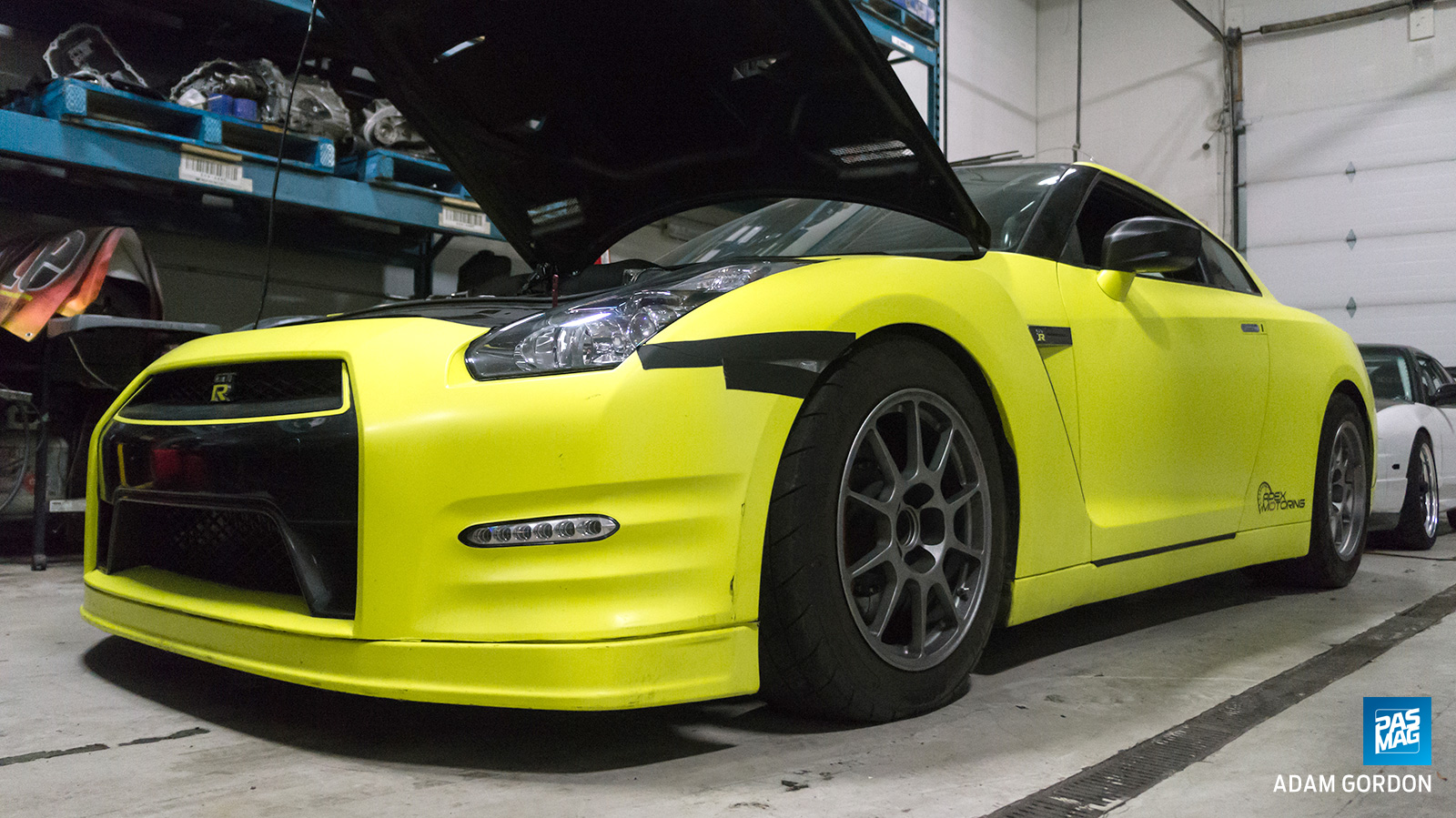 WHAT IS THE WILDEST VR38 BUILD YOU HAVE BEEN A PART OF SO FAR?
The wildest R35 I got to be part of was the Ekanoo Racing R35. We did the transmissions for them for the 2016 and 2017 race season. I actually pitted with them in the Kingdom of Bahrain for the test, and the last round of BDRC, working on the car with a friend. We ran 7.08 @ 213 mph in the quarter mile when I was there.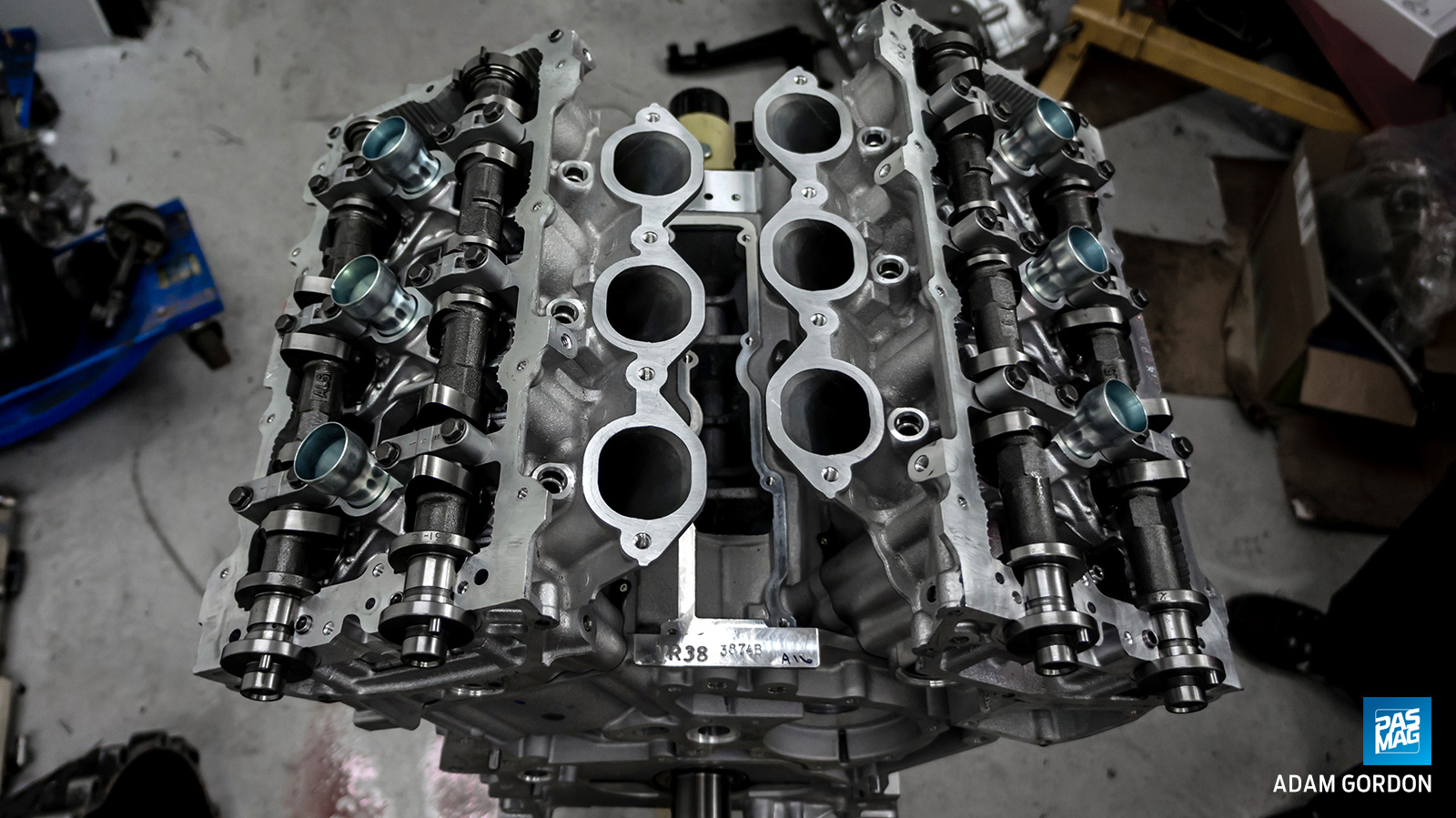 WHAT IS THE HARDEST PART OF BUILDING THE VR38 TO 2,000+ HORSEPOWER?
The hardest part of building a high-powered GT-R is finding the right guys for your team. Right now, I feel like the companies I work alongside, like my tuner Sean Ivey from IveyTune in New Jersey, and Glenn from Dodson Motorsport make it all happen. Without those guys, things would be tough. Of course, we cannot forget my main guy at the shop, Andrew. He keeps it all together and has clients laughing on his Instagram (@andrewwad for the curious).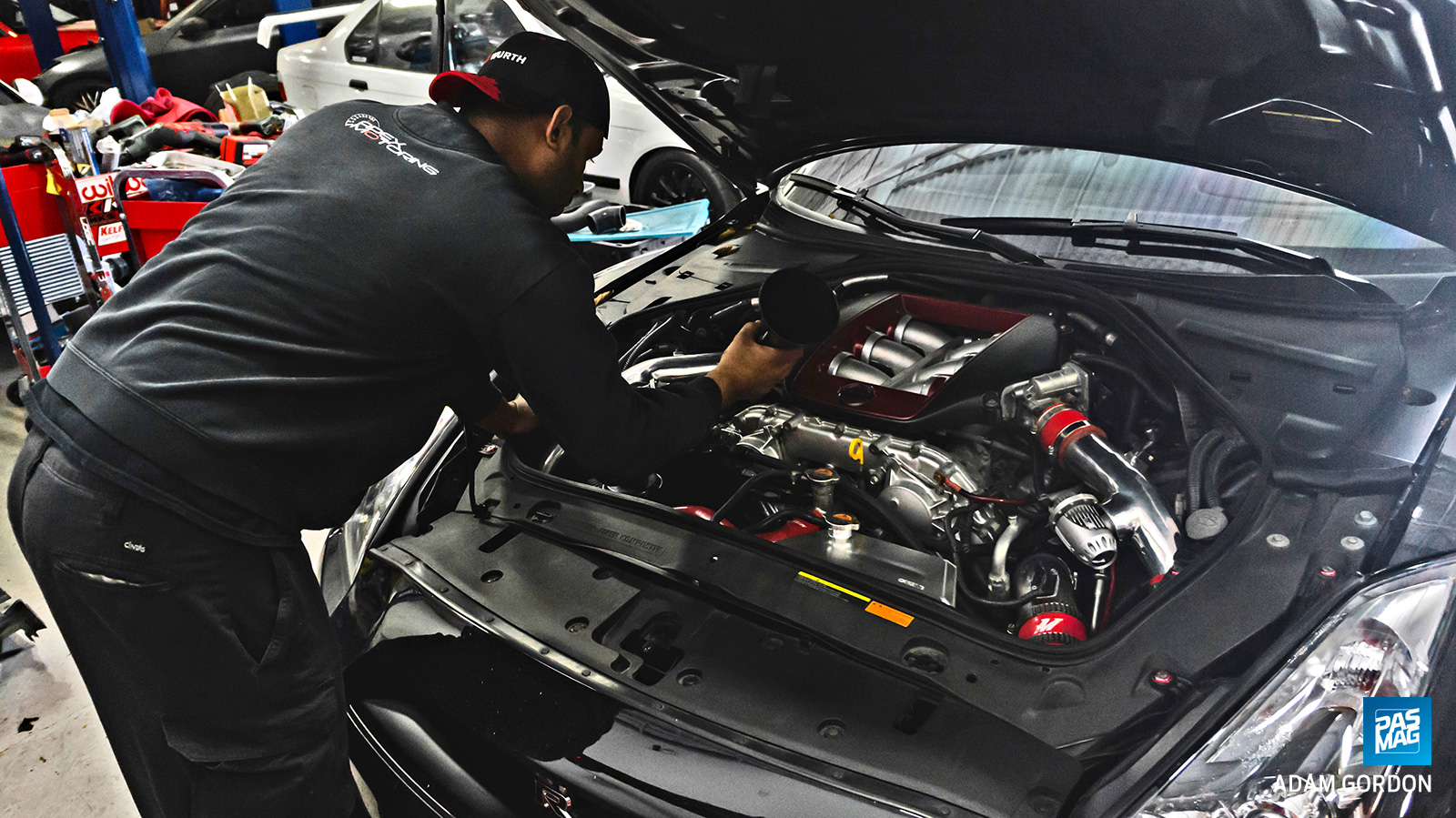 THE VR38 IS ONE SERIOUSLY UNIQUE ENGINE, AND THE R35 GT-R IS A UNIQUE CAR. IS THERE A DISADVANTAGE TO THE PLATFORM?
The biggest disadvantage to the R35 is the fact you have to pull the whole car apart to fix anything. If you break something at the track, expect your day or weekend to be shot.
DO YOU HAVE A FAVORITE ENGINE OTHER THAN THE VR38?
To tell the truth, I just bought a new RS3 to build and I'm loving the sound of the five-cylinder in it!