The Toyota Supra through the decades.
"Supra" - One of the most instantly recognizable monikers in all of automotive history, especially among sport compact tuning enthusiasts. While most mentions of the Supra pertained to the ever-iconic Mk4 version before the Mk5 was introduced in 2019, the famous Toyota's history runs deep in the archives of Japanese sports cars. As the successor to the 2000GT, the Supra keeps its inline-6 engine layout throughout its two separate lifespans, even before the potent JZ engine was introduced.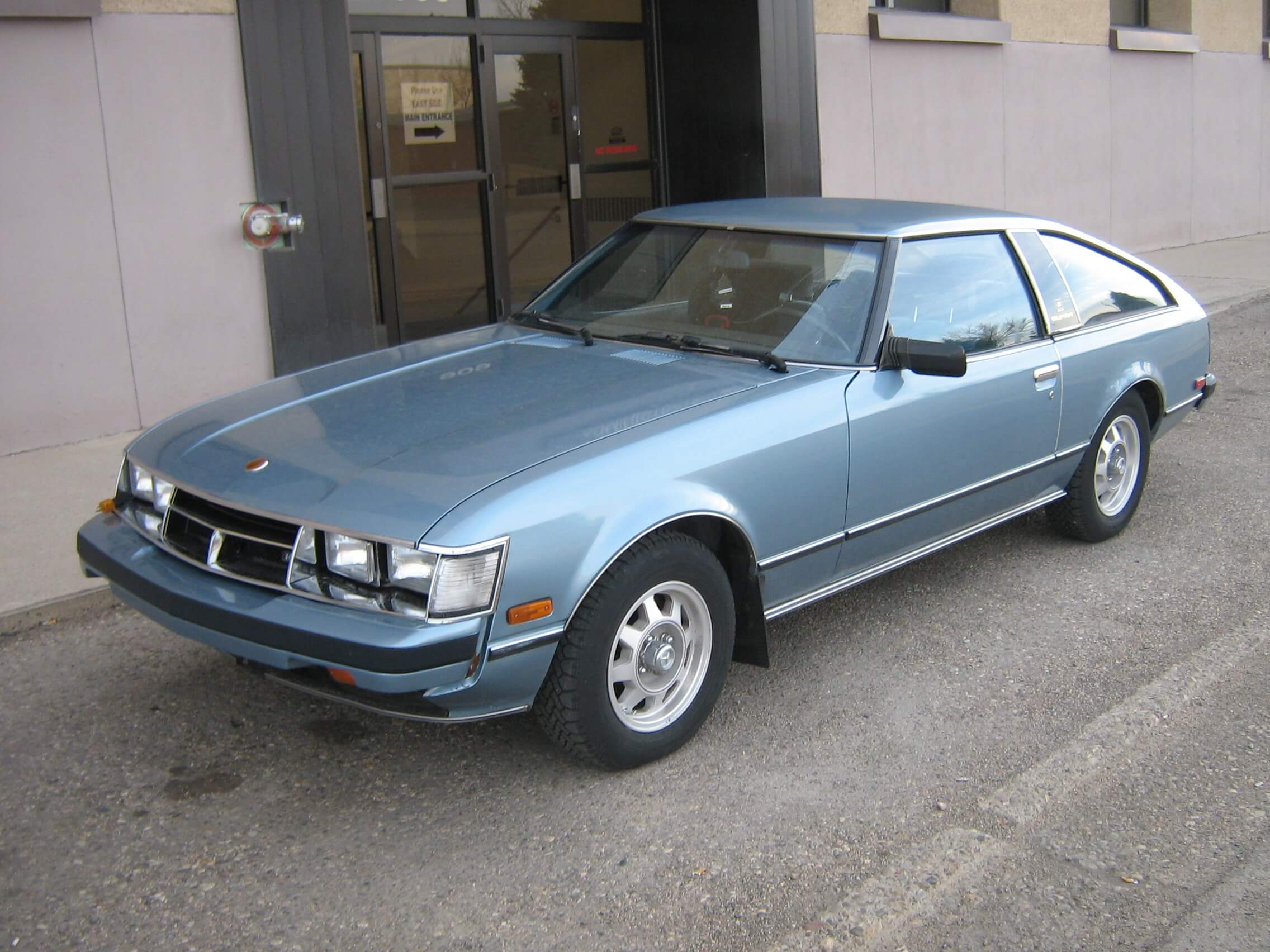 Mk1: First Generation (A40 / A50)
1978 - 1981
Engines:
Toyota M-EU 2.0L I6 (Japan only)
Toyota 4M-E 2.6L I6
Toyota 5M-E 2.8L I6
Information:
Originally sold as a "Celica XX" in Japan.
Essentially a Toyota Celica of the era with an elongated front to fit the inline-6 in the engine bay.
First exported outside Japan in 1979.
Introduced the world's first navigation computer in 1981.
---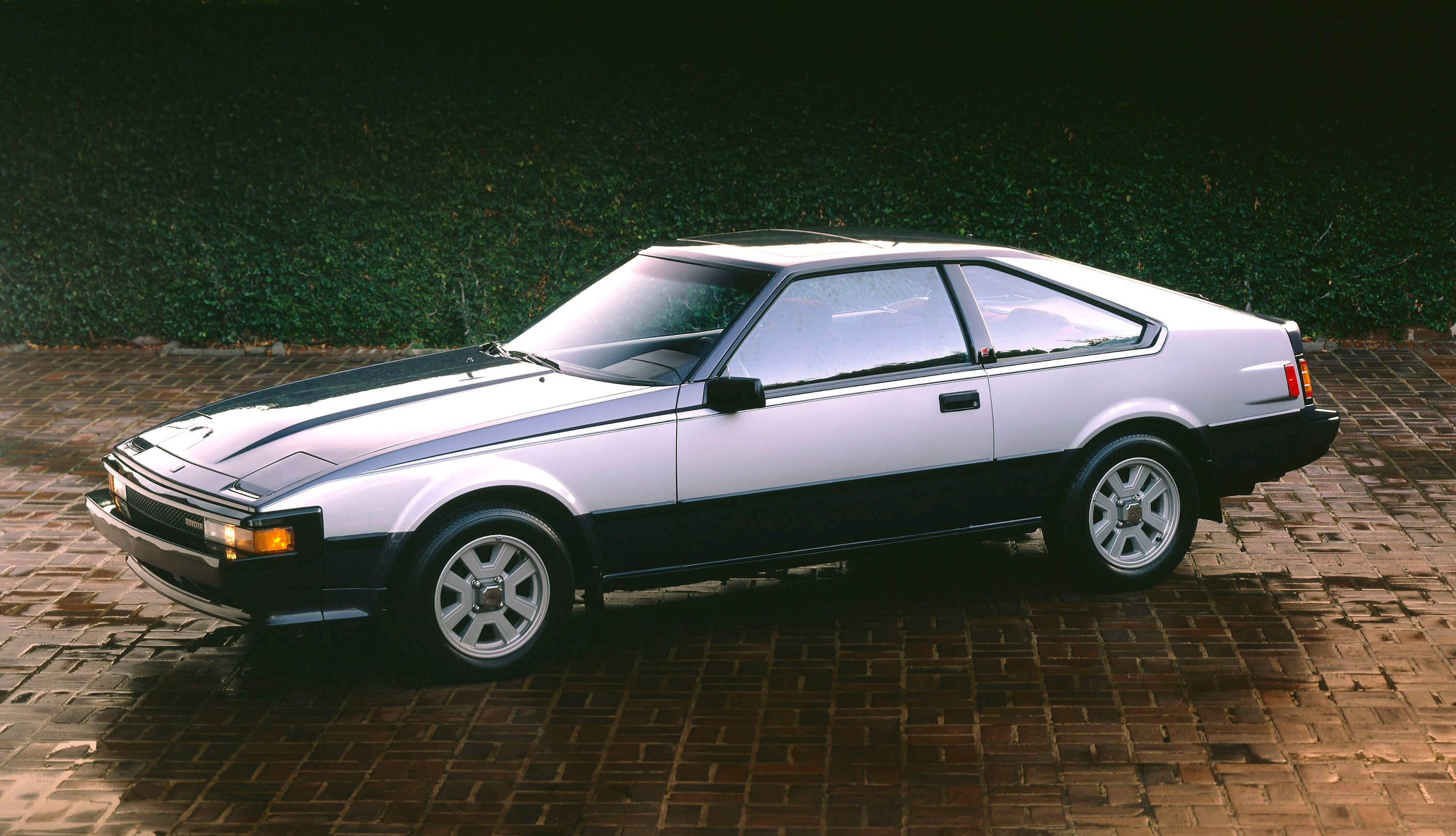 Mk2: Second Generation (A60)
1981 - 1985
Engines:
Toyota 5M-GE / 5M-GEU 2.8L I6
Toyota 5M-E / 5M-GE / 5M-GEU 2.8L I6
Toyota M-TEU 2.0L Turbocharged I6
Toyota 1G-EU / 1G-GEU 2.0L I6 (Japan only)
Info:
A complete redesign of the "Celica Supra" which took place midway through 1981.
While still the "Celica XX" in Japan, the North American market version adopted the moniker "Celica Supra."
North American versions came as either P-Type (Performance Type) or L-Type (Luxury Type). Differences in tires, wheel sizes, and body trim separated the two types. The P-Type boasted fiberglass fender flares. All had pop-up headlights. Hell yes.
First introduction of a turbocharger to the platform.
Canadian versions, and some rare American versions, featured a digital instrument cluster, a first for the brand.
Facelifts in 1984 (wraparound turn signals, optional rear wings and louvers, new tail lights, two-tone paint schemes), as well as in 1985 (integrated sunshade and hatch spoiler, two-piece spoiler instead of one-piece)
---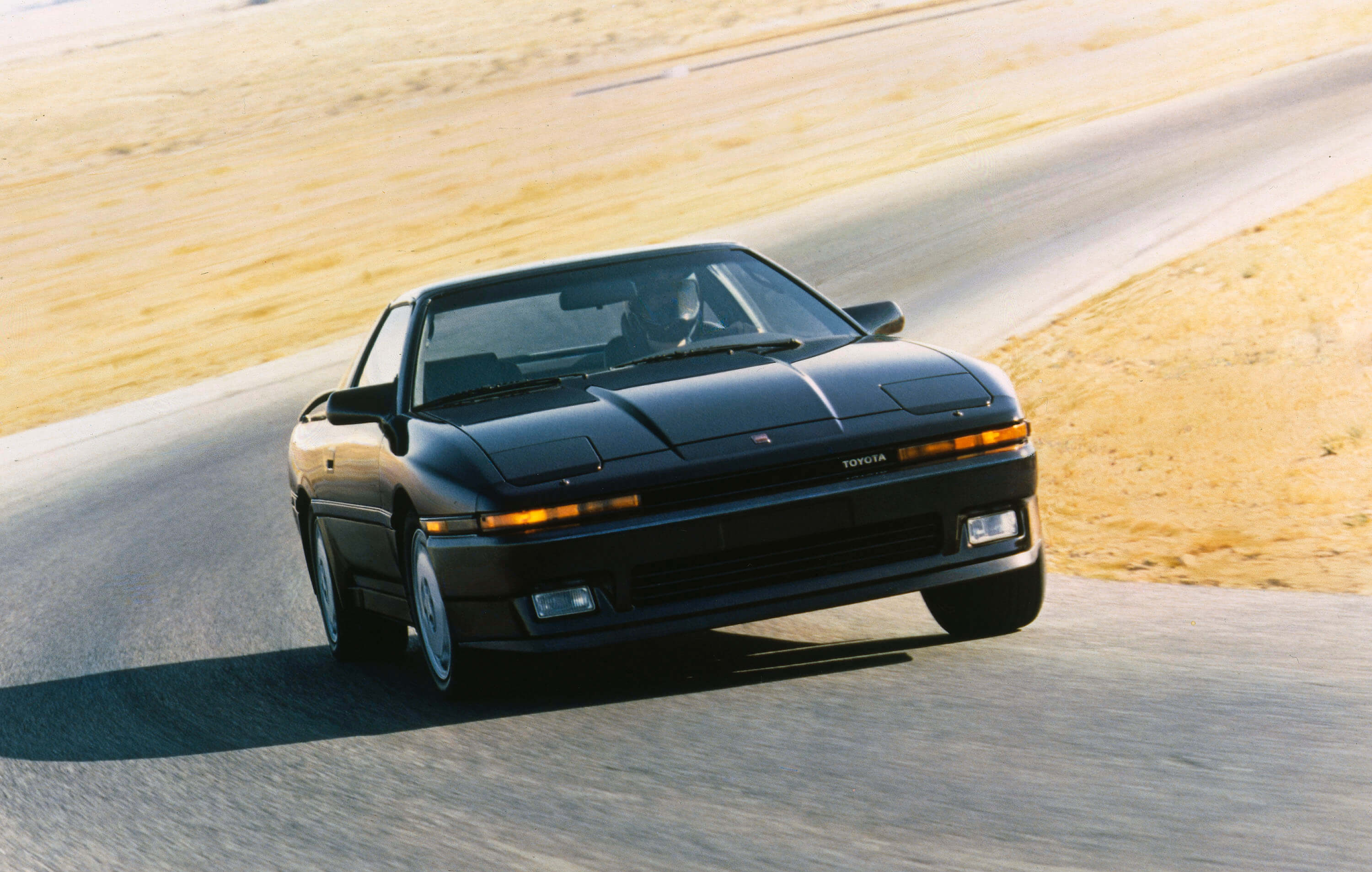 Mk3: Third Generation (A70)
1986 - 1993
Engines:
Toyota 7M-GE 3.0L I6
Toyota 7M-GTE 3.0L Turbocharged I6
Toyota 1G-GEU 2.0L I6 (Japan only)
Toyota 1G-GTE 2.0L Twin-Turbocharged I6 (Japan only)
Toyota 1JZ-GTE 2.5L Twin-Turbocharged I6 (Japan only)
Info:
As the Celica transitioned to a front-wheel drive vehicle, bonds between the Celica and Supra monikers were finally cut in 1986. The Supra stood alone as its own entity, more closely related to the mechanical makeup of the Soarer than the Celica.
The Supra Turbo was introduced in 1987, making 231 horsepower from the 7M-GTE engine. This model featured a factory oil cooler, an integrated rear spoiler, and a limited slip differential.
From 1990-1993, Japanese models (JZA70) were powered by the 1JZ-GTE - the beginning of the JZ engine legacy.
---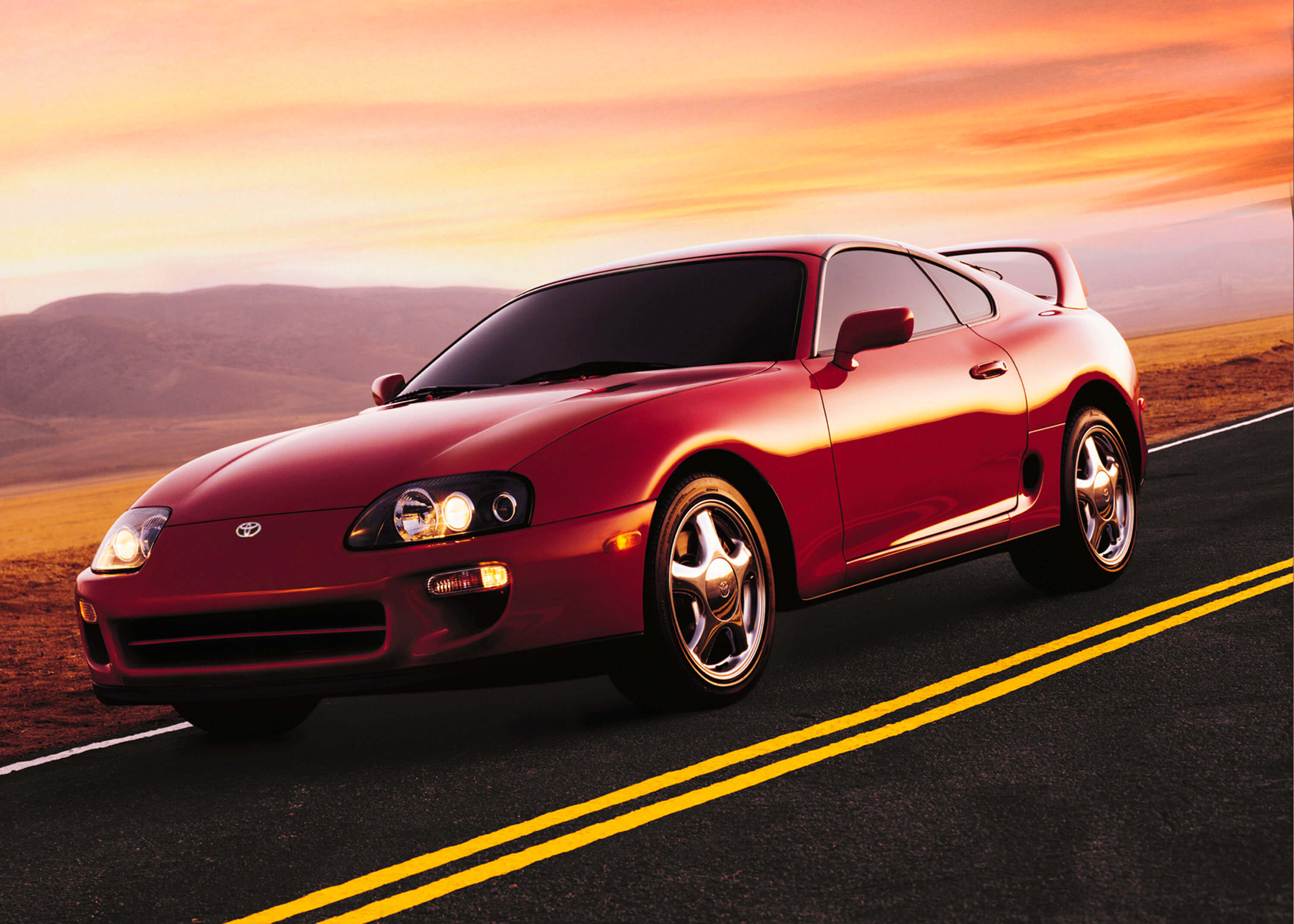 Mk4: Fourth Generation (A80)
1993 - 2002
Engines:
Toyota 2JZ-GE 3.0L I6
Toyota 2JZ-GTE 3.0L Twin-Turbocharged I6
Toyota 2JZ-GTE VVT-i 3.0L Twin-Turbocharged I6
Info:
This is what you're all here for, right?
The overall potential of the 1JZ, combined with the brand's serious emphasis on producing a high-performance car, led Toyota to develop that idea further, giving birth to the 2JZ-GE and 2JZ-GTE engines, and the Mk4 Supra - one of the most iconic Japanese sports cars to this day.
Weight reduction measures were taken, such as the aluminum components like the hood and targa top (when equipped), hollow carpet fibers, plastic gas tank, single-pipe exhaust, and a lighter rear spoiler.
Despite offering several more modern features compared to its predecessors, the Mk4 Supra tipped the scales 200 lbs less than the Mk3.
In 1996, Turbo models in the United States were only available with automatic transmissions and targa tops.
In 1997, a minor redesign also saw the return of the manual transmission.
VVT-i versions of the 2JZ-GE and GTE were introduced for the 1998, with the turbo VVT-i models being Japan only.
Production stopped in 2002, beginning a 17-year hiatus from the Supra moniker for Toyota.
---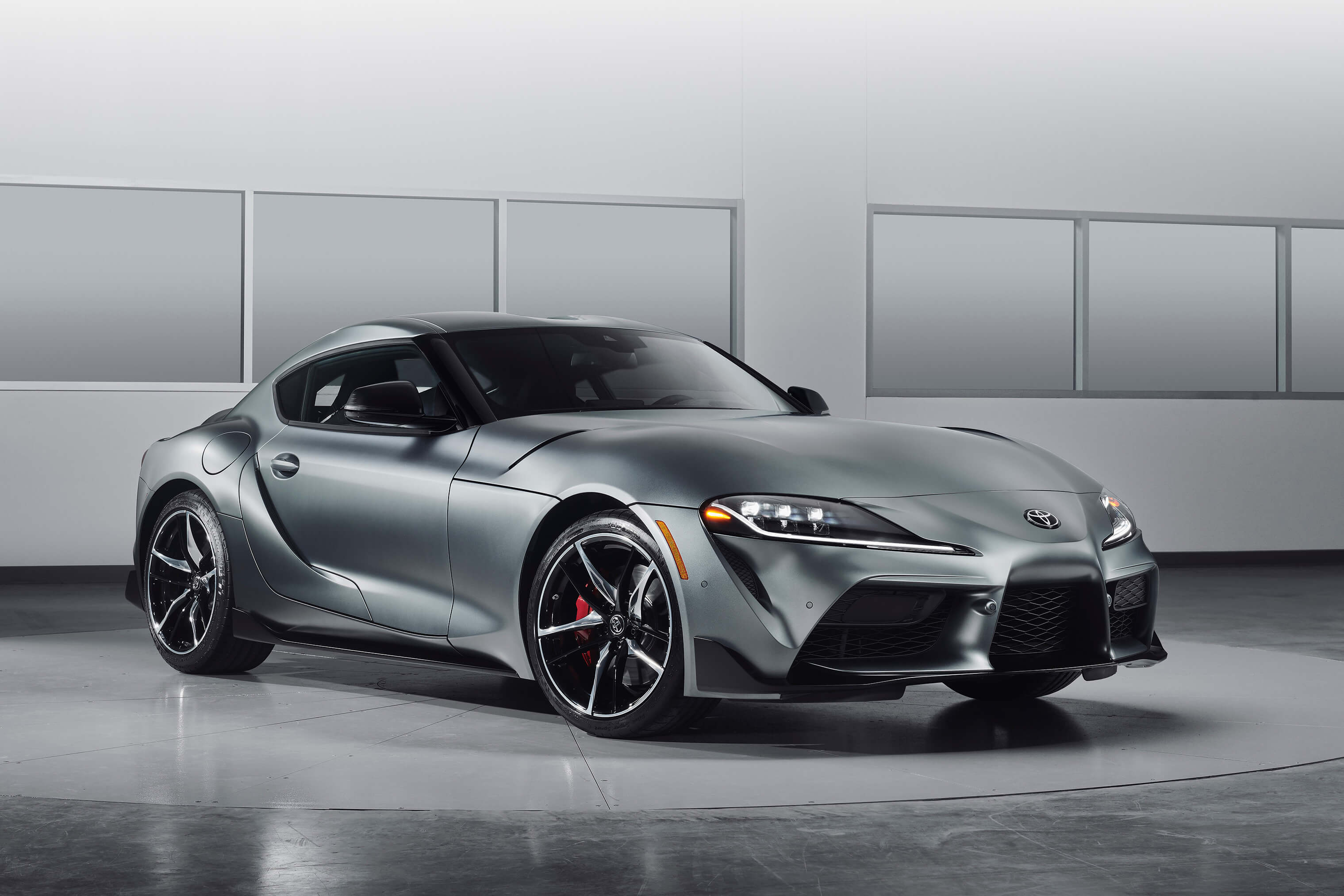 Mk5: Fifth Generation (J29 / "A90")
2019-Present
Engines:
BMW B48B20 2.0L Turbocharged I4
BMW B58B30 3.0L Turbocharged I6
Info:
Collaborative project between Toyota and BMW, featuring a shared chassis and several components with the BMW Z4. Most notably, the BMW engine.
While Toyota used the "A90" code for promotional purposes, a reference to the A40-A80 model codes of previous generations, the Mk5 Supra uses BMW naming conventions, and the official code for the platform is J29.
A 2.0L Turbocharged I4 engine which was available in Japan from the beginning of production was introduced to international models in 2020.
So far, the Mk5 Supra is exclusively available with a ZF 8HP 8-speed automatic transmission.
Photography by Patrick Parong, Taylor Vollrath, Adam Gordon, Jacob Fray 4A, dave_7, Mr. Choppers, Charles01, IFCAR, TTNIS, OSX, Rudolf Stricker, MercurySable99.