From 1983 to 2011, Ford made a great little reliable pickup truck called the Ranger for the North American market. Designed by Ford and based on the Mazda B-Series models of pickups, Rangers were spotted all over, being a great choice for smaller contractors or anyone who needed a pickup for convenience, but also needed something on a smaller scale - that is until the final truck rolled off the Ford Twin Cities Assembly production line on December 22nd, 2011. For North America, that was the end of our Ranger.
For the 2012 model year, Ford Argentina started work on a new international Ranger platform called the T6, which would also share underpinnings with a Mazda once again - another international pickup that we don't get, the BT-50. The rest of the world would get to enjoy the great T6 Ranger from 2012 to 2017, meanwhile the North American market was starting to realize it missed having smaller trucks to choose from. With the introduction of the new GMC Canyon and Chevrolet Colorado, Ford decided it was time for a comeback, announcing in 2017 that North America would get its own version of the T6 Ranger as a 2019 model.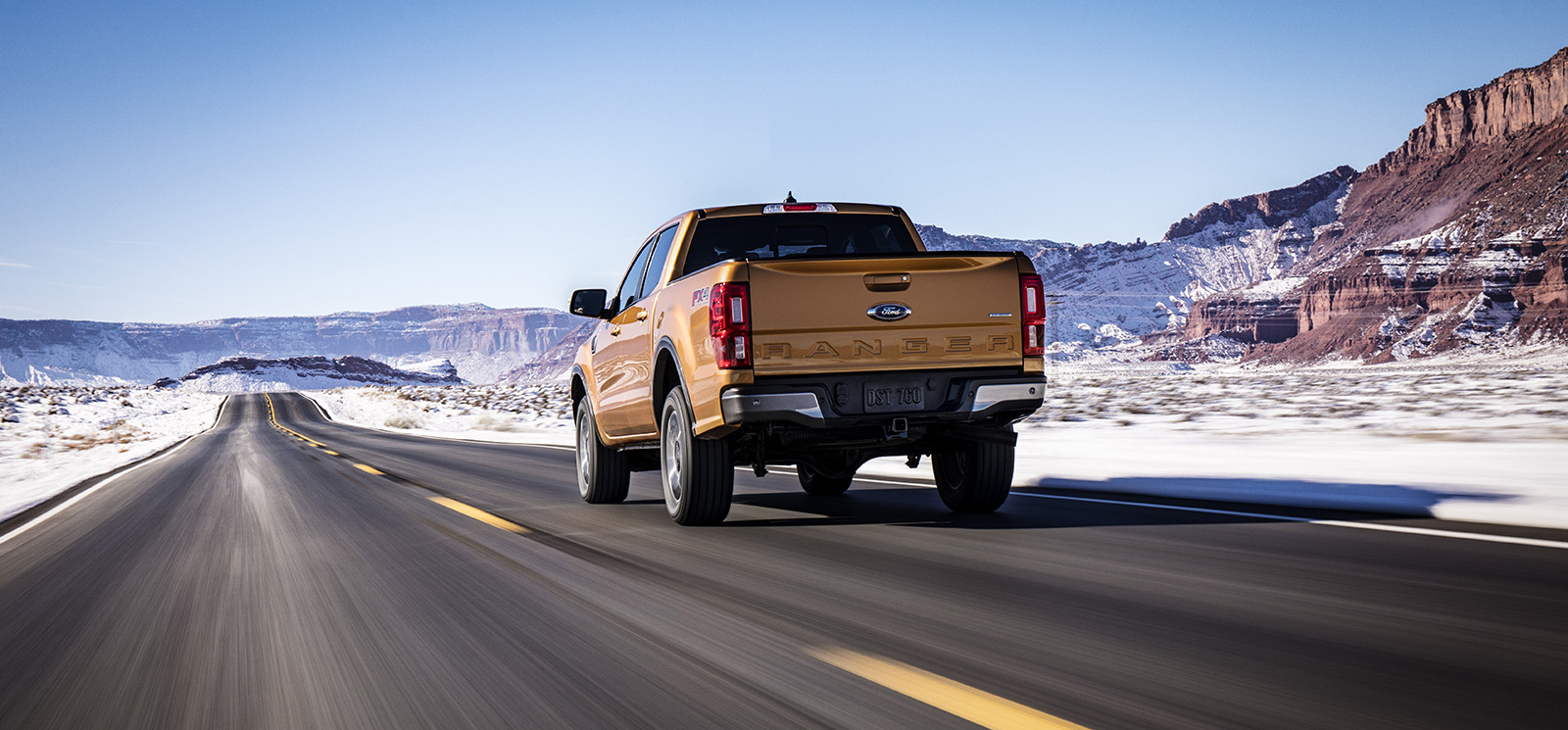 At 2018's Detroit Auto Show, we all finally got a taste of the 2019 Ford Ranger will look like and what kinds of features we can expect to see. Powertrain is actually the same as the 2018 EcoBoost Mustang, with a 2.3-liter EcoBoost inline-four engine and 10-speed automatic transmission. Based on the 2018 Mustang's specs, we could expect some power ratings around 310 horsepower and 350 lb-ft of torque from the new Ranger. We can also expect the Ranger to be offered in both RWD and 4WD models, and as such, will have Ford's usual FX2 and FX4 off-road packages for options.
Based on theT6 chassis' ladder frame, solid rear axle with leaf springs, and double wishbone independent front suspension, capabilities are further bolstered by Dana Trac-Lok differentials that electronically locks the rear, and a low-range-equipped transfer case. An FX2 or FX4 Off-Road package adds skid plates, shocks tuned for off-road use, and all-terrain tires.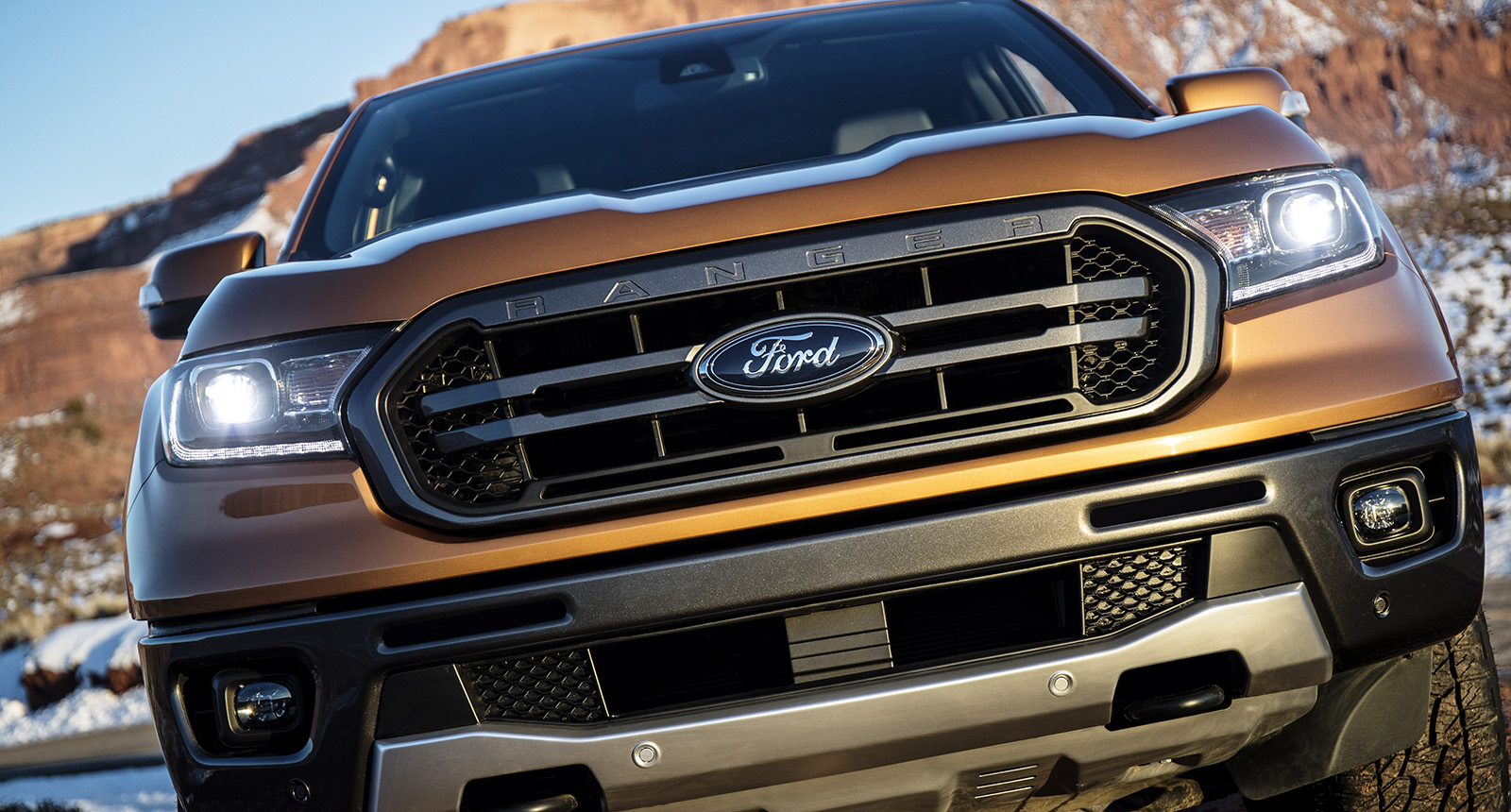 The new Ranger also houses some interesting traction systems, like the Terrain Management System, similar to the F-150 Raptor's, with driving modes for Normal, Grass, Gravel and Snow, Mud and Ruts, and Sand, as well as the Trail Control, which allows a speed to be set during hill descent by the driver, who steers while the Ranger takes care of acceleration and braking - kind of like off-road cruise control.
The XL trim level will be the base trim, with an XLT and Lariat being upper trims to choose from, allowing optioning of either Chrome or Sport appearance packages. All trims can be had in either half-rear-door SuperCab or four-door SuperCrew variants. With production beginning in Michigan in late 2018, it should be just a few more months before we see the Ranger make its triumphant return to the roads.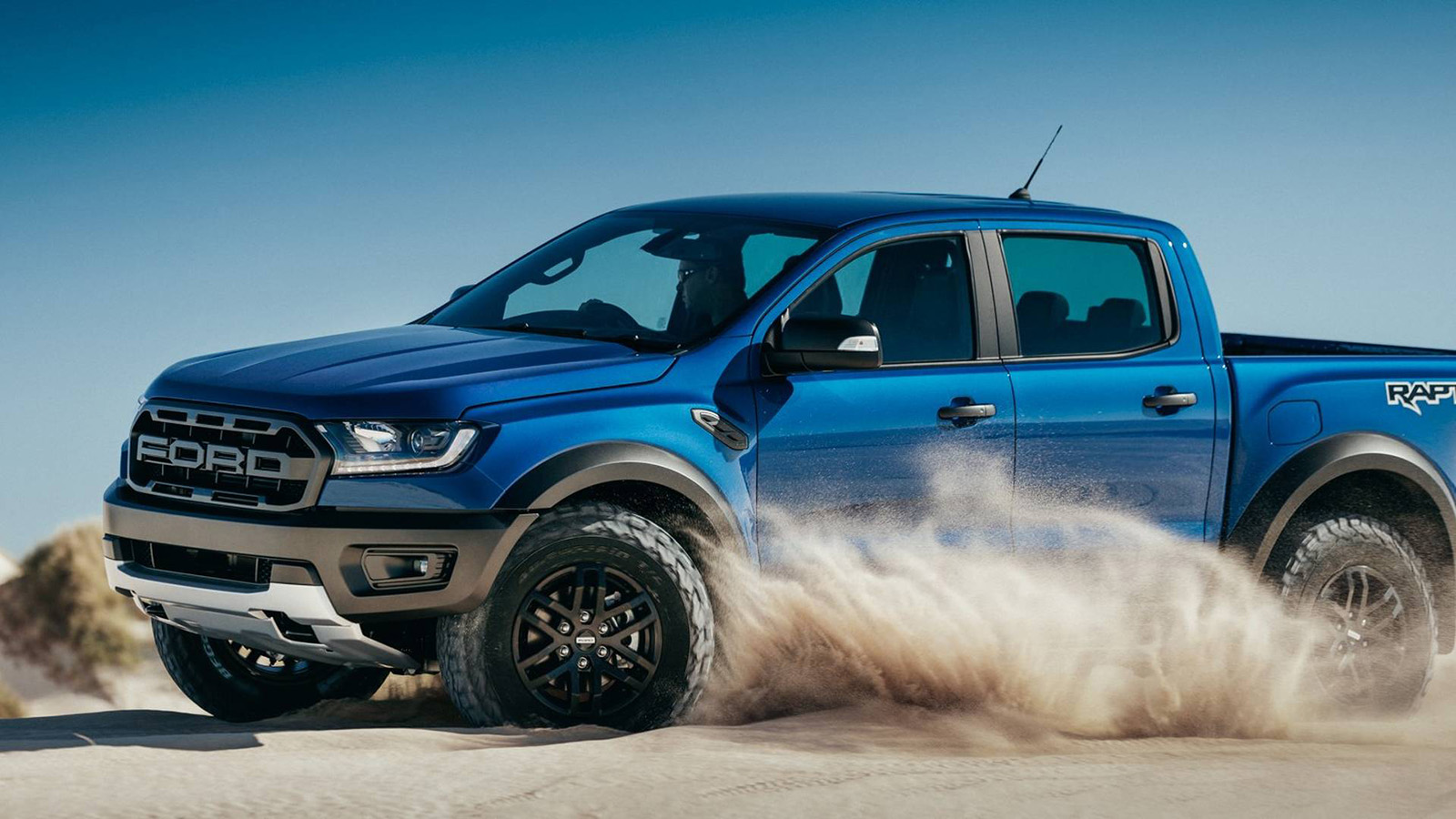 A Raptor version of the Ford Ranger was recently teased to an audience in Thailand, which means we may or may not get it, and if we do, it could be pretty different. The truck that Ford showed off is noticeably bigger in every respect, getting a wider and higher stance that's perfect for off-roading. The Ranger Raptor also features a 2.0-liter inline-four twin-turbo diesel engine, a 10-speed auto gearbox, Fox Racing Shox dampers, all-terrain tires, dent-resistant composite fenders, and the F-150 Raptor's off-road systems. We don't know about you guys, but we'd love a mini Raptor!