Photography by Dylan Ackimenko
---
Ken Del Castillo grew up modifying all sorts of Hondas. His very first car was an Integra, and he got hooked on fourth and fifth generation Preludes shortly after that. When he went looking for a NA1 NSX to add to his roster, he began to notice that the NSX became less and less accessible. That's when he decided to break the mold, and dive into something new.
Challenging his old notion that BMW cars were not DIY friendly, he decided to pick up a 2008 BMW 135i and start modifying. "I was under the belief that BMWs are not DIY friendly and should be avoided like a plague," he jokes, "but I was wrong!"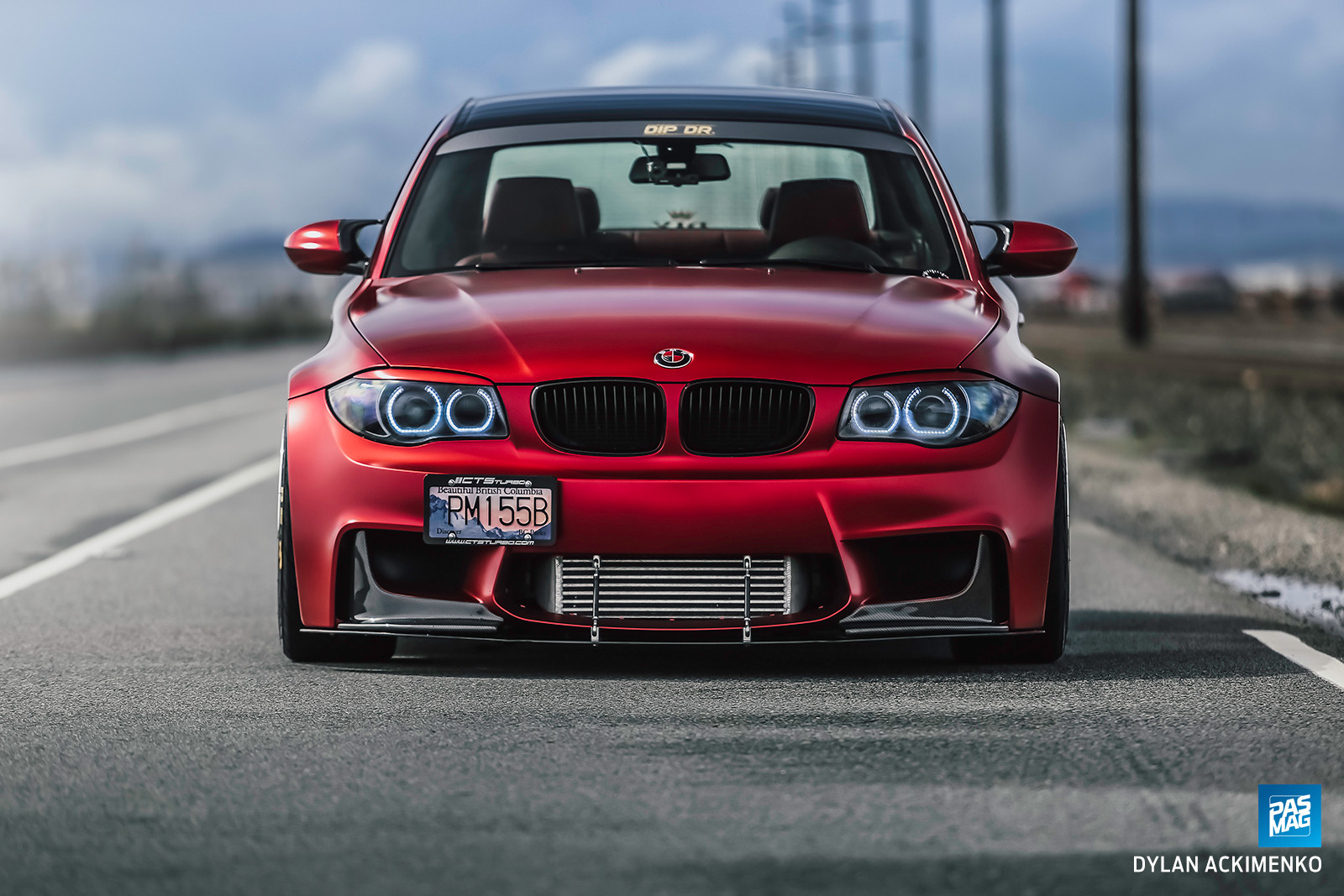 Deciding to take the road less travelled, Del Castillo decided to widen his car with a variety of methods. With fenders from a BMW 1M and N5 tuner fender flares for the rear, he began the widening process. "Because there was none before me, I had to picture everything in my head," he tells us. "Even after the widebody was installed I still felt it was incomplete, so I made some custom splitters to tie everything together, and further the customization, making this my own widebody kit!"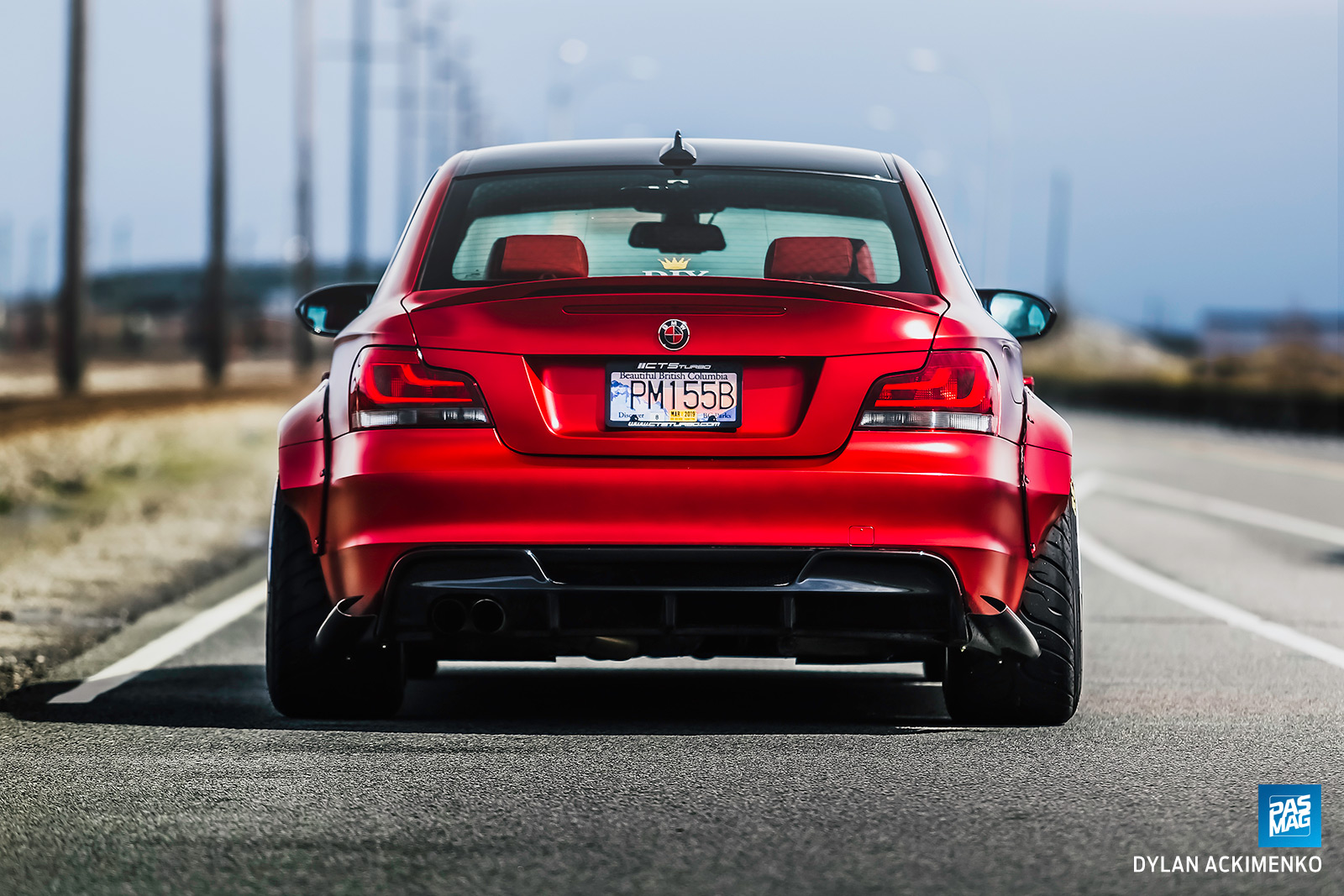 The custom aero, as well as the Work wheels, reflect Del Castillo's previous expertise in modifying Japanese cars and his love for JDM styling, which is something he keeps close to his heart, even as he's switched to Euros. For now, the car remains mainly for the street, but with plans to harvest suspension components from a crashed E9X M3, who knows where this custom BMW will end up.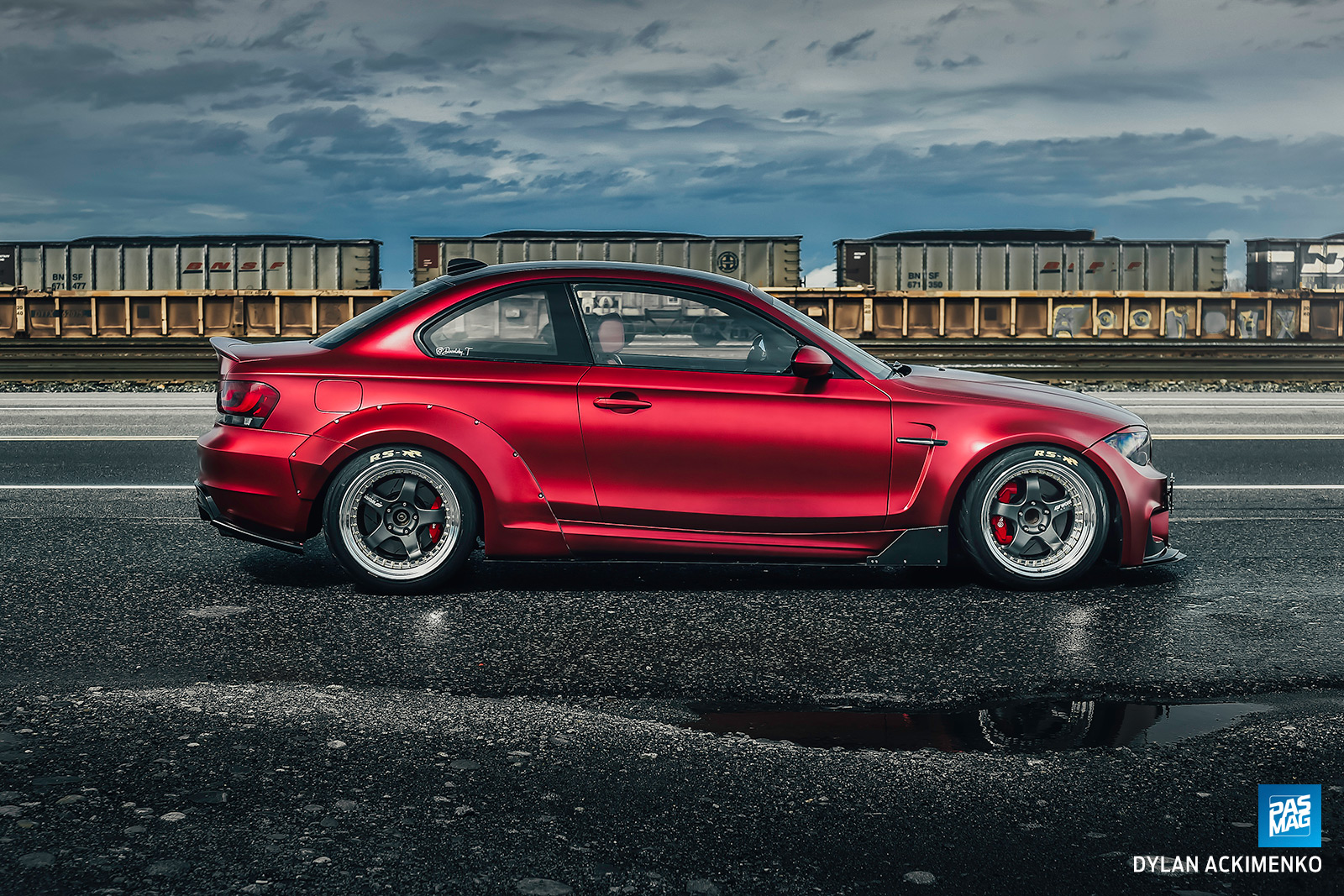 "The car that I never intended on keeping turned out to be the perfect project for me!" exclaims Del Castillo. "The discovery of the first of its kind widebody made me keep it, and even to this day I'm still excited about this car and the future mods that I am planning on doing."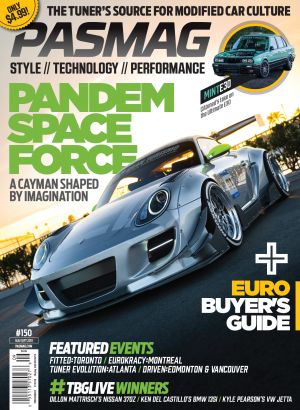 Ken del Castillo's 2008 BMW 135i is featured in PASMAG #150.
Click here to order.