Photography by Chris Pate
---
Why don't cars have steering wheels in the middle of the car? If you think about it, it would make things so much easier. No such thing as left- or right-hand-drive; everything would be center-drive instead. Imagine how much less difficult it would be to import a car or travel to where the right-handers live! Unfortunately, when people want cars, they want space for more passengers in the car, and apparently, a driving position that's closer to the middle of the road is the road is safer. That isn't to say you couldn't get a center-seater if you wanted, it would just have to be a non-road-legal, open-wheel track car or an incredibly expensive and rare McLaren F1. I'll just go ahead and say those are a little out of reach.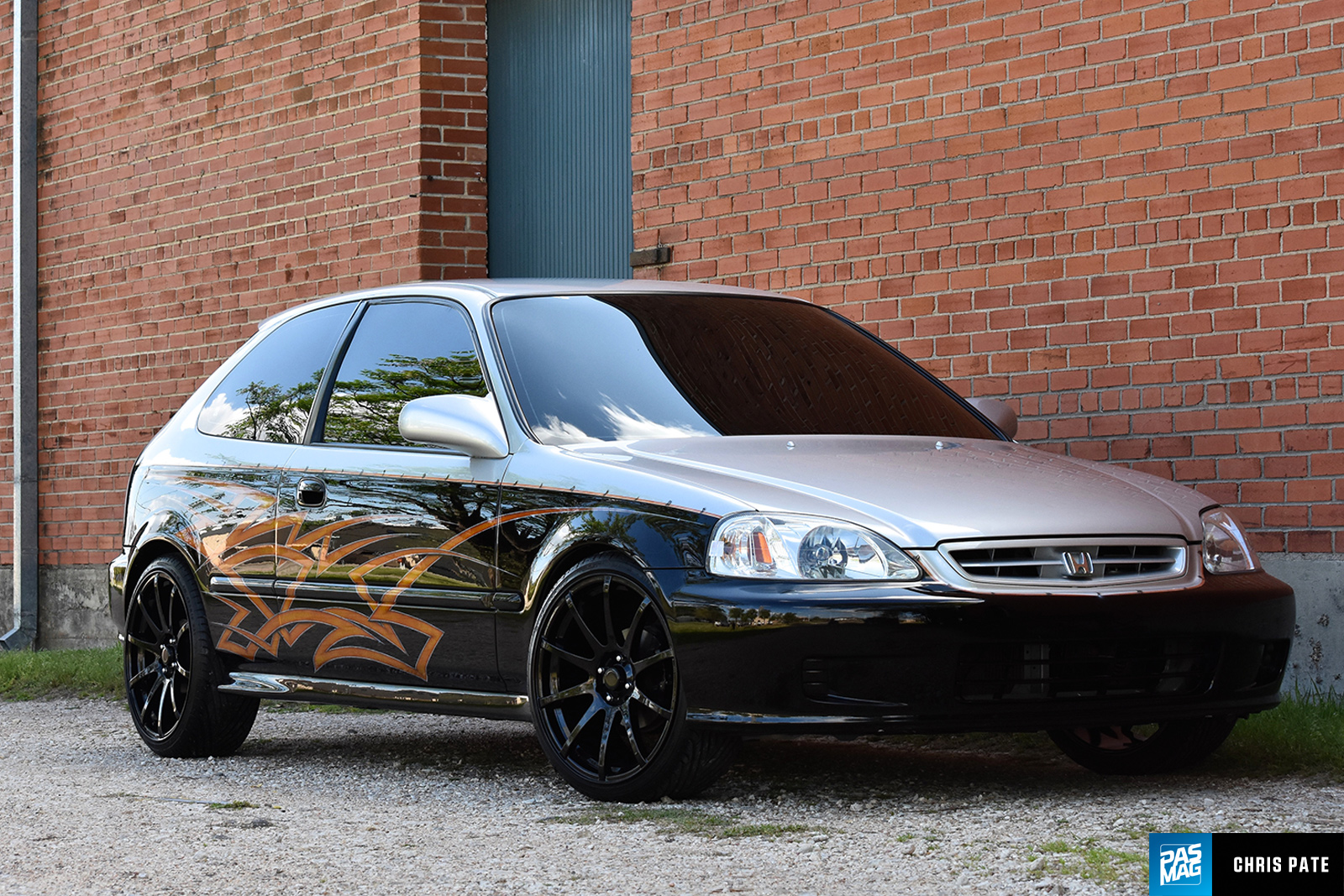 Click HERE to order your copy of PASMAG's Car Audio Upgrade Guide Vol. 8
Alternatively, you could be like Chris Pate, the owner of Mobile Toys Inc., and just make one yourself. After moving back to College Station from Tulsa, Pate bought Mobile Toys Inc. and decided to use his 2000 Honda Civic, which he'd owned since 2001, for something out of left and right field; right down the middle. That's right, he made his Civic center-drive. "The whole goal was to take a set of my Focal home towers and find a way to put them in the car to get a perfect near-field listening experience in a car," Pate reminisces. "It was really just a running joke to mess with Mark Eldridge that I would build a center-drive car. It didn't say that you couldn't do it in the Expert class."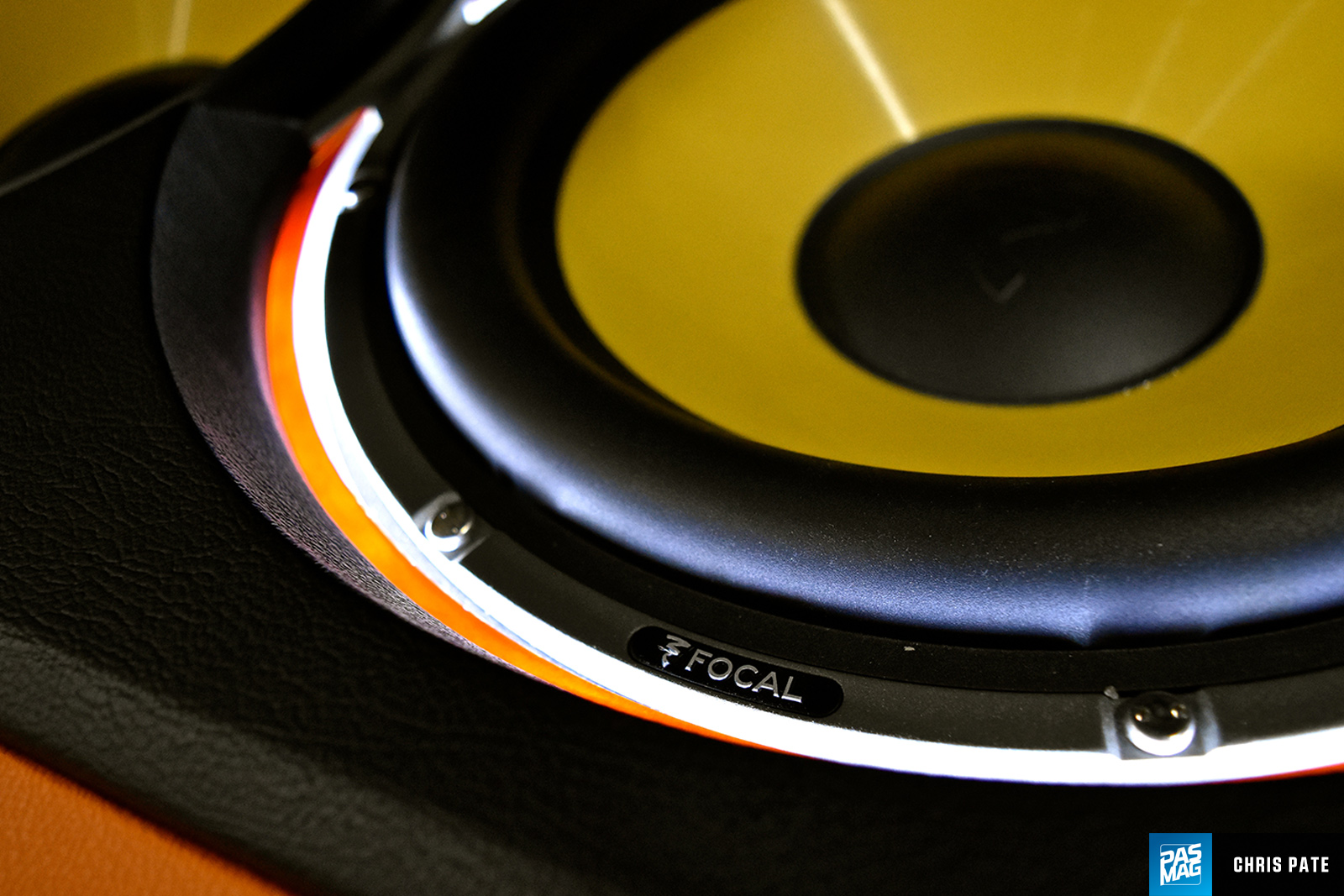 Click HERE to order your copy of PASMAG's Car Audio Upgrade Guide Vol. 8
Lo and behold, Pate showed up to the audio lanes with his latest handiwork, a Civic loaded with Focal competition gear, but no one really knew what to do with it, let alone what class to put it in. In the end, the powers at be gave Pate his own class, "Expert Solo," which he completely owned, being the only car. Eventually, others would remove seats to compete with Pate, but no one was able to beat the car in its six-year career – from 2010 to 2016.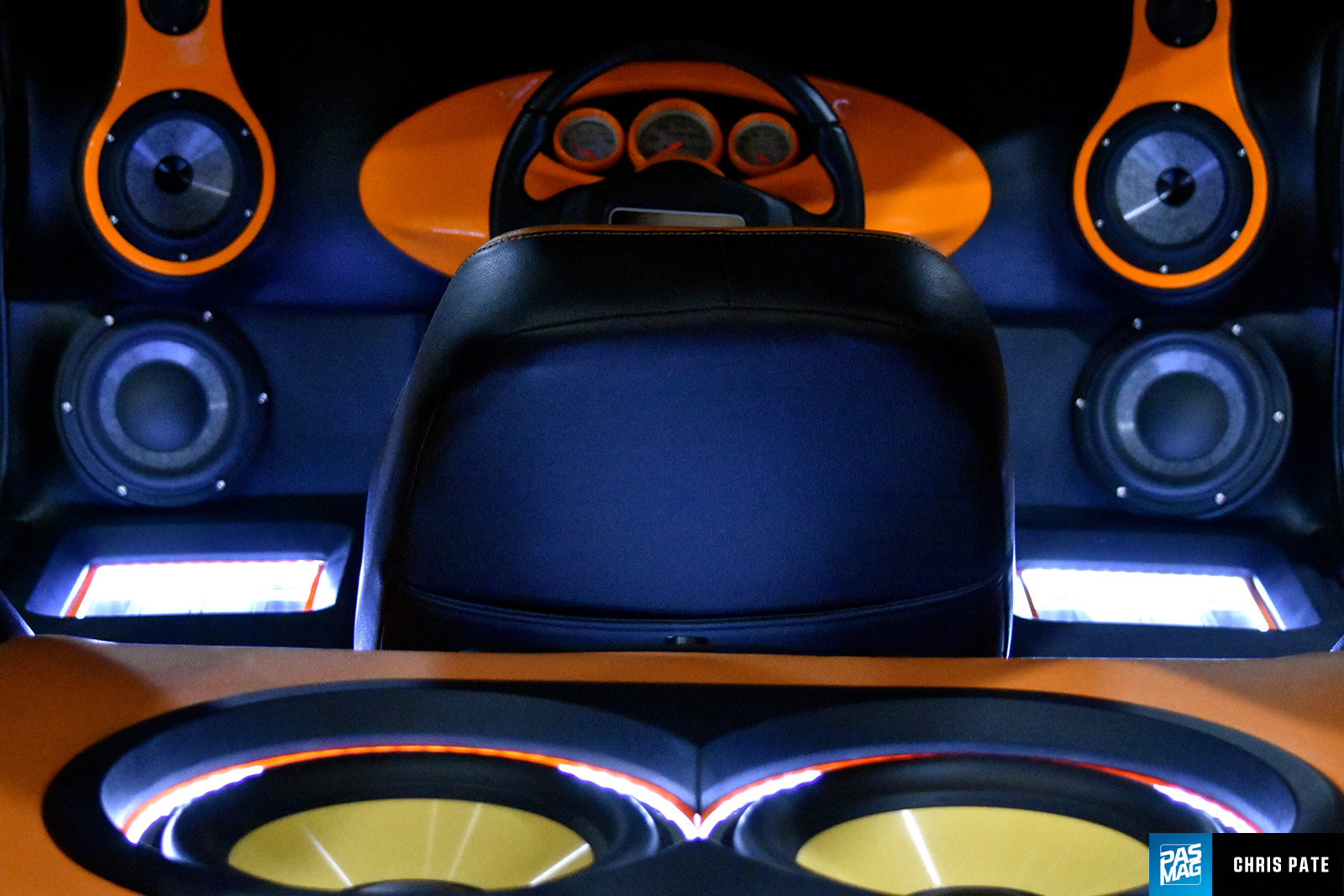 Click HERE to order your copy of PASMAG's Car Audio Upgrade Guide Vol. 8
It's not hard to see why when you know what's going on inside the Honda. While the car was completely torn down, the entire interior was matted with Focal's B.A.M. XXXL acoustic insulation. The front stage is hand built from Baltic birch speaker cabinets, which are laser-aligned to the single center seat, and then molded over in fiberglass using stack fab techniques. The rear is also molded to house two Focal Kevlar 12-inch subwoofers in a custom enclosure, as well as the Sony source unit and Mosconi processor. False floors take up the space on either side of the lone seat, with Mosconi Zero amps (trimmed in the same Katzkin leather as the seat) as their residents.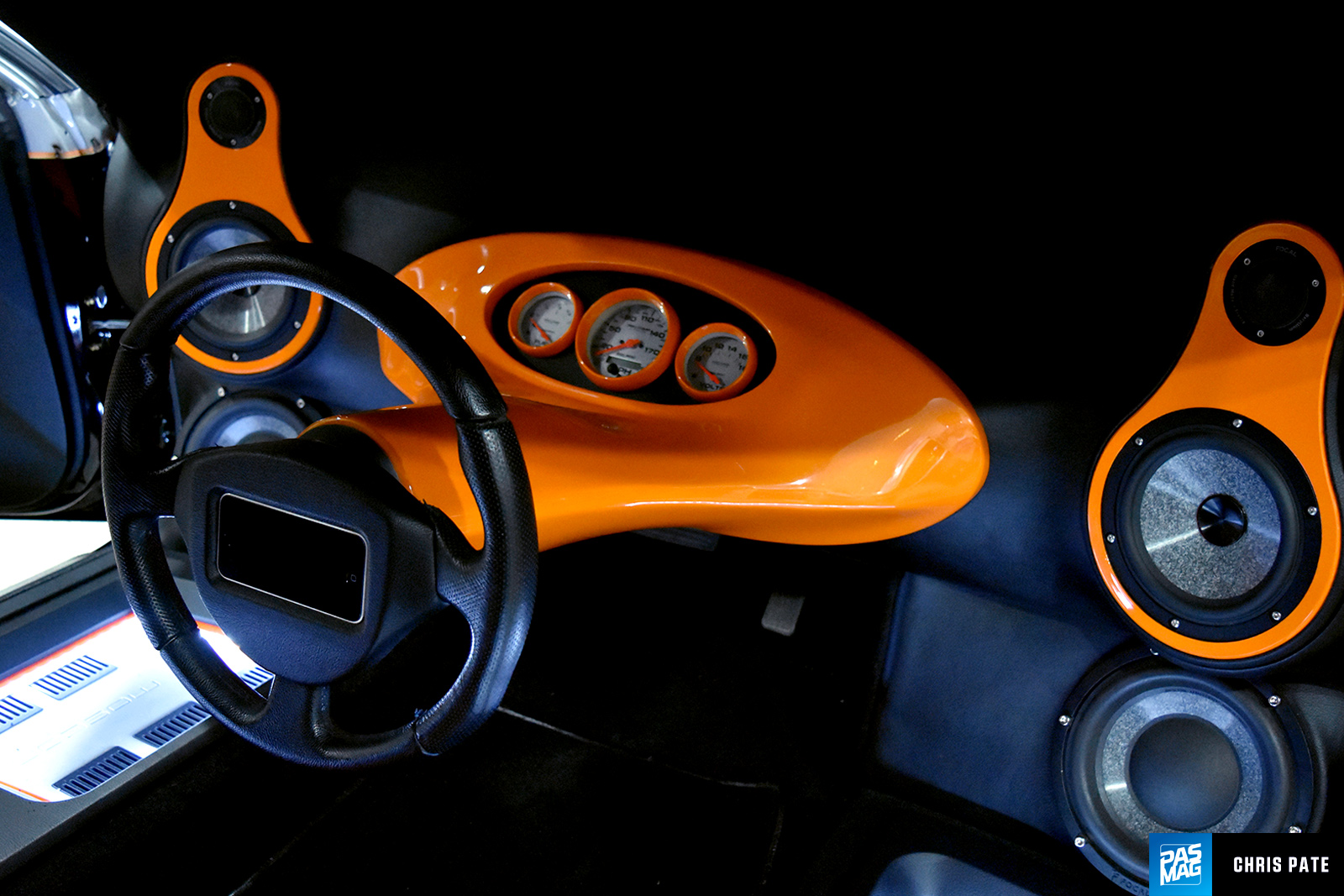 Click HERE to order your copy of PASMAG's Car Audio Upgrade Guide Vol. 8
Getting the Civic to be so self-centered wasn't actually that much of a challenge for Pate, who is well versed in steering conversions. "The actual U-joint and yoke can make the turn on its own, it just needed to be about nine-and-a-half-inches longer to extend from the center of the car, down to the factory steering mount point," he explains. "We cut it and extended it with driveshaft material, welded up a rack that was square, level, and comfortable with the seating position, and drove it around the parking lot with no issues. I can drive it down the highway and it works just fine."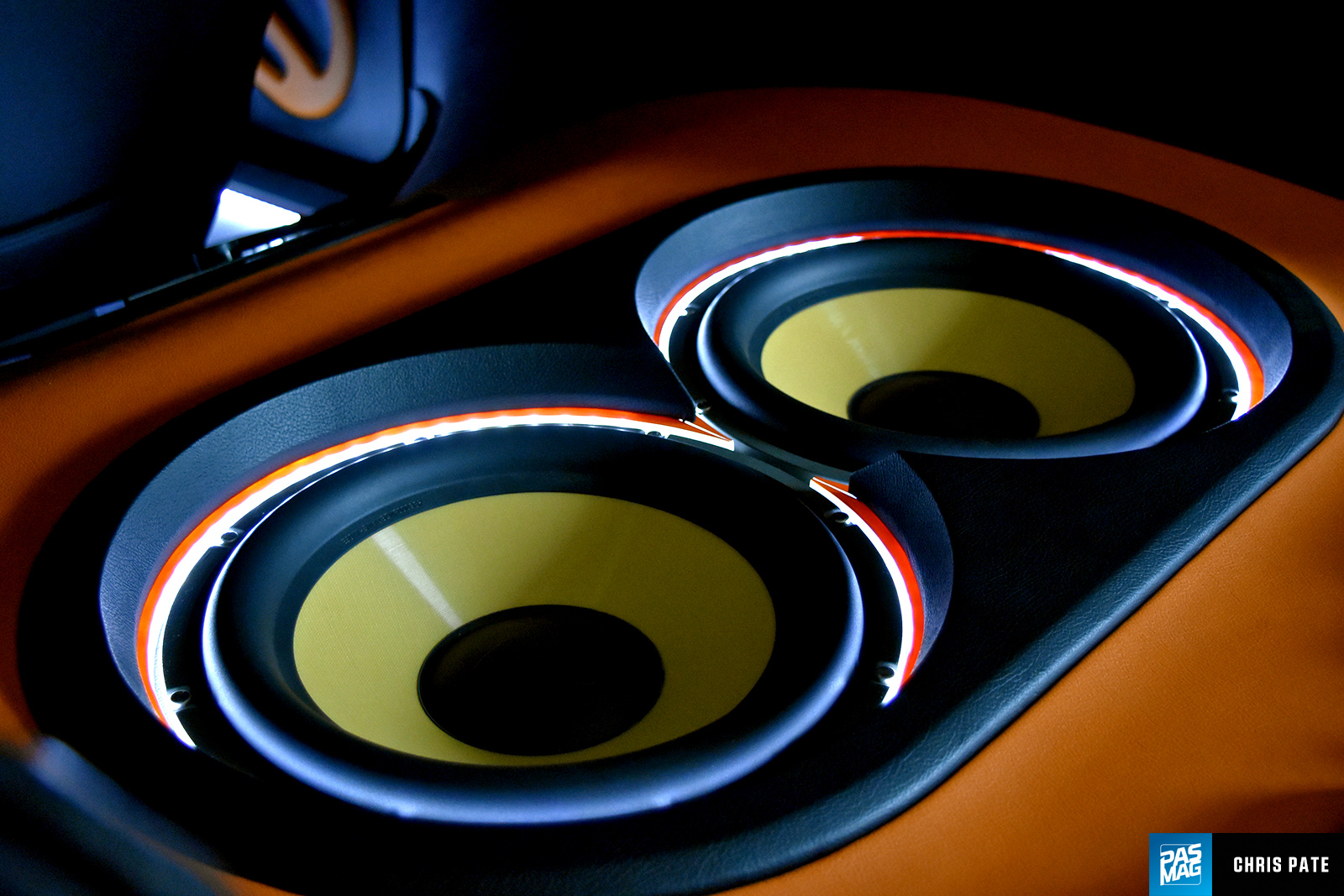 Click HERE to order your copy of PASMAG's Car Audio Upgrade Guide Vol. 8
The center-drive decision wasn't just to stand out from the competition either, as the seating position has massive sonic benefits. "You equalize your path links and you don't have a difference from left to right," Pate says. "You're able to build equal cabins on the left and right. Equal path links allows every driver to be in phase with each other, so all the sonic output reaches the listener's ears at the same time."
The center-drive Civic was forced to drop out of IASCA and USACI competition in 2016, as the class invented for Pate was pulled, but not before it earned him seven Championship titles. Pate still runs the competition team for Focal and Orca Designs, but his Civic has now retired from being the center of attention as the best punchline to a running joke.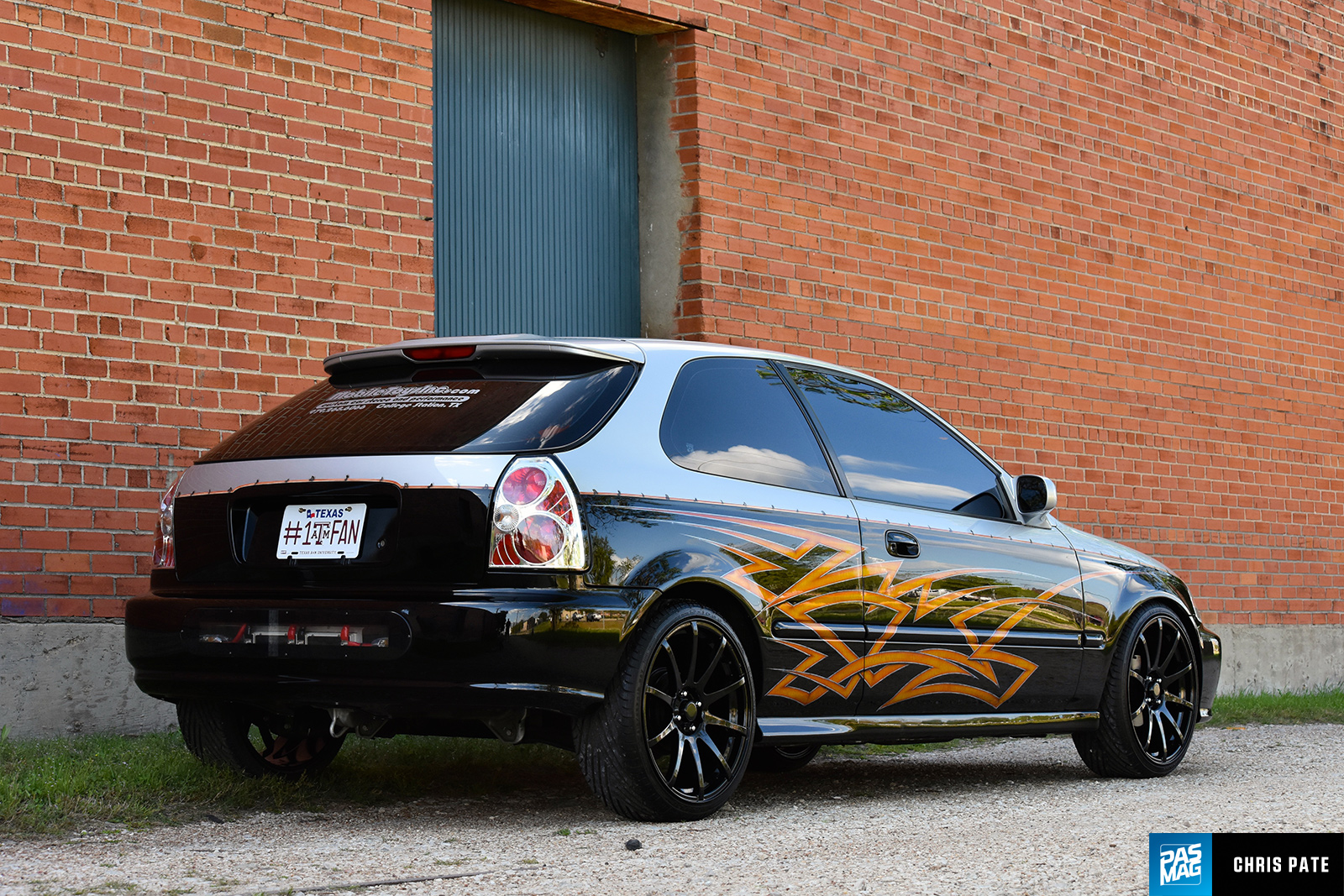 Click HERE to order your copy of PASMAG's Car Audio Upgrade Guide Vol. 8