Bruce Miller had been out of the car audio scene for a while when he picked up his 2012 Toyota 4Runner to haul his race bikes to and from the track, without any plans to modify the vehicle other than an upgraded set of speakers and a subwoofer. In July of 2015, Miller had a rough accident on track, break several bones and requiring multiple surgeries. About six months after the crash, he got tired of sitting around, and he began to look into modern day car audio to see how much it had changed.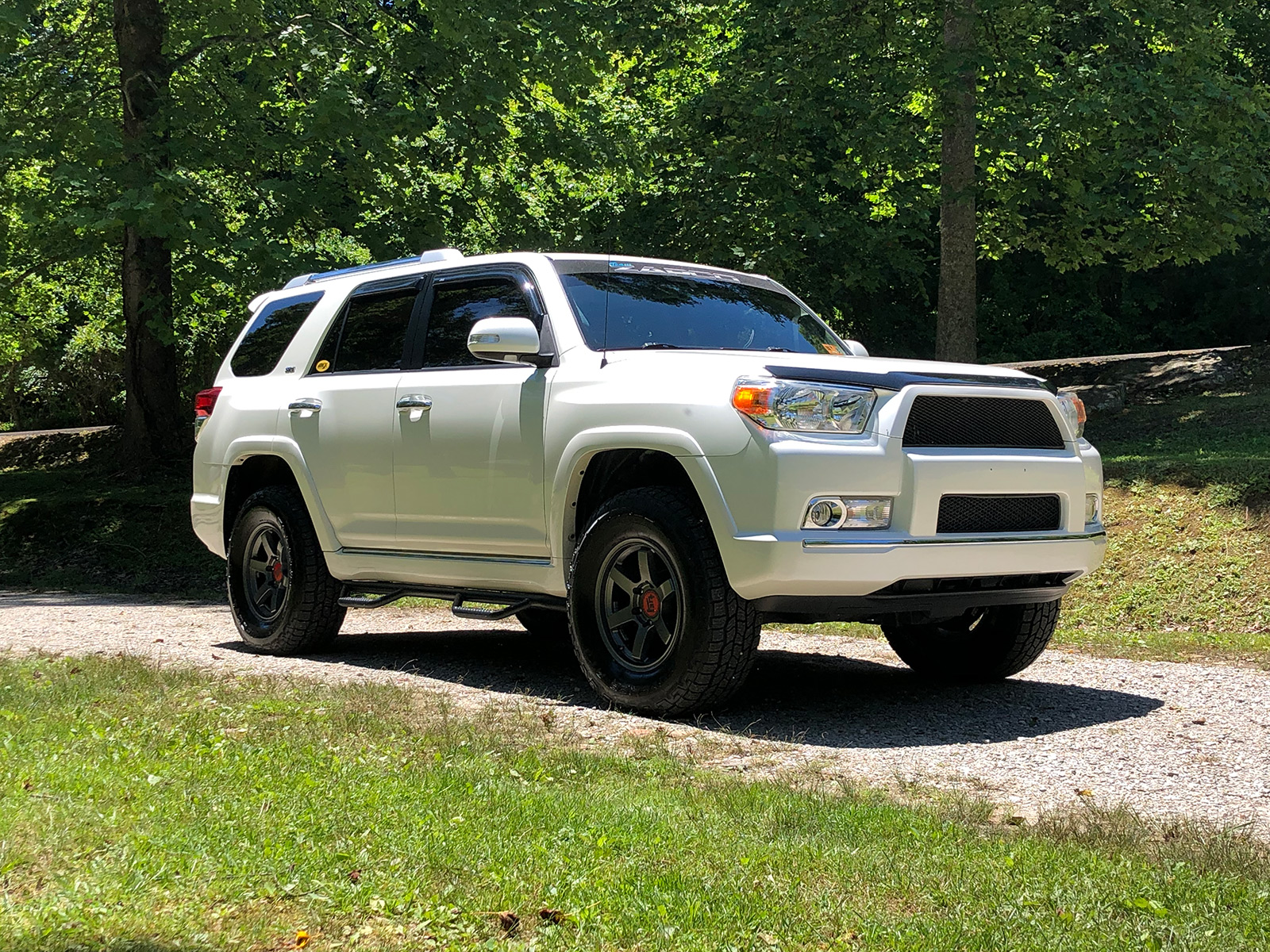 Miller decided he would set aside some money for a simple audio system, and during that time he met a guy named Joseph Davis who convinced him to go to an audio show just for fun.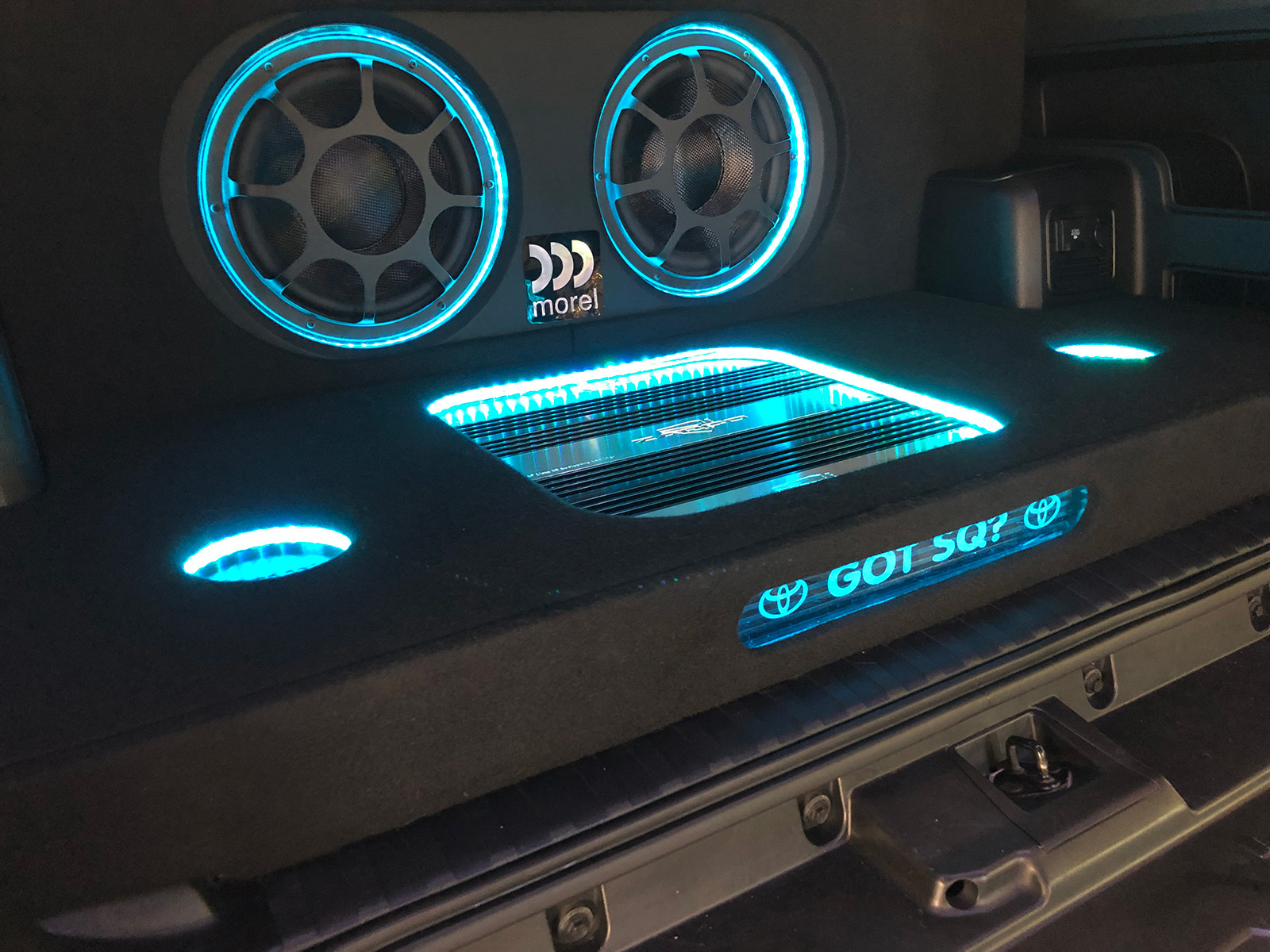 It didn't take long to reignite the addiction he once had. After building the system himself, he needed tuning assistance, and went over to Chris Zenner the human RTA.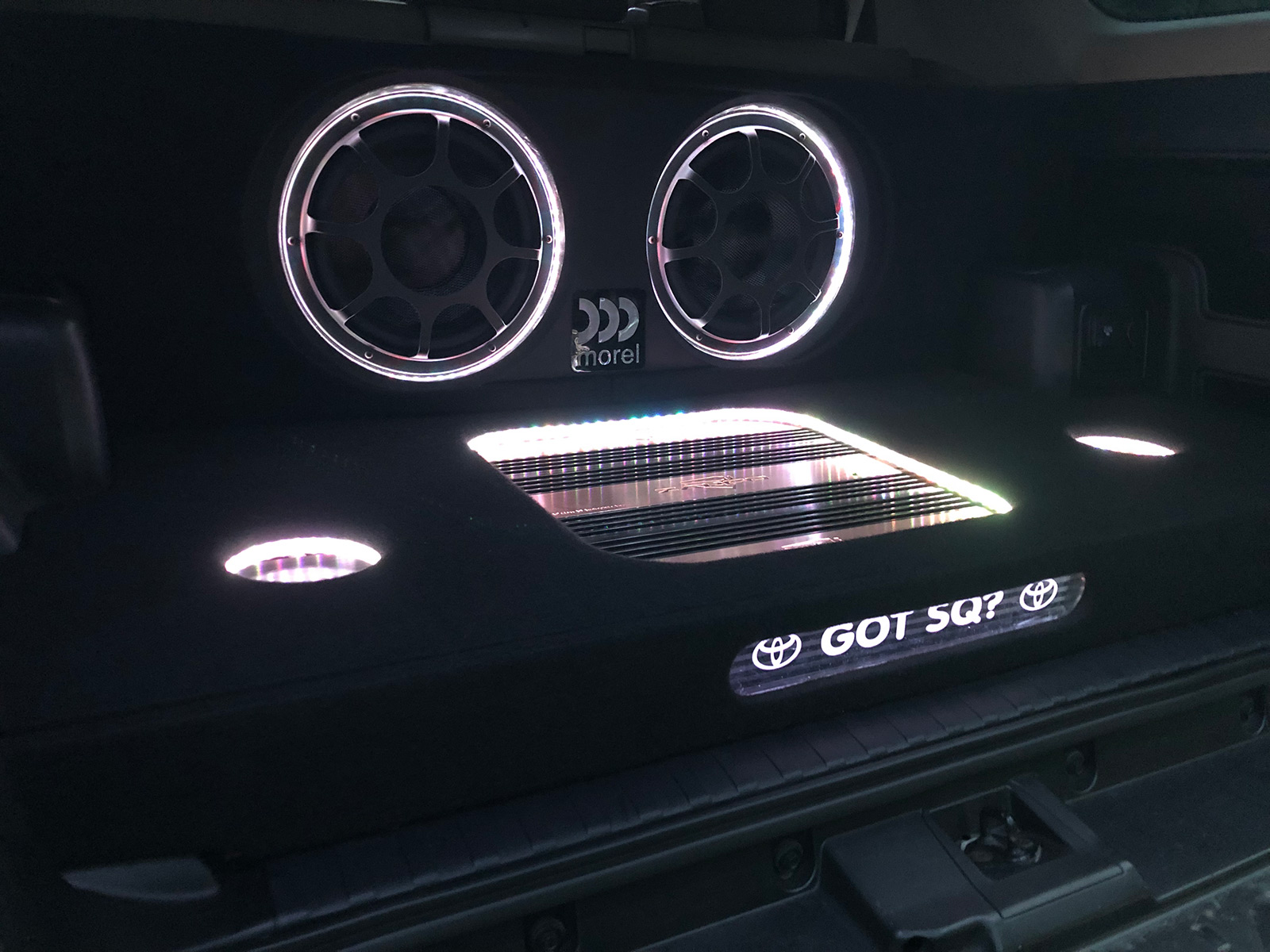 Since Zenner's passing, Steve Cook at Audio X has been his audio tuner and good friend.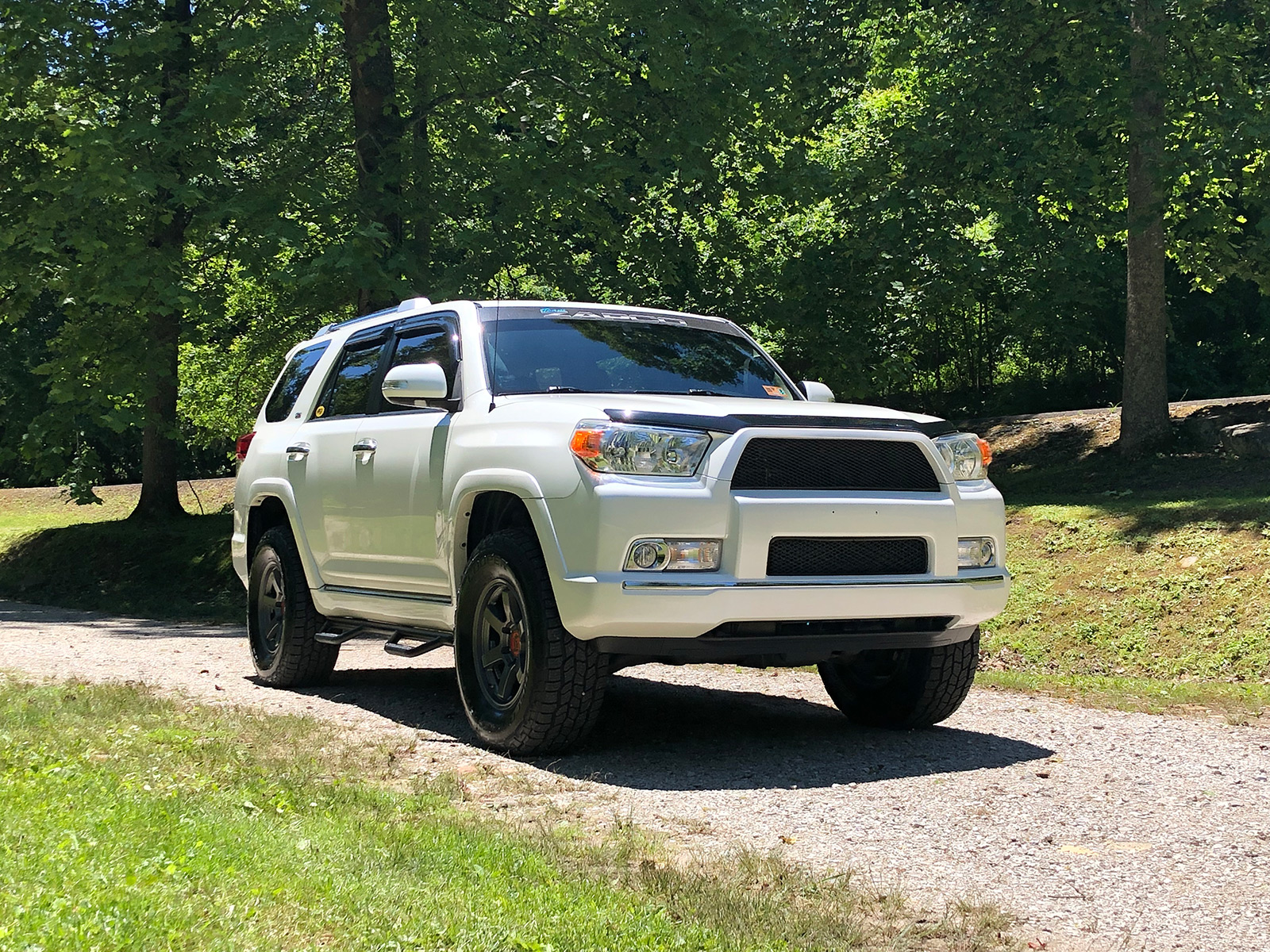 ESSENTIALS
Owner: Bruce Miller
Location: Charleston, WV
Vehicle: 2012 Toyota 4Runner
Club: Audio X / Morel / Zapco / SSQ
Competition: MECA
SOCIAL
Instagram: @lowcel
WHEELS / TIRES / BRAKES
Level 8 MK6 wheels - 17-inch
Cooper Discoverer AT3 4S tires - 285/70/17 (f/r)
Custom center caps
Power Stop (drilled/slotted rotors, pads)
CHASSIS / SUSPENSION
Bilstein (5100 adjustable struts, 5100 rear shocks)
Daystar 1.5-inch spring spacers
EXTERIOR
N-Fab Nerf bars
Custom Car Grilles mesh grille
INTERIOR
LED interior lighting
Covercraft dash mat
Focal Blackhole tiles
Sound Barrier MX-4
Custom pillars and doors by Steve Cook
Custom Printed Acoustics rear pods
AUDIO / MOBILE ELECTRONICS
Kenwood DNX994S head unit
Tru Technology Class A 2-channel line driver
Helix DSP Pro MK2 DSP
Zapco (Z150.6 AP amplifier, Z400.2 AP amplifiers (2))
Morel (Supremo SW9 speakers, Elate Ti 3.5-inch mid-range speakers, MT350 tweeters, Ultimo Titanium SC 12-inch subwoofers)
Audible Physics Ram 3a rear fill speakers
Straight Wires
Blue Jean Cables
Dookie Cables
KnuKonceptz power wires
XS Power (D3400 battery, D3400R battery, Ultra Caps)
Viper 5305V alarm w/ SmartStart
SPONSORS
Audio X
Zapco
Morel
Straight Wires