Photography by Pablo Colon
---
Charles Baldi had been dreaming of owning a Subaru WRX STI long before he had the chance. When he was finally able to buy the car, he went to the dealership for a test drive, and it wasn't long after that when he pulled the trigger on the purchase of his dreams. It didn't take long for Baldi to start coming up with a vision of what his STI should look like, and how he would make it his own.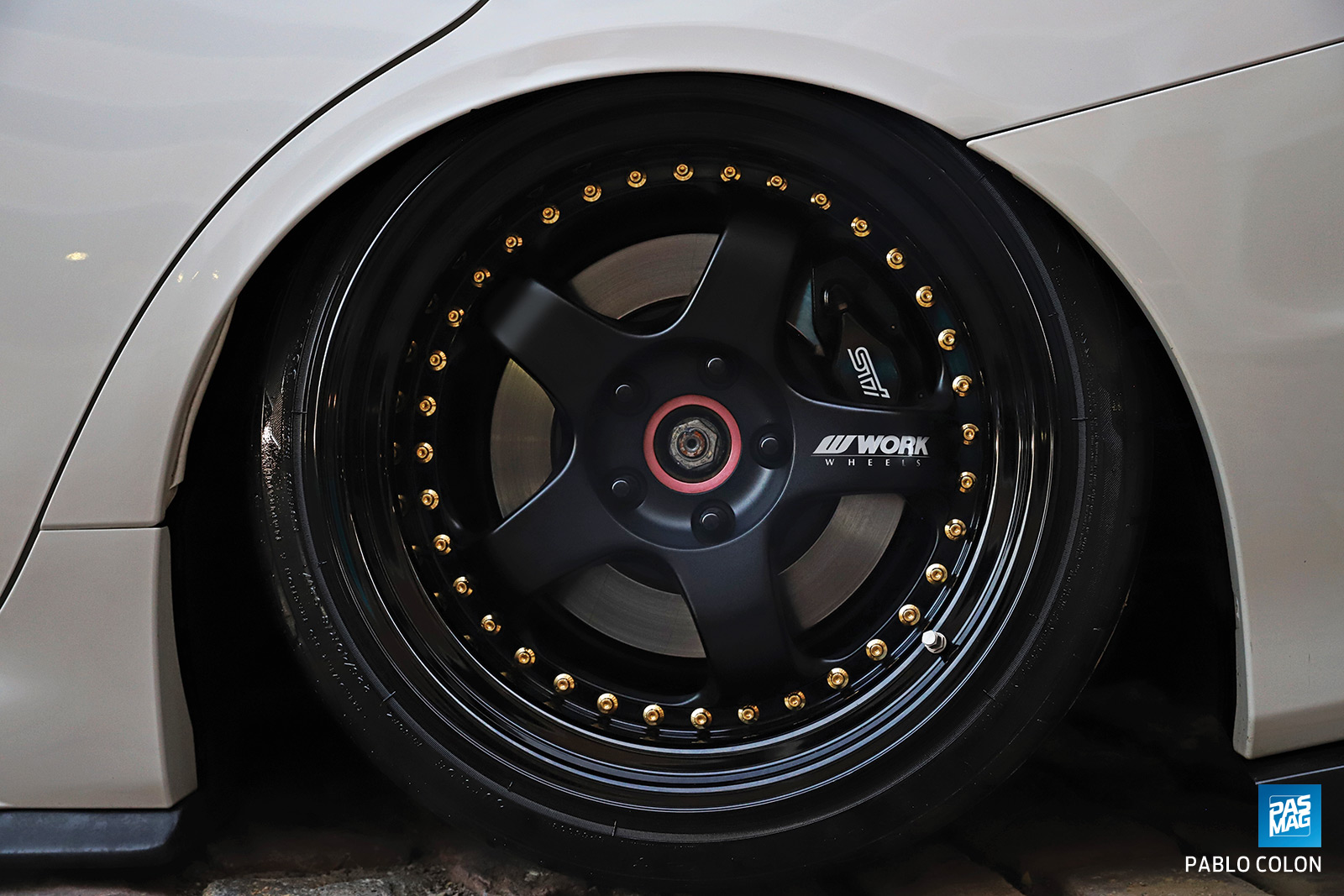 He got together with some friends and started browsing aftermarket parts online and researching what it would take to turn his vision into reality. With a focus on aesthetics to match the car's already potent performance, Baldi opted for a full Air Lift Performance air suspension system to tuck the car's body low over the Work Meister S1 3-piece wheels.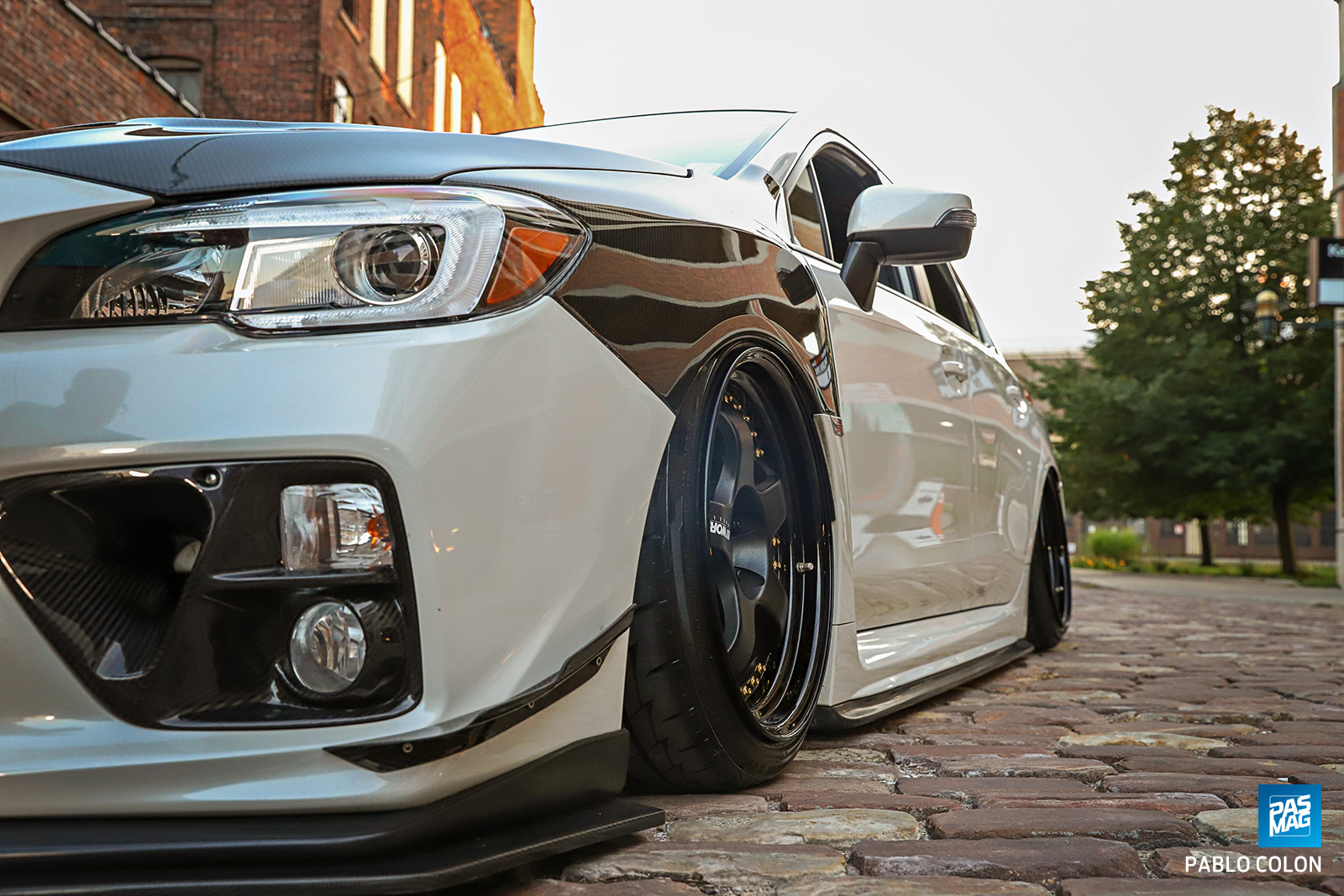 On the exterior, carbon fiber is used in liberal doses to set the car's look apart from the average Subaru. A Seibon hood, trunk, and fenders are employed for both weight savings and aggressive style, and a set of APR carbon fiber canards and fog light surrounds tie that aggressive theme together nicely.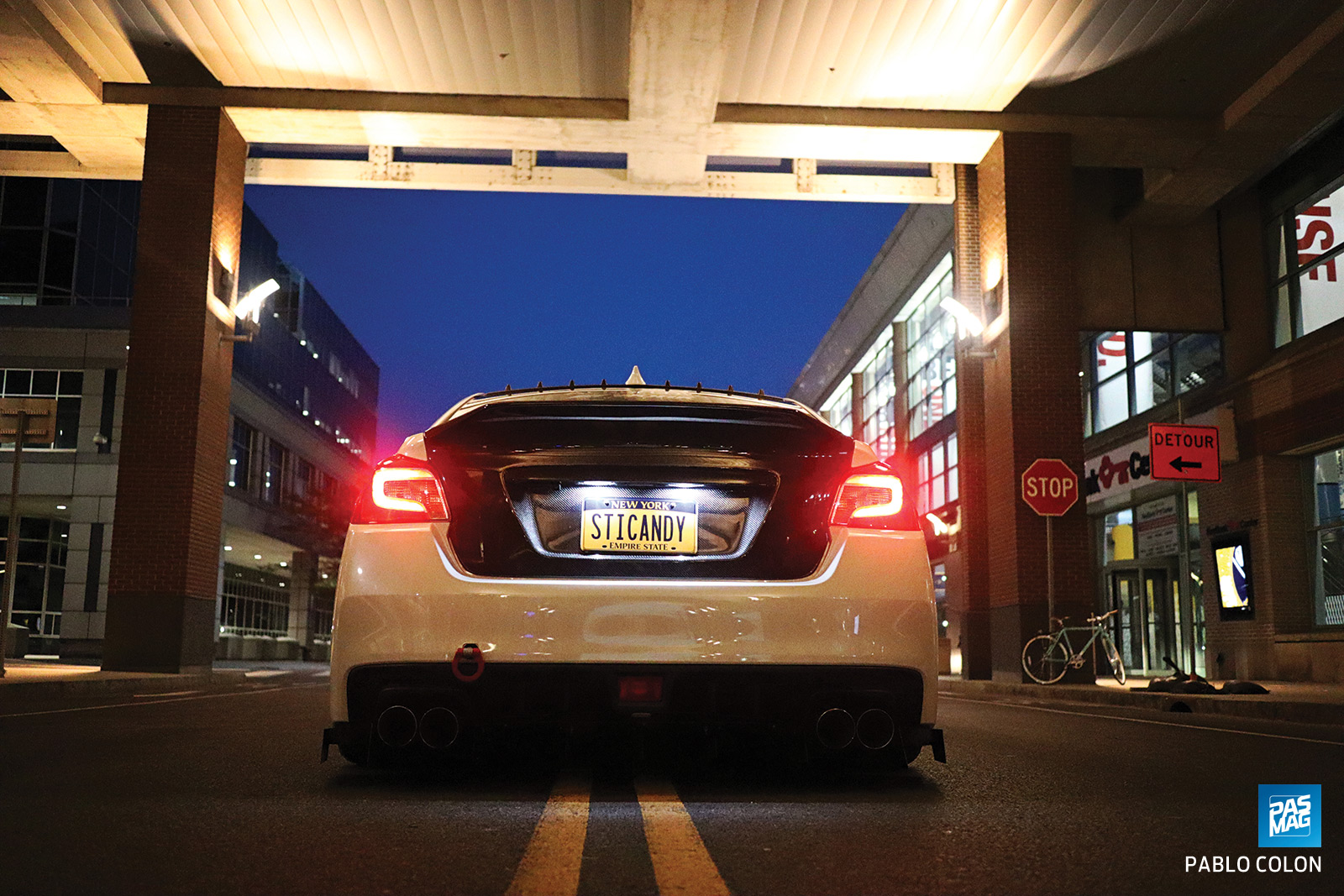 These days you can find Baldi cruising to and from shows in the Buffalo area, as well as out on the road enjoying the car for what it was made to do. With future plans for a shaved and tucked engine bay, as well as a custom interior and power-adders, we can tell it's only getting better from here!
Charles Baldi's 2015 Subaru WRX STI is featured in PASMAG #153. Click HERE to order.
---
ESSENTIALS
Owner: Charles Baldi
Vehicle: 2015 Subaru WRX STI
Location: Buffalo, NY
Engine: Subaru EJ257 2.5L Turbocharged H4
Horsepower: 320 (est.)
Torque: 291 lb-ft (est.)
Club: Nokturnal Car Club
Facebook: /charles.baldi.14
Instagram: @sti_candy
EXHAUST
Nameless Performance axle-back exhaust
WHEELS / TIRES / BRAKES
Work Mesiter S1 3-piece wheels
CHASSIS / SUSPENSION
Air Lift Performance (struts, 3P manifold, 4-gallon tank)
Air Zenith OB2 compressors
EXTERIOR
Aeroflow Dynamics carbon fiber splitter
JNA front lip
APR (carbon fog light surrounds, carbon fiber canards)
Seibon (carbon fiber hood, carbon fiber fenders, carbon fiber trunk)
Cusco front and rear tow hooks
Custom vinyl
INTERIOR
SubiSpeed fire extinguisher bracket
Chrome fire extinguisher