Alpine Electronics of America, Inc. today introduced a new 6-Channel Amplifier solution for the R-Series Sound System. The R-A90S R-Series 6/5/4/3 Channel Power Amplifier has staggered power for versatile application use. The amplifier debuted today during the 2020 International CES taking place now through Jan. 10 at the Las Vegas Convention Center.
"We saw the customer benefit for an amplifier with staggered power," said Mike Anderson, Vice President and General Manager, Brand Business Unit, Alpine Electronics of America, Inc. "The R-A90S has six channels so consumers now have added flexibility to use a single amplifier to power an array of systems."
Staggered Power
The R-A90S 6-channel amplifier features a staggered power channel layout for ultimate sound system flexibility. The amplifier can be used to power 3-channel systems (200 W x 2, 500 W x 1), 5-channel systems (75 W x 4, 500 W x 1), or 6-channel active 3-way component systems (75 W x 4, 150 W x 2). The result is a perfectly tuned sound system that produces accurate sound images with minimal phase shift and internal noise throughout the amps Hi-Res compatible frequency response.
Accurate Sound Reproduction
With the highest power output in its category, the R-A90S drives power to the sound system to create a big dynamic music range for the listener while maintaining a proper sound stage between the singers and instruments in the music. The amplifier's high damping factor (>500) produces crisp and clear notes, especially at low frequencies. This amplifier has an extremely low phase shift compared to its competitors, which keeps your music focused and accurate for the most enjoyable listening experience.
Optimized for Alpine's R-Series Sound System
As the newest addition to the R-Series amplifier lineup, the R-A90S is matched in power and performance for a sound system that sounds clear even at high volumes.
The R-A90S will ship in March for $650 SRI and will be for sale at Alpine Authorized retailers or online at www.alpine-usa.com through Crutchfield. Installation options can be found on the Alpine-USA website through the store locator.
Product information is based upon current information at the time of press but cannot be guaranteed. All designs, features, specifications and delivery dates are subject to change without notice.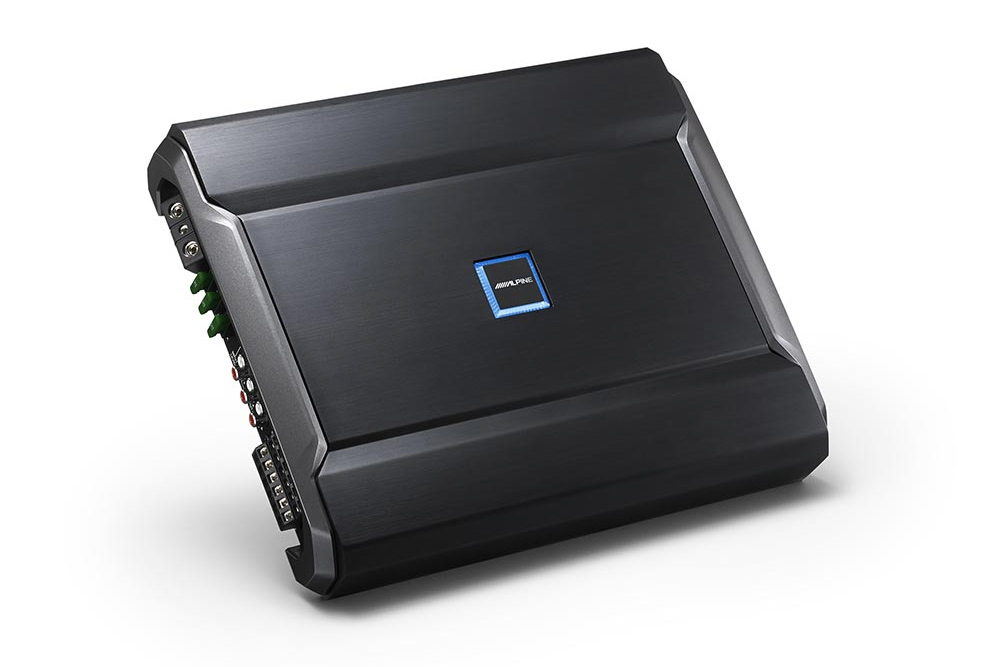 Features:
R-A90S 6/5/4/3 Channel Power Amplifier
Hi-Resolution audio compliant
CTA-2006
Alpine's class D amplifier circuit
75W x 4 + 150W x 2 (4Ω, 14.4 V, ≤ 1% THD+N)
100W x 4 + 250W x 2 (2Ω, 14.4V, ≤ 1% THD+N)
Bridged: 200W x 2 + 500W x 1 (4Ω, 14.4V, ≤ 1% THD+N)
S/N > 85 dB (ref. 1 W into 4Ω)
THD + N ≤ 0.03% (ref. 10 W into 4Ω)
Frequency response: 10-45 kHz (0/-3 dB)
Damping factor > 500
Available in March SRI: $650
For more information, visit www.alpine-usa.com.