When choosing a new navigation receiver, these days it's all about integrating your smartphone. Well, that's exactly what the new Clarion NX404 does. Add in a capable audio section and this double-DIN head unit has everything you need to make your drive easier, whether it's across town or right across the country.

FEATURES
The Clarion NX404 is built around a 6.2-inch TFT display that has incredibly rich color and great definition. I'll be the first to admit I've struggled with some Clarion TFT screens in the past, but this one seems to work much better. The NX404 is an AM/FM/DVD/CD/MP3/DIVX Navigation receiver, and comes with full Bluetooth connectivity for hands free calling as well as audio streaming.
With the HDMI connection, you can view and listen to content straight from your phone or make the head unit a duplicate screen. This seems very much like MirrorLink to me, but nowhere does Clarion use that term, so I'll let you be the judge. The NX404 will also play the files via USB drives (including lossless FLAC audio) and supports wonderful Pandora functionality via Bluetooth on both types of smartphones, or additionally, via USB with an iPhone. The audio section of the unit is fairly standard, but very capable. It's also measured according to the CEA-2006B standard, so you know the specs are real. There are front, rear and sub pre-out connections with two volts of output, and a built-in amplifier sporting 18 watts per channel. There are high-pass filters for the front and rear outputs, while a low-pass crossover allows adjustment for the sub-outs. The available frequencies are 60, 90, and 120 Hz. Adjustments include a three-band EQ, Magna Bass EX, and even a selectable phase setting for the subwoofer output.
The GPS navigation section of the NX404 is a full-featured setup with over 11 million points of interest (POI), 3D visualizations, spoken turn by turn directions and, with TTS engaged, it will even speak street names and house numbers. Other sat-nav functions include lane guidance, junction view, and customizable voice choices. Maps are included for all of the United States and Canada, as well as Puerto Rico.
On the cosmetic front, the NX404 has custom button illumination and wallpapers. It includes an infra-red remote control, user defined shortcuts, you can choose which speaker you prefer the telephone audio to come from, and your vehicle's steering wheel controls can be retained with the use of an optional adapter cable. A built-in input also allows for an optional rearward facing camera.

CONTROLS AND FUNCTIONALITY
There are a few things I really like about the Clarion NX404, beginning with the logical and safety-conscious rotary volume control. The touch screen is also easy to use, with controls and functions logically arranged. Ergonomics of the screen menus are also good, however I did notice a small amount of lag when operating certain functions.
The display gives you all the pertinent information, but frequently adjusted functions like the subwoofer level require several button presses and two on-screen menus. Perhaps if I use the unit long enough, this impression would dissipate.
The owner's manual also comes on a disc in the box. I'm not a fan of this method because I like to keep the manual in the vehicle for future reference, but it is reasonably complete and quite well organized.
| | |
| --- | --- |
| | |

LISTENING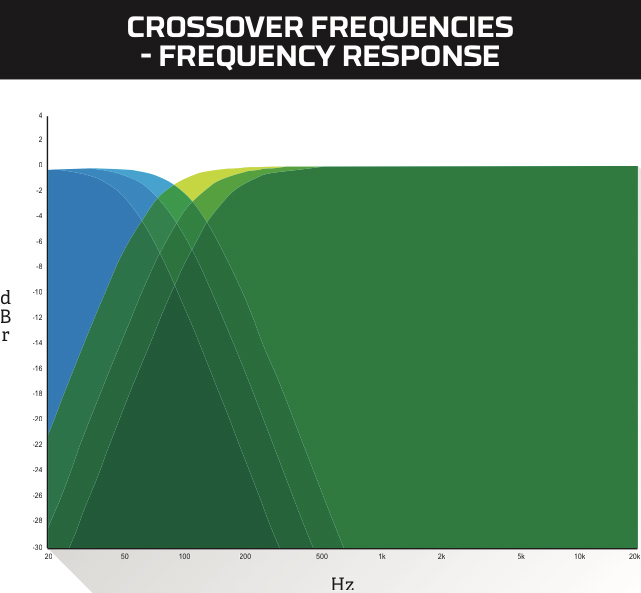 Connected to my reference system in a quiet, acoustically-treated listening room, the NX404 proves to be sonically splendid, with very good performance on DVD, CD, or even high bitrate MP3 tracks. Thanks (at least in part) to the 24 Bit D/A convertor, when listening to a standard CD, the sound is very natural and uncolored. Bass is strong and smooth, and high frequencies are reproduced with good definition and clarity – perhaps just a bit less definition in the stereo image than my reference player. But I do miss the ability to quickly adjust the level of the subwoofer output, which is a common setting in most systems.
There is no popping or clicking when making adjustments, and the signal-to-noise performance is very good with an almost inaudible noise floor – even between tracks with the volume wide open. Likewise, the tuner performs well and FM radio sounds excellent.

ON THE BENCH
On the test bench the Clarion easily meets or exceeds all of its published specifications.
CONCLUSION
If you have been searching for a reasonably-priced, full featured navigation/DVD receiver, you owe it to yourself to check out the Clarion NX404 in person. With all the bells and whistles most people could ever want, paired with great audio performance, very capable GPS navigation and the ability to fully integrate your smartphone, it might be exactly what you've been looking for.