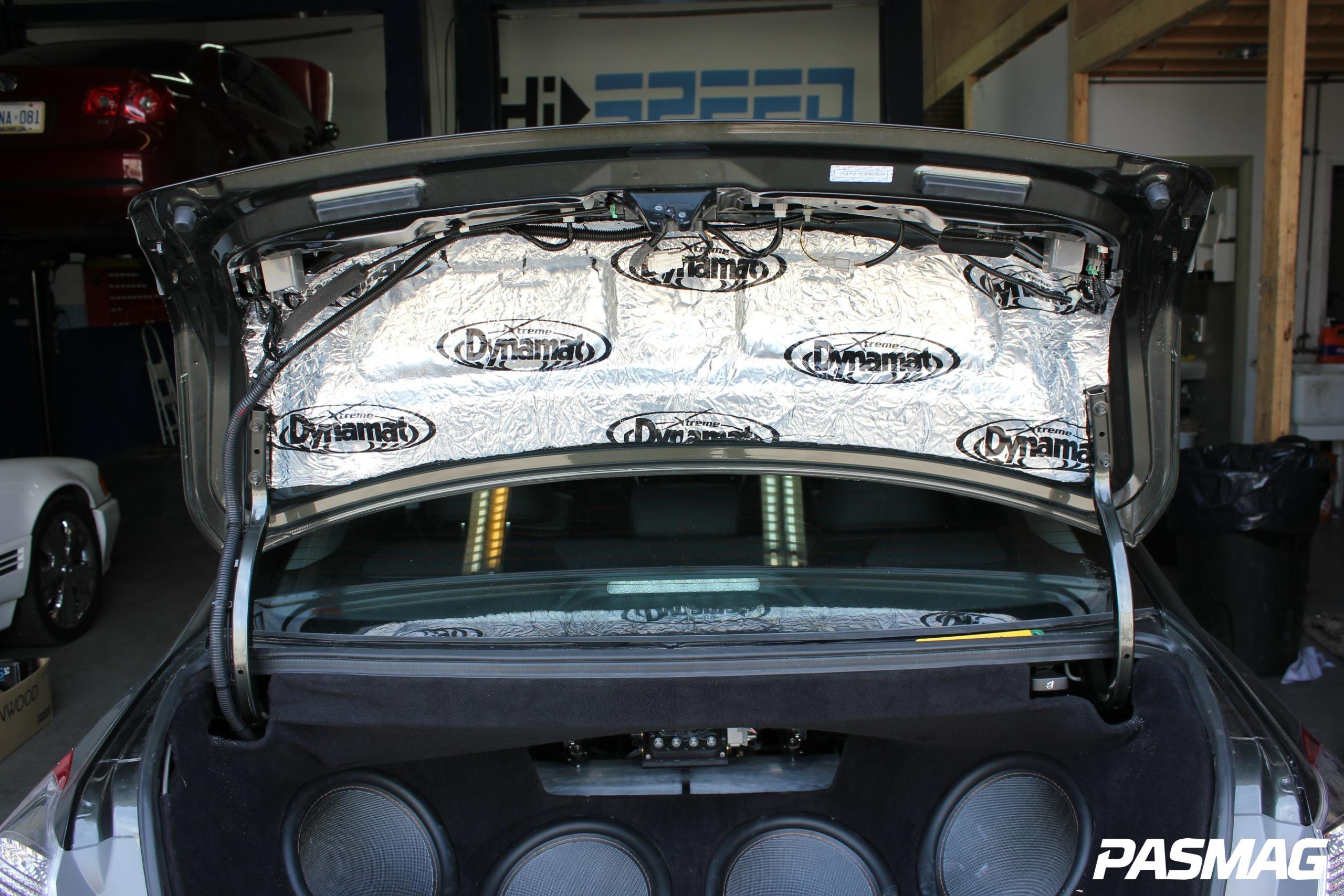 Anyone who's been in the car audio business for more than oh, thirty-eight seconds, will know the name Dynamat. I can't begin to count the number of vehicles I have applied Dynamat to over the years, including every one of my own. Once you experience a car that has been properly dampened, nothing else will suffice. For over twenty years the folks at Dynamic Control have been the industry's premier producer of high quality damping material to improve the sound quality and enjoyment of our rides. What you might not know is the company also produces a wide range of other products specifically designed to improve your rides comfort and audio performance in ways you may have never considered. To give you an idea of what's available and how to use it, we put together this brief tutorial on Dynamat's range of product offerings.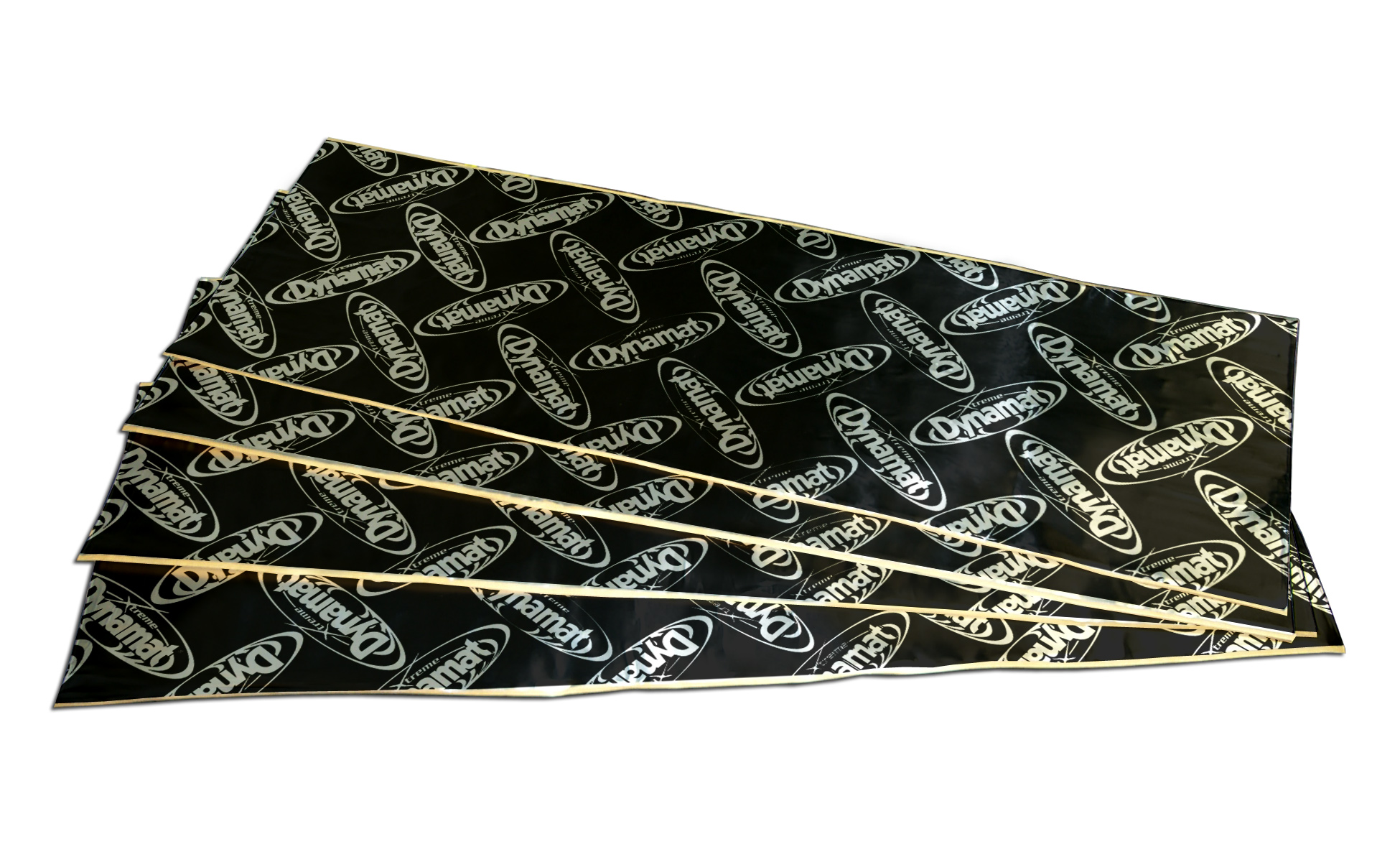 Dynamat Xtreme is a patented material composed of elastomeric butyl and aluminum layers. It is flexible and can easily be applied to clean and dry sheet metal or other hard surfaces. A very strong adhesive bonds the material to the surface, thereby minimizing vibration and sheet metal resonances. A roller can be used to remove any air pockets which can reduce the effectiveness of the product. It can be cut and shaped to fit virtually any application and is extremely effective at reducing unwanted vibration-induced noise, with as much as four times the damping capability as the original Dynamat material. It can also be applied in multiple layers for even greater damping. This is the product you want when you are aiming for a quiet, rattle- and resonance-free interior. The Dynamat Xtreme product is available in various kit applications or sheets and bulk packs.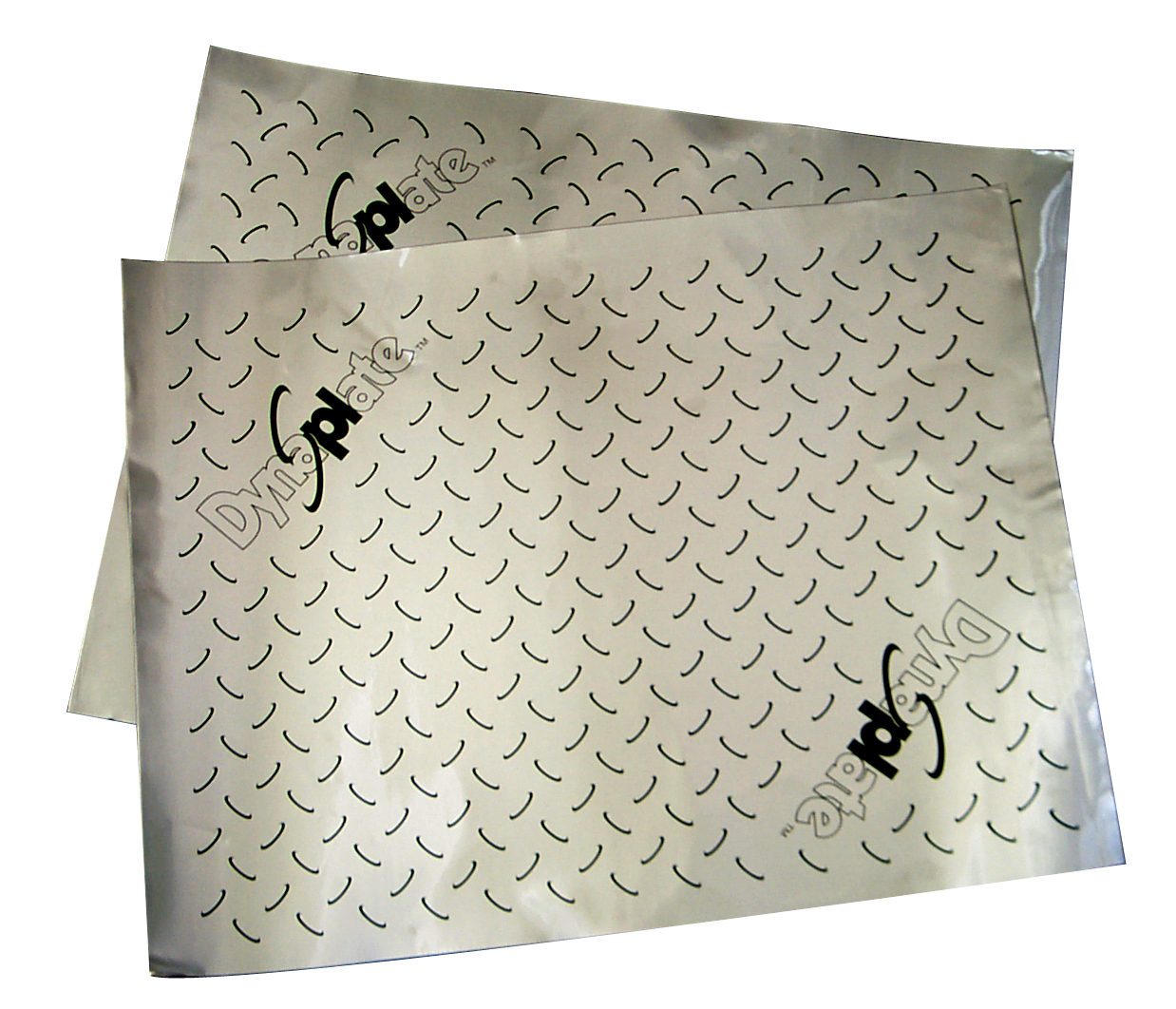 Dynaplate is a thinner, lighter weight material developed specifically as a rigid material for reinforcing panels in vehicles used in high SPL competitions. It is applied in the same manner as the Dynamat Xtreme, but better suited to large, flat panels. Dynaplate is roughly 75 percent lighter than the original Dynamat but provides 50 percent better damping.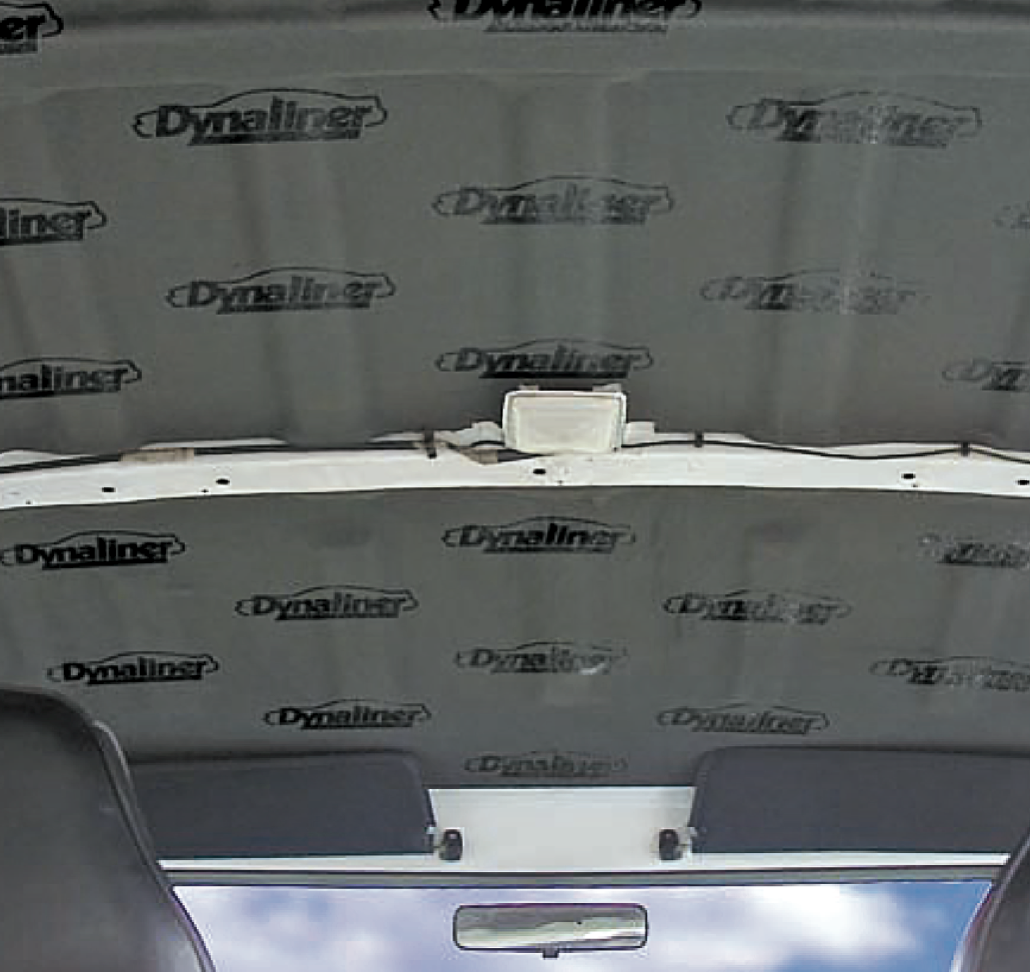 Dynaliner is a very light weight insulator perfect for using on top of Dynamat Xtreme. The material comes in three thicknesses, from 0.125 to 0.5 inches. Designed to reduce noise as well as heat, this is a perfect addition for any car that you want to be cooler and quieter. The material is unaffected by oil and will not absorb water. It can be used on floors, the roof, doors, trunks, and even as a hoodliner. When you need the interior of your hotrod to be as quiet as a Bentley, Dynaliner is a must have.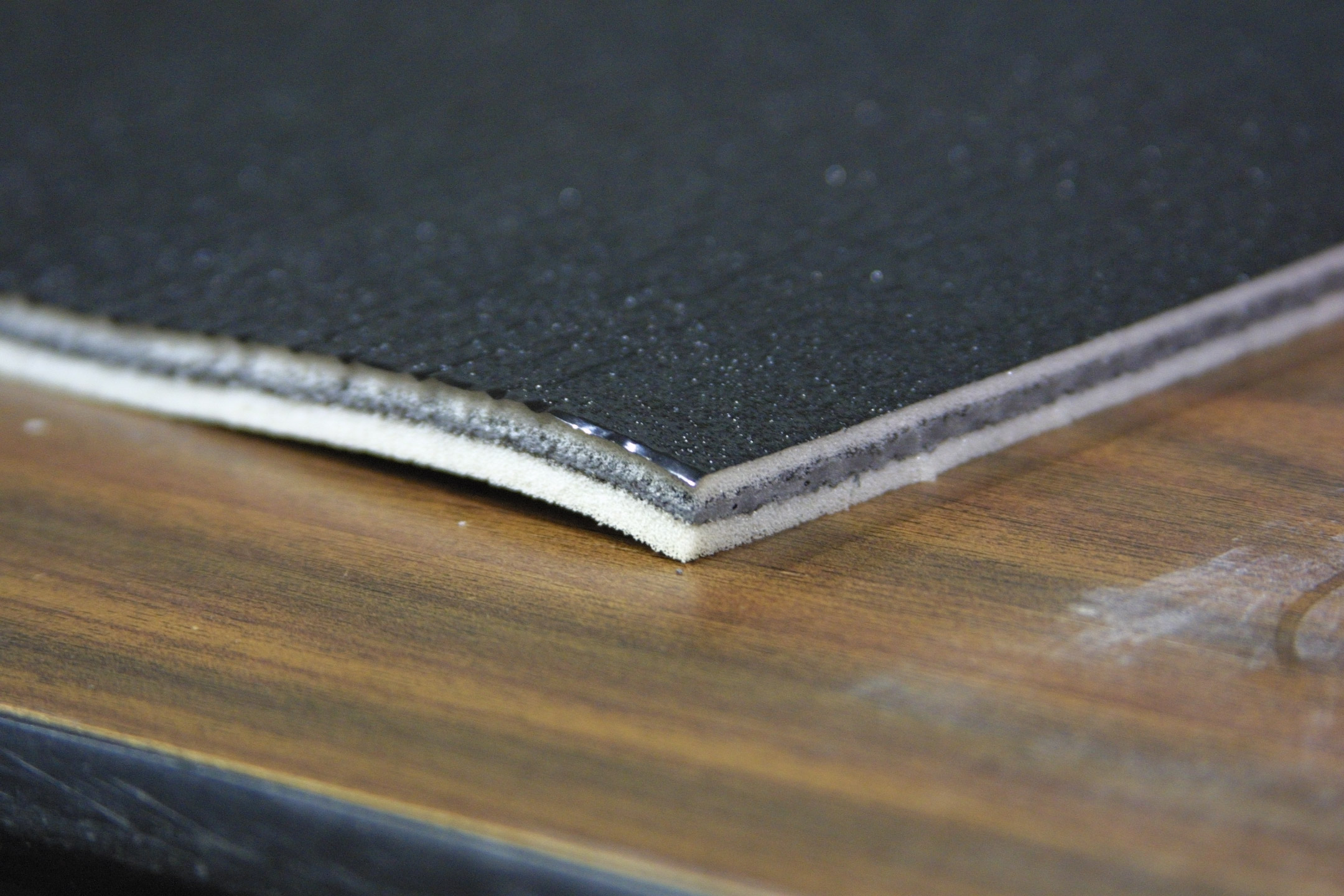 Dynapad is a 0.375-inch thick, four-layer composite barrier. It is designed to provide even better thermal insulation than Dynaliner, with the added benefit of reducing low-frequency noise. With these attributes, Dynapad is primarily used on floors of vehicles with exhaust system heat bleed and excessive noise. This is a great product if you run headers and an aftermarket exhaust system, especially if the exhaust is tucked nice and close to the underside of the car.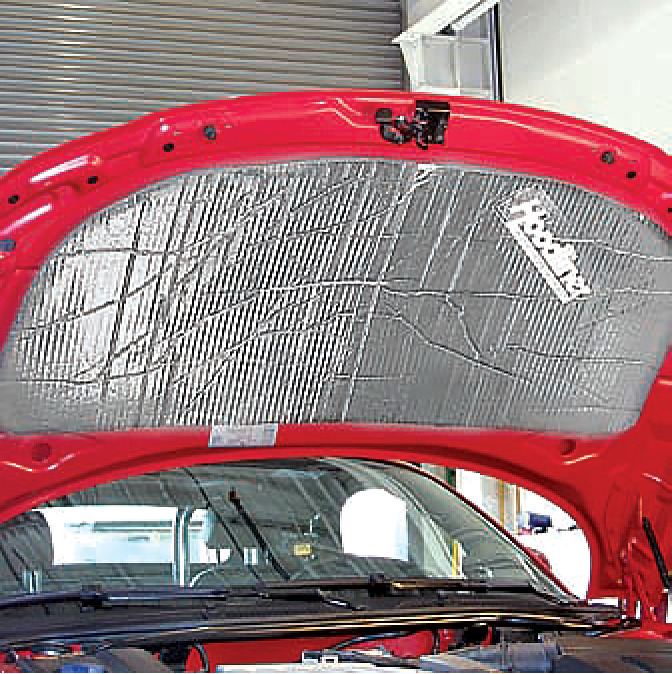 Hoodliner is exactly what the name implies. A special "sound soaker" foam core absorbs engine noise and heat, while a one-millimeter-thick reinforced aluminized skin creates a barrier to reflect up to 97 percent of radiant heat to protect the hood paint finish. It also looks very cool when you open the hood to show off your motor. I use the Hoodliner material as a heat insulator under my motorcycle's plastic side covers and beneath the fuel tank to keep me cooler when riding in slow traffic – it really works! Like most of the other Dynamat products, the Hoodliner comes as a single roll measuring 32 x 54 inches, approximately 12 square feet.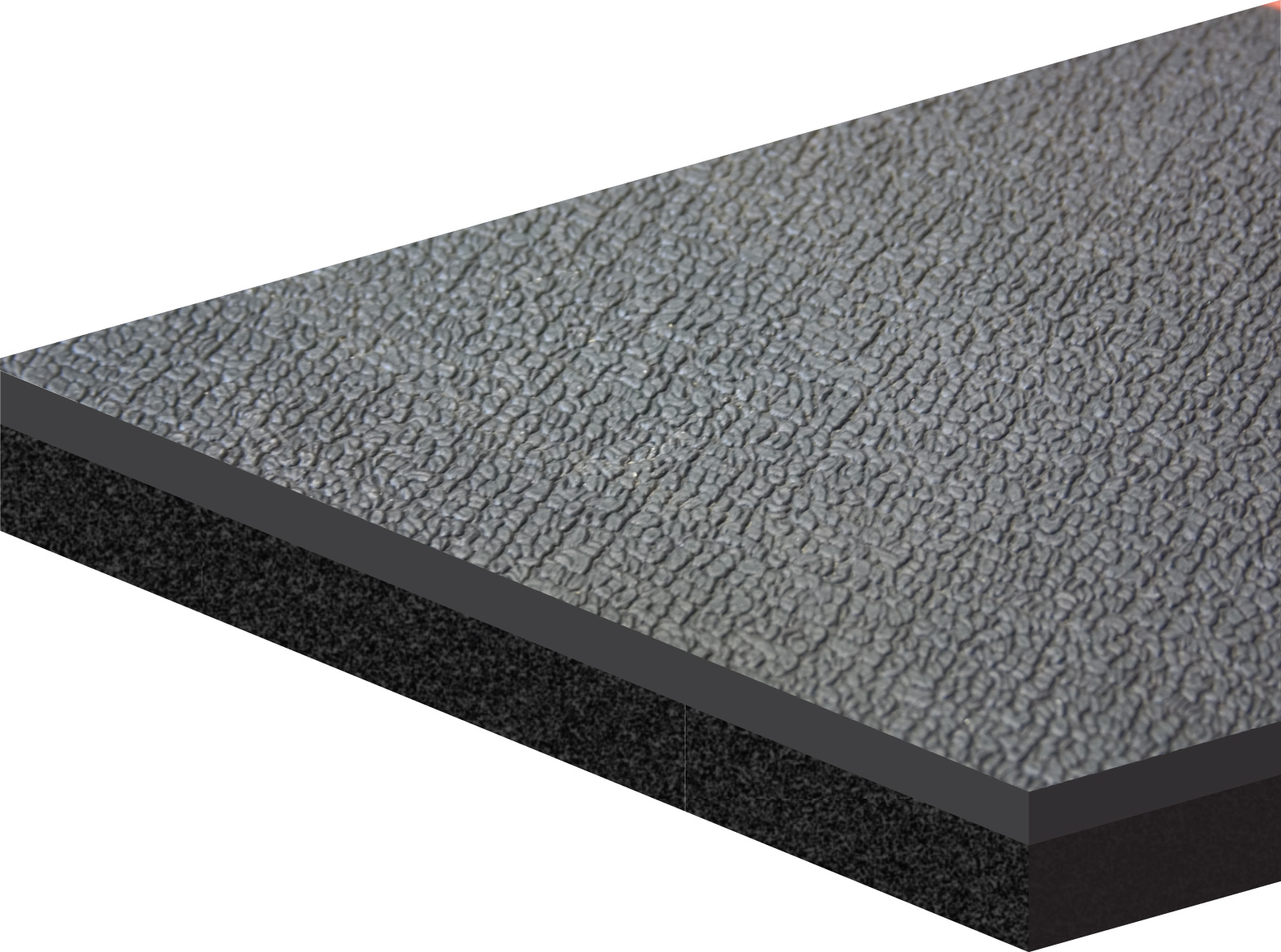 Dynadeck is a special carpet replacement product that simply sits on top of the floor. It is a non-adhesive product made with a high-quality, 0.375-inch thick waterproof liner over 0.25-inch high efficiency thermo-acoustic foam. It's a fairly heavy material that will go a long way to reduce noise and heat transfer and it feels good underfoot. The top surface is finished in an embossed design that resembles deep twist carpet. This stuff is the bees knees for any application where carpeting isn't an option, for instance in a Jeep you like to clean out with a hose or similar applications. It's also great in street rods and open cockpit cars. The Dynadeck material is sold in 54-inch wide rolls of various lengths from three to 12 feet.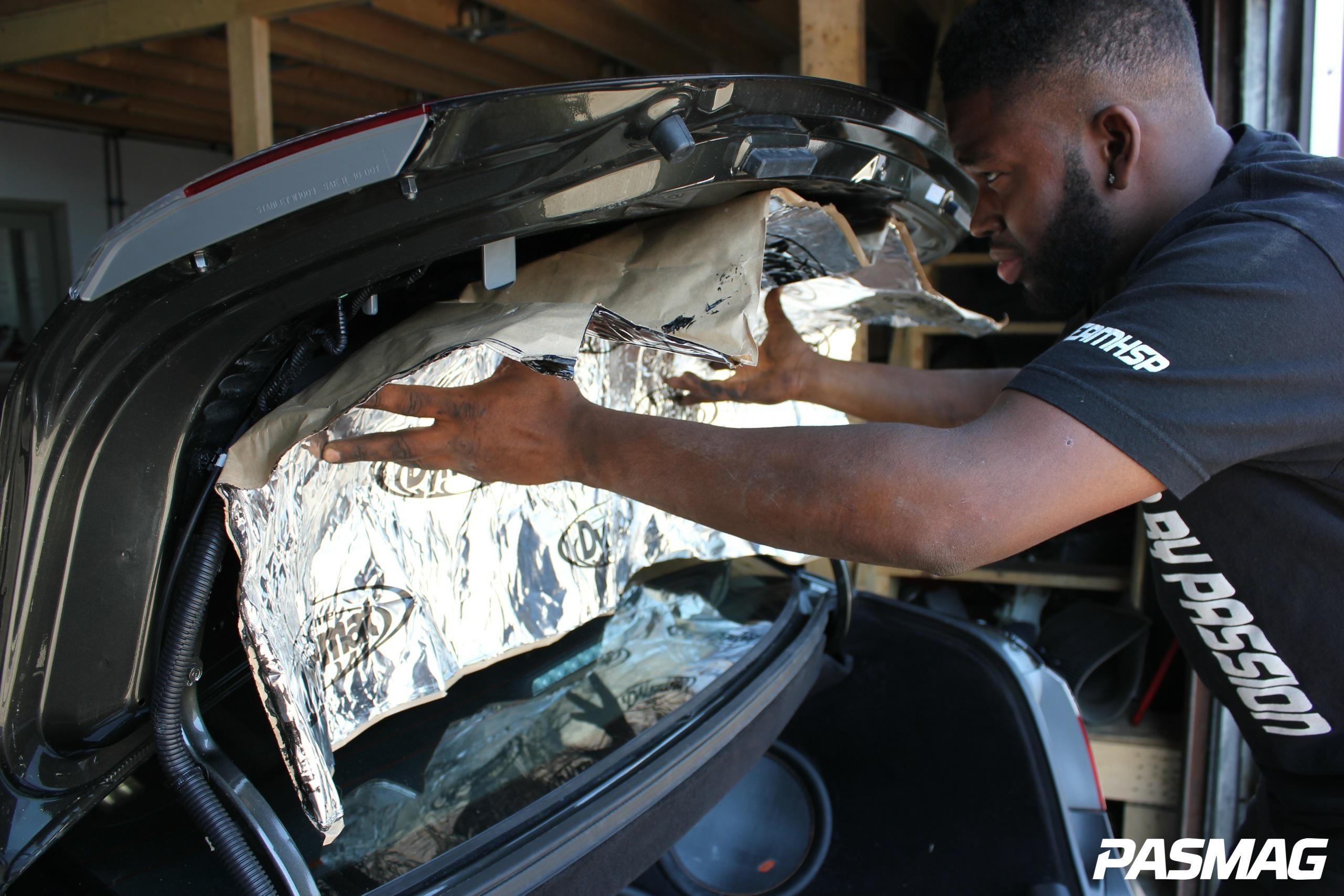 So there you have it, a complete rundown on the automotive based products that Dynamic Control provides to make our cars quieter, better sounding and more comfortable. As a longtime user of the Dynamat product, I can tell you the difference it makes is dramatic. They even make an extensive lineup of damping products for you home and computer, which we didn't talk about, but are equally impressive.
But remember, if your car interior is 6 dB quieter, that's like getting 6 dB more dynamic range and an amplifier power increase!