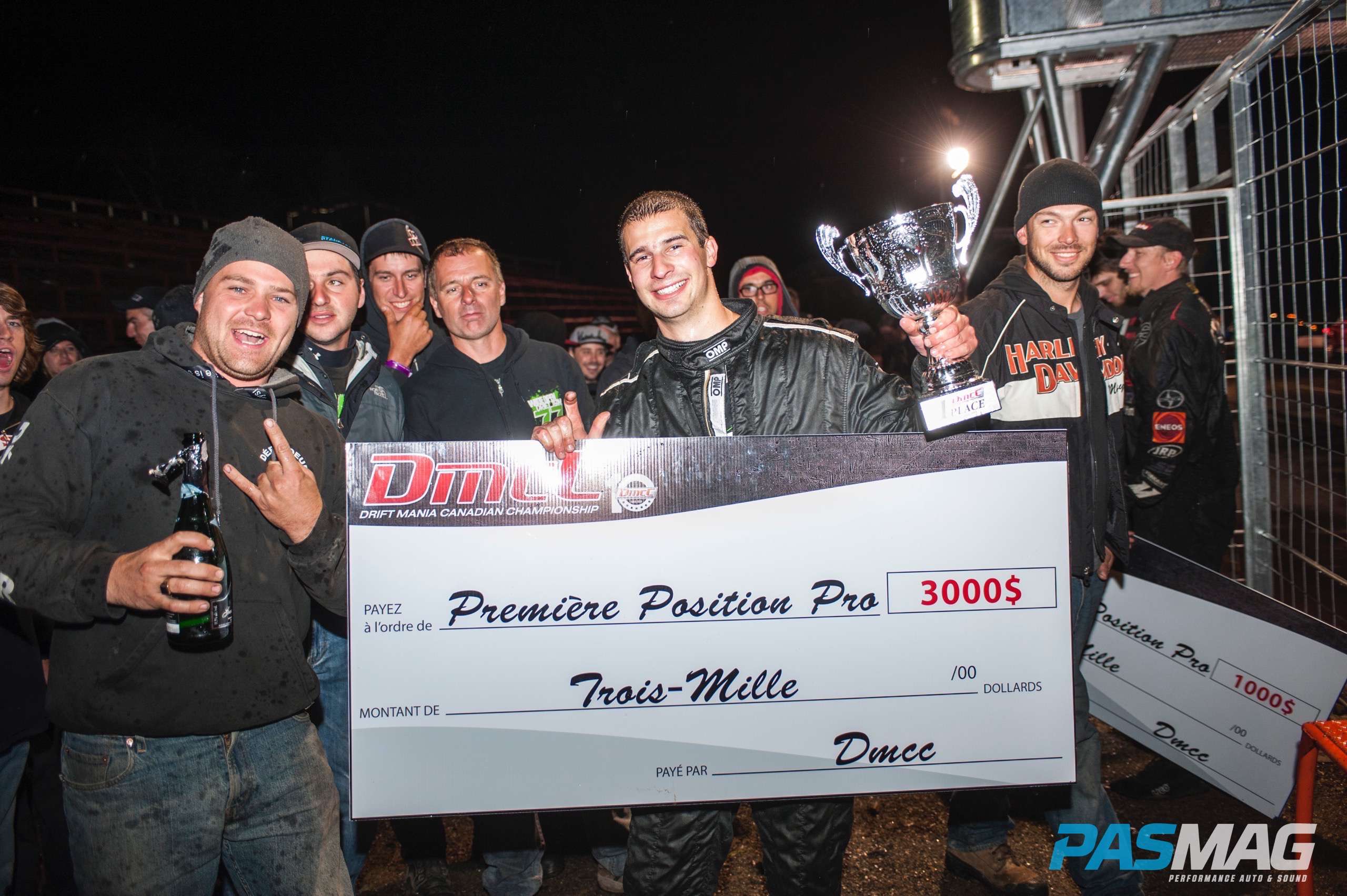 Written by Jeremy Alan Glover / Photos by Jeremy Alan Glover
This year the race for the overall championship was not only one of the most exciting ones yet but was also the closest championship battle the series has ever seen. At the last round of the season Jeff Laflamme was crowned the 2014 DMCC championship, but his win was not an easy one.
Jeff has always been a threat in the DMCC series. During the 2013 season he changed his car's chassis from a V8 S13 to a V8 Lexus IS300. It took pretty much the entire season to get the car dialled in, but during last year's final round Jeff's teams seemed to have the car running great. Even with the struggles of the new car Jeff still managed to finish 3rd in the 2013 championship. Going into the new season now with a properly set up car, it was looking good for Jeff.
First round of the DMCC did not go too well with raining conditions, Jeff just missed out on the podium. For the second round Jeff did not even compete since he started having issues with his engine at RD1. With the Formula D qualifier coming up Jeff didn't want to risk blowing his car up. RD3 went pretty well for Jeff. He qualified Top 10 and ended up finishing in the 4th spot.
RD4 and RD5 went extremely well as Jeff finished on the top of the podium for both rounds. These two wins really helped him close the gap on Jonathan Guitard who was leading the championship points.
Going into the final round of the season, it was going to be very tight to see who will walk away with the championship. Jonathan Guitard was taken out during his top 16 battle, so now it was all on Jeff. He would have to win the event to take the lead in points but that didn't happen. Jeff finished second which brought up a new problem. With him finishing in second place he now tied Jonathan in points, something that has never happened in DMCC 's history. The DMCC officials had to go over every event and recalculate everything. It ended up coming down to the total amount of podiums that gave Jeff the overall win.
It goes to show that being consistent can go a long way when you're after the championship. It was cool to see Jeff get the championship and will now be the one to beat going into the 2015 season.