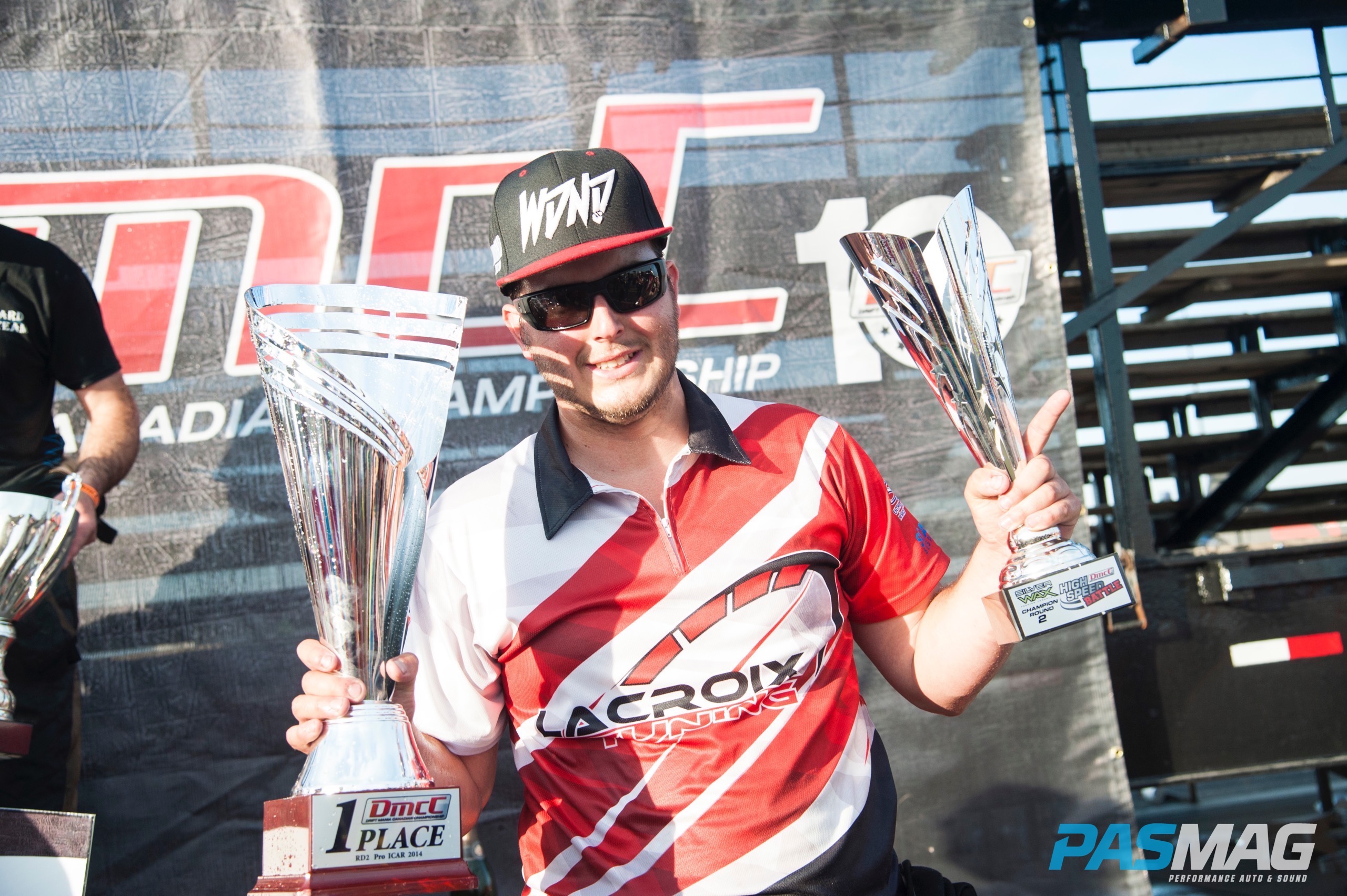 Written by Jeremy Alan Glover | Photos by Jeremy Alan Glover
Unlike the battle for the 2014 DMCC Championship, the battle for the 2014 DMCC Rookie of the year was a little bit less eventful. Jonathan Guitard dominated the ROTY race and after only 3 rounds he had the title locked up. We sat down with Jonathan Guitard to ask him a few question about this past season and plans for the next. Here is what he had to say.

How was your first full DMCC season as a Pro?
For my first pro season it went very well. My team and I learned a lot especially since this was only our 2nd season competing.

Who was your toughest competitor?
I don't really have any biggest rivals. I enjoy battling it out with the best like with my good friend Francis Tasse who was champion last season. Another driver that I enjoy competing against is Jeff Laflamme. He is super consistent and has a different driving style than I do so it makes him hard to beat.
| | |
| --- | --- |
| | |
What were the highlights of the season?
I had a bunch of great moments this season. My first podium of the season was my 2nd place podium at the Formula D qualifying event at Autodrome St Eustache. After that I won the two next DMCC rounds which was very rewarding for our team.

Any new sponsors for the next season?
We are currently working on getting a some new sponsors for the upcoming season. However most of our main sponsors from last season will be returning also.

Tell us about your car?
In 2014 I drove the Lacroix Tuning SC400 and was the only driver to be using this chassis in DMCC. The car has a 850hp single turbo 2JZGTE. Despite it being a heavy car it was one of the quickest cars on the grid. With the added angle kit, more power and a dog box tranny it really made an improvement for the 2014 season.
| | |
| --- | --- |
| | |
Are you going to be changing cars for next season or sticking with the same one?
For the next season we will be keeping the same car and I also think we can squeeze out a lot more form it to make it even more competitive. It also has only been two years since APS Performance built me the car and I still really enjoy driving it. BUT my crew chief and I have been talking about going to a more recent chassis at some point in the future.

If you are sticking with the same car are you changing anything in the set up?
During the offseason we will be making all the necessary changes to make the car more competitive from, making the engine more responsive to adding more grip and a few other odds and ends.
| | |
| --- | --- |
| | |
What were your best results this year?
My best results were 2 first place podiums as well as a 2nd place during the FD Qualifying event. I also tried to improve my qualifying which paid off with several top 5 qualifying spots.

What were some of the troubles you encountered this year?
Only issues we had this season was a injector problem during the FD Canada event which bummed me out since I was not able to compete in the Top 16 against Saito. The only other issue was when we had a transmission failure at the last round of DMCC but my team was able to get it fixed for me to be able to continue.
| | |
| --- | --- |
| | |
Was it hard to adapt to the pro ranks?
I did not have any issues adapting with the pro drivers. I anticipated that they were going to be fast so I took that into consideration when setting up the car as well as hooking up with Falken Tire, which helped out immensely. I love driving with the best in the series as I learn something every run.

People you would like to thank?
I would like to especially thank my team who I would not have been able to do as good as I did this season without them:
Frederic Marineau, Michael Clairoux, Patrick Santella, Dominic Derosiers, Francis Doyon.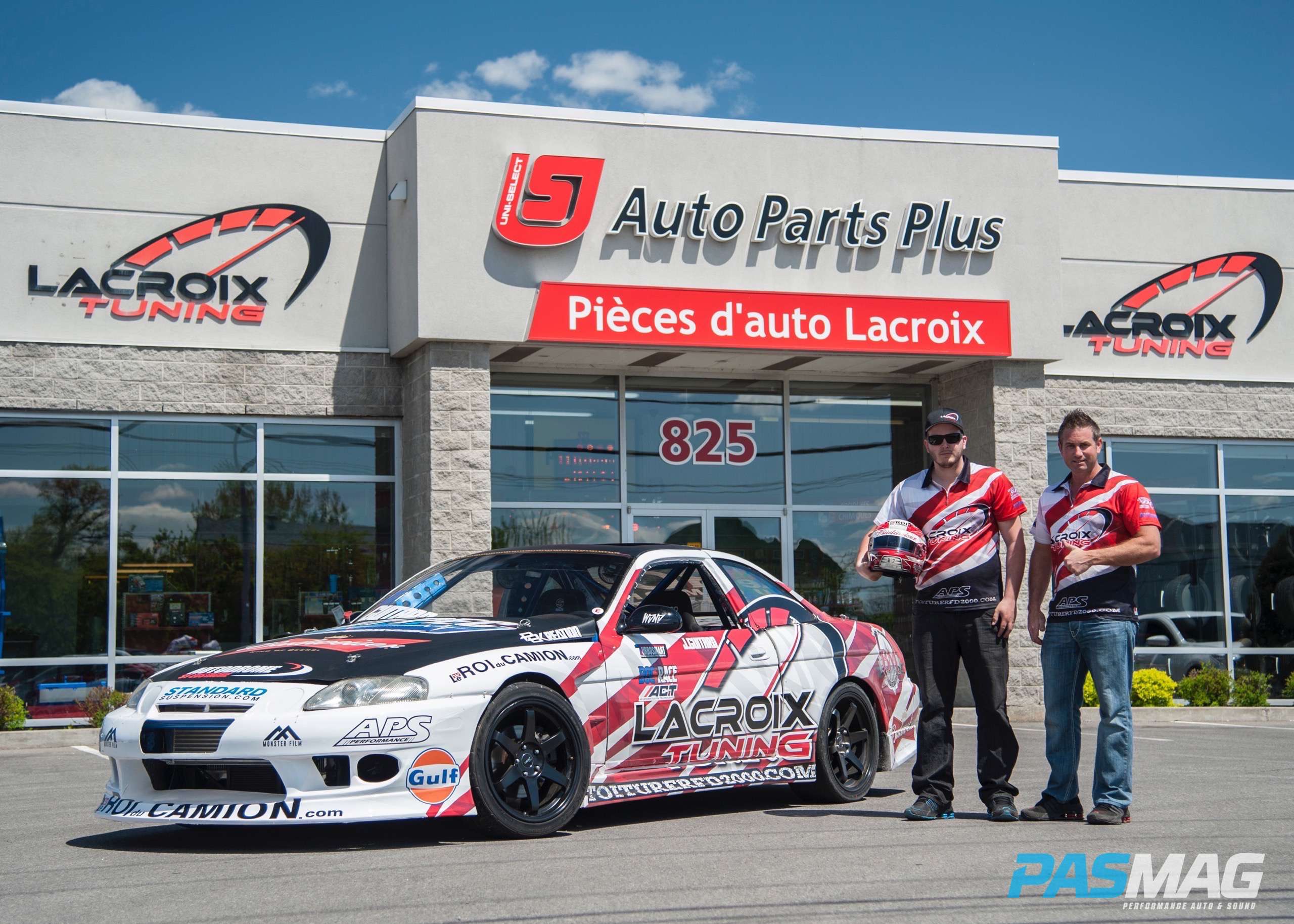 I would also like to thanks my sponsors who supported me and gave me advice throughout the year:
Lacroix Tuning, Falken Tire, Budweiser, Vi-Pec, Precision EFI, ToitureRFD2000, APS Performance, ACT Clutch, TurboSmart, Doc Race, Autodrome St Eustache, Le Roi Du Camion, Gulf Oil, Panta Racefuel, PBKreation, Les Entreprises SDI, WDND Infographie, Silly, Standard Suspension, Resto Bar le BM, and GotBoost.