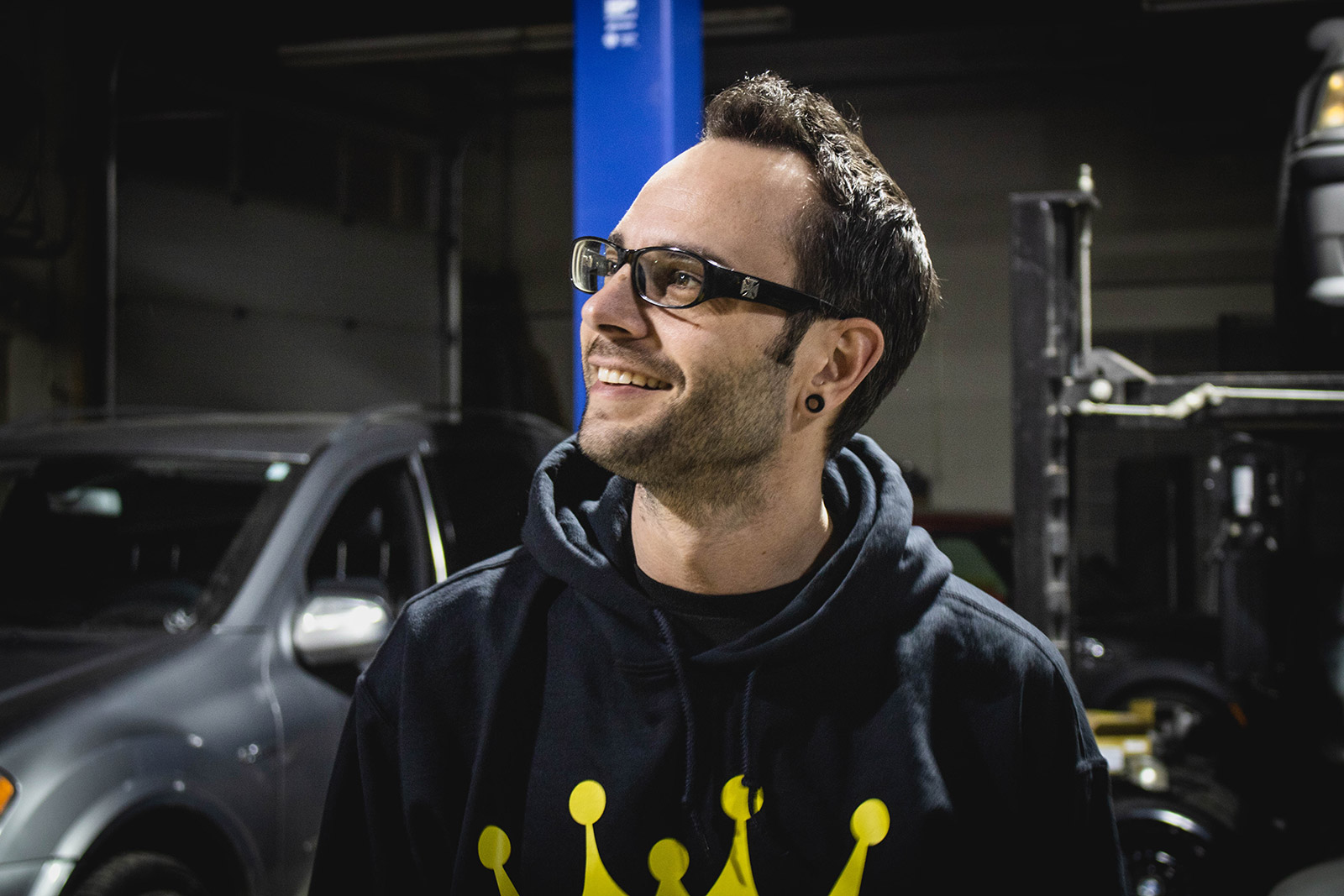 (Photo: Mike Beaumont)
PASMAG: Why did you choose this vehicle / platform?
Mike Beaumont: Although I like the newer Skylines, my dream had always been to own the first generation Nissan Skyline - not to be confused with the earlier model "Prince Skyline". Call me a sucker for punishment, but I knew that the Hakosuka was pricey and that parts were hard to come by; that didn't stop me from pursuing my dream. I puttered around the internet for a few years looking for a clean C10 chassis Skyline, but, in early 2014, I started seriously searching. After finding a few that "looked good," it was quickly determined that they were not as nice as they were made out to be. I then decided to turn things over to a broker in Australia that I had used for previous purchases and had built up a level of trust with. A few months of searching, he found me a clean Hakosuka at a Flex Auto dealership in Japan. This is the car I purchased in October 2014.
What got you into building in the first place?
I have always liked working with my hands and building things, so it was a natural progression to move from smaller projects into cars. My appreciation for automobiles came from my dad, who always had great pride in ownership of his cars and always took great care of them. These aren't just tools to get you from point A to B, but rather an extension of yourself, your personality, and your passion.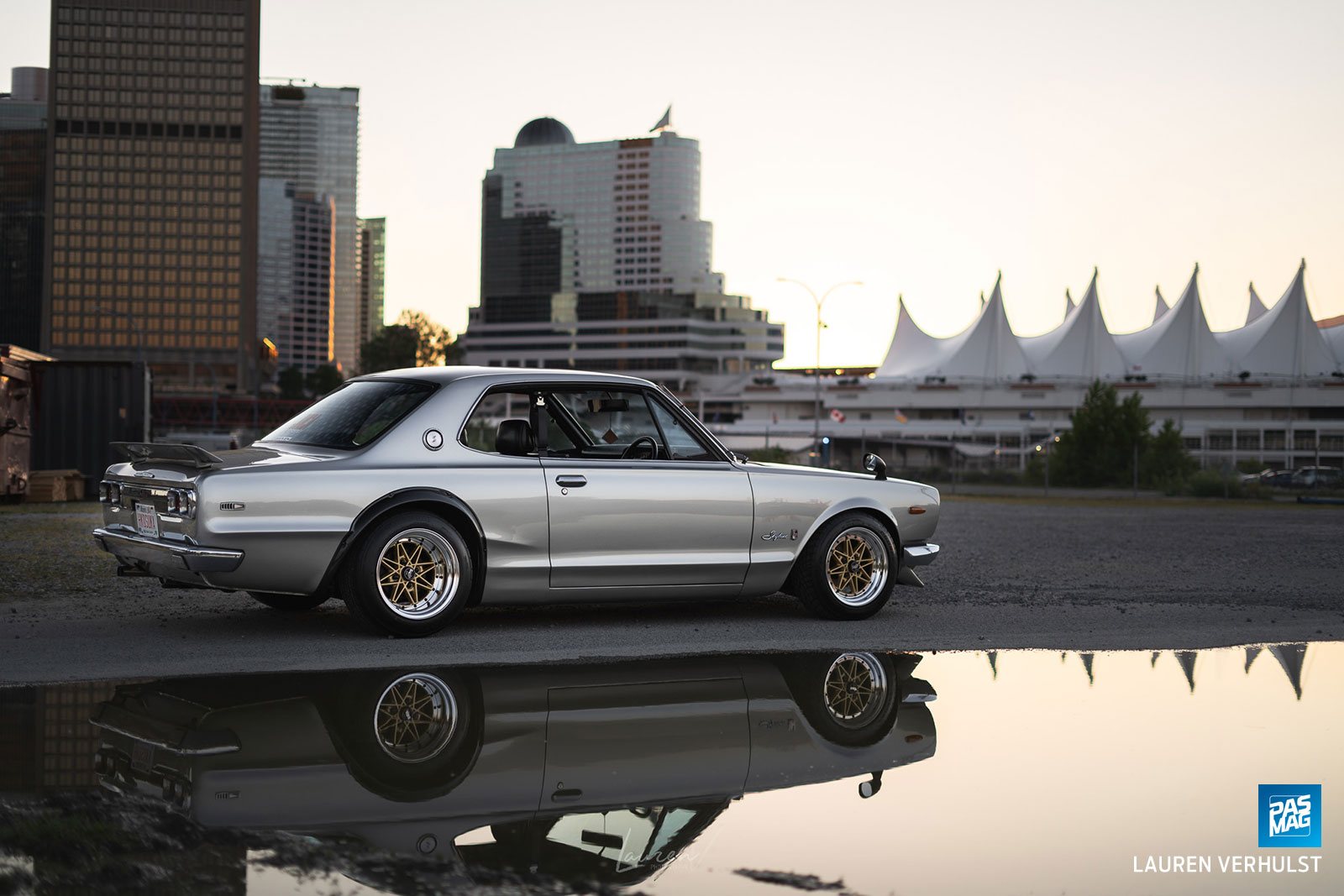 What is your favorite aspect of the build?
Aesthetically, my favorite part of the build are the coilovers and the Work Equip 03 wheels. I feel that the ride height and wheels simply make the car look as it should. Overall, my favorite aspect was building the L28 SOHC engine myself, which now delivers much more horsepower and torque than the original L20. The L28 from a 280Z was completely stripped down and rebuilt as a new heart for the Hakosuka.
What influences or inspiration helped you over the course of your build?
I have always loved the first generation Skyline, with its clean and classic body lines. When I purchased it, this GTX was partially modified as a GTR clone, as most of the non-GTRs are in Japan. This included the front and rear spoilers, modified rear fenders, and fender flares. My inspiration is to build this car as a "GT改" (GT-Kai), which means "GT modified". This incorporates the styling of the GTR, but keeps the roots of the GTX.
Is there anything personally or about the build (experiences, etc.) that you would like readers to know?
The first generation Nissan Skyline C10 series was produced from 1968 to 1972, with the 2000GTX coupe offered only for one year, from September 1971 to September 1972. There have been so many hours put into this build; so many late nights. Like most builds, they never go as planned, and for all the times I wanted to give up, I'm glad that I didn't. I know every nut and bolt on this car, and although I have had some help with the car - for example, paint correction and detailing by Presidential Auto Detailing - I am proud to say that I built this car myself.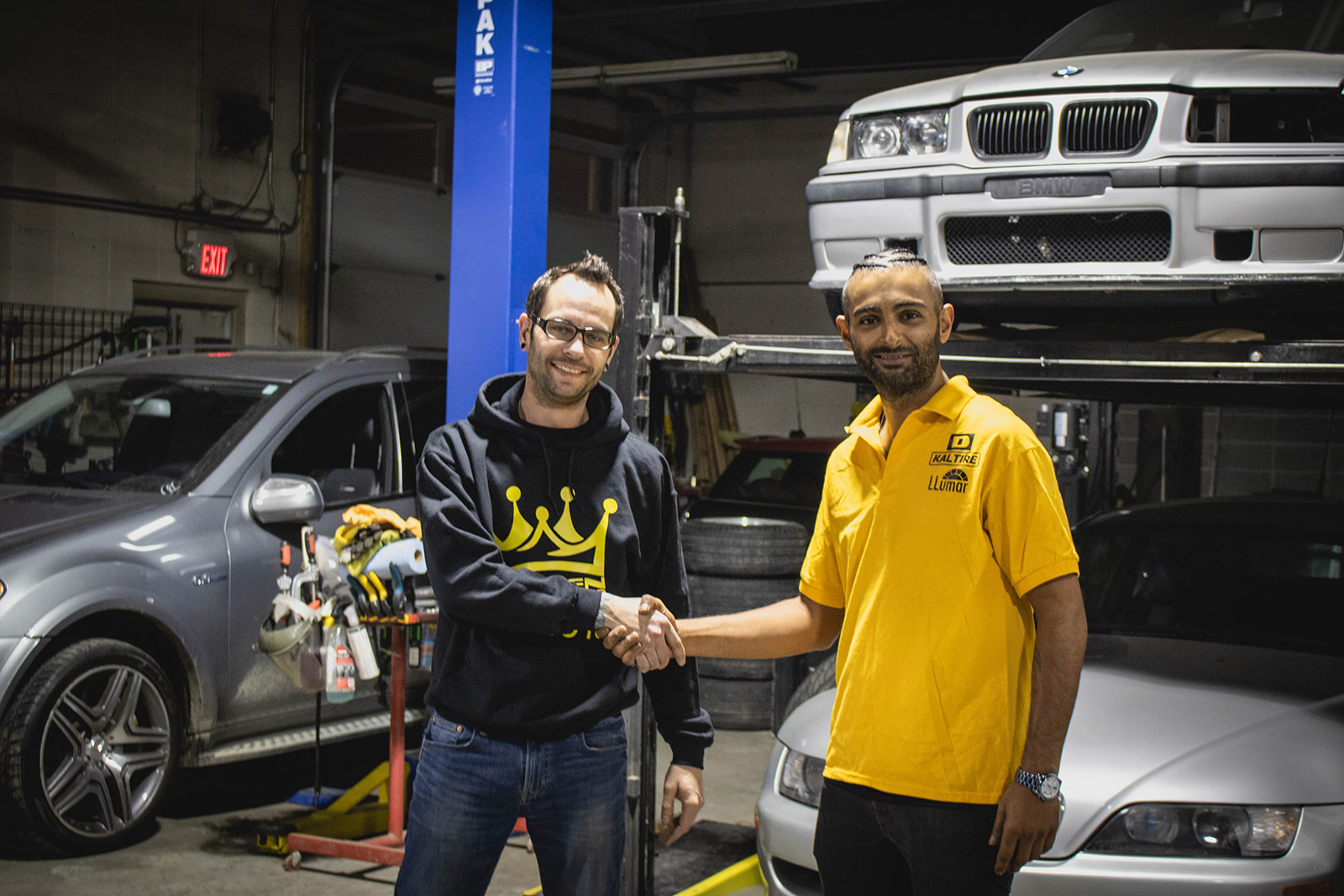 (Photo: Mike Beaumont, Rajan Sandhu)
ESSENTIALS
Vehicle: 1972 Nissan Skyline 2000GTX
Owner: Mike Beaumont
Location: Edmonton, AB
Engine: Nissan L28 2.8L I-6
Horsepower: 240 hp
Club Affiliation: For Honour
Facebook: mike.beaumont.31
Instagram: @hako.sukairain
Photography: Lauren Verhulst (@laurenfrotch)
ENGINE
Nissan flat top pistons
Crane Stage 2 camshaft
ARP head studs
Port-matched head
Weber 45 DCOE carbs (3)
Mikuni velocity stacks
Powder coated gold valve cover
Custom aluminum cooling plate
Polished timing cover
Kameari (strengthened gaskets, metal head gasket, intake manifold, low-temp thermostat, radiator cap)
Moroso (air/oil separator, coolant overflow tank)
Aluminum radiator
Maradyn low-profile electric fan
Watanabe Racing oil filler cap
TiBurnt titanium hardware
FAB5 Industries aluminum oil pan
Rubber Soul oil strainer pick-up tube
U-Shin fuel pump
Scorcher re-curved electronic distributor
MSD (Blaster2 coil, tach adapter)
Ultra 8-mm spark plug wires
NGK BP6ES spark plugs
EXHAUST
Kameari aluminum exhaust heat shield
Fujitsubo (Super EX stainless steel header, Giken stainless steel exhaust)
DRIVETRAIN
Datsun 280ZX 5-speed transmission
OS Giken Super Single clutch kit
CHASSIS / SUSPENSION
Techno Toy Tuning (coilovers (f), tension control rods, roll center adjusters)
Rubber Soul coilovers (r)
GAB short-stroke adjustable shocks
Cusco (strut tower brace, camber plates, pillow ball mounts)
WHEELS / TIRES / BRAKES
Work Equip 03 wheels -15x8 +22 (f), 15x10 -28 (r)
Toyo Proxes R1R tires - 195/55 R15 (f)
Toyo Proxes RA1 tires - 225/50 R15 (r)
CQuartz ceramic-coated wheels
EXTERIOR
Bosch headlights
LED (turn signals, brake lights)
Nissan (2000GTR spoilers (f/r), 2000GTR red GT badges, OEM blue glass)
Garage Ishizaka flared metal fenders (f)
Modified fenders (r)
CarbonSignal carbon fiber wheel arches (r)
M-Speed carbon fiber rear center garnish
09Racing dry carbon fender mirrors
Xpel protective film
CQuartz ceramic coating
INTERIOR
Nissan (Compe steering wheel, Prince horn pad)
09Racing carbon fiber rear-view mirror
LED dash lights
Autometer gauges (voltage, oil pressure, coolant temperature)
Custom carbon fiber (gauge console, console trim)
Aluminum passenger foot plate
Takata OEM seat belts
MOBILE ELECTRONICS
JVC KD-X310BT head unit
Kenwood KSC-Z770 component speakers