A decorated builder's most ambitious project to date.
Some enthusiasts don't find their way onto the automotive scene until their young adolescent lives, inspired by movies, television, and video games. Other enthusiasts, like Chris Church for example, grew up in the garage and never left it. From the age of just 10 years old, Church was his uncle's little helper, gaining a healthy addiction to cars and trucks from a young age. By the time he turned 16, he was working at a local service station, and started building Volkswagen engines and lowering old VW Bugs on his spare time.
Fast forward to the modern day, and Church has been heavily involved in the car scene for nearly 40 years. Over the years, he found himself specializing in custom car audio, design, fabrication, and upholstery - talents which would come in handy over the course of his build career. Previous works of Church's art include an LS3-swapped 1964 Chevy C10 on air suspension, a 1952 Ford F1 on air, a 1968 Ford Mustang Fastback which once belonged to his uncle, a 1941 Willys military Jeep, a 2011 Audi S4, and a 2016 Audi S5. Needless to say, the man is a qualified builder multiple times over.
When his wife was looking for a new vehicle, Church knew the sky was the limit as far as he was concerned - he was ready to build whatever she wanted. With her favorite classic body style picked out, Church managed to secure the 1940 Ford Pickup you see here in 2016 at a Portland swap meet for just $6,500. Knowing that his wife was also a big fan of powerful and stylish European cars, the duo's entire concept was to bring the truck up to modern comforts, handling, and power levels, all while blending European design language's sleek proportions like you might find on Audi and Porsche models throughout the years.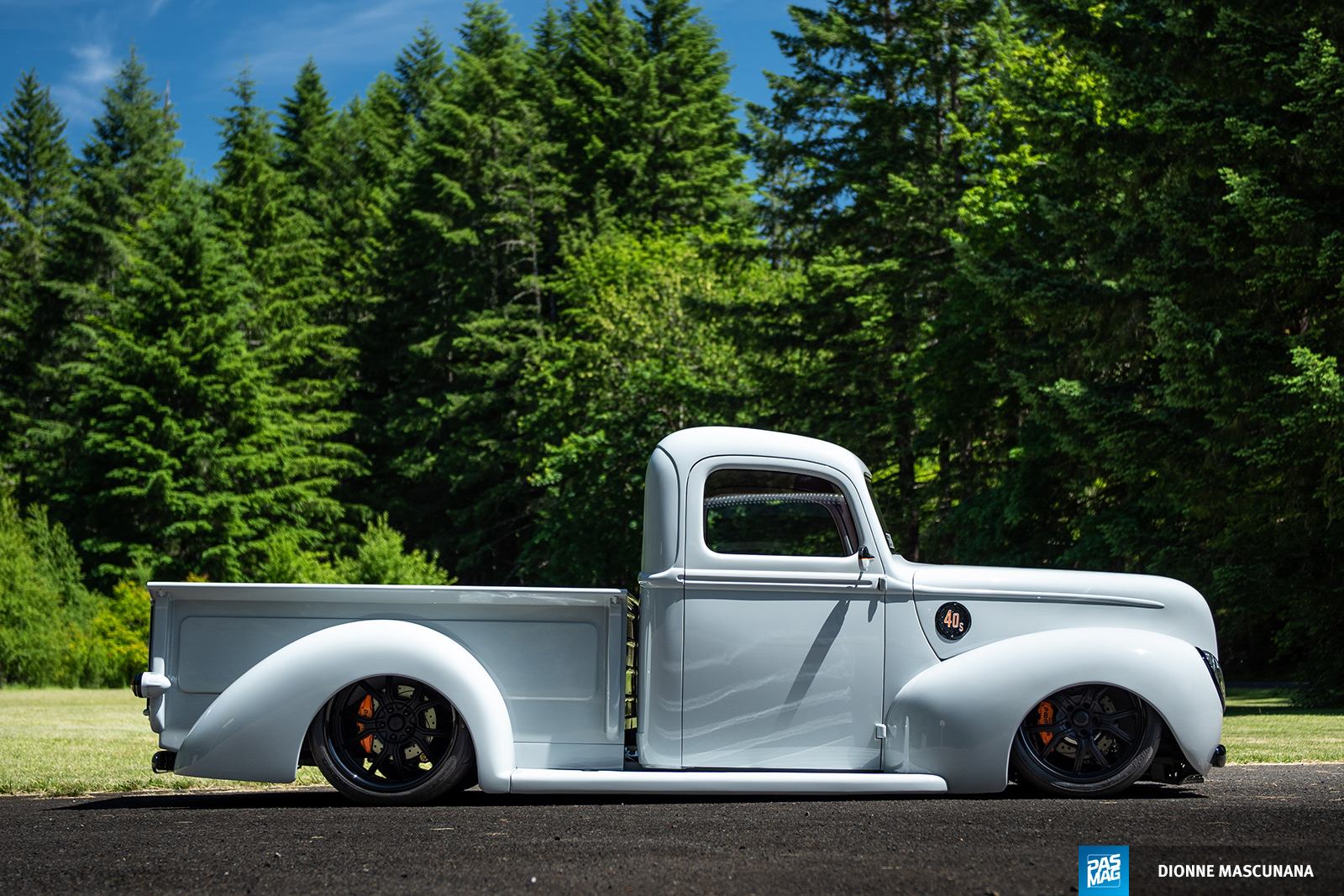 Almost immediately after starting the build, the couple set their sights on SEMA with the help of some sponsors who knew what Church was capable of. It was right around that time that the SEMA crunch hit Church, and he realized what kind of timeline he was working with. With no time to spare, he doubled down and worked tirelessly in the months leading up to the big show. "This was a complete hands-on project from the beginning," he tells us. With decades of extensive build experience, as well as some marquee sponsors on board, the stage was set for him to work his magic.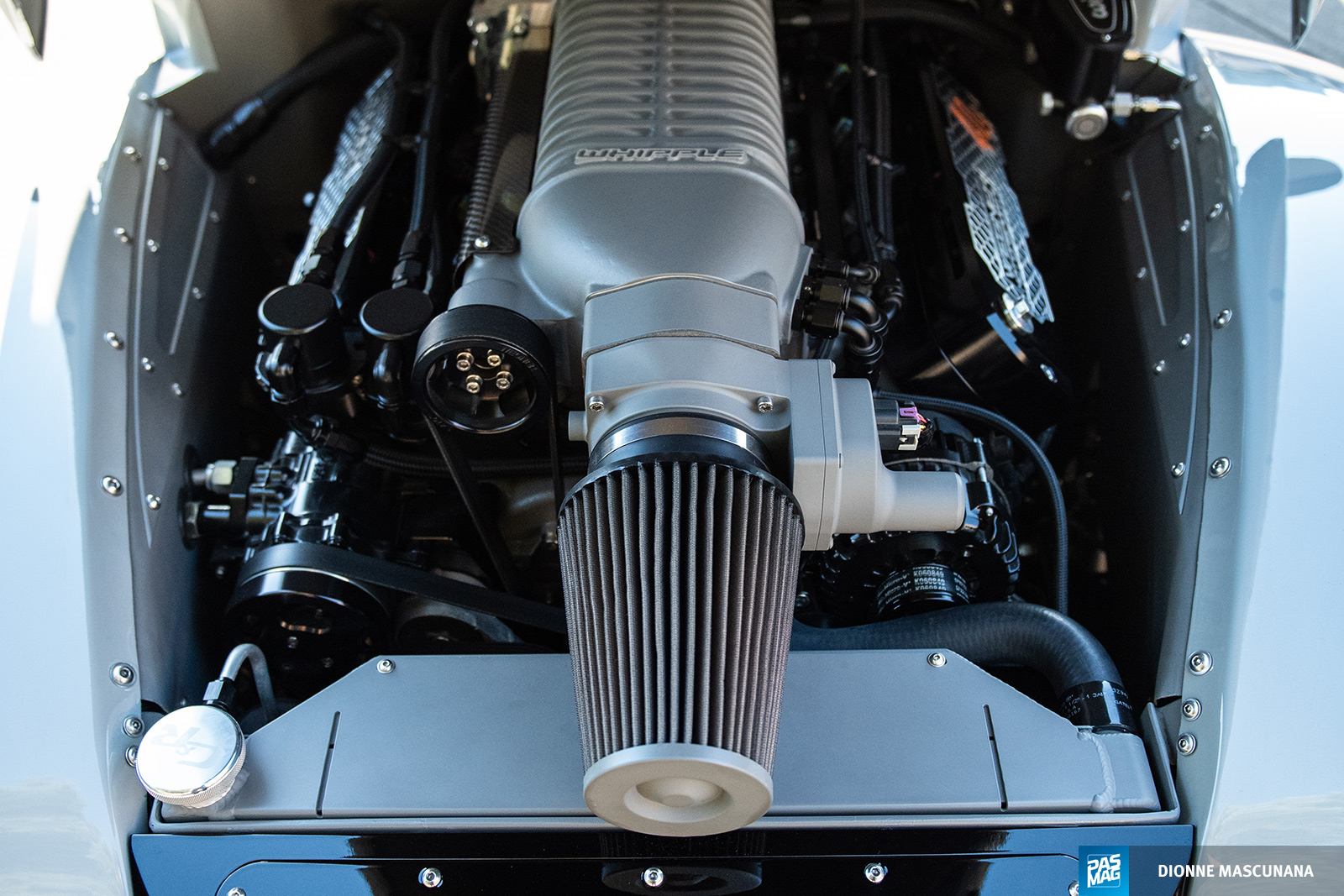 Rather than spend most of his allotted remaining build time tearing down, rebuilding, tweaking, and tuning a crate engine, Church entrusted the famed engine gurus at Wegner Motorsports with ensuring his wife's truck would pack ample power. The result was a built-to-order blueprinted LS3 build with a 2.9L Whipple supercharger. Featuring a Holley Terminator ECU, CNC ported heads, and custom cams, as well as an entire Wegner-spec front accessory drive kit, the power plant they delivered was certainly no slouch. All in, the setup makes a ground-shaking 880 horsepower at the rear wheels, and around 800 lb-ft of torque to boot.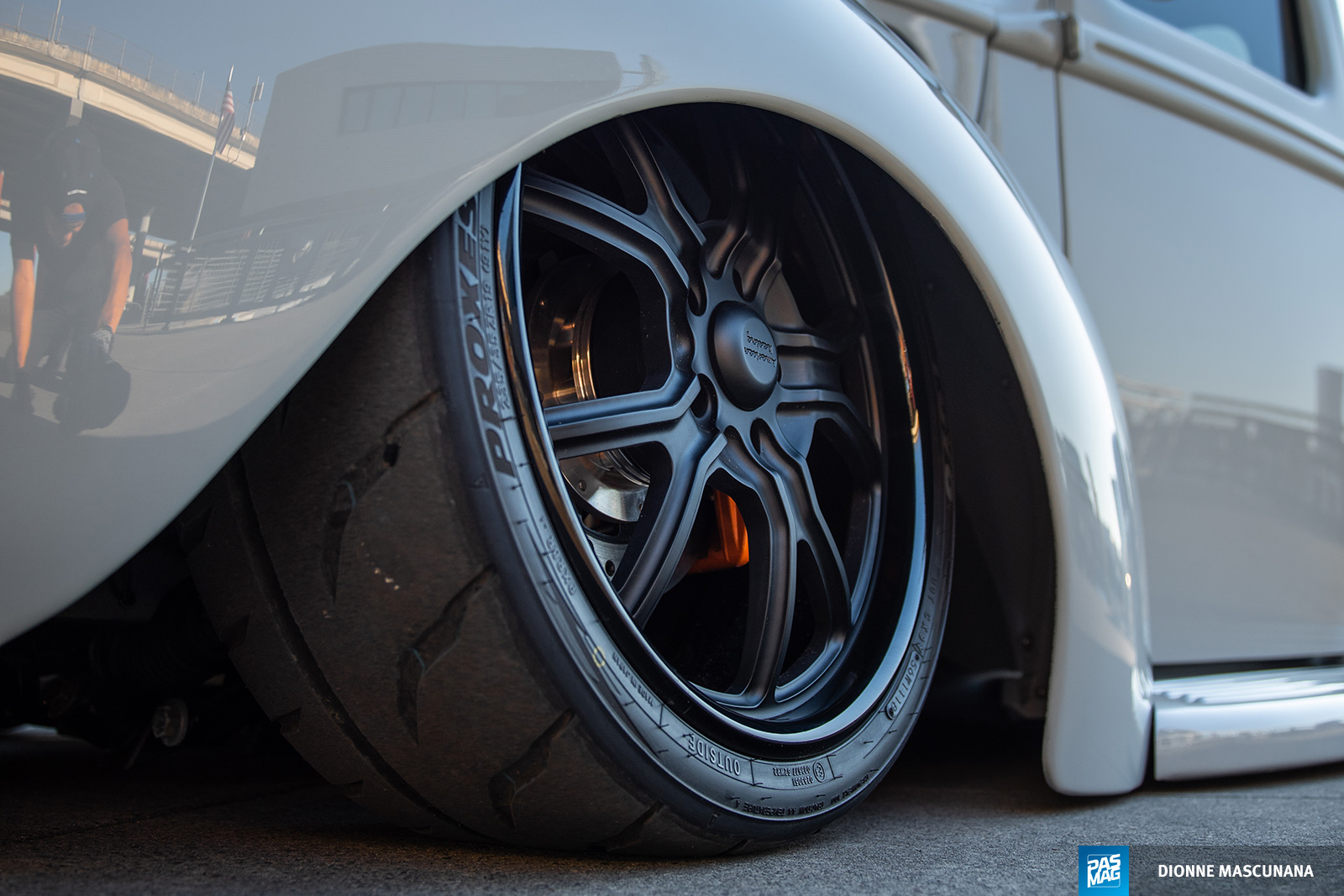 With all that power on tap, the truck's drivetrain needed some healthy bolstering to keep itself together under the power output from the Wegner Motorsports heart transplant. An A1 Transmission built 4L80E with a billet torque converter was the first addition to the drivetrain, and since it's rated for 1,500 horsepower, it was more than adequate. Power is sent from the 4L80E through a QA1 custom carbon fiber driveshaft before meeting the Moser-built Positrac rear differential, and once it makes it through the axles, things are just barely contained by a set of Toyo R888R tires, which measure 305mm-wide in the rear.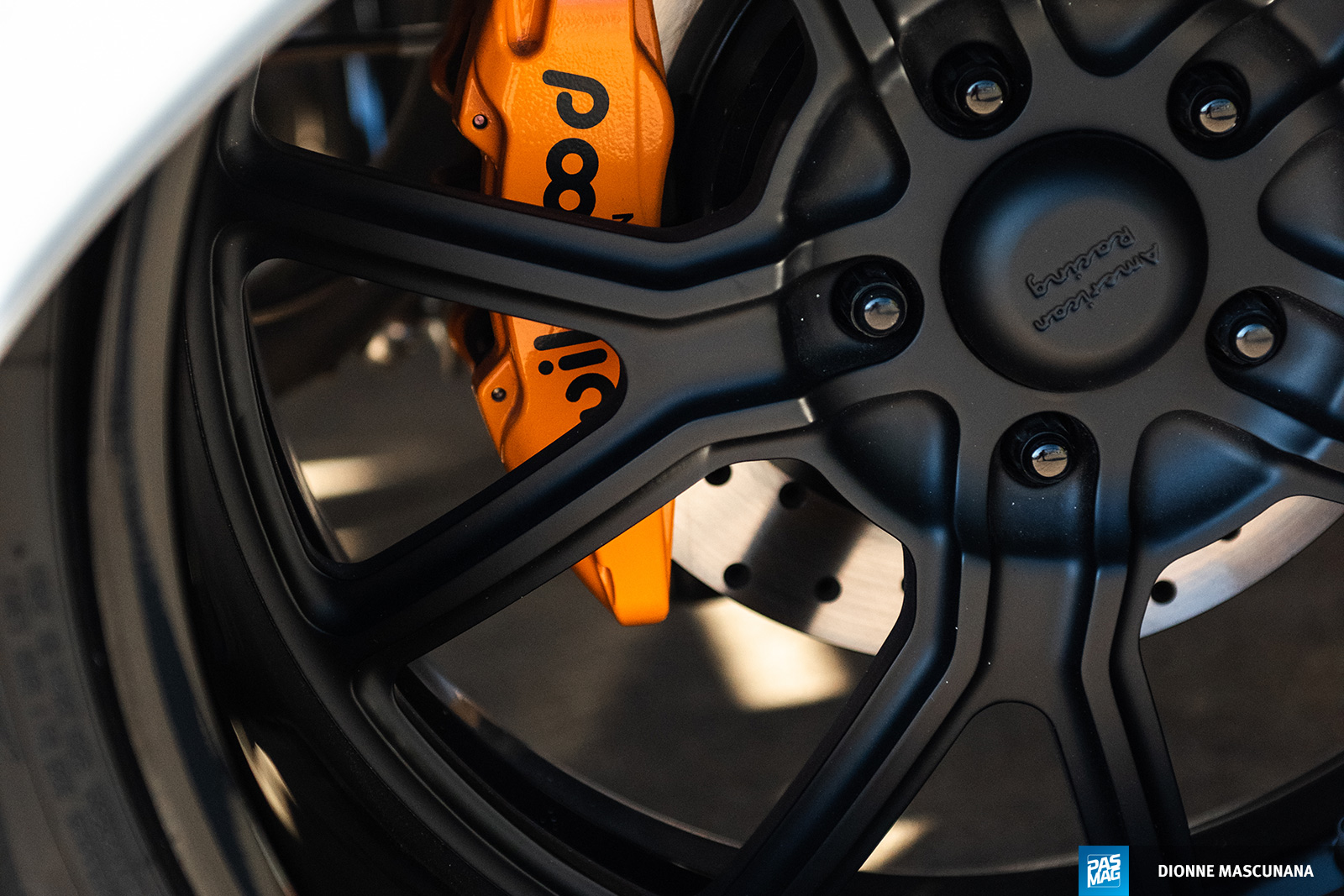 Those Toyo R888R tires, 235/30/19 up front and 305/35/20 in the rear, are wrapped around a staggered set of custom American Racing VF498 wheels, which are tucked well up under the Ford's body when aired out, thanks to a combination of air suspension components like Slam Specialties bags, VIAIR compressors, and Accuair system management. The entire system's geometry is made possible by a second-gen Mustang crossmember and four-link rear, which replaces the truck's previously outdated leaf spring rear end, giving the entire vehicle a more modern feel on the road.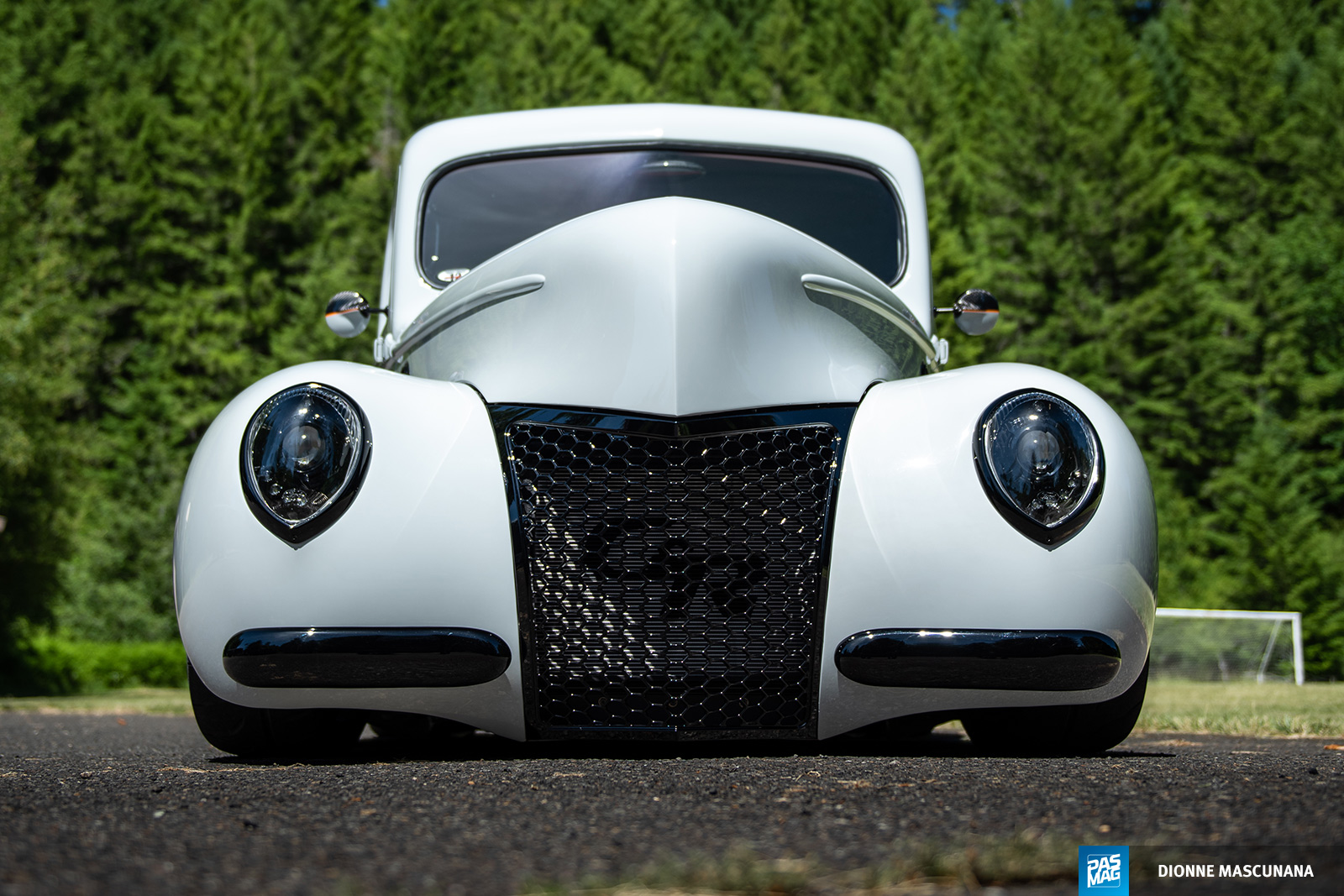 Technical engineering prowess aside, Church spent the majority of his build time on the truck's exterior and interior, ensuring his wife would be thrilled with the end result. The exterior of the 1940 Ford Pickup is already timeless, but Church's custom touches set it apart. Things like shaved handles and gutters, a custom rear window, a one-piece front window, and a specially welded and peaked hood add subtle changes that go the distance. Billet badges and custom 1939 Ford coupe headlights with Morimoto LED projectors were added for some modern flare as well, and a CNC-machined front grille adds some European-esque style - and shaves 50 pounds off the old design!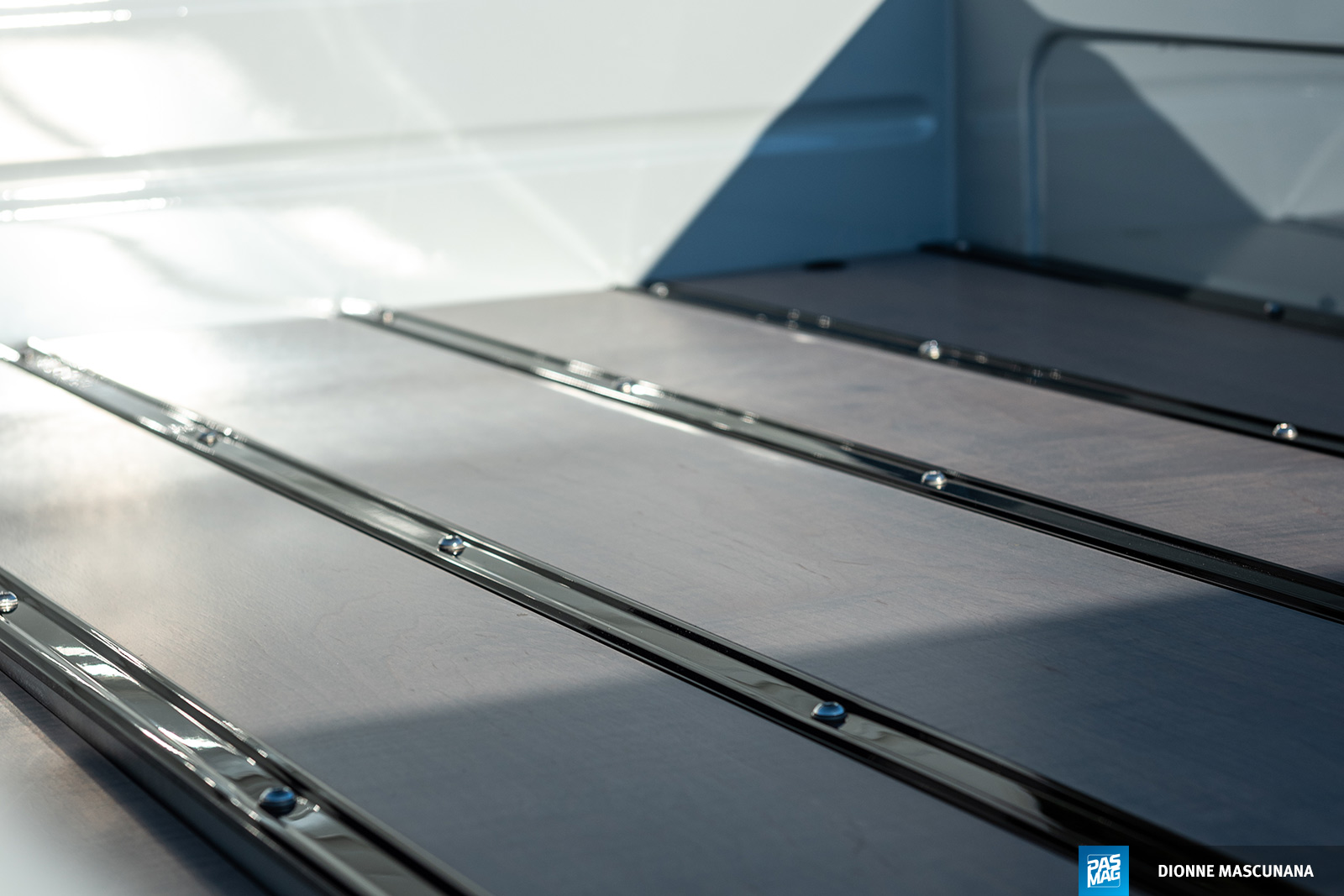 The crown jewel of the truck's exterior, other than the Porsche Sport Classic Grey paint which helped carry over the Euro style, is the custom hinged truck bed floor. The mid-section of the truck's bed is able to lift up in a similar style to that of a liftback hatch, revealing a beautifully finished plaque with all of the sponsors, the full running gear setup, two sections of wrapped exhaust, and the air suspension system. It's the attention to detail beneath the surface that sets this build apart and wins countless awards.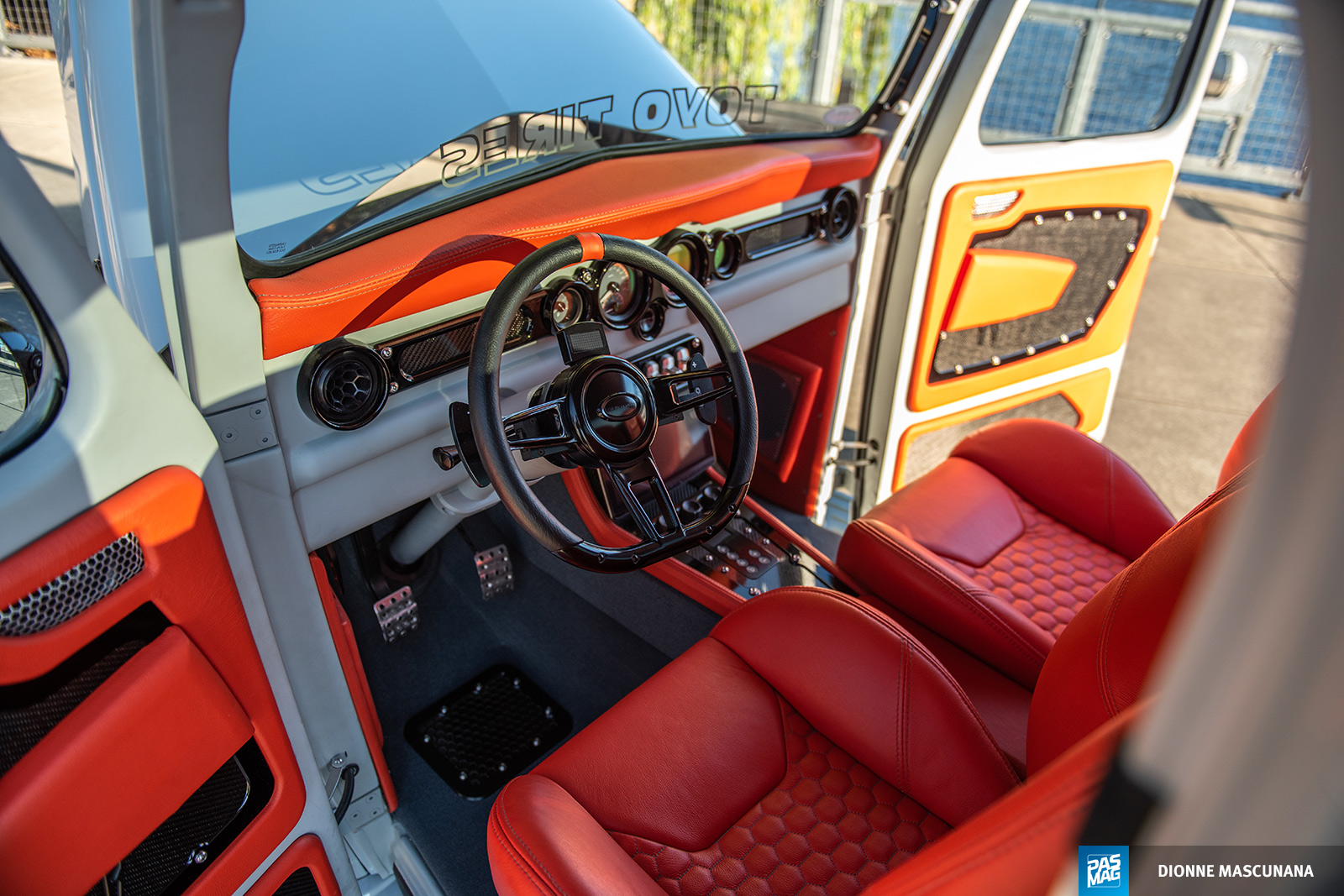 Step inside, and you're met with carbon fiber panels everywhere you look, with all of the interior's soft surfaces upholstered in Coach burnt orange leather. An alcantara headliner and roll bar wrap keep the surfaces throughout the cabin congruent with the overall theme, and a custom dash panel serves as the home for Dakota Digital gauges and switches, all beautifully integrated in an almost OEM fashion, next to an Alpine Halo9 head unit which powers the Rockford Fosgate audio system.
With the build completed just in time for SEMA, it rolled onto the floors of the central hall's lobby, much to the joy of his sponsors and wife alike. Since then, Church has been touring with the truck under the Toyo Tires banner across the United States, taking home awards at every show he attends. With tentative plans for a new wheel and tire setup, as well as thoughts about bumping power up to four-digit ranges, we're excited to see what's next for Church, though it wouldn't surprise us if he builds another show-stopper in the meantime.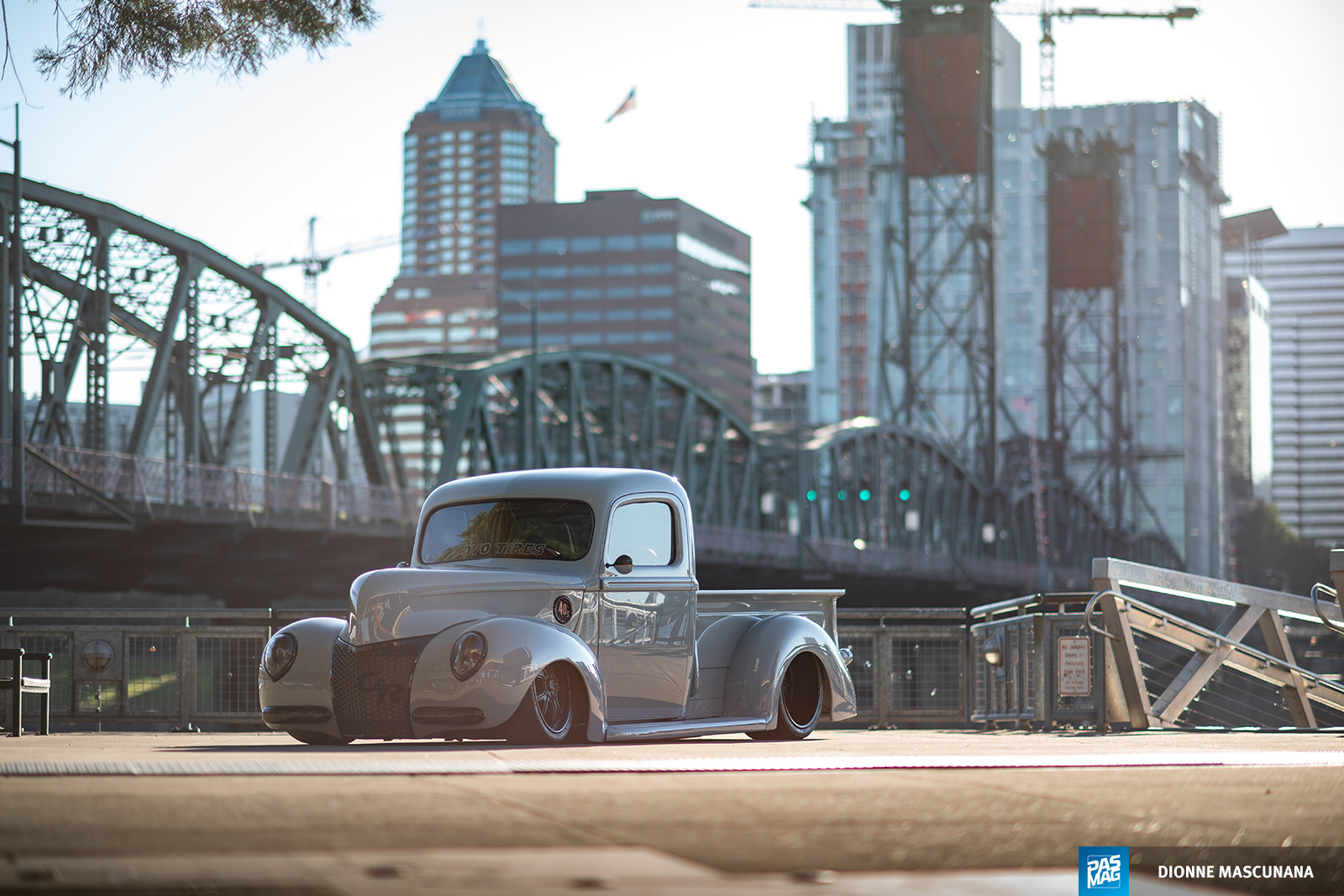 Photography by Toyo Tires (@toyotires)
---
ESSENTIALS
Owner: Chris Church
Vehicle: 1940 Ford Pickup
Location: Oregon City, OR
Engine: Chevrolet LS3 6.2L V8
Horsepower: 880 whp
Torque: 800 lb-ft
Club: Related Atmosphere
SOCIAL
Instagram: @40_shades_of_grey_
ENGINE
Wegner Motorsports (built LS3 engine swap, ported heads)
Whipple 2.9 supercharger
Holley Terminator ECU
Custom cam grind
EXHAUST
Ultimate Headers custom headers w/ 1.875-inch tubes and 3-inch collectors
3-inch custom exhaust piping
Borla XR-1 mufflers
Carbon fiber exhaust tips
Cerikote ceramic coated
DEI titanium wrapped
DRIVETRAIN
A1 Transmission built 4L80E
Billet torque converter
QA1 custom carbon fiber driveshaft
Positrac built by Moser
Lightened flywheel
WHEELS / TIRES / BRAKES
American Racing VF498 wheels - 19x9 (f), 20x12 (r)
Toyo R888R tires - 235/30/19 (f), 305/35/20 (r)
Wilwood 12.9 brake kit (6-piston calipers, drilled/slotted rotors)
CHASSIS / SUSPENSION
Schroeder Speed chassis
Mustang II (crossmember, 4-link rear suspension)
Accuair air suspension management
VIAIR compressors
Slam Specialties bags
EXTERIOR
Shaved (handles, gutters)
Custom (rear window, CNC-machined grille)
One-piece front window
Billet 40s badges
Welded and peaked hood
1939 Ford Coupe custom headlights w/ Morimoto dual beam LED projectors, DRLs, and orange halos
Hinged bed floor
INTERIOR
Carbon fiber interior panels
Coach burnt orange leather upholstery
Alcantara (headliner, roll bar wrap)
Custom dash panel
Dakota Digital custom (gauges, switches)
AUDIO / MOBILE ELECTRONICS
Alpine Halo9 head unit
Rockford Fosgate (T1000XS5AD amplifier, Punch P3 10-inch subwoofers (2), T4652-S component speakers)
SPONSORS
PPG Paint
Wilwood Brakes
Dakota Digital
Toyo Tires
American Racing Wheels
Lokar
Mar-K
Accuair
VIAIR
C&R
Painless Wiring
PHOTO GALLERY