Photography by @ant0lin, @tokenmotive, @byteeg.
---
Alan Antolin believes in authenticity and quality. The passion he possess towards cars first started when he was a kid. "I was about 6 years old, playing video games such as Need For Speed Underground," he mentions, "and there was just something about these gas guzzling sports cars that sparked my interest." Since then, Antolin has worked his way up to where he is today - modifying a real car.
It was first started as buying a fun sports car as a daily at the age of 17 years old. Out of all the cars, Antolin picked the 2010 Nissan 370Z because it was the first car a person gets to drive in the game Need for Speed Undercover. "At first I had my mind set on keeping the car stock," he states, "then I started to attend my local car meets on Thursday nights." The meet was called "8626", and it's where he met people like Daniel Moreau and Terrence. Even though the majority of the cars in attendance were FR-S and BRZ, they influenced Antolin to modify the car.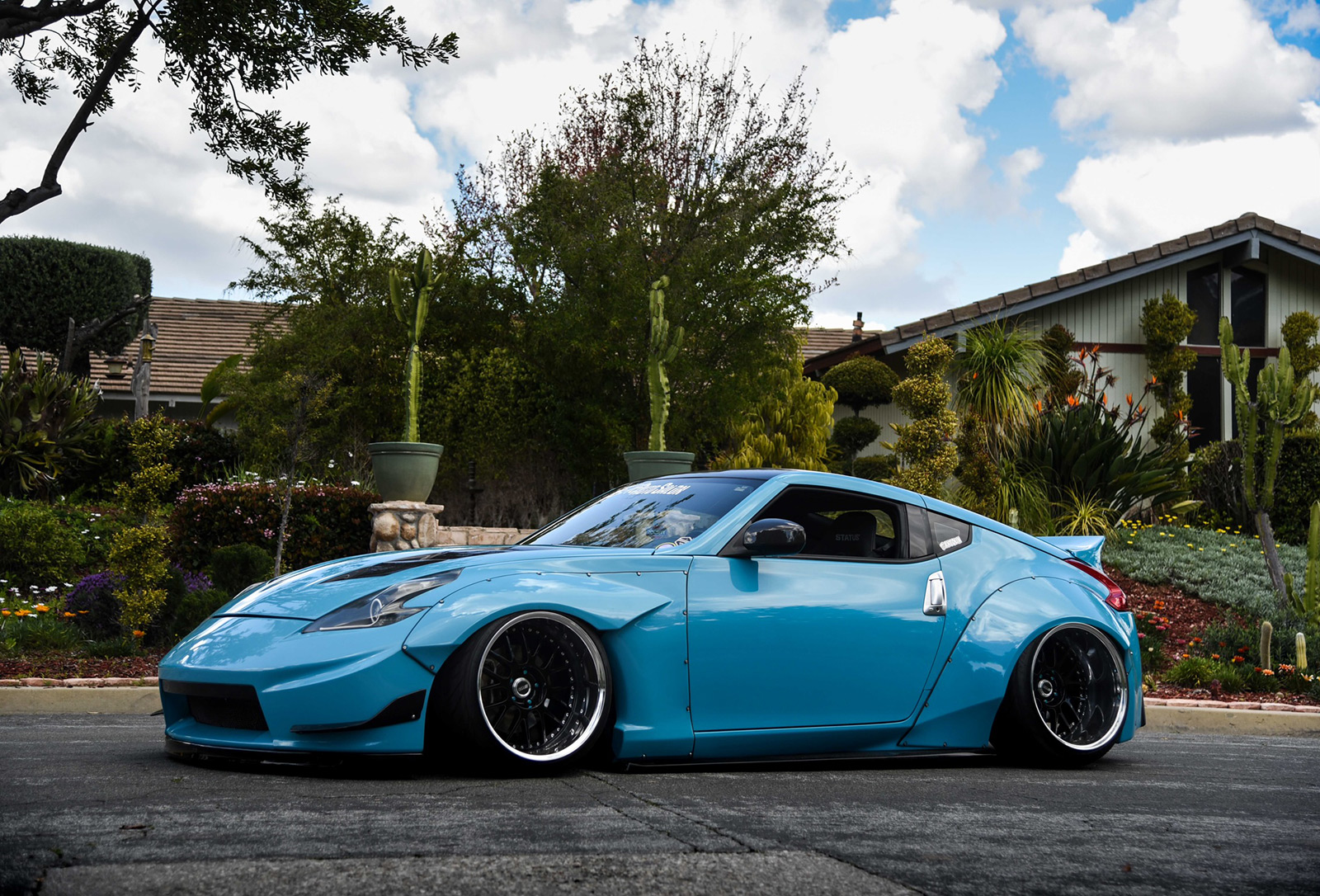 The 370Z went through its phases like real people do. "It had its awkward, kinda ugly stage in the beginning then it started going through puberty and growing up. "This is when I met Alvin at 316 Auto Salon," he states. "This stage of its life was pretty 'macho' in my opinion but there was definitely more room to grow," Antolin mentions. This lead to how his Z is looking today.
One person who really inspired Antolin to really go crazy on his car is Alvin Puertollano of 316 Auto Salon. "He showed me his history in the car industry," Antolin remembers, "he showed me his 2008 PASMAG feature, his car cameo in Tokyo Drift, CES display, and much more." Because of this, Antolin continuously strives to achieve some of these milestones that he was able to achieve. "Thank you Alvin for being friendly and welcoming me into your life and shop with open arms."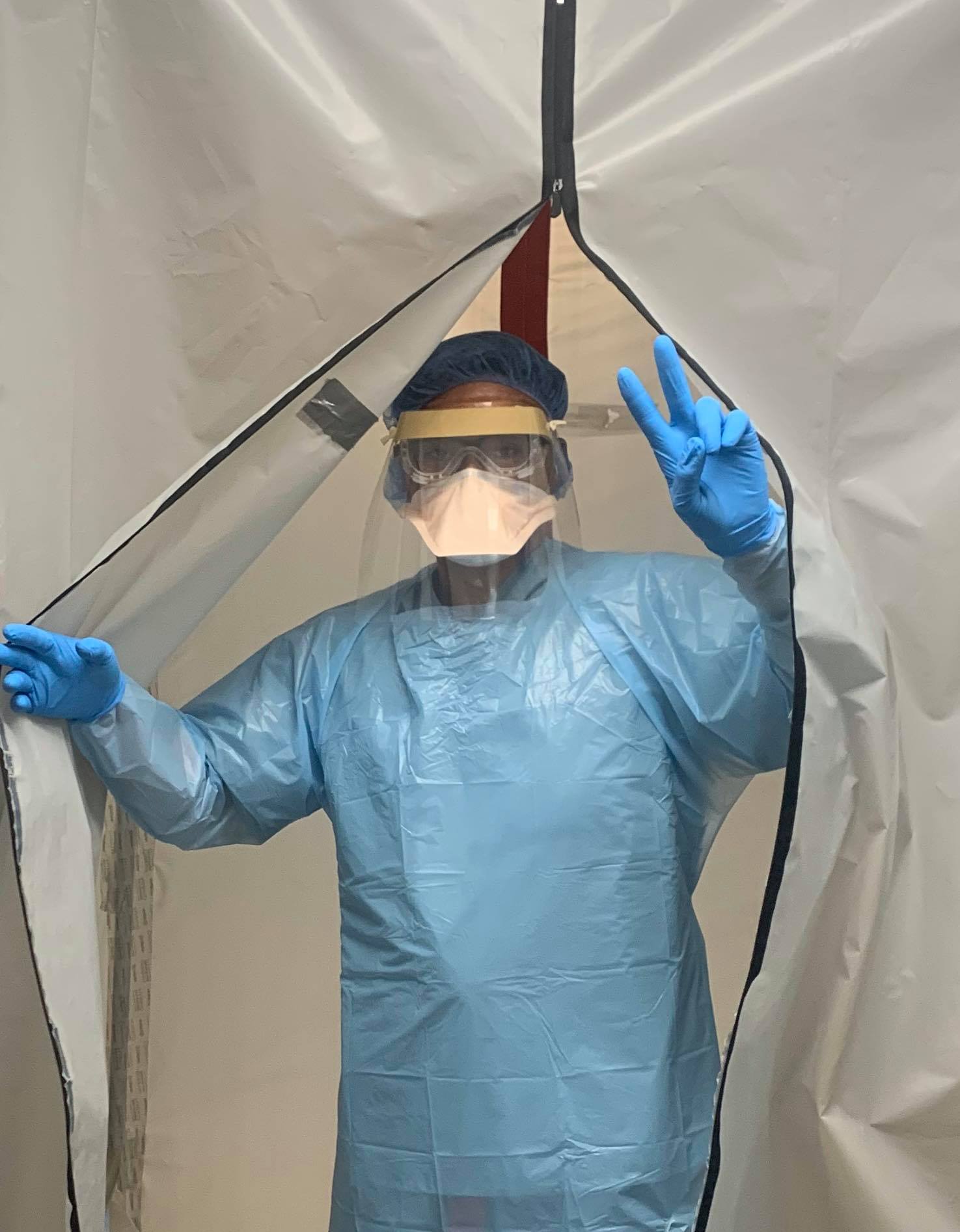 During the Coronavirus COVID-19 pandemic, Antolin has been at work as a registered nurse or at home. "Sadly, no where else," he states. Even with the proper protective gear at work, he's in direct contact with the virus. "I've been distant from my family, friends, and even my significant other for the past 3 weeks," Antolin mentions. "It's all worth it for their safety."
"Please take this seriously even if you're not in the at-risk age for death," Antolin expresses. "It's hard to contract the virus and be at the hospital because treatments are minimal (treating symptoms only) due to not having a direct cure." He encourages people to stay at home as much as possible and to only go to the hospital if you feel the worse you've ever felt. "Wash your hands for at least 20 seconds," he reminds us. "The better we follow the recommended guidelines the sooner we'll be back to our Cars and Coffee meets, Boba (bubble tea) meets and car shows."
He patiently anticipates the day to back to his normal routine and being near to the ones that he loves.
Antolin thanks his parents and family for their support. "Without them and their support, I definitely wouldn't be here today," he states.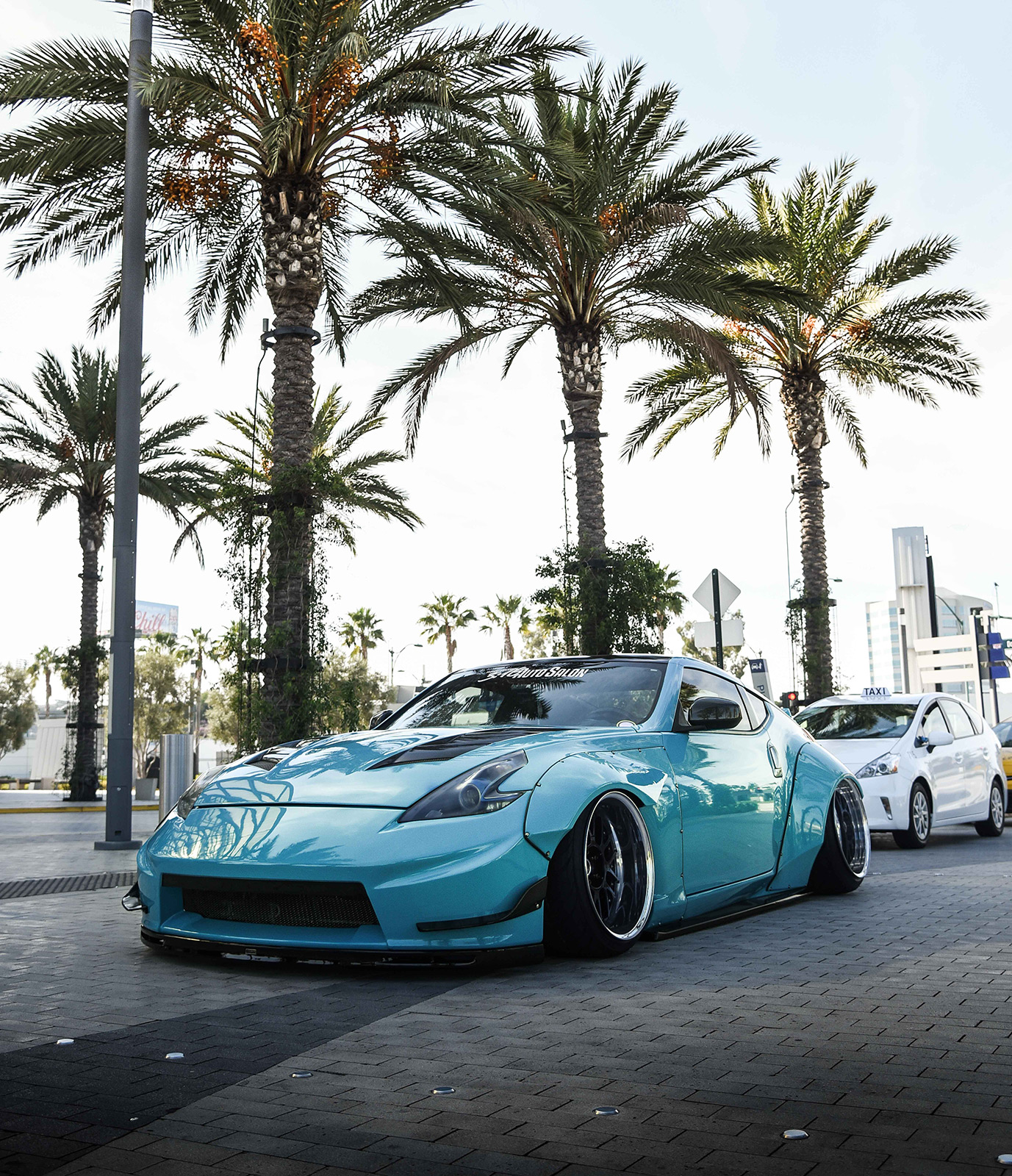 ---
ESSENTIALS
Owner: Alan Antolin
Location: Walnut, CA
Vehicle: 2010 Nissan 370Z
Horsepower: 300
Club: n/a
SOCIAL
Facebook: Alan Antolin
Instagram: @ant0lin
Photography by @ant0lin, @tokenmotive, @byteeg.
ENGINE & PERFORMANCE
Takeda Stage 2 Cold Air Intakes
Password:JDM Carbon Fiber Cooling Plate
Password:JDM Carbon Fiber Engine Compartment Covers
Chrome Brace Bar
EXHAUST
WHEELS & TIRES
SSR MS1 wheels - 19x10.5 (f), 19x12.5 (r)
Federal RSRR tires - 235/35R19 (f), 275/35R19 (r)
CHASSIS & SUSPENSION
Universal Air Air Suspension Bags
Air Lift Performance 3P Management
SPC Rear Camber Arms
SPC Rear Toe Bolts
EXTERIOR
Aimgain Front Bumper
Aimgain Type 2 Front Lip
Aimgain Canards
Aimgain Side Skirt Extension "Wide"
Aimgain Rear Bumper
Aimgain Front + Rear Wide Fenders
Battle Aero Ducktail Spoiler
VIS Racing AMS Hood
Carbon Fiber Mirror Caps
Inozetek Super Gloss Miami Blue Wrap
LIGHTING
LitLightz 90MM Halos
LitLightz RGBW Light Tube
LitLightz Demon Eyes
Type S Auto Interior Lights
INTERIOR
Custom Status Racing Seats
Planted Seat Brackets
NRG Seat Rails
Carbon Fiber Gauge Covers
Carbon Fiber Tach Covers
Carbon Fiber Switch Covers
Custom Trunk Set Up w/ False Floor
Plexyglass Window
Hardline Set up
AUDIO & MULTIMEDIA
Pioneer Head-Unit
Focal Speakers
Kenwood Amplifier
FUTURE MODIFICATIONS
Carbon Fiber Center Counsel
Subwoofers W/ Show Set Up
Half Cage
Paint
SPONSORS
316 Auto Salon
Air Ride Equipment
VIS Racing
Rev Automotive
BYB Fabrications
SHOPS & MECHANICS
316 Auto Salon
Air Ride Equipment
PHOTO GALLERY