Photography by Larry Chen
---
In the 1980's, BMW was riding high on a wave of successful vehicle sales from their performance-focused "Ultimate Driving Machines." With their pockets and minds overflowing for a new GT car, plans were put in place to design a car that topped their 6 Series and would eventually rival Ferrari's GT cars in terms of drivability and technology. Designed with the help of CAD and wind tunnels, the lighter and more slippery 8 Series was unveiled in 1989 with a V12 under the hood, no B-pillar, and a $70,000 price tag – about $135,000 in today's dollars.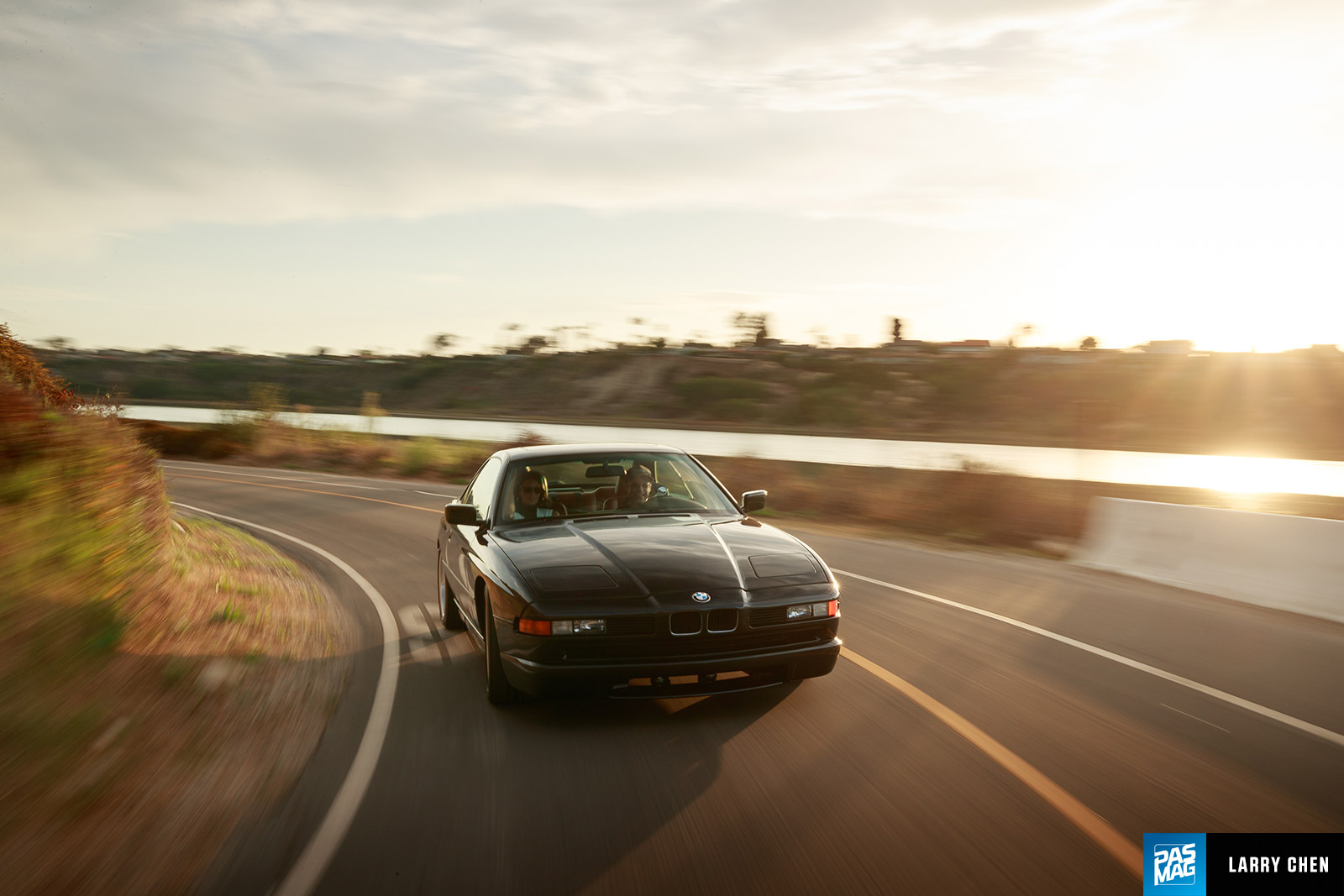 Click HERE to order your copy of PASMAG #144 (Aug/Sept 2017)
That price may seem a little steep, but the 8 Series was a pioneer of technology that we see as standard today. The 8 Series was the first road car to offer a V12 engine mated to a six-speed manual gearbox, as well as the first car to feature CAN bus wiring, and even be fitted with a drive-by-wire electronic throttle. Add to that a plethora of driver luxuries, and the price doesn't seem as staggering. Unfortunately, right as it came onto market, the sales of the 8 Series were deflated by the '90s global recession, the Persian Gulf War, and fluctuating prices for oil. By '97, the 8 Series was pulled in North America, and Europe followed suit two years later.
Today, a used 8 Series is a very unique, semi-rare car that offers a V12 or a V8 (available after the 1994 model year) engine in a European-designed performance GT chassis for anywhere from $15,000 to $30,000, which is exactly why it appealed so much to the Clarion Builds team.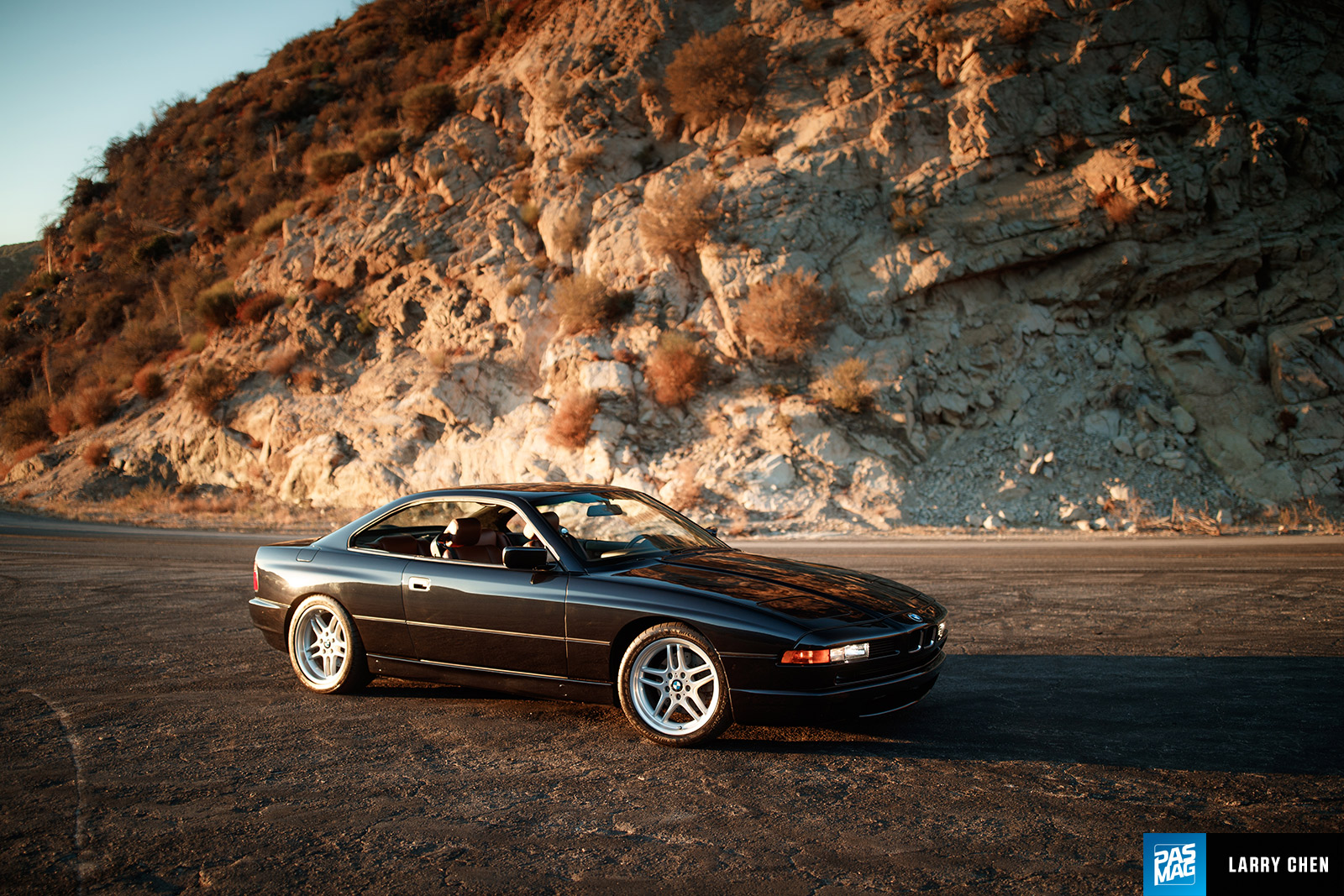 Click HERE to order your copy of PASMAG #144 (Aug/Sept 2017)
"I've always been a BMW guy, and am fond of the less mainstream BMWs like the E31 as they tended to be a show piece for BMW and thus more exciting," explains Allen Gharapetian, the Chief of the Clarion Builds program. "With our first Clarion Builds project, a 1974 BMW 2002, having crossed the auction block at Barrett Jackson, and our NSX project nearing completion, we were all wondering what to build next. At that point, I had been tracking E31s for a few months, so, when this car came up on my radar in one of those late night Ebay/Autotrader research sessions, it seemed like a great find. It had low miles, appeared to be in descent overall shape, and because it was a rust-free Florida car, we honestly didn't even hesitate and acquired it sight unseen."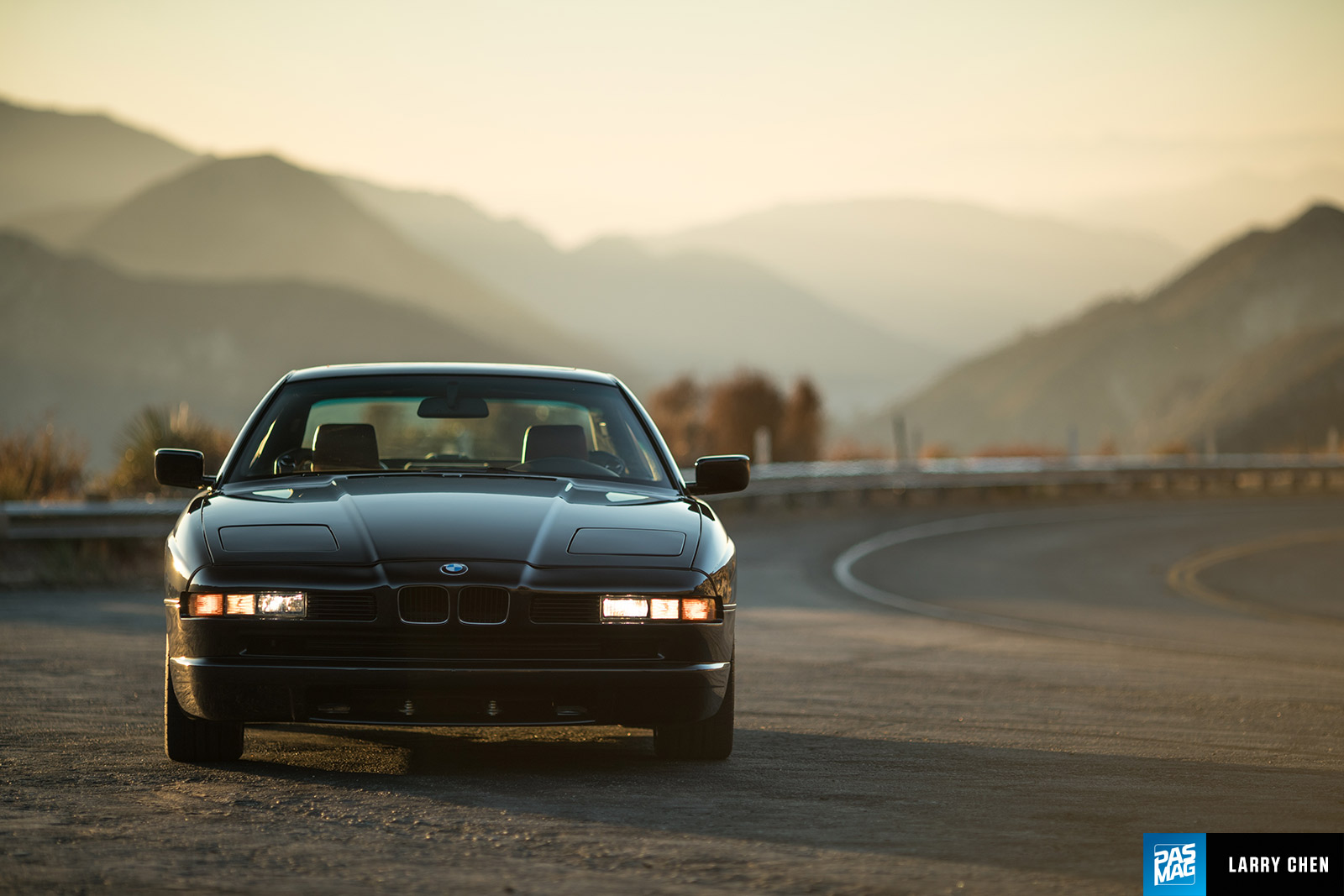 Click HERE to order your copy of PASMAG #144 (Aug/Sept 2017)
As anyone who knows about buying cars used, you know there are three rules to follow: never buy sight unseen, never buy in the dark, and never buy in the rain. Unfortunately, when the 1993 850Ci was delivered to Clarion's offices, the odometer was low-mile, but the condition of the car, inside and out, was nowhere near "great." Worn leather, dents and scratches, and a neglected paintjob were the worst of the offences. After a thorough assessment of the vehicle, a few phone calls to the program's partners, and a couple of long days to determine the project's scope and budget, the 850 was on its way to a painstaking 9-month transition from driver-quality to a Concours d'Elegance show piece.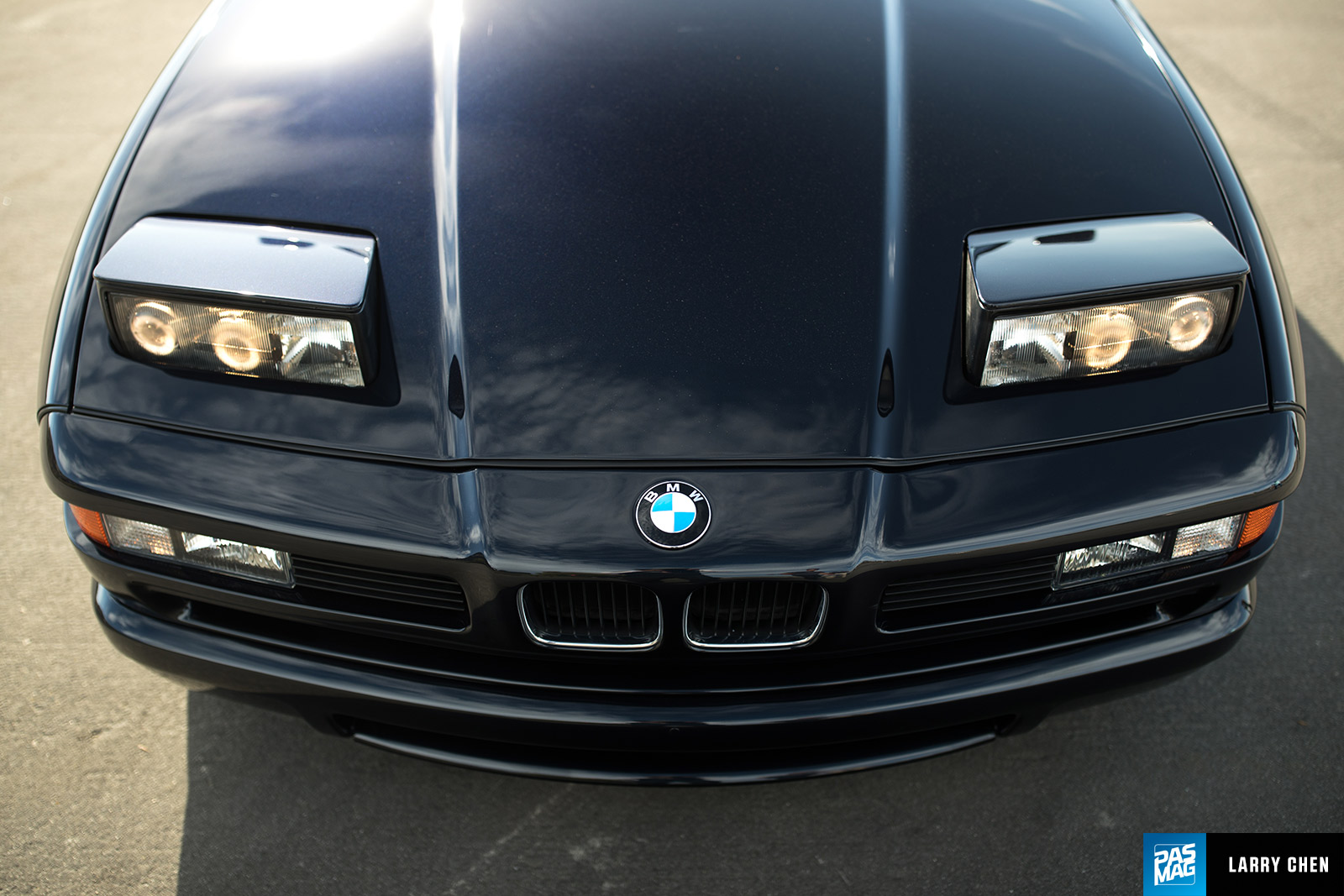 Click HERE to order your copy of PASMAG #144 (Aug/Sept 2017)
The Clarion Builds team had two goals when it came to restoring the 850: use authentic, period correct parts to keep a BMW factory feel, and pay homage to the 850CSi – the closest BMW got to an M8 supercar before pulling the plug. Their first move was to wake up the sleepy M70 V12 residing under the hood.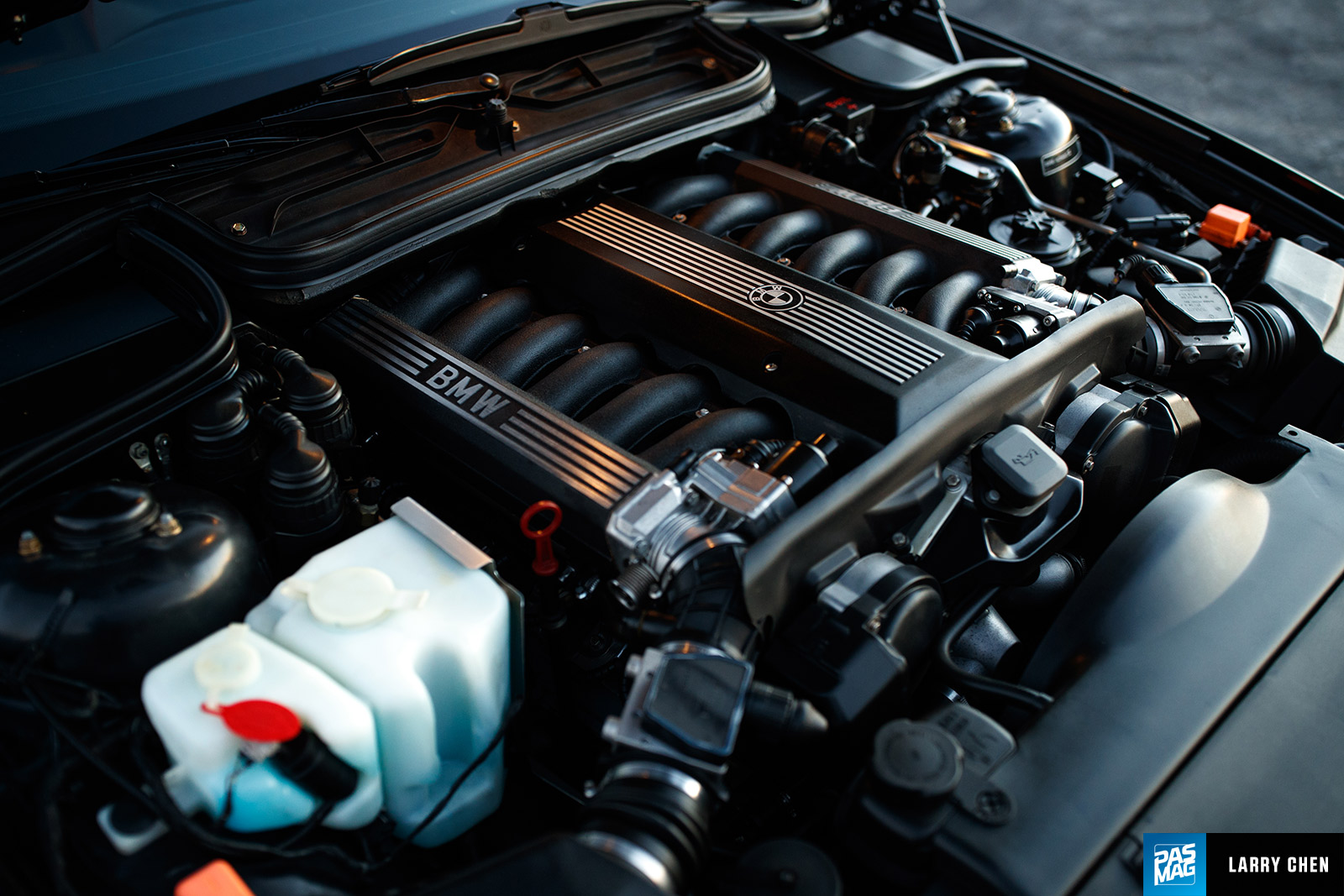 Click HERE to order your copy of PASMAG #144 (Aug/Sept 2017)
"The massive five-liter V12 under the hood is a beautiful engine, very well balanced, and very spritely, but mated to a four-speed automatic, it didn't really have any guts," Program's spokesperson, Michael Farino says.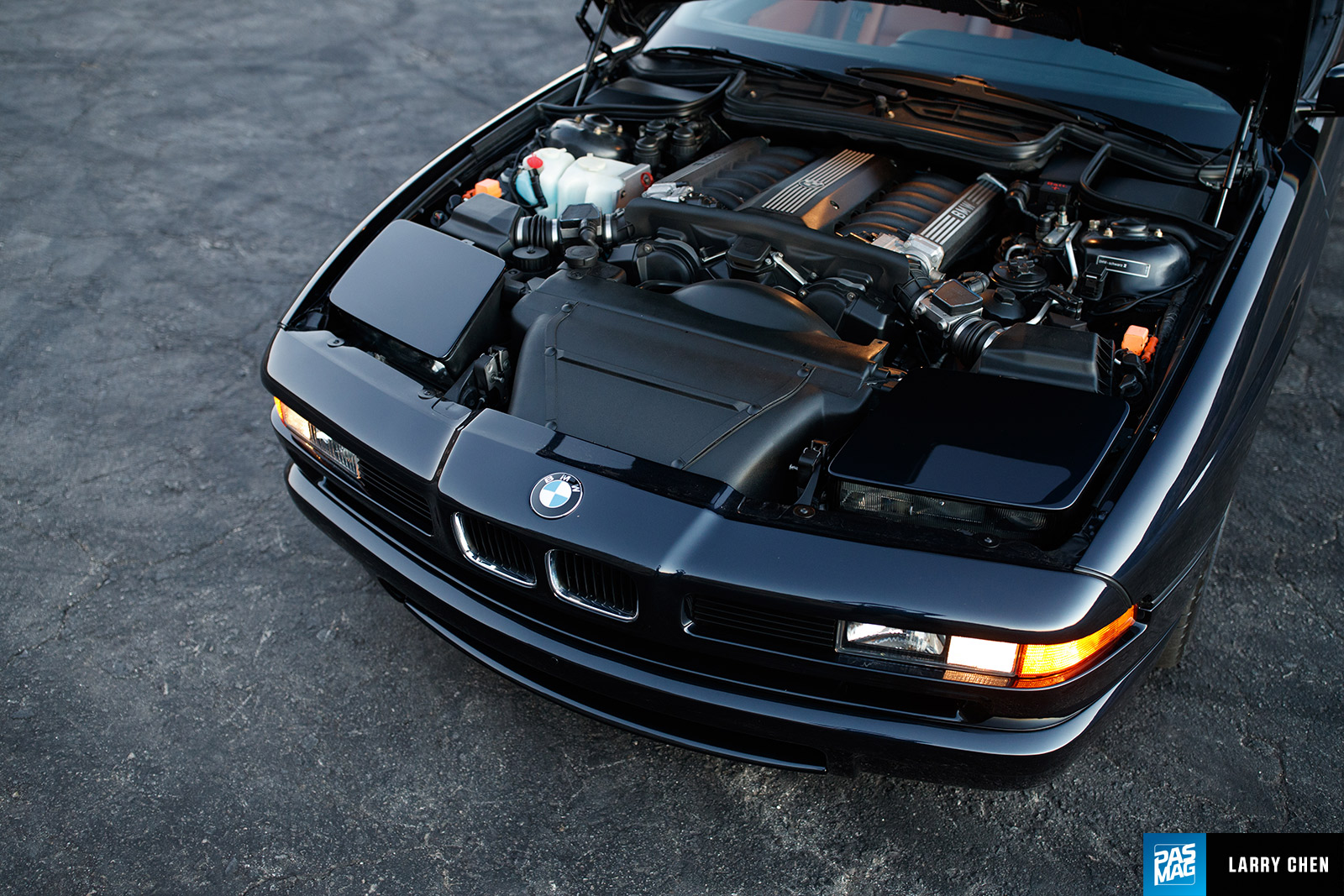 Click HERE to order your copy of PASMAG #144 (Aug/Sept 2017)
With the help of New Century BMW to source the parts necessary for the swap, the Builds team took their Bimmer to Coast Motor Werk to have the four-speed slush box pulled in favor of a Getrag 560G six-speed manual gearbox, 3.15 ratio limited slip differential, and a reprogrammed ECU to handle the change in character.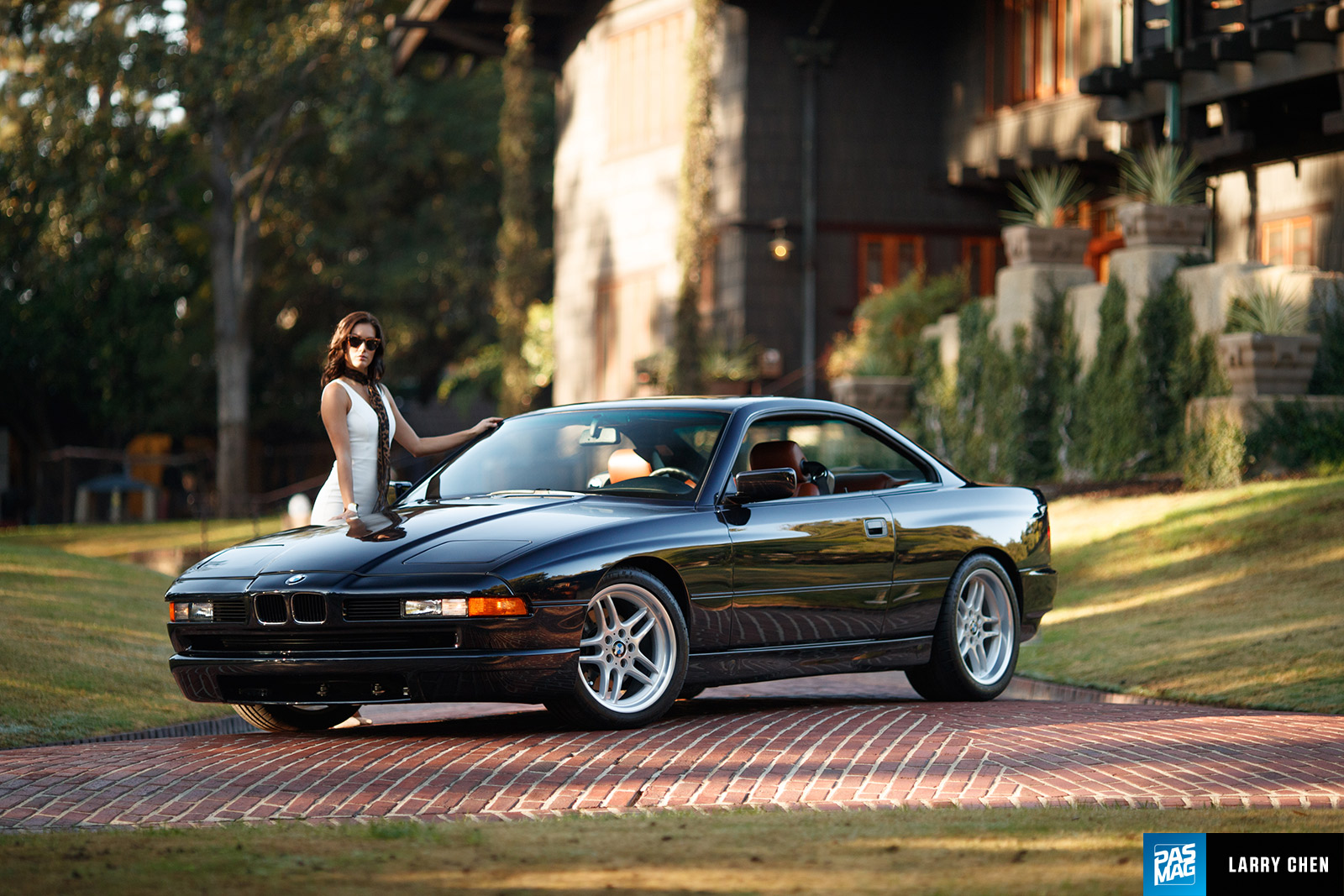 Click HERE to order your copy of PASMAG #144 (Aug/Sept 2017)
New Century BMW's Collision Center would be the next temporary home for the 850 as its deteriorated bodywork was gone over with a fine-tooth comb. Every panel on the car was appropriately reconditioned or replaced with factory BMW parts, cleaned and prepped, given a fresh coating of BMW's Carbon Black Metallic paint (actually a very dark metallic blue – a special order color option on the 8-series), and put back together with European-spec parts from the CSi trim, which New Century BMW was instrumental in tracking down. Parts like the CSi-spec front and rear diffusers, and M-spec door guards are just some of the rare examples.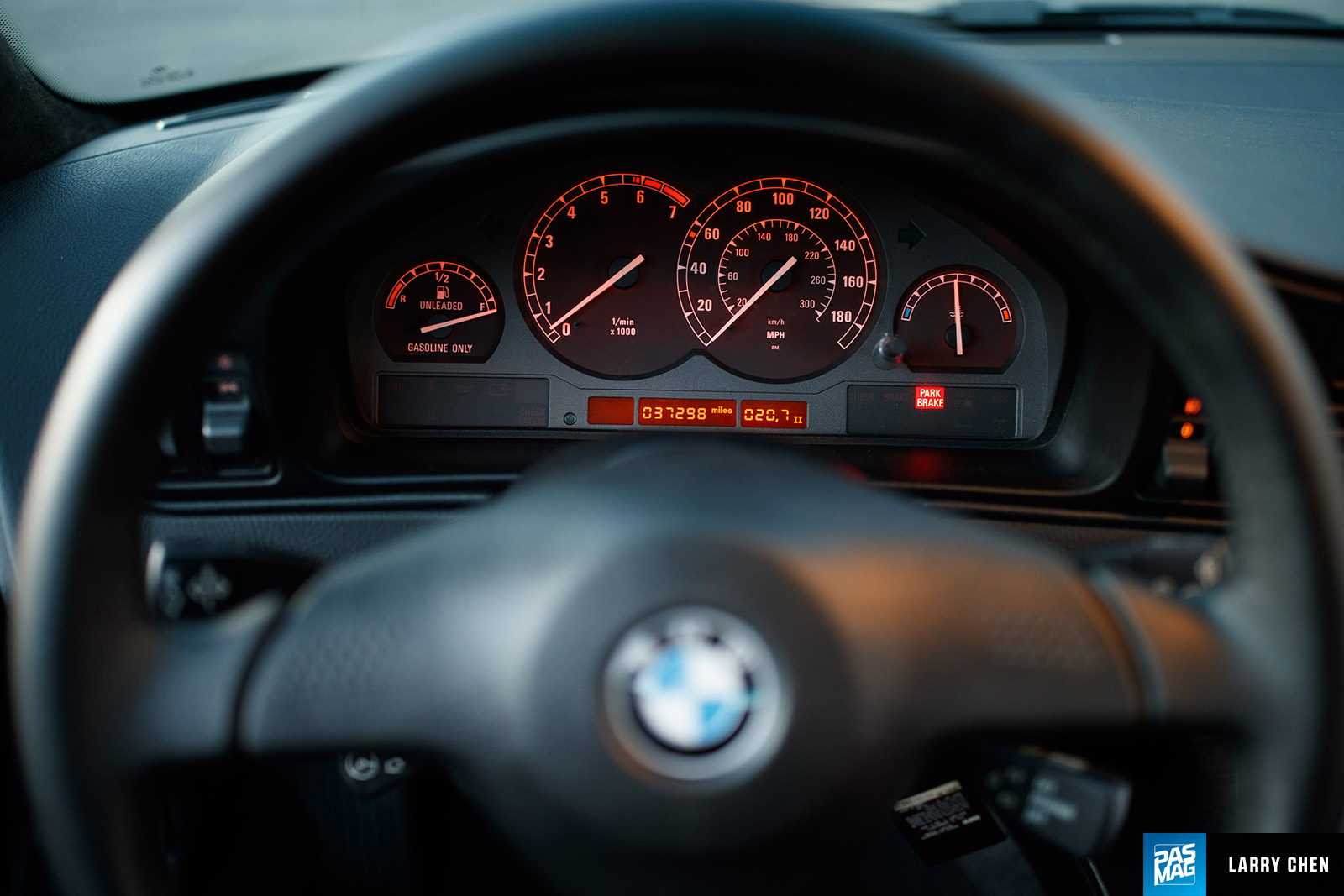 Click HERE to order your copy of PASMAG #144 (Aug/Sept 2017)
Something that Gharapetian is especially proud of are the wheels, both inside and outside the BMW, as he sourced them from the Netherlands and Germany himself. He was able to get his hands on a NOS European 850CSi steering wheel, as well as a very rare, brand new OE set of staggered Style 37 "M Parallel" wheels in 18x8.5 in the front and 9.5-inches wide in the rear. Wrapped in Michelin Pilot Super Sport rubber, brought down using Eibach springs and Bilstein shocks and stopped with StopTech Axle Pack drilled rotors and high-grip pads, the 8 Series' updated road feel is truly representative of BMW's "Ultimate Driving Machine" tagline.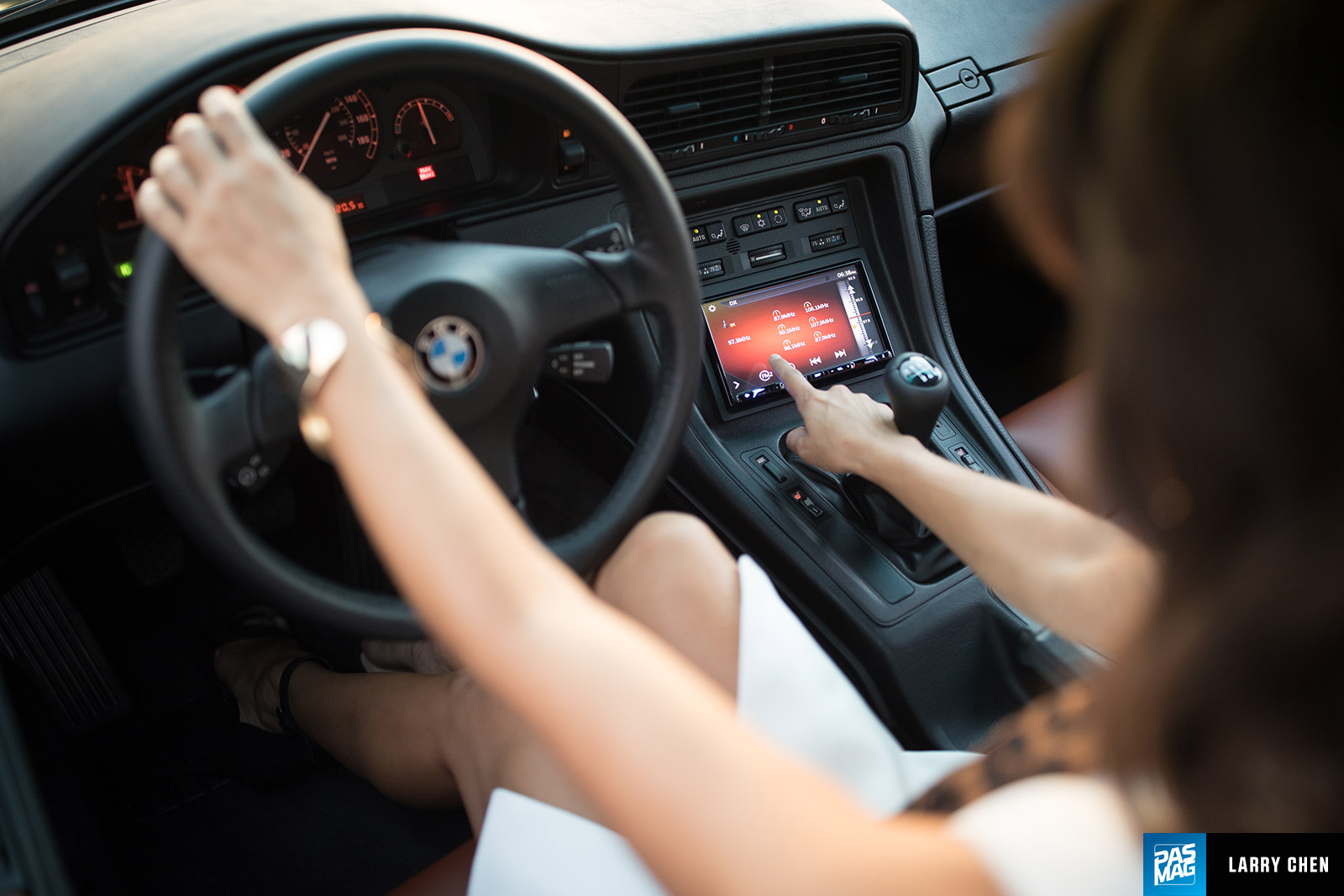 Click HERE to order your copy of PASMAG #144 (Aug/Sept 2017)
Of course, the interior needed a level up as well, and the '90s style black-on-black didn't last long after it was in the hands of Pete Engle at Westminster Upholstery. Using black Alcantara on the headliner and A-pillars, and a mix of Black and Spice Italian leather hides (Ferrari California spec color and material) from the dash to the trunk, provided an upscale home for the Clarion Full Digital Sound (FDS) system and full-featured double-DIN CarPlay-capable NX807 head unit.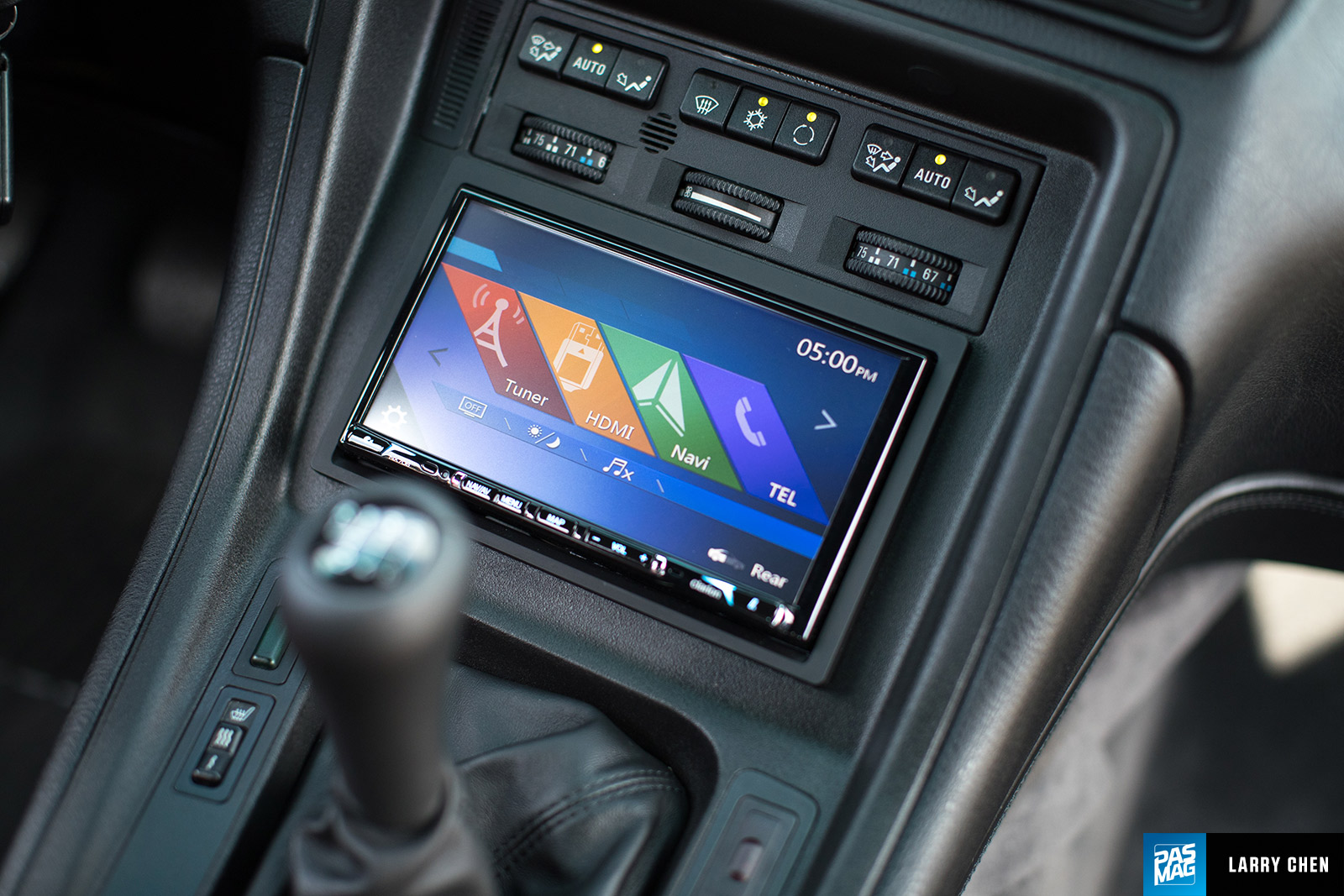 Click HERE to order your copy of PASMAG #144 (Aug/Sept 2017)
The NX807's optical output allows a clean, full-digital signal to be sent to the Z3 processor, and then out to the Z7 6.75-inch midrange FDS speakers in the footwell and rear shelf, Z3 tweeters, and the custom enclosure housing a Z25W 10-inch FDS subwoofer that protrudes through the factory ski pass-through. Yes, a ski pass-through.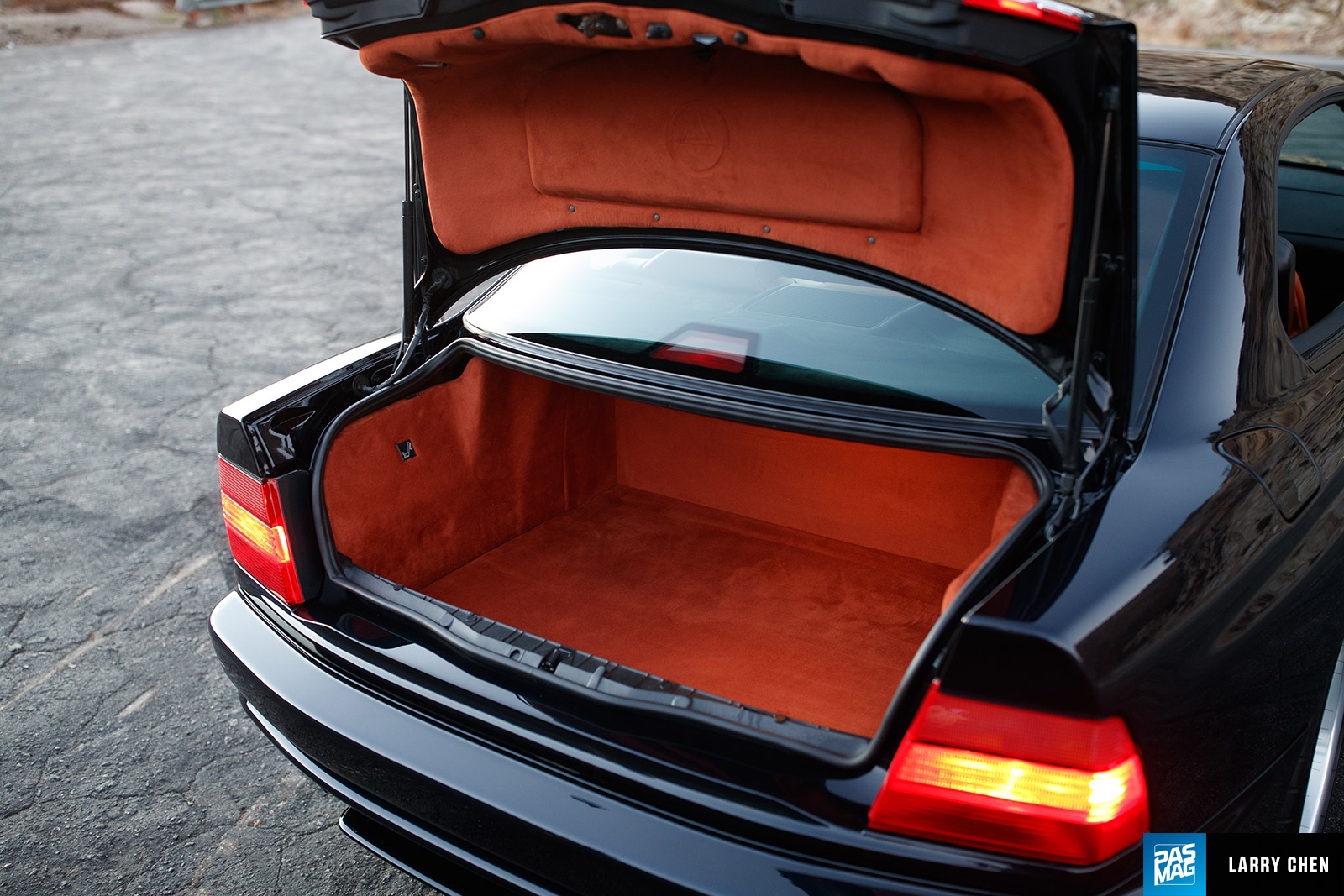 Click HERE to order your copy of PASMAG #144 (Aug/Sept 2017)
"Between the trunk and passenger compartment, BMWs generally have thick metal to reduce low frequency sound from road noise," Audio expert and Builds Program Manager, Jubal Leierer explains. "If we just put a sub in a box in the trunk, you wouldn't be able to hear it very well. This car actually has a ski pass-through with a built-in ski bag, so you can put skis in the car. Beach Autosound pulled the ski bag out and built a custom box that fits one 10-inch Z25W, so it's just the one 10-inch firing through that pass-through opening."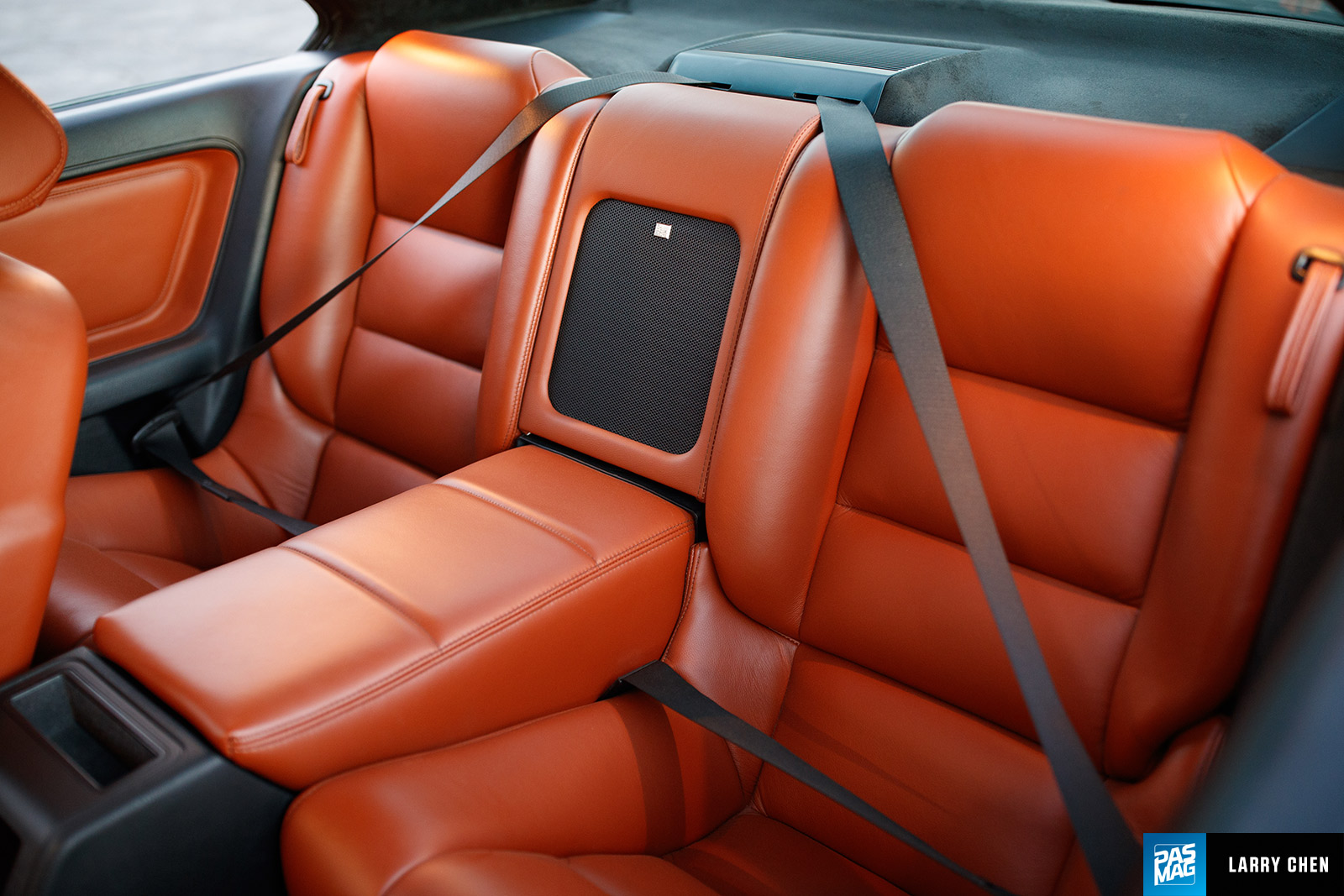 Click HERE to order your copy of PASMAG #144 (Aug/Sept 2017)
Every piece of this audio puzzle is installed in a factory location, or at least made to look like it was by the clever hands over at Beach Autosound. Even the subwoofer in the pass-through location was given a custom grille that matches the interior color of the car, making it blend right in and look as if the car could have come from the factory that way. It's an insanely classy way to tie this whole grand tourer together.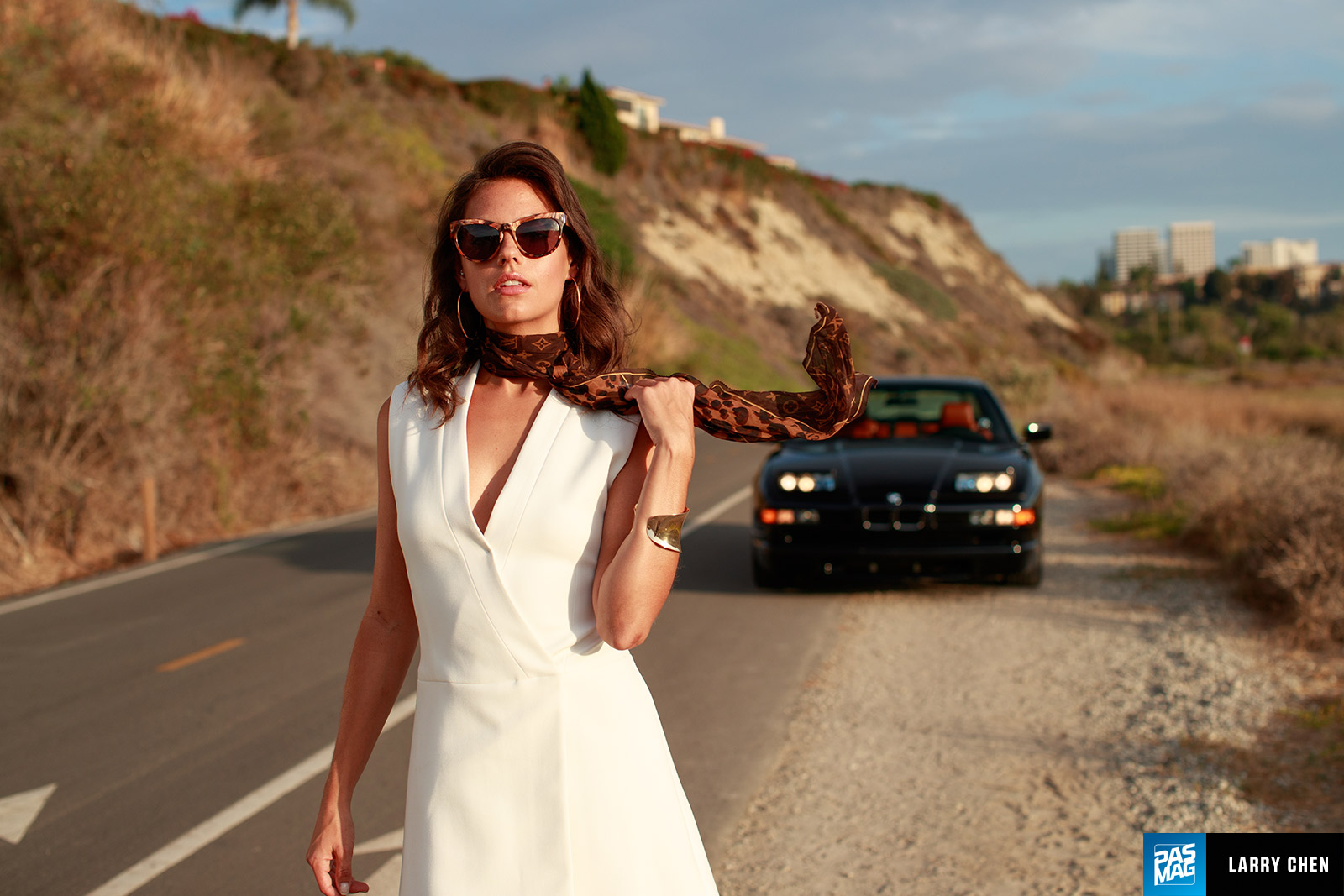 Click HERE to order your copy of PASMAG #144 (Aug/Sept 2017)
What was originally planned to be a low-key restoration of a low-mile 90's 8-series, turned out to be a project as deeply involved as previous Clarion Builds. Thankfully, the end result surpassed the Clarion Builds team's original vision and expectations for the car in every aspect, maintaining the program's theme of fully restoring and tastefully modifying iconic classic cars with a no-expenses spared mentality. With BMW returning with a brand-new iteration of the 8 Series soon, the prices of these examples are sure to shoot up, so timing for commencing this project couldn't have been more perfect.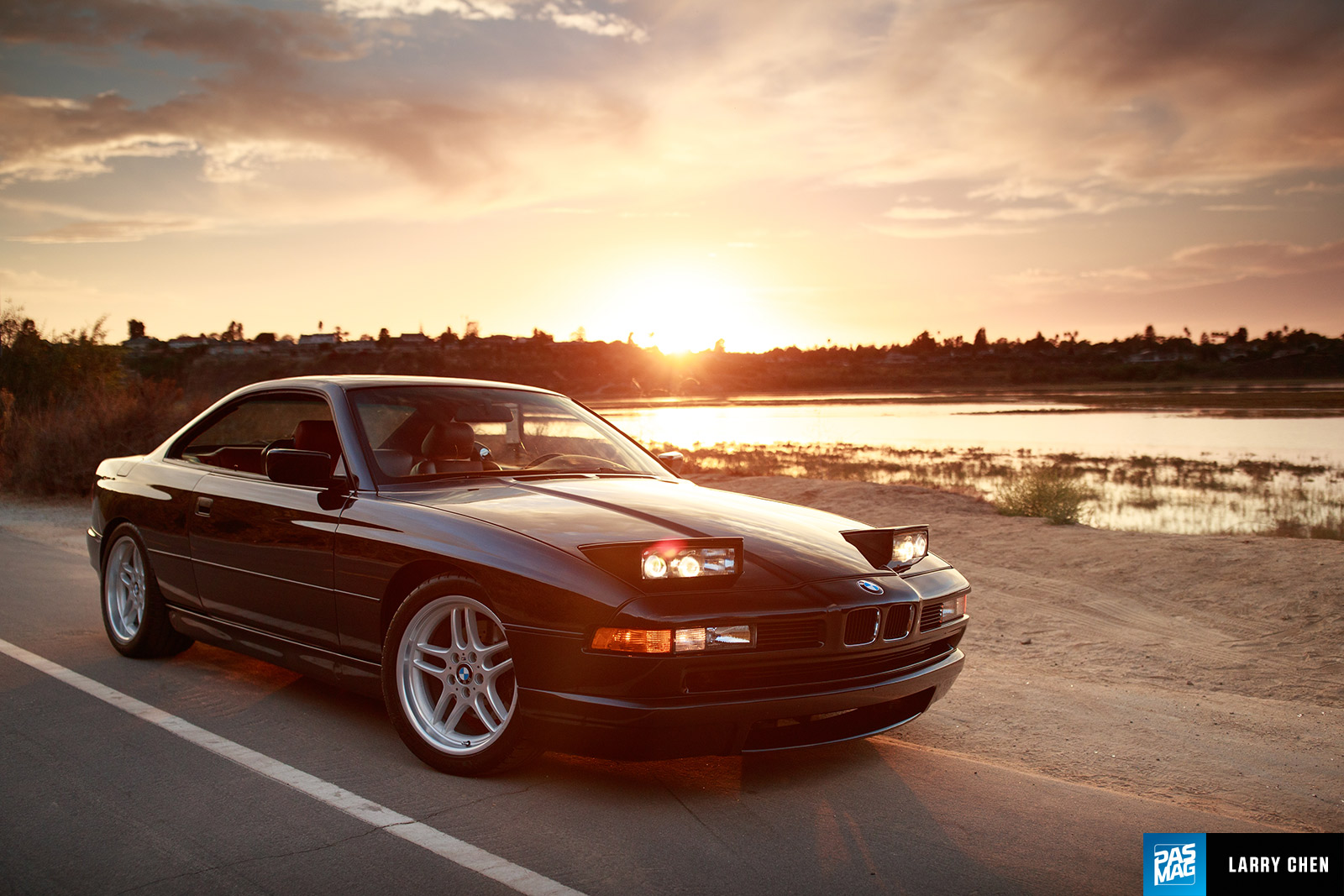 Click HERE to order your copy of PASMAG #144 (Aug/Sept 2017)