Back in the 1990s when Brian Gill was younger, he had built a sound quality competition car. With a deep love for music, as well as cars, competing in car audio was a natural fit. Now an adult with a career in the music industry working as a recording engineer, he's successfully merged his hobby with his working life, and that's allowed him to continue enjoying quality sound builds.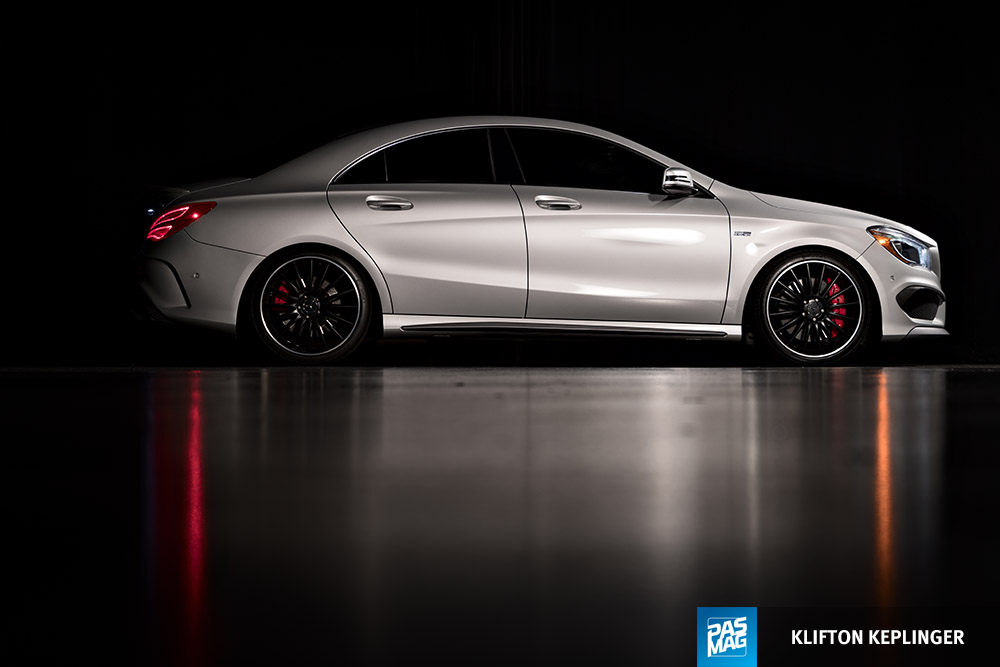 Gill's most recent vehicle is the 2014 Mercedes-Benz CLA45 AMG you see here. Mercedes took care of all the performance and comfort he needed from the factory, so a Renntech tune is all he needed to be satisfied with the car's power. The real allure of the CLA45 AMG for Gill was the location of the factory speakers, which he says allowed him to build the car and compete in the classes that he wanted.
With intentions from the beginning to build for sound quality, brands like Hybrid Audio and Zapco were employed to take the AMG's sound system to the next level. "The Hybrid speakers unveil a natural and effortless aspect to sound reproduction, while being able to keep up at all listening volumes," he explains. "Zapco is a brand that has always strived for perfection in their amplifiers. The AP line is second to none not only in the quality but in the way they allow the space in the recording to come through."
Brian Gill's 2014 Mercedes-Benz CLA45 AMG is featured in PASMAG #167.
Photography by Klifton Keplinger
---
ESSENTIALS
Owner: Brian Gill
Location: Nashville, TN
Vehicle: 2014 Mercedes-Benz CLA45 AMG
Club: Hybrid Audio / Zapco
ENGINE
AUDIO / MOBILE ELECTRONICS
Hybrid Audio (Legatia L2SE speakers, Legatia L65 speakers, Clarus C15SW subwoofer)
Zapco (AP150.6 amplifier, AP400.4 amplifier, HDSP)
SPONSORS
---
PHOTO GALLERY