2010 Throwback Feature // Photos by Steve Demmit of Jtuned.com
---
I first started this story by dropping some knowledge about the origins of VIP tuning. Then I erased about 15 minutes of work because I realized that you – the reader – will be forced to read the same story in every car feature. The truth is that VIP tuning is so new that we feel compelled to explain every time we spotlight a VIP-themed vehicle. But I'll take a different approach (at least for this story), as Kevin Dimdiman's 1998 Lexus LS400 is cool enough to be the first VIP feature we've done – without the extensive history lesson.
When we first spotted Dimdiman's LS400 on the Jtuned.com website, we knew that it would be the perfect fit for our special Automotive Lifestyle Edition. In past issues, we've featured a handful of vehicles that claim to be VIP, but now we realize that they pale in comparison to this jaw-dropper. Of course, Dimdiman had plenty of help from Junction Produce and Falken Tire to ensure that his LS project will be a true representation of VIP tuning.
VIP vehicles are built for cruising the streets in style – think North America's DUB / baller mentality bundled with slick Japanese styling. Taking on a VIP project is like piecing together a killer outfit – the shirt, suit, shoes and accessories work together to form the total package.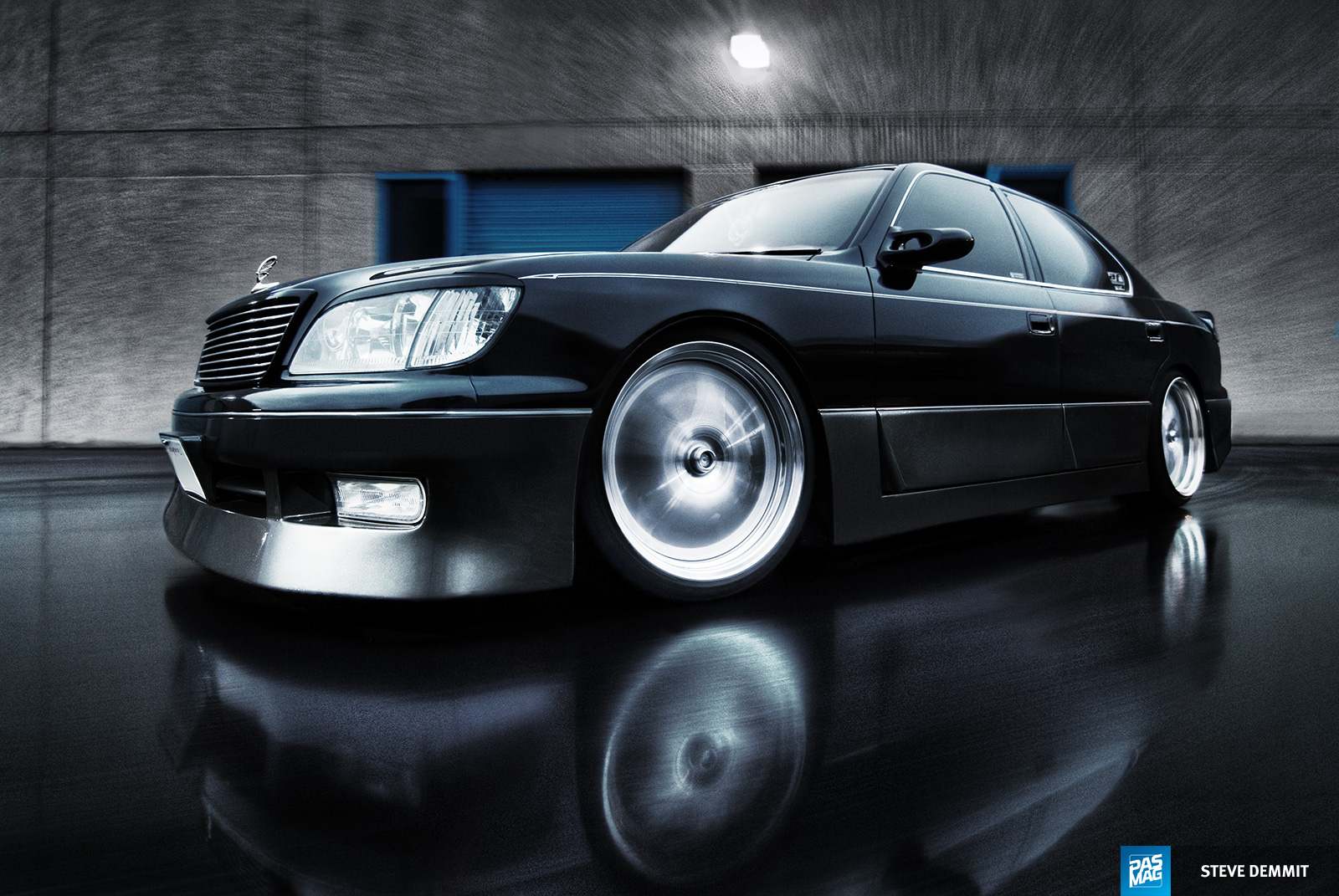 Fortunately for Dimdiman, Junction Produce is VIP's equivalent to Louis Vuitton, as the company's products are always in high demand and can always be spotted on prestigious clientele. This particular sedan was first fitted with Junction Produce's five-piece body kit, which includes a front bumper, rear bumper and side steps. However, with this car serving as a Falken Tire / Junction Produce tour vehicle, Dimdiman knew that he had to step up his game in a big way. So he continued to add more of Junction Produce's offerings for the platform, including the rear wing, rear spoiler for the back end, and hood spoiler, billet grill and eyeline garnish for the front end.
Though the LS's lighting modifications appear to be minimal, the trained eye will surely notice that they are welcome additions to the project. A pair of JDM Toyota Celsior (Japanese equivalent to the Lexus LS400) fog lights was popped into the front bumper, along with Junction Produce clear corner lenses. The factory taillights were also replaced, as a pair of Junction Produce red / clear units take their place. Other accessories that Dimdiman has added to get the full VIP effect include the Junction Produce rear badge, washer nozzles and bonnet mascot.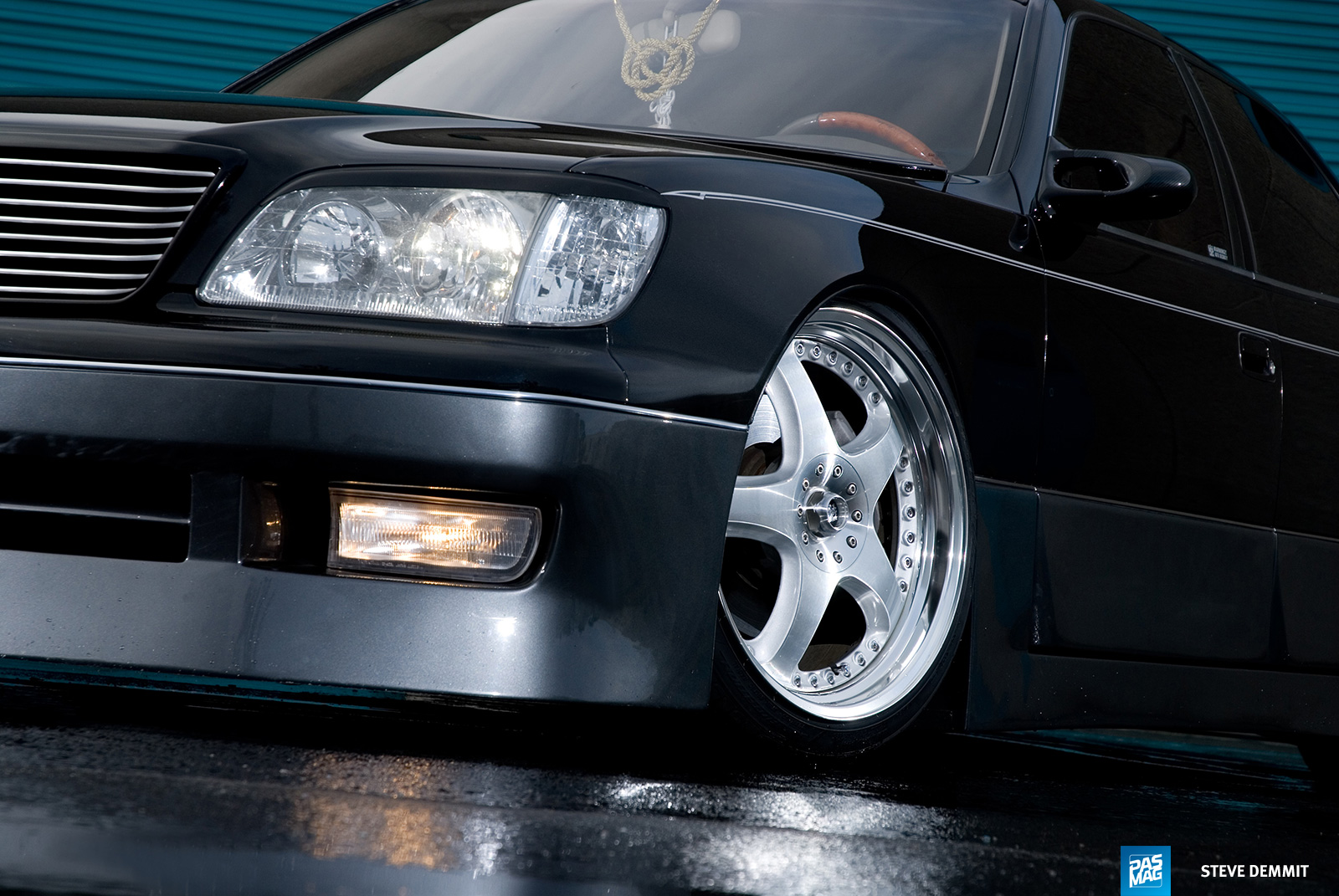 The Black Onyx paintjob follows with VIP tradition, while the Graphite Gray Pearl bottom portion adds a slight visual pop and two-tone effect. The LS400 also features limo-spec window tint for its occupants to hide away from anyone trying to take a peek inside.
In the world of VIP tuning, achieving the right stance is just as important as the vehicle's exterior. Getting a bulky four-door like a LS400 slammed to the ground is no easy task, but the installation of the Air Runner suspension system makes it easier than ever. So whether Dimdiman is looking to cruise along a bumpy road or tuck those 19-inch Scara wheels at the next event, it all comes at the push of a button.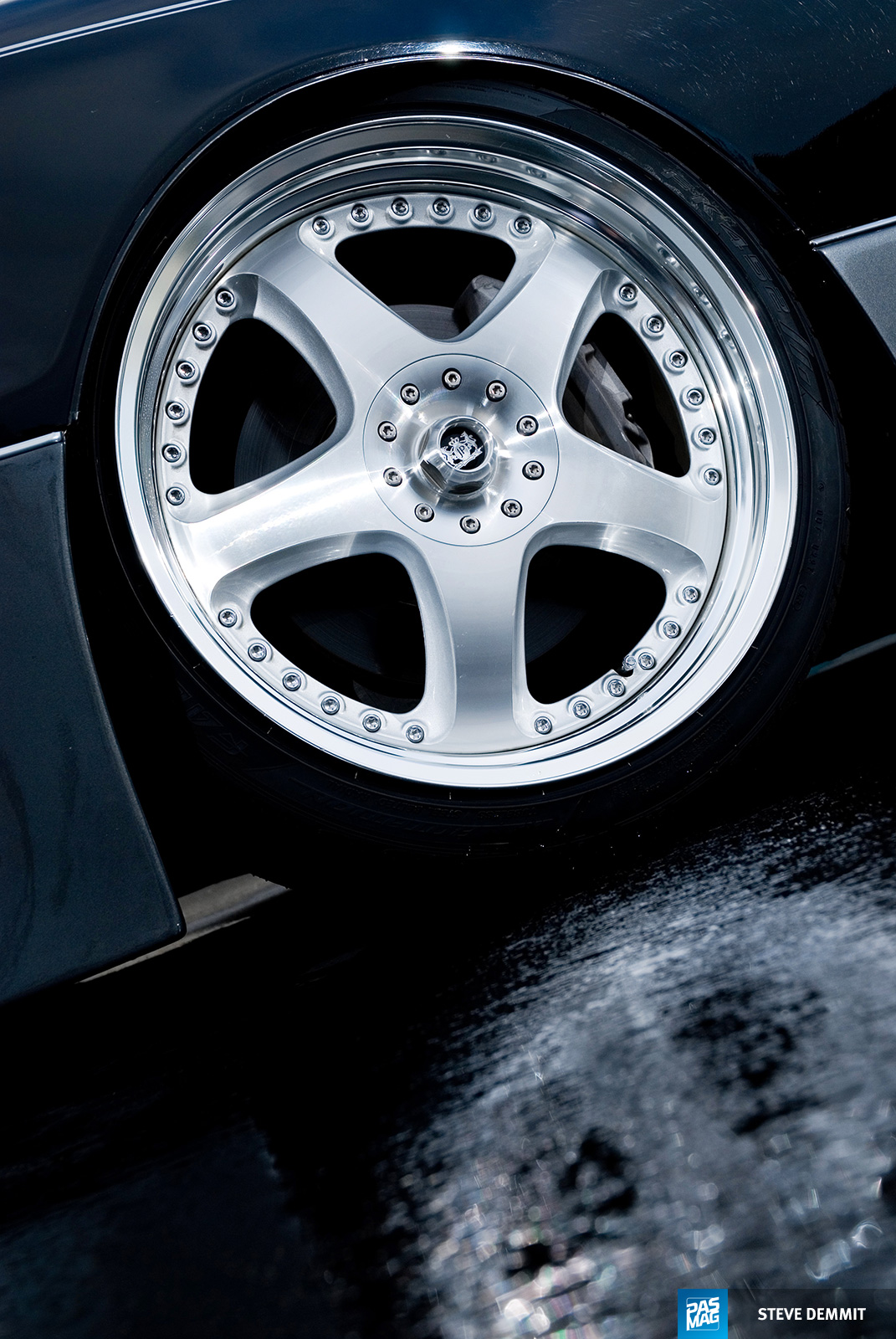 VIP-themed vehicles are known for their aggressive wheel fitments and super-stretched rubber. In its efforts to support the growing VIP community, Falken introduced the FK452 (sized 235 / 35-19 for Dimdiman's application) at last year's SEMA show. The Junction Produce Scara wheels that they're wrapped around measure 19- x 9.5 inches (front) and 19 x 10 inches (rear) and can put a crater-sized hole in your bank account, as the list price on these exclusive rollers is well over $1,000 each.
Motivation comes from a relatively untouched 4.0L engine that produces 290hp and 290 ft/lb of torque. However, Dimdiman made the breathing process a little easier thanks to the K&N filter and Junction Produce quad exhaust.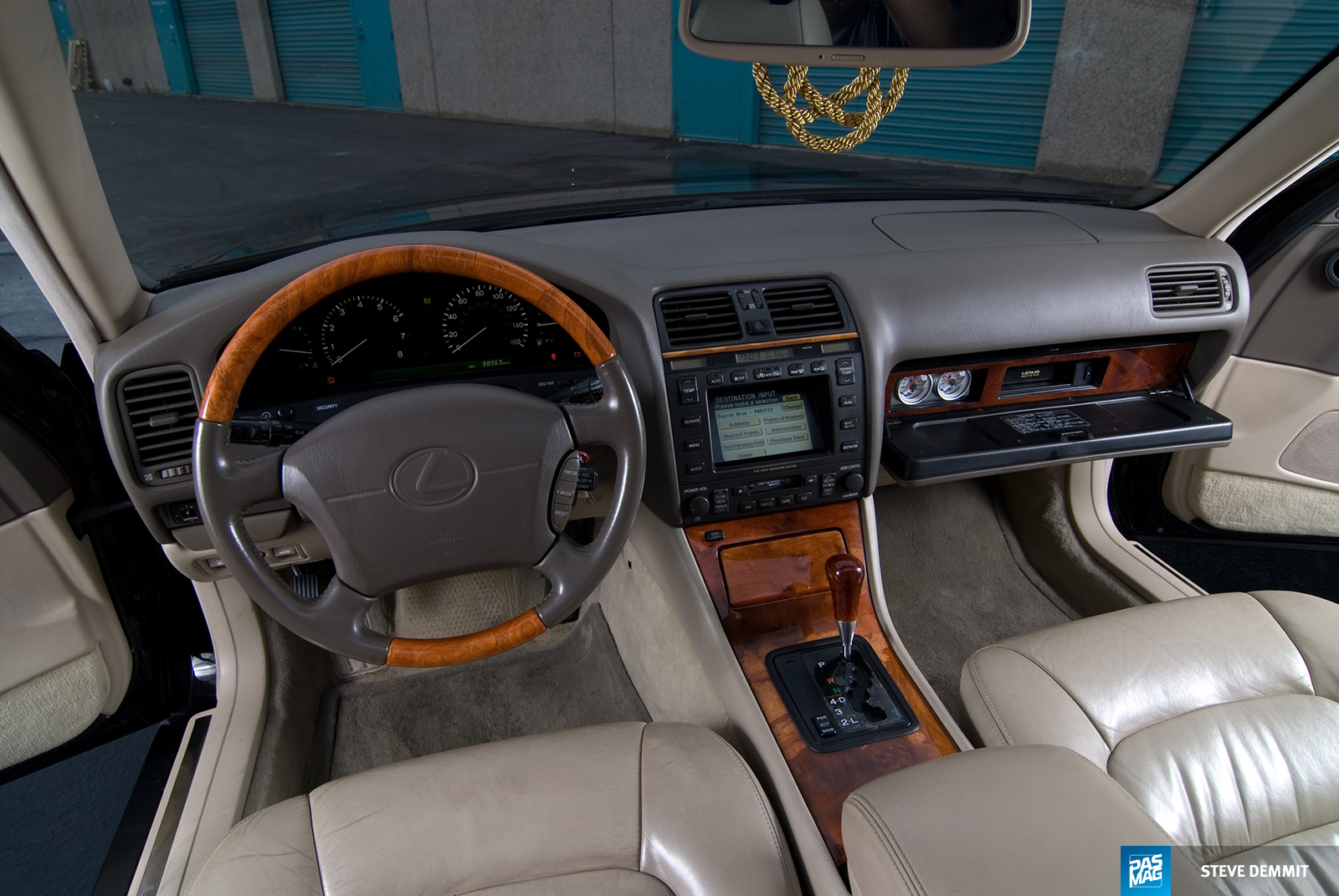 The LS400's interior remains plush and luxurious, accented with a handful of Junction Produce goodies to complete the VIP transformation. Wood grain can be found throughout the cockpit, including the Junction Produce shift knob, and Lexus steering wheel and dash kit. A Fusa hangs from the rear view mirror and adds a touch of authenticity to the Japanese-inspired build.
Dimdiman's Lexus LS400 has appeared at a number of events this year, often displayed in the Falken booth to promote the FK452 product line. Congratulations to him and his partners at Falken Tire and Junction Produce for bringing a piece of authentic VIP tuning stateside.