Photos by KC Image
---
No joke. That might as well be the license plate for Amper Kettutat's 350Z, although his choice for "WILD-Z" serves onlookers the details just as well.
Sticker-bombed tires, yellow headlights, an authentic NISMO V2 body kit, Work Meister wheels and a ridiculous amount of JDM components are but a hint at what's done inside – both under the hood and in the trunk. Where do we start? For starters, his 550 horse power plant has it all. Forged pistons and a complete internal overhaul, Cosworth connecting rods, valves and valve springs, ACL rod bearings and HKS 264 cams – then in the trunk are two JL Audio Slash V2 amps, three W6V3 subs, and six components in the cab. Fully loaded, show-n-go, performance and sound. No wonder it ran away with the win.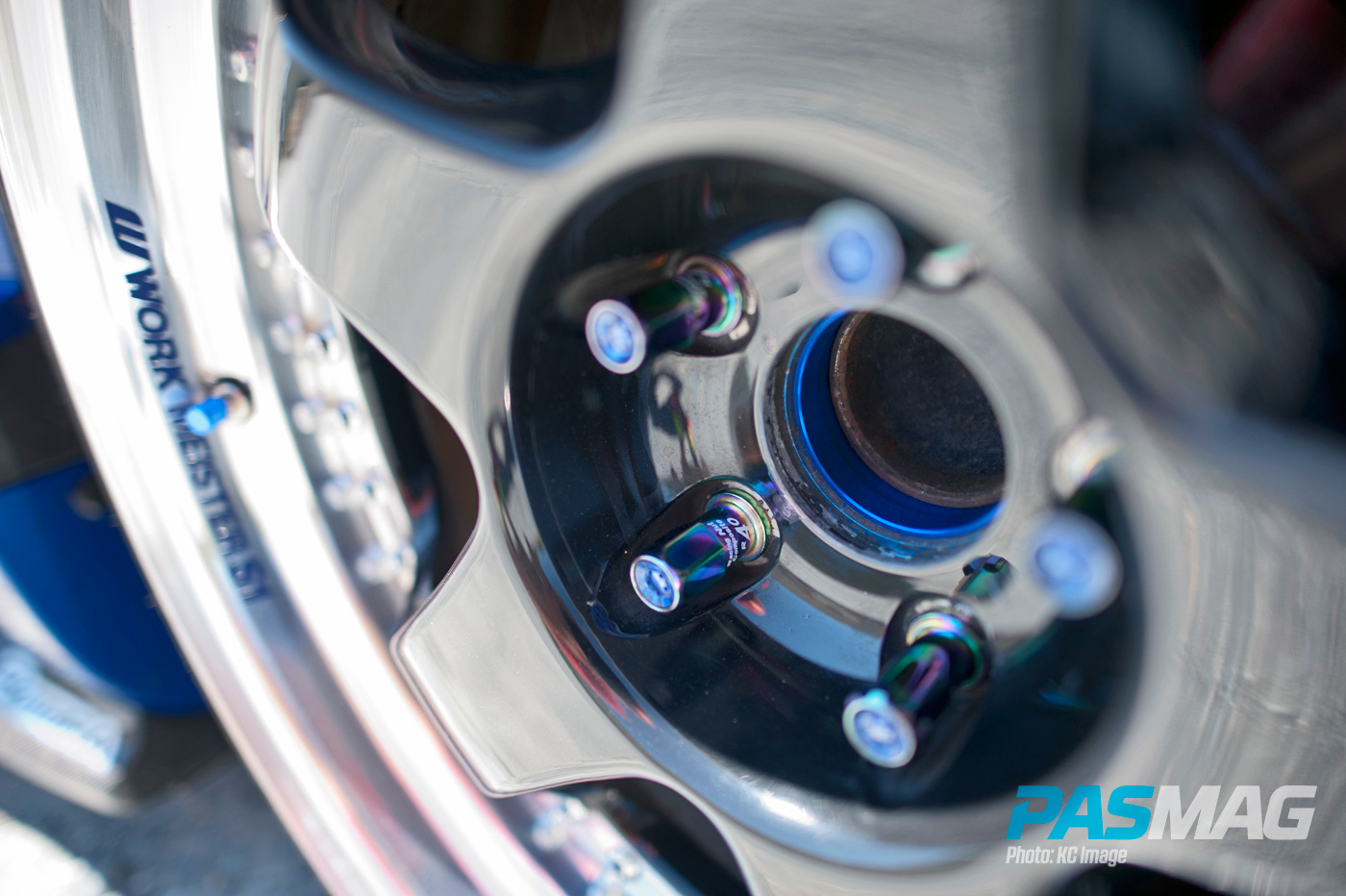 Right down to the nuts: Kettutat's Work Meister S1 3-piece wheels might grab your attention, but he's got the finest details covered, too. Project Kics R40 neo racing nuts keep things tight at the highest speeds.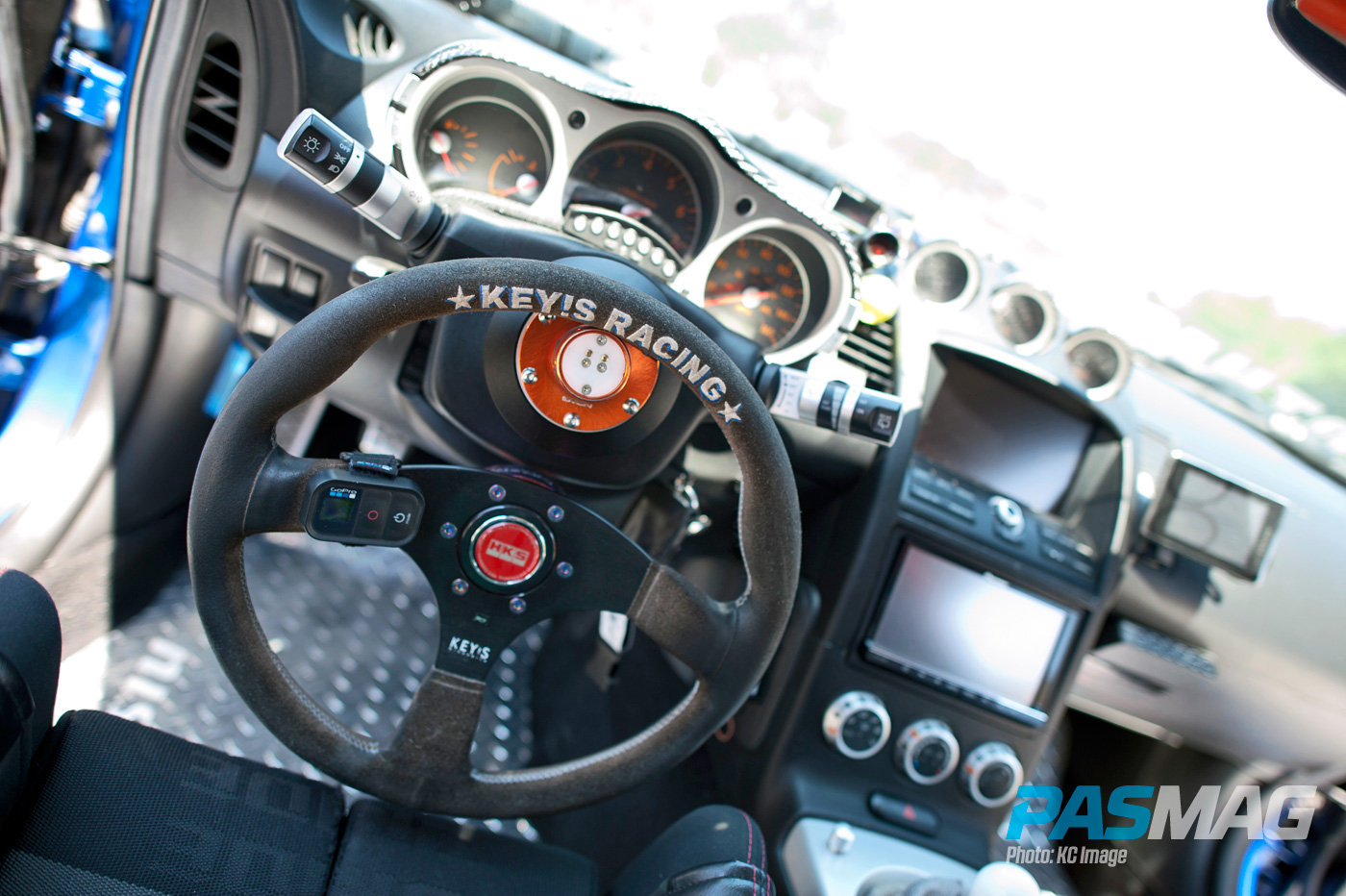 Give us the KEY!S: Who doesn't want to get behind this wheel? Key!s is the brainchild of professional GT and touring car driver Takayuki Kinoshita, and developed in partnership with ATC of Italy, this wheel has undergone real-life testing in the Super Endurance Series and GT championship series worldwide. And that's just the start of Kettutat's race-worthy interior.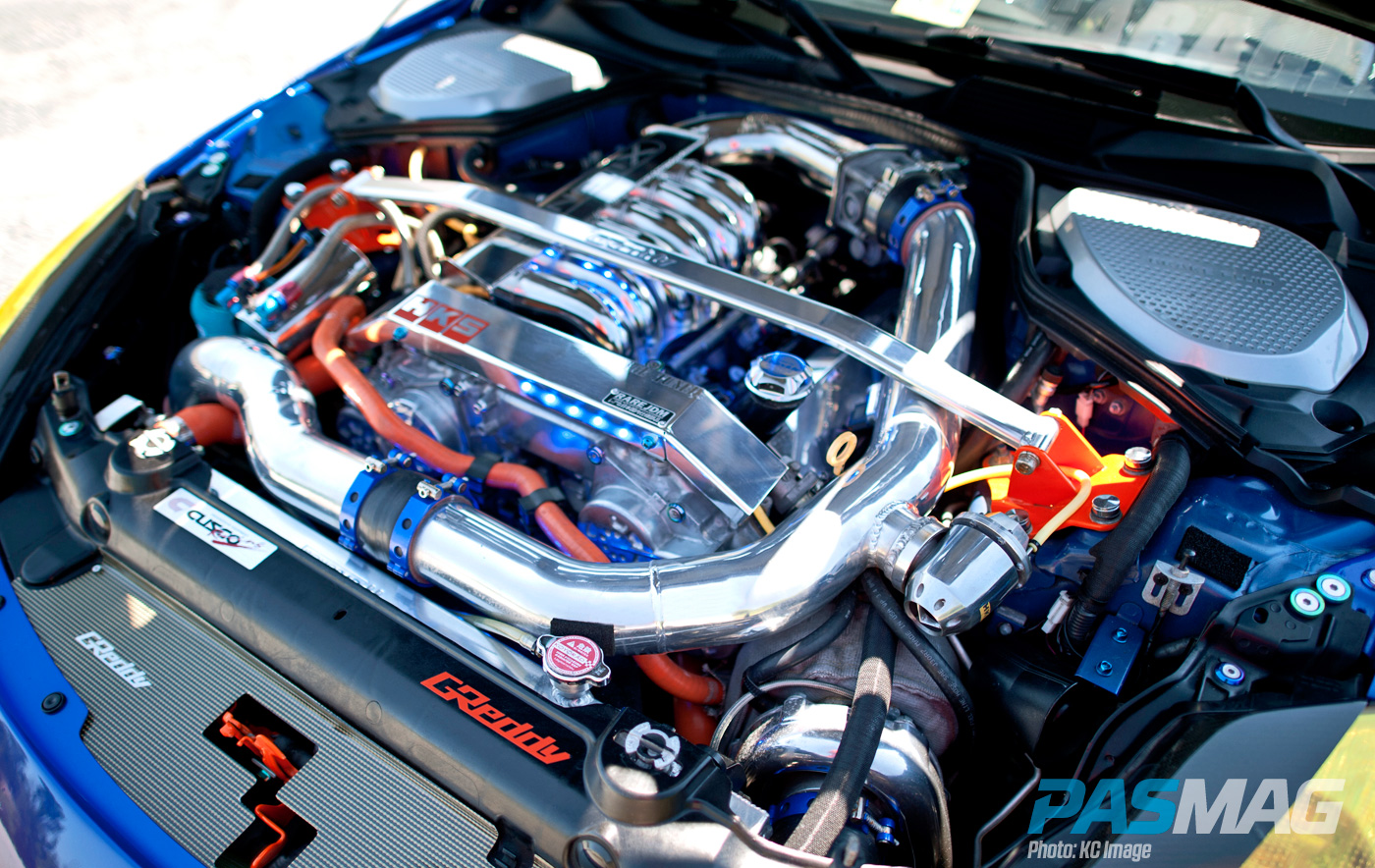 JDM friendly: GReddy, Cusco, HKS, KoyoRAD – there's a lot going on under the hood from first glance. Inside, the heavy work continues, and while it might use some help from non-Japanese brands, there was no expense spared. You'll find Cosworth, Aria, Brian Crower, NGK, Deatschwerks and more, all helping to push 550 reliable horsepower.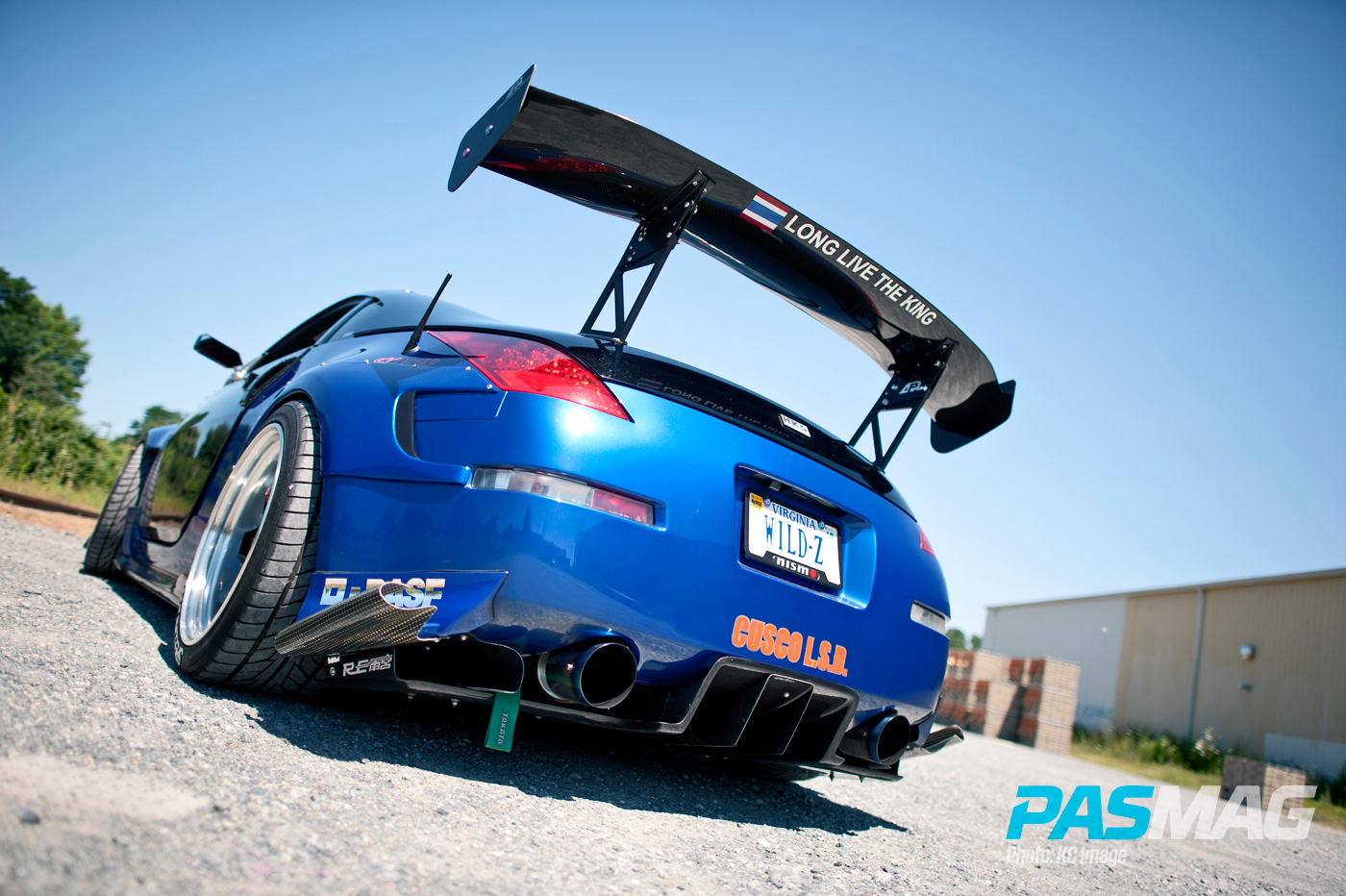 Spoiler Alert: Because the competition will likely spend a lot of time staring at the back end, it might as well look nice. Most obvious is the APR GTC 300 carbon fiber GT spoiler, Top Secret carbon fiber diffuser, and RE Amemiya rear canard extensions – all tastefully done in carbon fiber.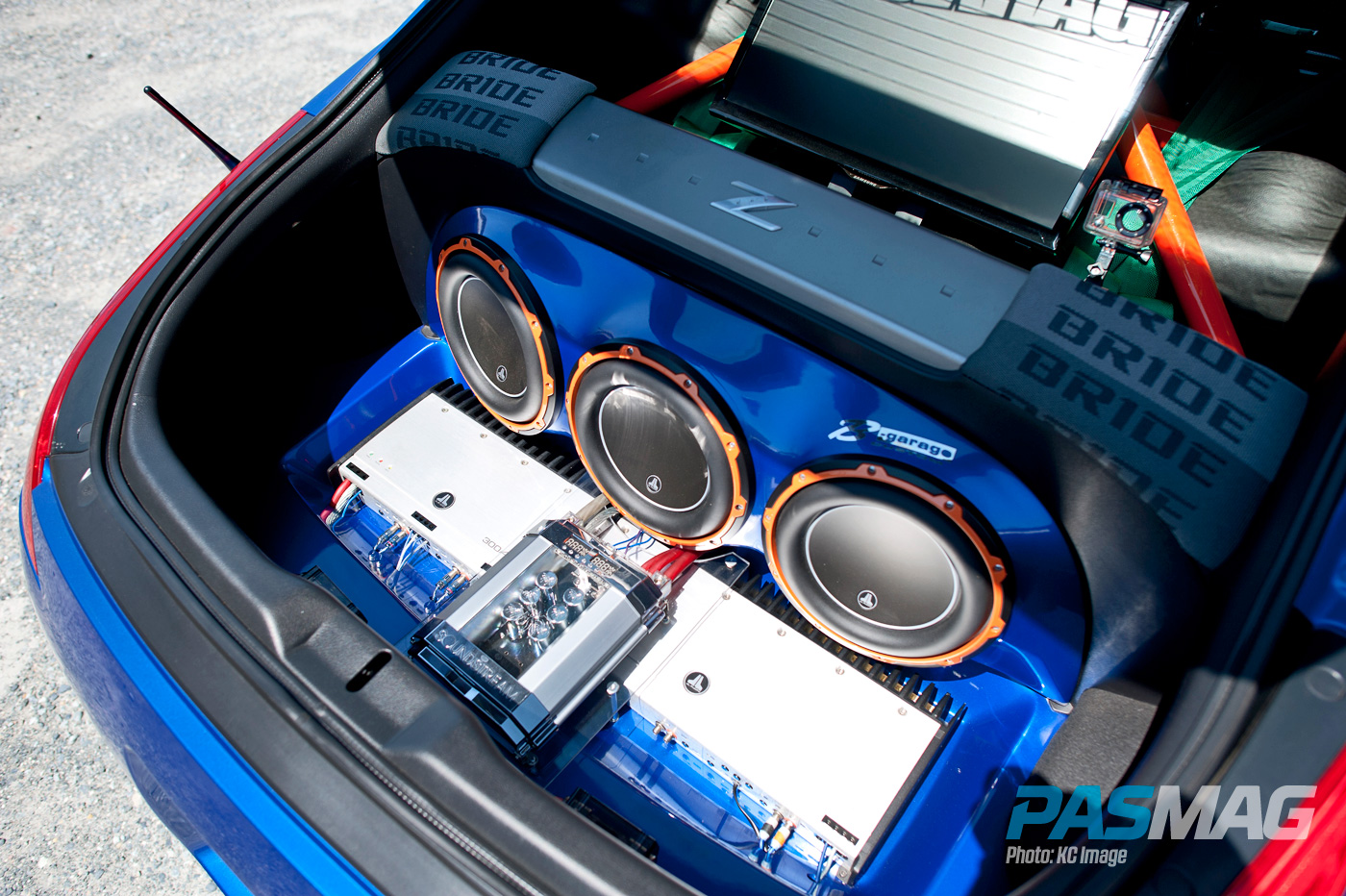 Paint Matched – A truly complete build, Kettutat spared no expense in the back. The custom sub box is paint matched blue, the O-rings around his JL W6V3 subs match his orange roll cage, and even his Soundstream SC-40CA capacitor set looks like he's got a V6 with trumpets ready to belt out some serious sound.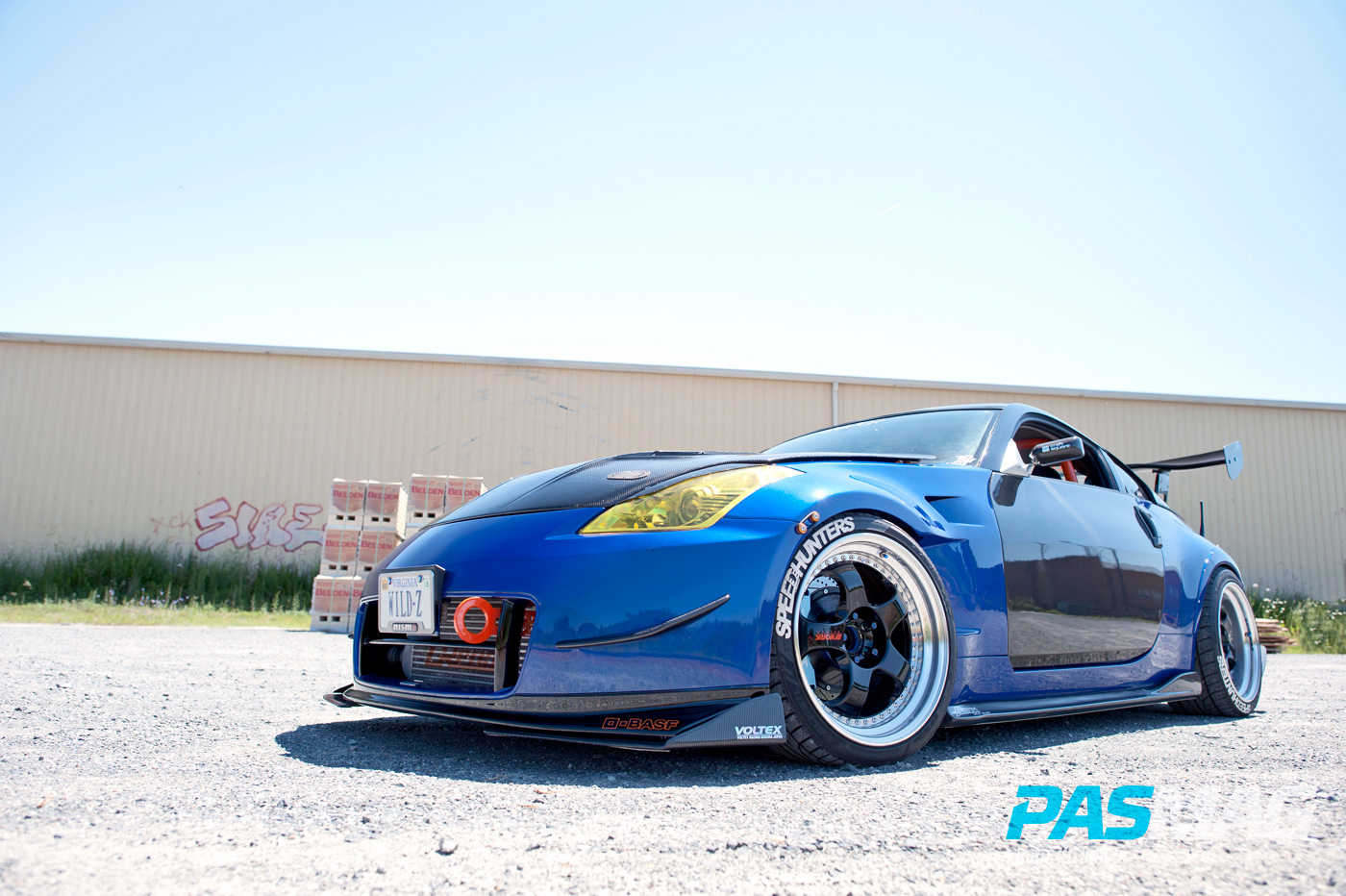 #TBGLIVE Event: The Panda Junction: Cal Ripken Stadium, Aberdeen, MD (June 1, 2014)
Votes: 59% of the popular vote
ESSENTIALS // Owner: Amper Kettutat, Vehicle: 2006 Nissan 350Z, Location: Alexandria, Virginia, USA, Car Club: Timeless Motor Group, Engine: Nissan 3.5L VQ35DE V6, Horsepower: 550 HP
ENGINE // PowerLab single turbocharger kit w/ Garrett GT35R turbocharger, Aria forged pistons, Cosworth (forged steel connecting rods, valve set, valve springs), Brian Crower fully-balanced crankshaft, ACL Race rod bearings, HKS (264 camshafts, BOV), Splitfire ignition coil pack, NGK 1-step colder spark plugs, Project X polished ignition coil cover, Kinetix intake manifold, Deatschwerks 600 cc injectors, Walbro 255 LPH fuel pump, Custom fuel rail with NISMO regulator, Cusco catch can, Samco radiator hoses, KOYORAD aluminum radiator, GReddy (air diversion yellow Kevlar plate, oil cap), Custom engine wire tuck w/ braided sleeves, LED lights, Rare JDM engine cover, Custom carbon fiber valve covers, JE Import Performance UPREV Osiris tune
DRIVETRAIN // OS Giken (twin clutch, lightweight flywheel), 6-speed manual transmission w/ custom final drive gear, Cusco LSD, Motul gear oil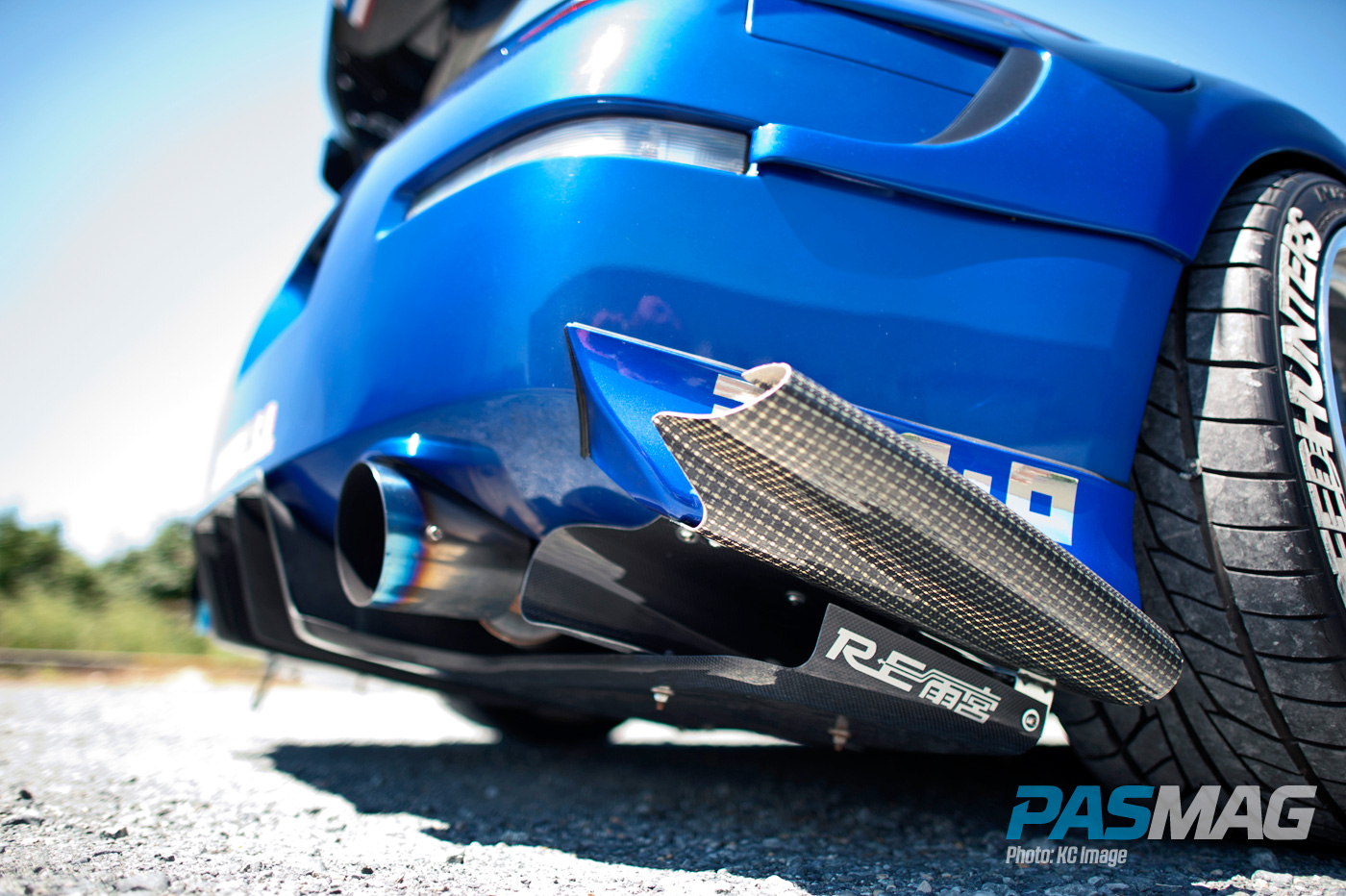 EXHAUST // HKS exhaust with QTP cut out
WHEELS / TIRES / BRAKES // 19x9.5 Work Meister S1 3P wheel (front), 19x10.5 Work Meister S1 3P wheel (rear), Project Kics R40 neo lug nuts, Syun custom Blue wheel spacers, Falken FK-452 tires, Rotora big brake kit – 6-piston calipers, 380 mm cross drilled & slotted rotors (f), 4-piston calipers, 330 mm cross drilled & slotted rotors (r), StopTech stainless steel brake lines, Motul racing brake fluid
CHASSIS / SUSPENSION // GReddy front strut bar, Cusco upper/lower control arms, Custom orange powder-coated roll cage with X-brace, Tein Flex coilovers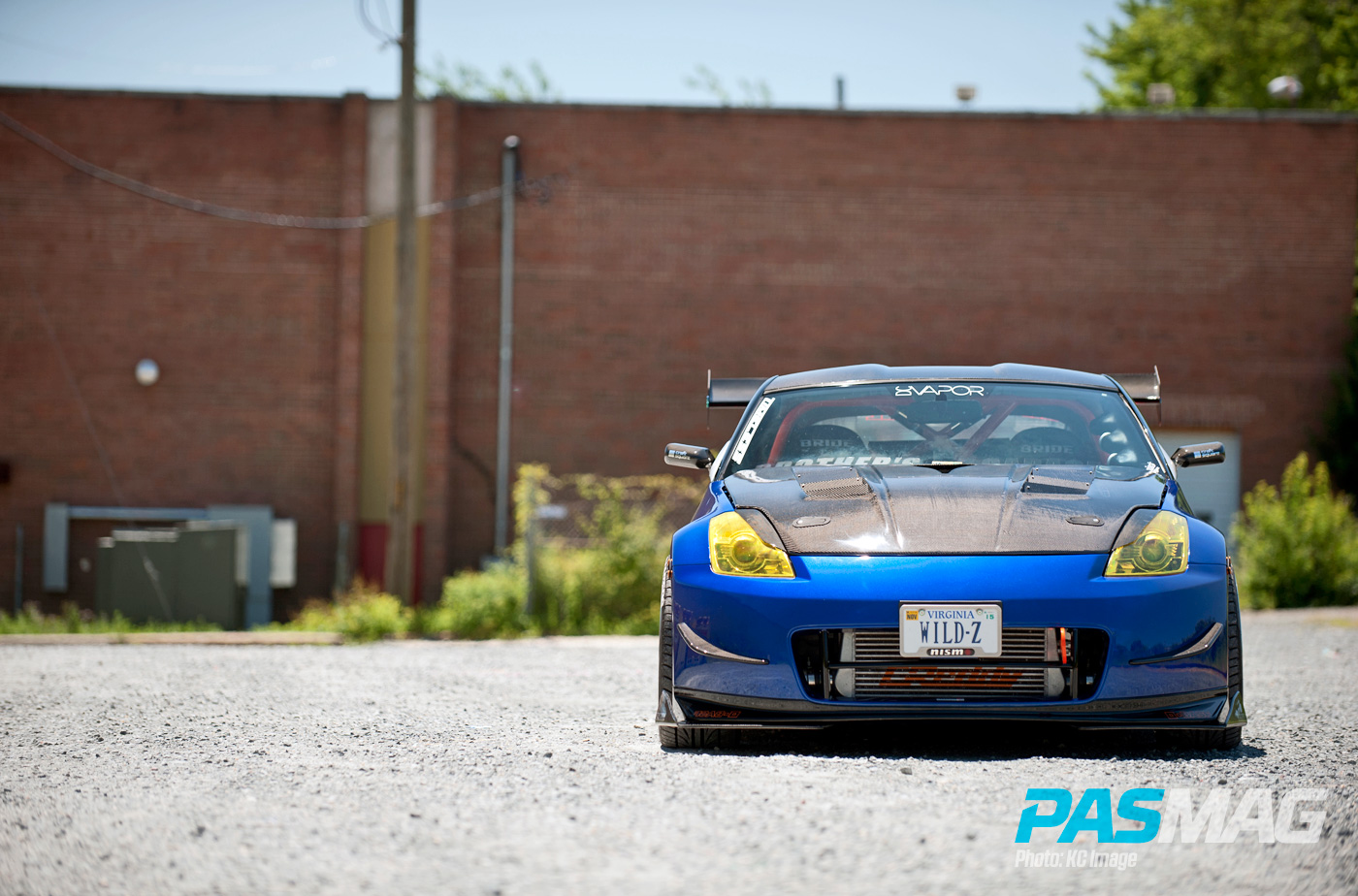 EXTERIOR // NISMO V2 body kit, Carbon fiber (front canards, splitter), Seibon Carbon (carbon fiber doors, handles), CHARGESPEED bottom line side skirt extension, JUN AUTO mechanic carbon fiber hood, Asuka carbon fiber roof, Custom "bunny" front fenders, Craft Square carbon fiber mirror, Powerhouse Amuse rear wide fender, Top Secret rear carbon fiber diffuser, APR GTC 300 carbon fiber GT spoiler, RE Amemiya carbon fiber rear canards, Custom front tow hook, Takata rear tow strap, Custom LED light kit, Lamin X yellow headlight covers, JDM (LED taillights, rear fog lights)
INTERIOR // KEY!S Racing steering wheel, NRG quick release hub, NISMO (shift knob, diamond plate metal floor shield), Bride (shift boot, custom door panel, GIAS V3 Kevlar seat), Takata MPH racing harnesses w/ shoulder pads, EVO-R carbon fiber interior parts, DEFi gauges (boost, EXT, fuel pressure), AEM wideband gauge, GReddy Profec electronic boost controller, Shift-I racing shift light, ARK Design turbo timer, WOT box w/ 2-step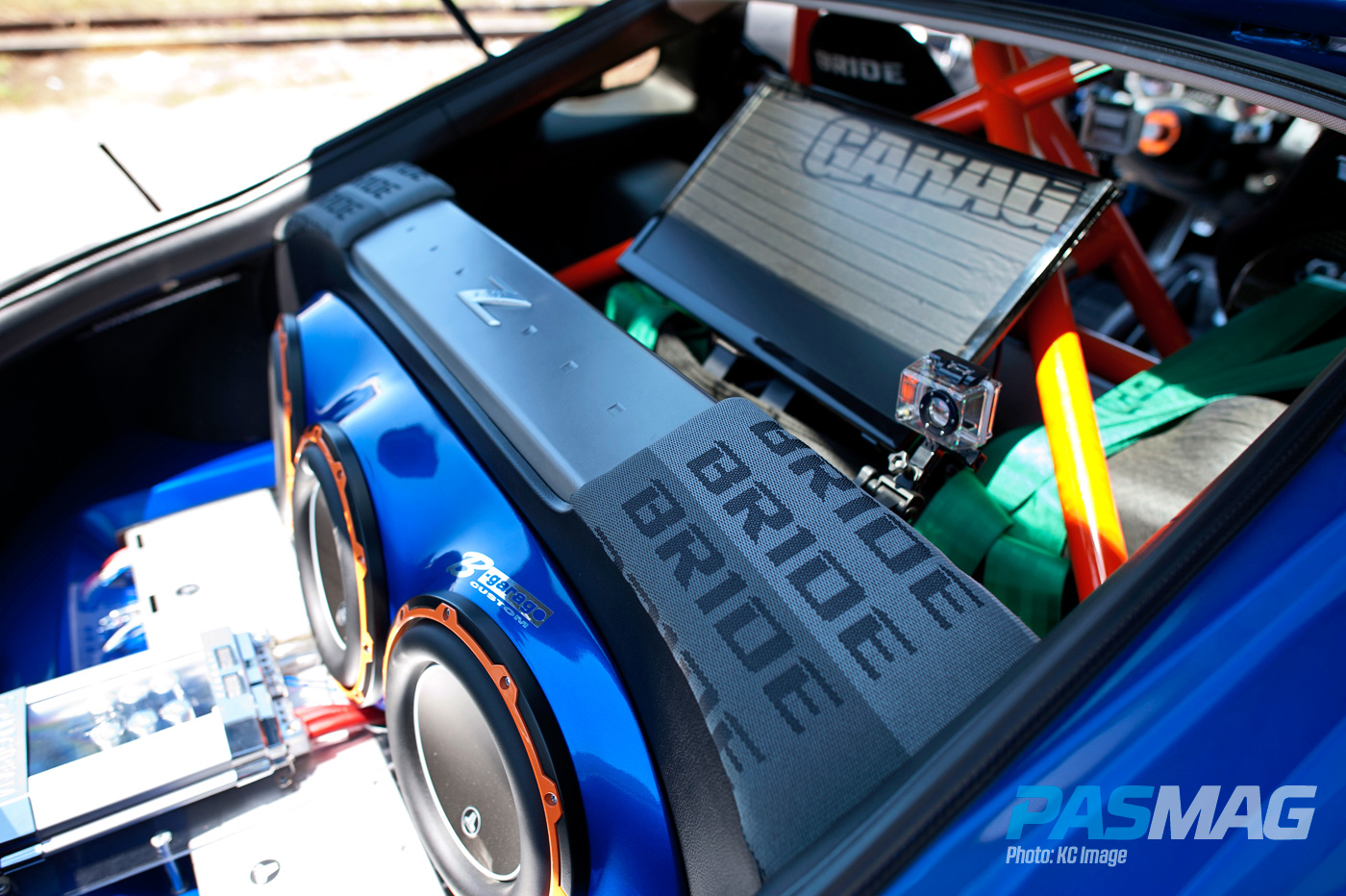 MOBILE ELECTRONICS // JL Audio (Slash V2 amplifiers (2), W6V3 subwoofers (3), component speakers (6)), Soundstream SC-40CA capacitor, Monster Audio (amplifier cables, speaker cables), Custom (painted subwoofer box, amp rack), Custom fiberglass trunk lid w, 7-inch TV monitors (2), Samsung 27-inch LED TV, In-car camera and back-up system, Viper LCD security system
Contributor: KC Image