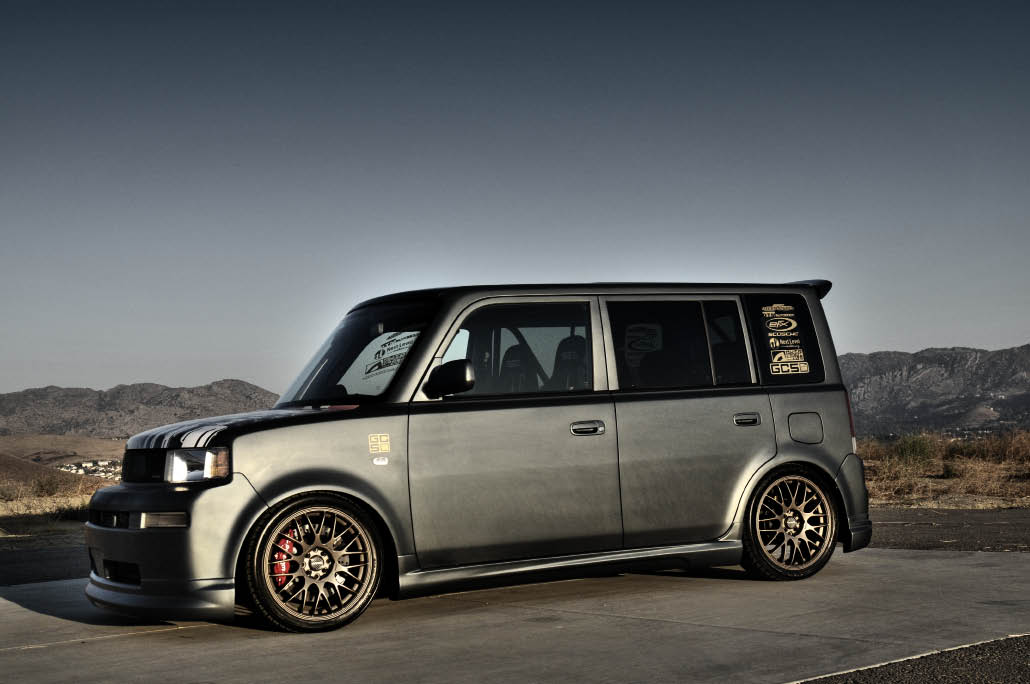 Written by Dave Pankew | Photos by Edwin Villanueva
There isn't much you can tell me about kids that I haven't heard already. Either from my parents or some miserable ex that whined and moaned about poppin' out some rugrats. Sure I'd like to carry on the Pankew lineage and no doubt my kid would be extra badass, but certain lifestyles just don't allow for it. What, am I going to pack the kid in the overhead compartment when I fly to Tokyo Auto Salon? Or get a Recaro babyseat to lap the Nurburgring in? Perhaps they have a few virgin cocktails at SEMA I can feed to the kid? Not happening.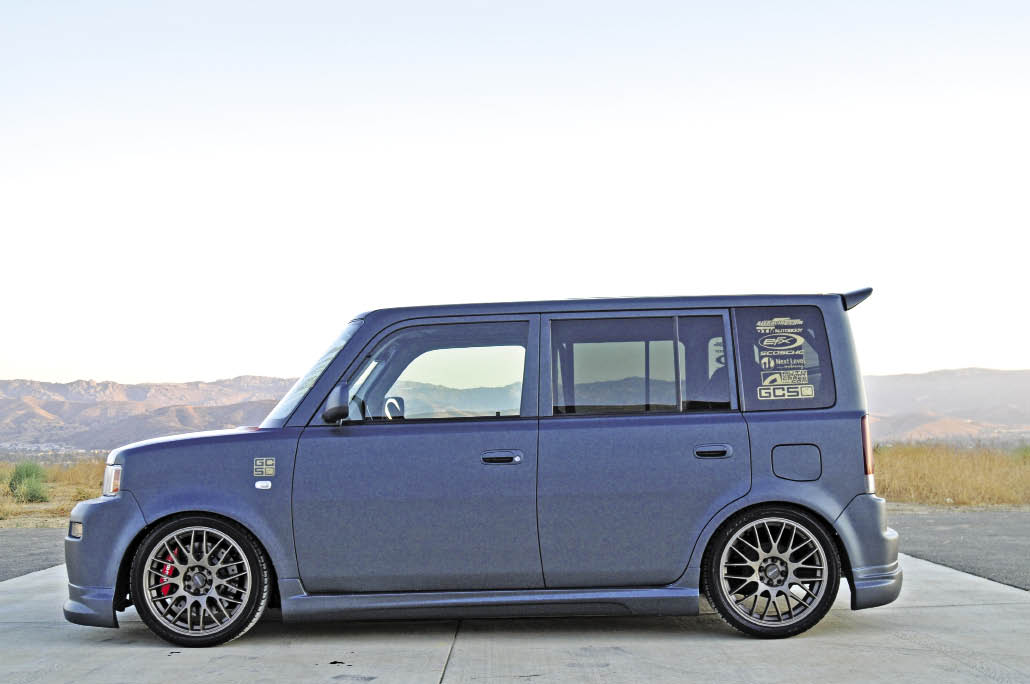 But whatever kind of spawn you create, you'd better raise to be proud of. Same goes for Toyota's children in the Scion line-up of affordable and wildly popular econo-boxes. Scion has made it pretty cool and even socially acceptable among gearheads to drive these boxes by embracing the tuner in everyone. Diehard bike enthusiast Sean Driscoll of Simi Valley, CA wanted in on the Scion scene when looking for his first car. "I have always been into street bikes." Driscoll says "but I started getting into imports after I bought this Scion back in 2004."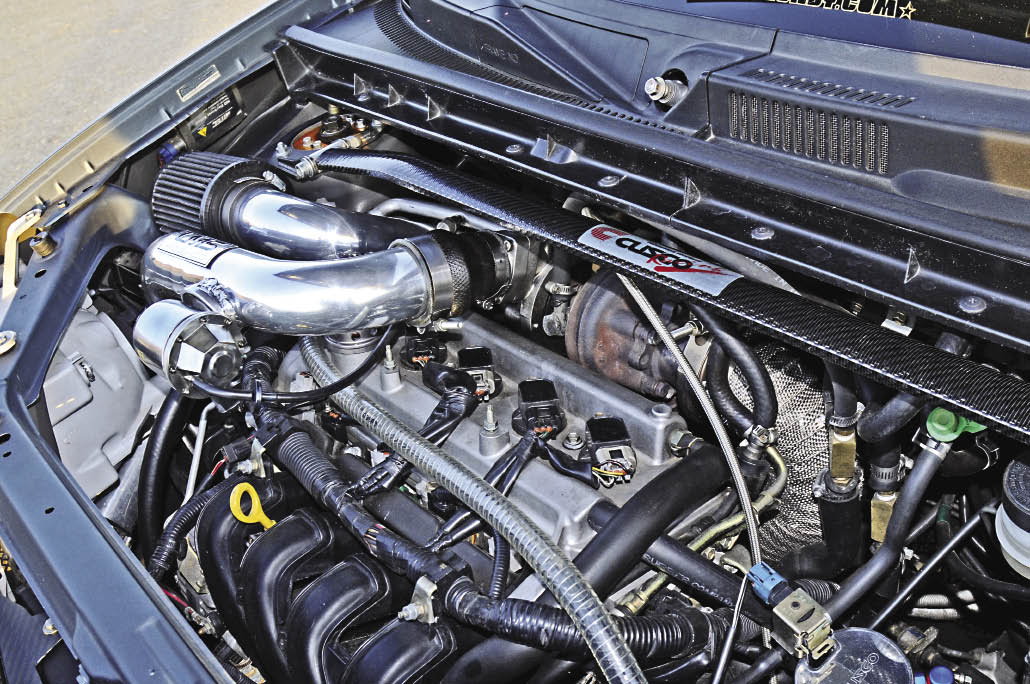 This member of Gold Coast Scions told us his first vehicle was actually a Yamaha R6, so the Scion was an adjustment in the speed department but he intended to ramp it up to his standards. He started by pulling out the 1.6L motor and getting it tweaked. The mill was sent off for a full sleeving kit and plugged it with 9.5:1 pistons from Wiseco.
A beefier headgasket was added in order to handle some boost courtesy of custom turbo setup. Sitting atop a custom tubular manifold, the Garrett GT2560R ball bearing turbo. Connected to a network of Luxury Motor Sports intercooler piping and vented by an HKS SSQV, the turbo is fed by a conical K&N filter. The spent gases are dumped in to an A'PEXi N1 stainless exhaust. The extra power warranted a driveline upgrade, so Driscoll added an Exedy street clutch and KAAZ 1.5-way LSD to handle the beat-downs.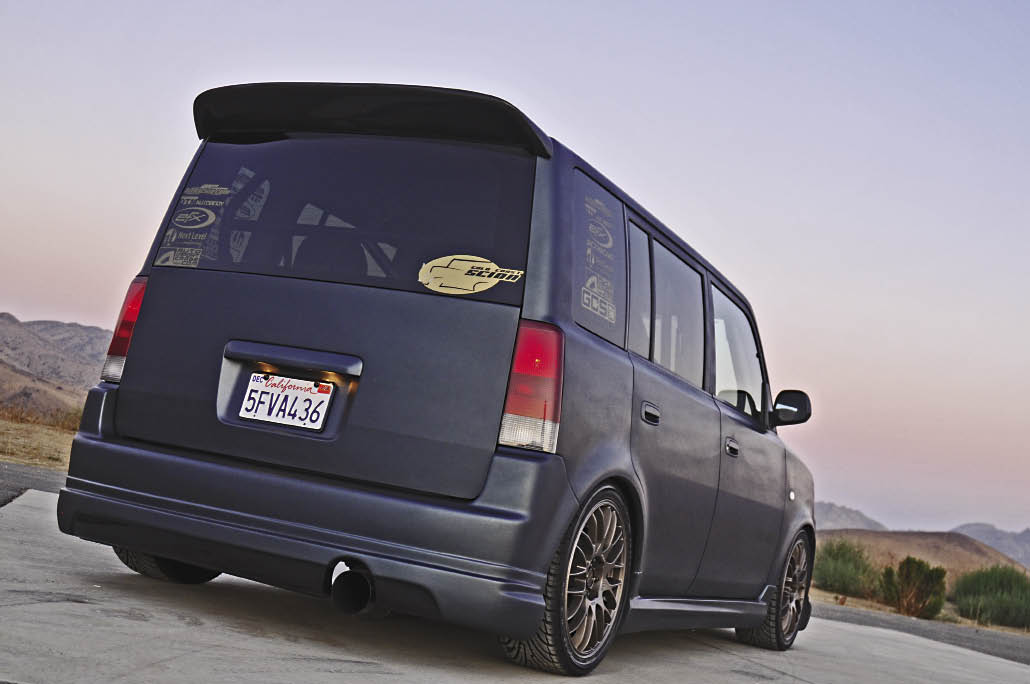 The suspension was ramped up thanks to gear from Cusco. A set of the Vacanza coilovers drop the Scion and the dampening was stiffened to keep it planted. Cusco adjustable camber plates help dial-in the stance when it was dumped. Driscoll also added an uber-sexy Cusco carbon fiber strut bar to tie it all together.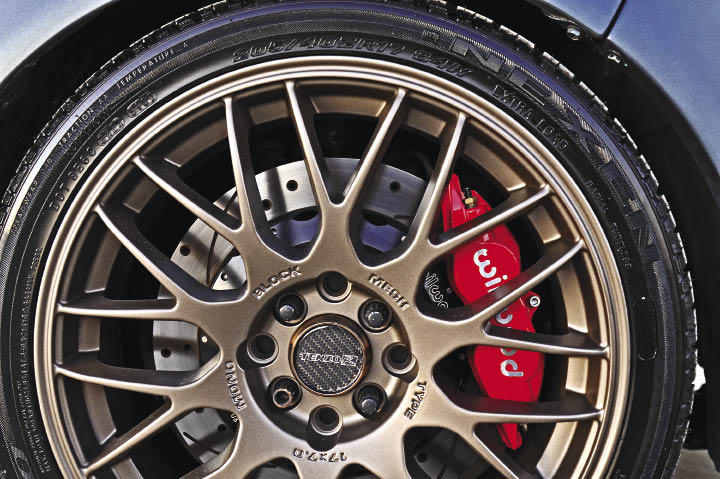 The outside of the project definitely gets attention. A full AIT Racing K-spec body kit was added before being shot in a custom color. Inspired by the H2, this flat gunmetal color has an upscale appearance and a durable finish. After the paint was cured, some trick vinyl graphics were applied on the hood based on the work of artist, Max Grundy and its 3000K yellow HIDs easily cut through the night.The rolling stock on the project are some flat bronze wheels from Tenzo R. The Type-M wheels measure 17x7-inches on all corners and are wrapped in Falken 615 225/45R17 tires for some versatile grip. Behind the multi-spokes is a Wilwood big brake kit up front using 4-piston calipers along with 330mm slotted rotors.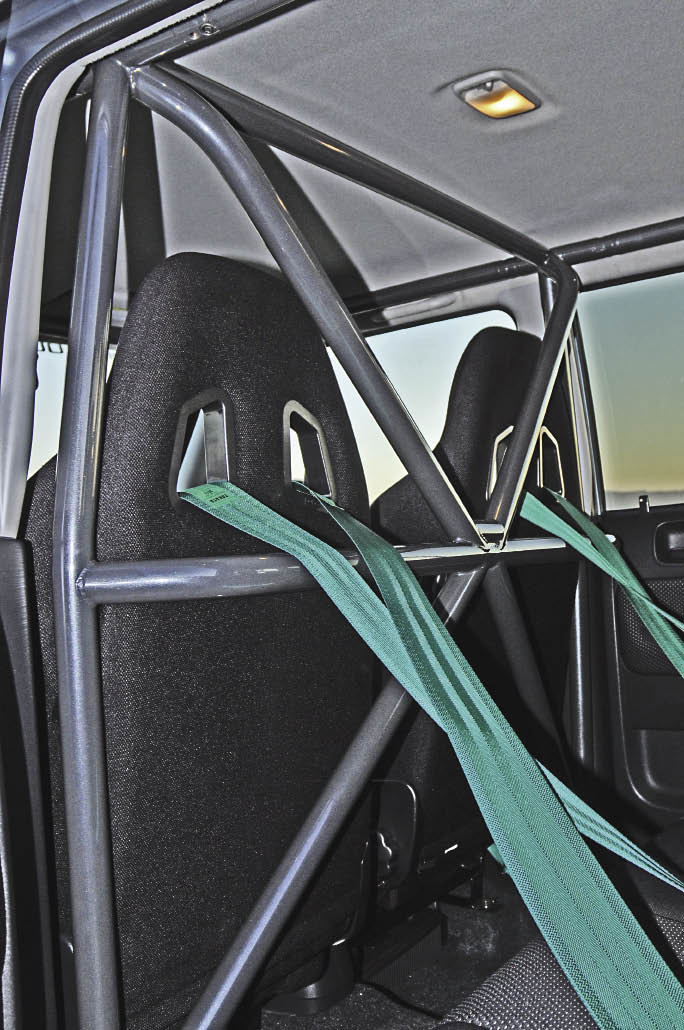 The inside of a Scion can be cozy, but Driscoll made it that much more intimate with a roll cage. The multi-point color-matched cage zips around the interior and renders the backseats useless making it a 2-seater.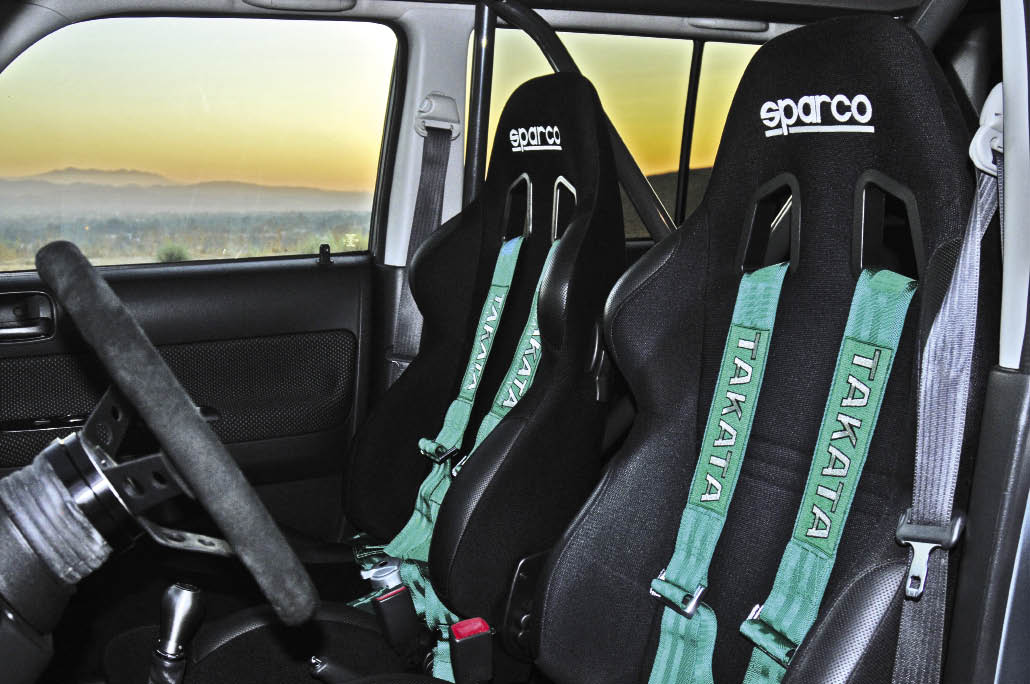 The seats were swapped out for Sparco Torino IIs and trademark Takata 4-point harnesses.
Mounted into the dash are a trio of HKS 60mm gauges including: boost, oil pressure and water temperature in addition to an HKS turbo timer.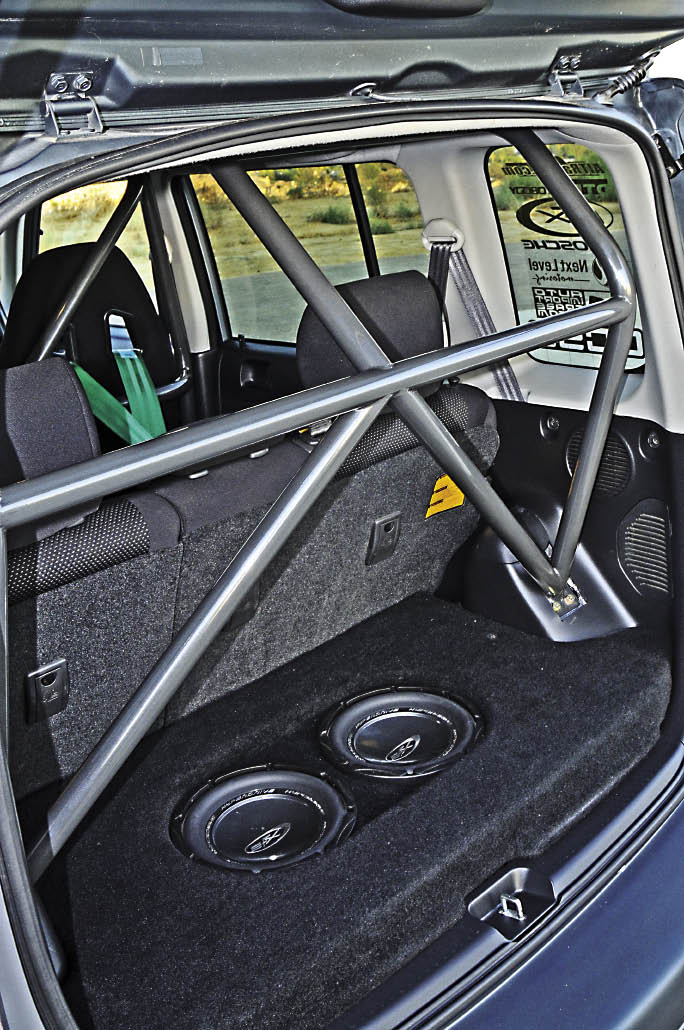 Adding to the soundtrack for the ride, Driscoll turned to the experts at Scosche and Realm Audio. He picked out a handy Scosche Bluetooth connection system for his iPod and added Accumat sound deadening to the entire vehicle. After building a clean and simple custom subwoofer enclosure, a pair of Realm Audio 10-inch subs were positioned to fire upwards in the hatch. The Realm Audio amps also power the component speakers found throughout the cabin. The entire system was linked up with the very best Scosche wiring and distribution blocks.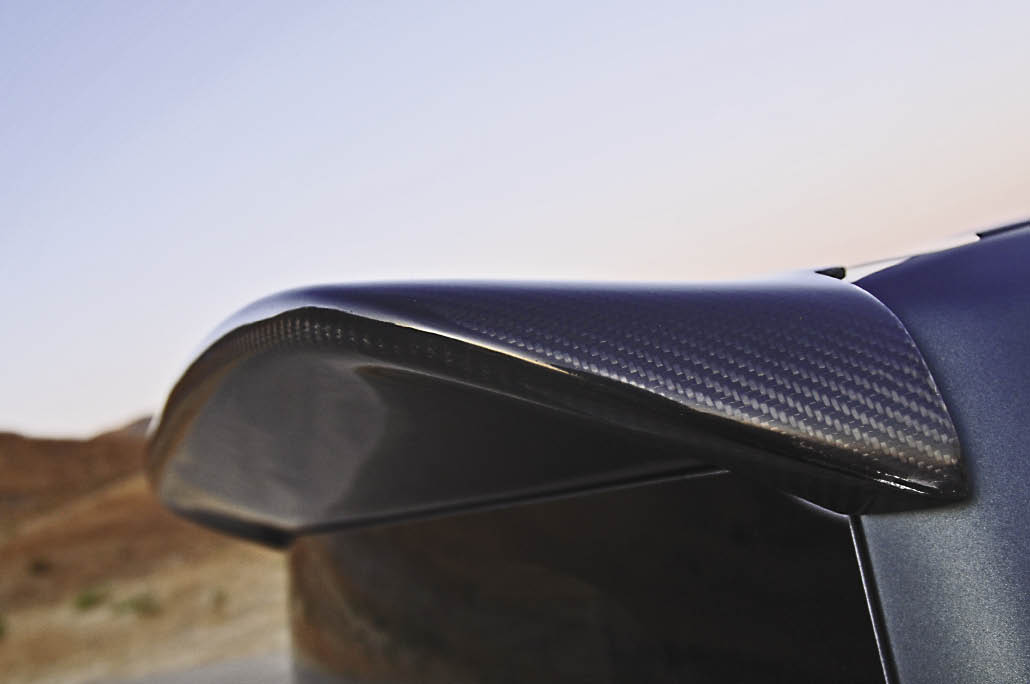 Driscoll claims to get a load of looks in his pin-sized hero. With the performance cranked up and a sick multi-point cage now snaking through the xB, there is no mistaking this for a light-weight. Anyone willing to test it out from a roll on the freeway is more then welcome and likely to be put in their place. This rugrat has certainly come a long way.