The Timeline:
Rewind about ten years ago and carbon fiber was for real race cars only. You almost needed an 8-figure budget just to get it right. If you knew someone that had carbon fiber bits on their car, they were considered a mega-baller because even wet carbon fiber was ultra-expensive. Carbon fiber materials, more specifically the twill is expensive and very rare at the time. It's very hard to work with and the rejection rate in those days was very high. However, in the early 2000s many manufacturers started producing OEM panels and others with vented and improved designs. Today, with the overseas companies up to speed and with the demand high, carbon fiber parts are everywhere! They can even be found for sale at the mall but the innovators in carbon fiber always stay a few steps ahead of the curve.
The Company:
Enter Password:JDM who as a company, has a cult-like following and are well known for everything from rare and hard to find gear to their dry carbon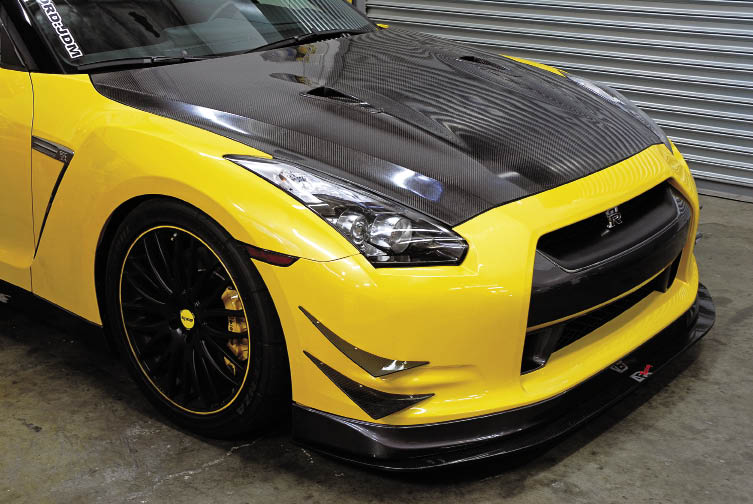 parts available for Honda and Acura products. They have been doing it for years since they branched out from only selling rare JDM goods. Today, Password:JDM has really branched out to everything from Honda Ruckus scooters all the way on up to Lamborghini parts with their Tecnocraft line. What has really turned some heads is how fast the Password:JDM's in-house team of designers, engineers and fabricators have turned around new carbon fiber parts for the GT-R. And not just any played-out wet carbon fiber but real dry carbon fiber to the caliber that you would expect on race cars. The nicest part about the real dry carbon products from Password:JDM is that they are 100% made in the USA, from materials sourced from all the various aerospace suppliers located within Southern California. Something has to be said about being able to walk in and tour the production facility where dry carbon is produced and we were blown away by what we saw. We walked away very, very impressed.
The Products:
Password:JDM is on a mission to reduce the weight of the new Nissan GT-R. At 3894lbs wet (yeah we put it on a scale and it was 1770kg!) the GT-R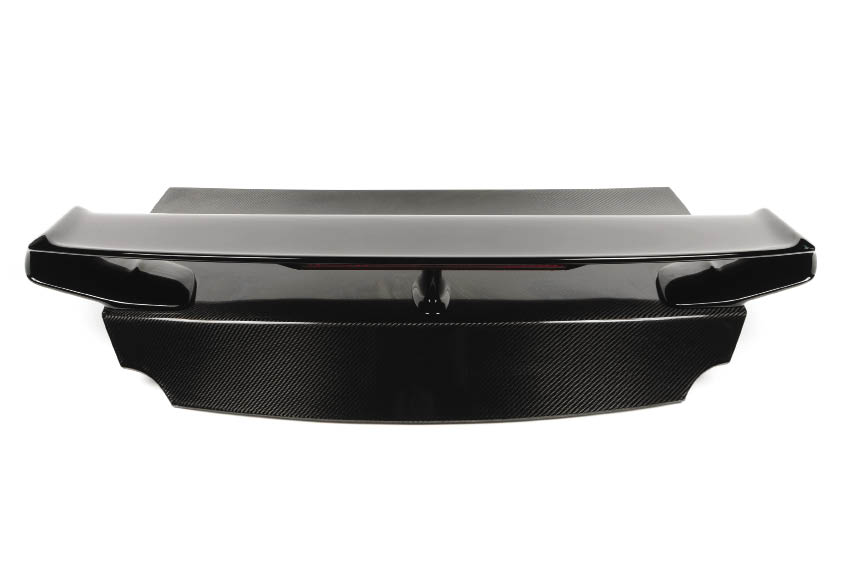 needs to go on the kind of diet afforded by real dry carbon. To accomplish this, they went out and bought a new GT-R and started tearing it apart from day one. If we didn't know any better, we would have bought each and every one of the guys at Password:JDM a straight-jacket for Christmas. Anyhow, the first product they released was well before many owners had even taken delivery of the renowned supercar. A World-first, the Password JDM dry carbon hood is an improved version of the OEM aluminum hood with identical exterior shape and exceptional fitment. They redesigned the inner structure to take more weight reduction advantages. The difference being in the weight where it tips the scales at under 13.5 pounds!
The new GT-R dry carbon trunk was also another World-first that came out of the Password:JDM lab. They were able to reduce the weight of the original panel dramatically by their proprietary blended epoxy resin process. How much weight? Well, this piece is only 4.5 pounds and when we visited Password:JDM we lifted one of them and it was positively creepy to feel how light it really was. The shape and fitment is, of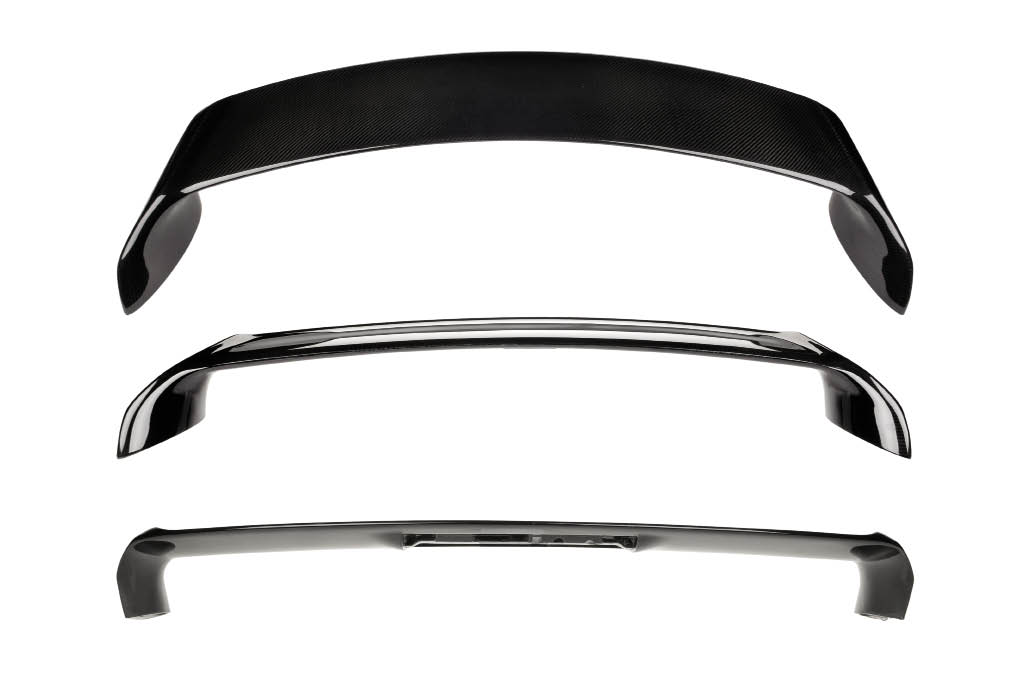 course exactly the same as OEM and retains all of the brackets for hinges, hydraulics, seals and releases as the factory piece does. While you can delete the wing and go slick-top, the Password:JDM unit works seamlessly with the OEM wing or if you really want to step up, they also manufacture a rear spoiler out of dry carbon fiber!
The Elevated Dry Carbon Spoiler that Password:JDM has created is a masterpiece of carbon composite engineering. The piece is a complex shape that's based off the original spoiler to exacting tolerances. The beauty of the piece is that it retains the factory third brake lamp that has often been deleted by other similar aftermarket offerings from Japan. By design, it's elevated by 60mm and has a 50mm rearward offset when viewed from the side. The cantilever effect from the Elevated Dry Carbon Spoiler has been proven to increase downforce. With less flex than the original, you can be assured that the Password: PDM wing will provide much needed additional downforce for this supercar. Naturally, the dry carbon piece offers a 2.5 pound weight savings over the original but offers a much cleaner, classy looking piece that's elevated and has all the features you would expect from Password:JDM.
The Password:JDM dry carbon program also gets into parts that are rarely addressed. Weight reduction is a great thing to achieve, but they found that the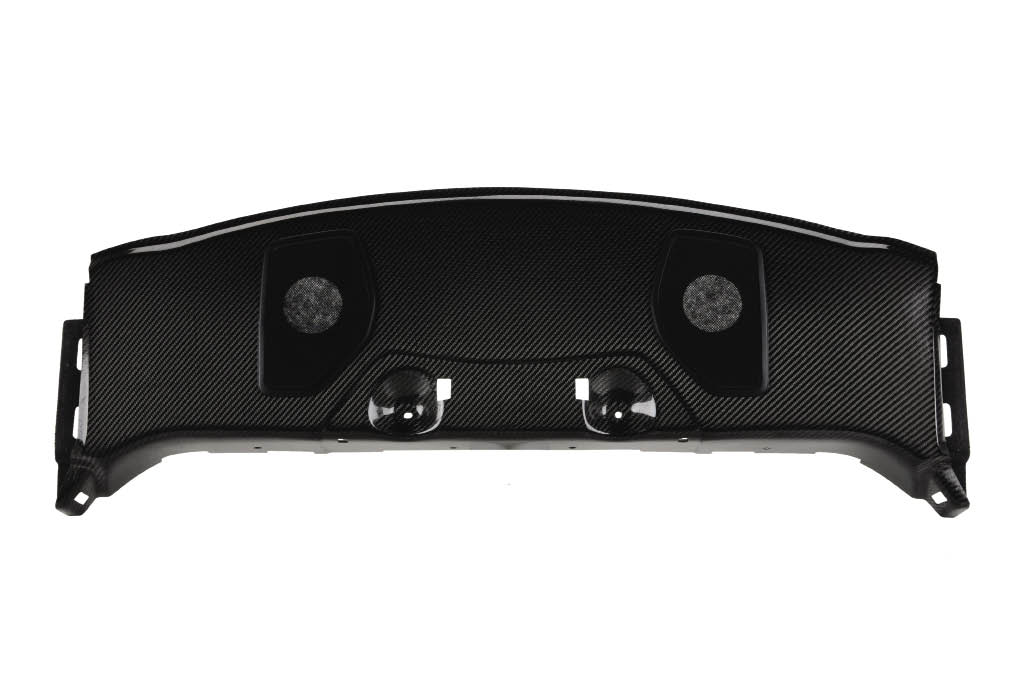 rear speaker deck was a bit tacky looking as well and was crying out to be dry carbon. So they removed it and molded it, all without destroying the carpeting material. The result is truly a work of art! OEM fit and functionality with ease installation. Molding what was essentially carpet on top of cardboard without destroying it and be able to hold a perfect tolerance and make the parts fit like OEM takes real talent. We were told that this product does not rattle or add any unwanted noises to the car and fits perfectly.
While the difference between Password:JDM's dry carbon product offerings and what else is offered by other companies is night and day, there really isn't much difference between Password:JDM's dry carbon and the dry carbon that you see on professional race cars. We were told that the process is exactly the same because they recruited some of the best talent from professional racing and the aerospace industry. They use nothing but epoxy based pre-pregs and real twill that's spec'ed out by Password:JDM. Production is done entirely in-house using the latest in autoclave and tempering oven technology under vacuum. The lead engineer and fabricator spent the last 16+ years designing and producing one-off pieces for various professional race teams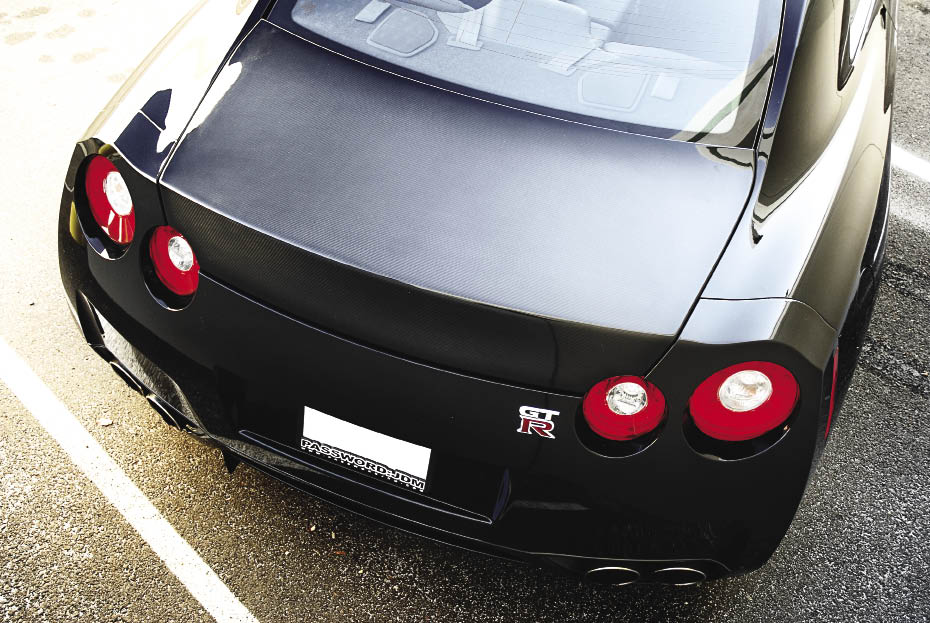 prior to his involvement with Password:JDM. We were told that even the molds utilized at Password:JDM are dry carbon as well. Imagine how expensive that must have been, but I guess you shouldn't spare any expenses if you're bent on making the best products in the industry. It speaks volumes about a company who produces real race quality dry carbon fiber and it is done entirely in Southern California. On our next visit to L.A. we will be taking another tour of the production and design facility just to see what else is new.
The Verdict:

The Password:JDM list of lightweight parts for the GT-R is now at 12 pieces, many of which are world firsts. It's probably safe to bet that when this article goes to print, that they will probably have 20 or so products for the GTR. It's very evident that the team at Password:JDM takes a lot of pride in their product offerings. It shows exceptionally well, and probably because it's very well made.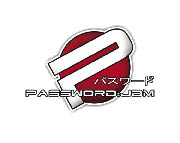 As the rest of the market is trying to play catch up with Password:JDM, it seems like they are truly one step ahead in technology. We asked the team at Password:JDM what the secret was, and we were told that it's the talent of the whole team, and not just one person around here that makes this company tick like clockwork.
The full line of Password: JDM dry carbon pieces for the Nissan GT-R is at www.passwordjdm.com/gtr and while you are there look around at their applications list should you not have a GT-R yet. Password:JDM is committed to getting to market firsts and getting it precisely right for form, fit and function.
PASSWORD:JDM
Dry Carbon parts
800-PWJDM-01
www.passwordjdm.com