The A90/Mk5 Supra was one of the most popular platforms at SEMA 2019.
With Supra builds ranging from mild to wild across every hall of the big show, each one was unique in its own way, but there was one that truly didn't resemble any before or after it: The StreetHunter. A collaborative effort by popular automotive YouTuber, TJ Hunt, and the team at Streetfighter LA produced a one-of-a-kind widebody kit that dared to take on the widebody kits by big names like Rocket Bunny Pandem. We sat down with Hunt to get his perspective on the process behind making his own widebody kit a reality.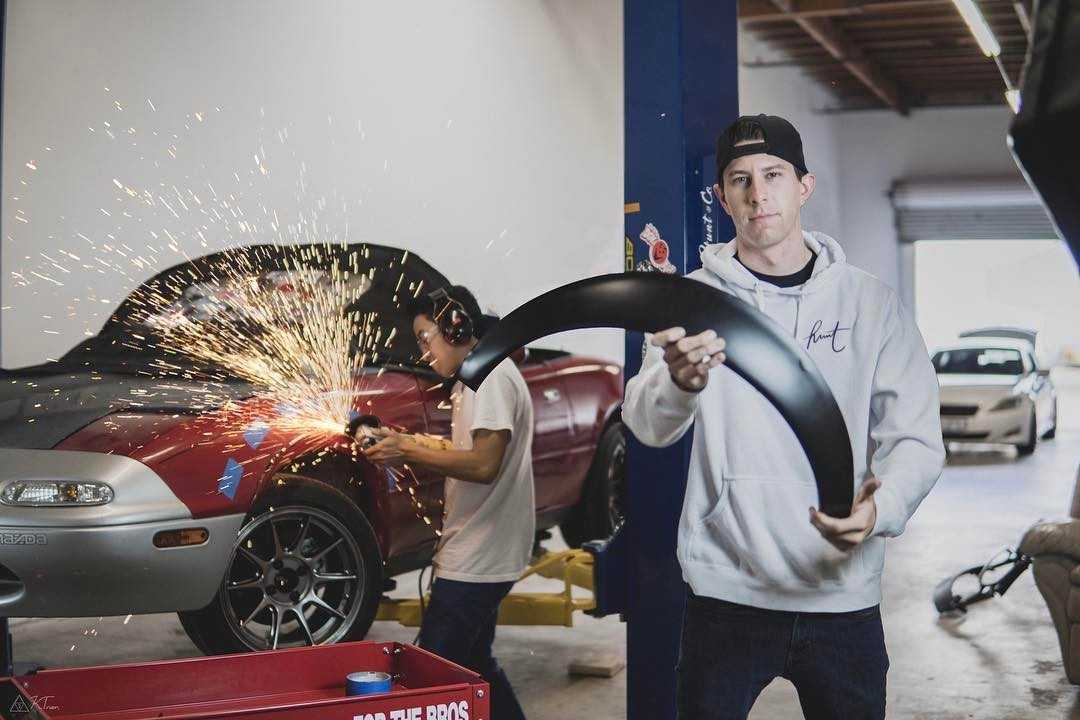 Adam Gordon: Hey TJ! Could you introduce yourself for anyone in our audience who might not know who you are or what you do?
TJ Hunt: Hey! My name's Tj Hunt and I'm an automotive influencer/YouTuber. Pretty much what that means is i use my platforms on social media such as youtube and instagram to document not only my builds on all my cars, but also my daily life with my friends, new business opportunities, etc. I also own a clothing company called Hunt and Company, and over the last 2 years have started to get really into the sport of drifting. It all started with me just filming my Subaru BRZ build and it grew from there. As of right now i currently have a Subaru BRZ, Nissan 350Z, Nissan 370Z, Mazda RX-7, both the Toyota Mk4 and Mk5 Supras, C8 Corvette, Chevy 2500 HD, and a Lamborghini Aventador. My videos revolve around the build process of all these cars and everything else in between like my drifting journey, etc.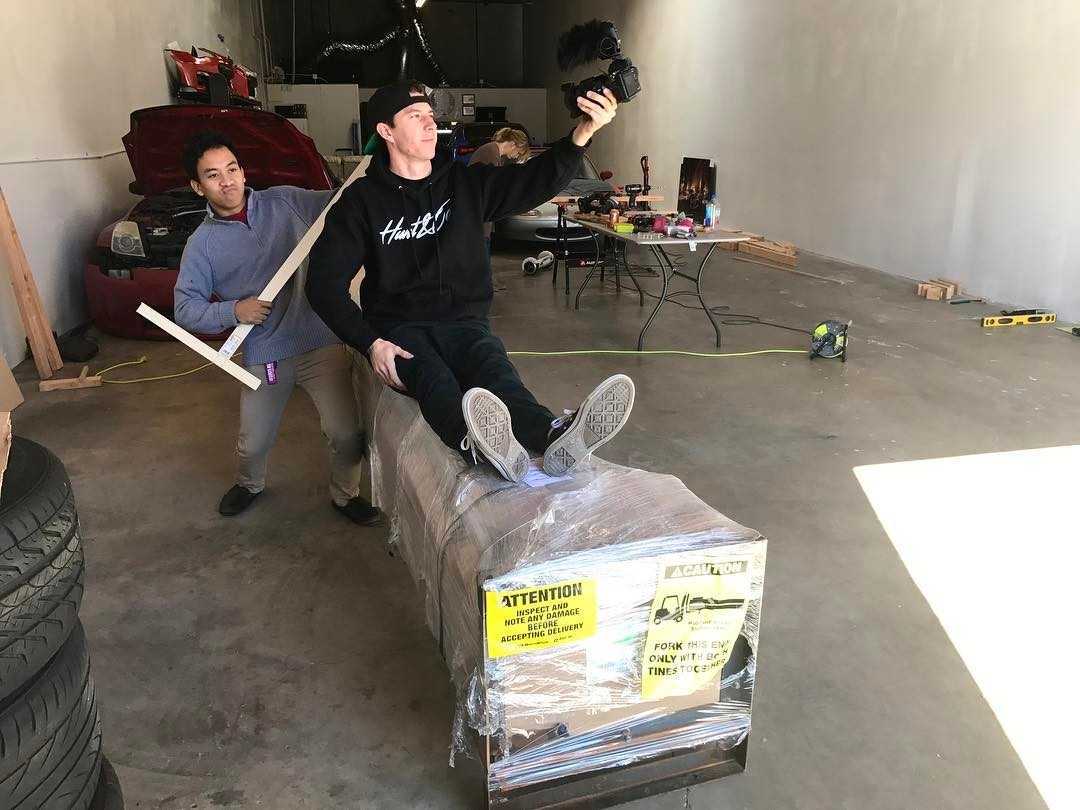 You obviously have a bit of experience building and working on cars. What made you decide to develop your own body kit?
So what started as just me and my best friend Calvin building our own cars in our garages has amassed into the business we have now. We're pretty much completely self taught and trouble shoot as we go, with the help of our friends and industry people we meet along the way. And it's because of how well everythings grown and evolved that I was able to be given the opportunity to start up StreetHunter Designs. I've always loved body kits since I was a kid. Before StreetHunter I ran other kits on my cars. There were always aspects of these kits that i loved but other areas i wasn't too fond of. This is what prompted me to solve the solution myself by coming up with StreetHunter designs. This way I could mold what I liked and from there, share it with the world.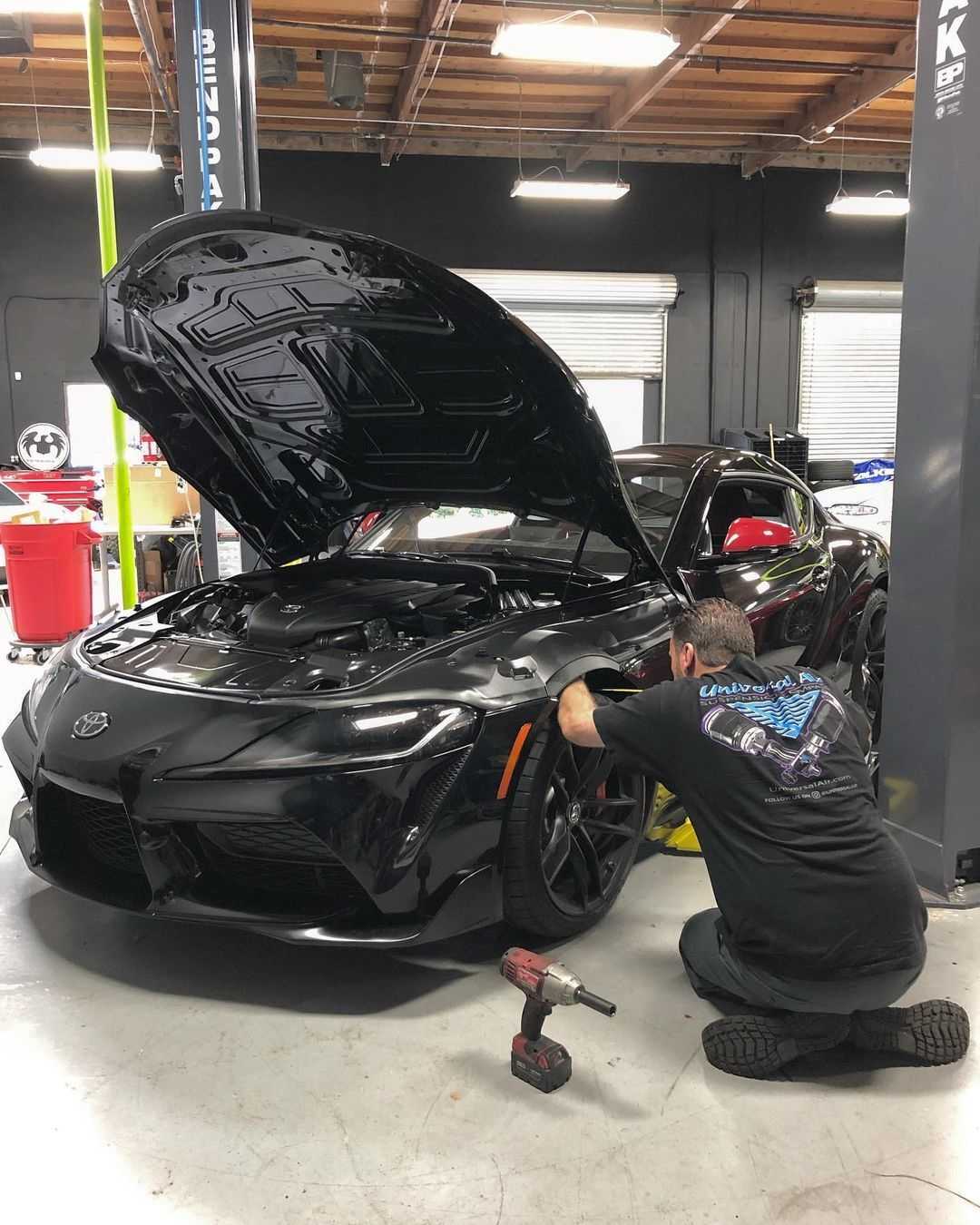 Can you walk us through the process of making a body kit from scratch for a new platform?
Before we start designing a wide body there's a lot of just looking at the car, honestly. Getting a feel for its body lines, what would look good, etc. I think it's really important for a kit to go hand in hand with the car's natural bodylines. I dont think a kit should ever take away from the natural bodylines of the car, so we spend a lot of time making sure our kits accentuate the bodylines that are already there. Then from there, i dig deeper and look at all the heritage of the car, this helps me get inspiration and direction for the kit. For example, looking at the wing on the Mrk5 bodykit, the inspiration for that came from the TRD wing on the Mrk4 Supra, and then from there we went for a more modern look. Once we have a general idea of what we're going for it's just trial and error of mocking up, changing different aspects, etc until we get the final product.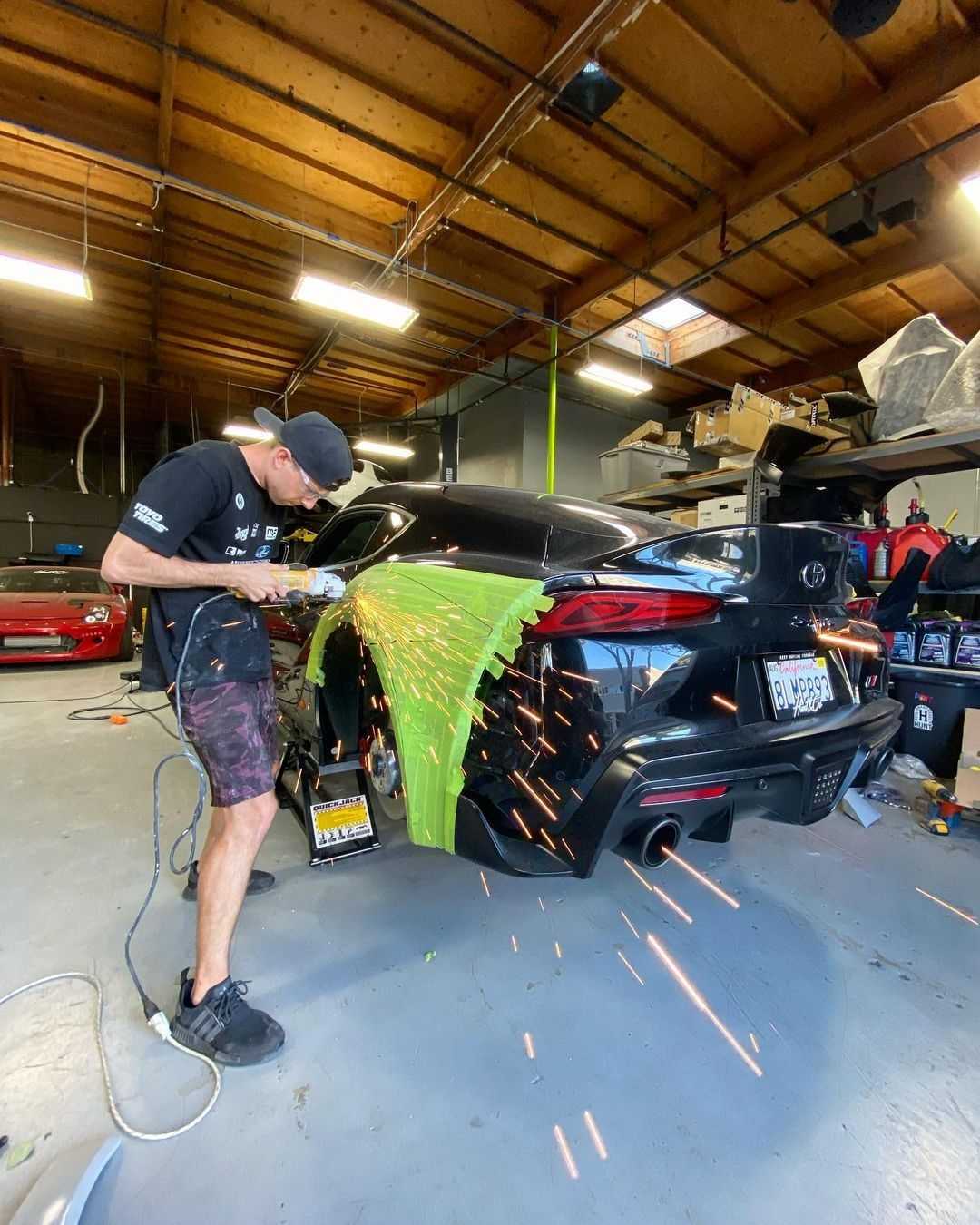 Were there any significant challenges in the process that stand out to you?
Not any super big ones that stand out. I'd say the main challenging aspect is making sure our kit is unique. We want to strive for a unique kit, that's different from anything out there on the market offered for the same car. Of course when we're able to get in early with designing a kit, there's not much competition out there yet so it's easier but designing something that others have done before is more difficult as we navigate the road of making sure the StreetHunter Design is distinctive to us.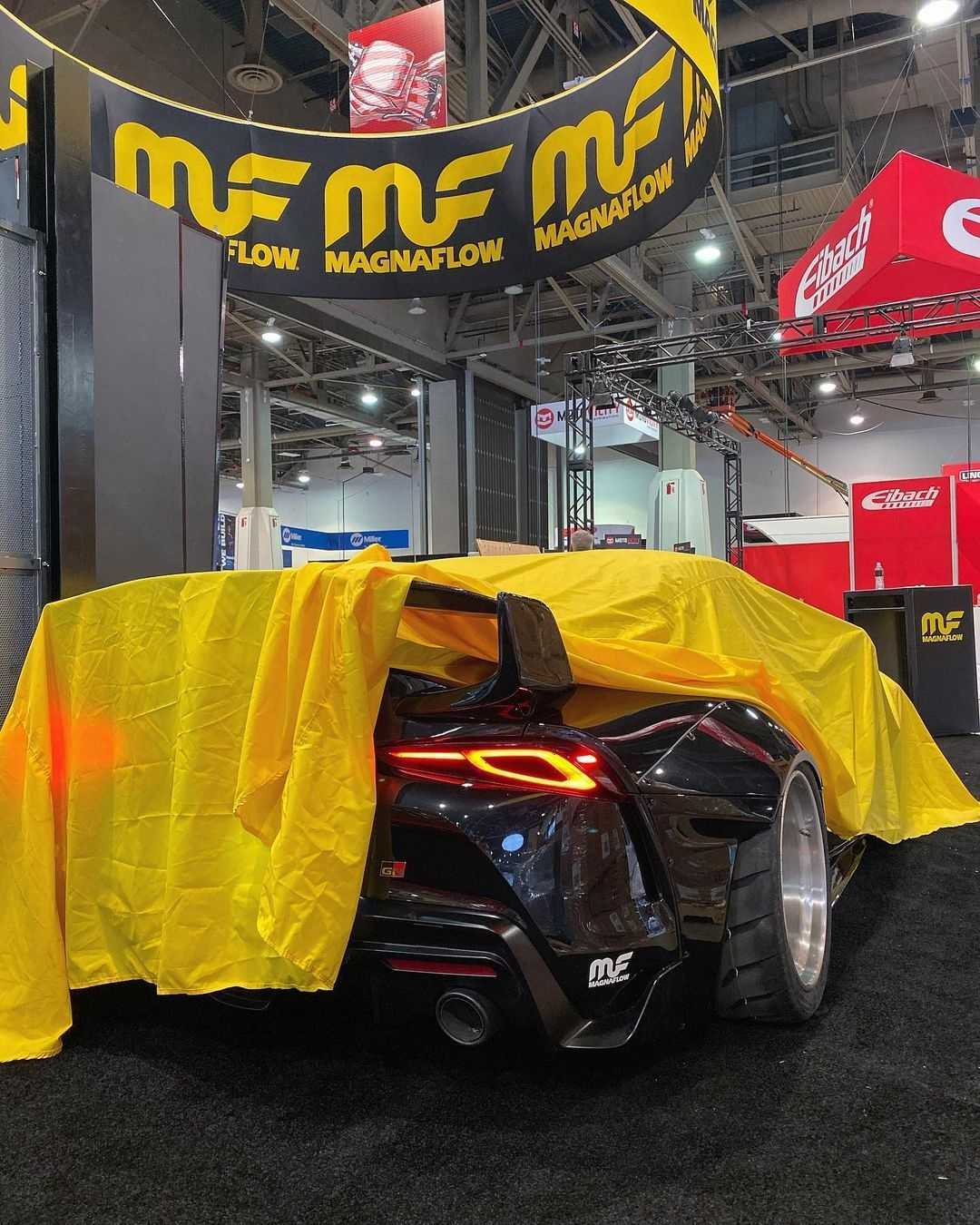 You were on quite a time crunch to get the Supra and kit ready for SEMA 2019. How did that play out?
Yeah it was tough because not only were we trying to get the Supra done, but we were also working day and night trying to get the GT3 kit on our Ferrari done. The Supra wasn't "officially complete" until 30 minutes before it was set to be picked up. I worked the night before until 2am, and then went back the next day super early before the pick up truck came, so it was definitely hectic. From there, I flew out to Vegas a day early to make sure it was 100% dialed and ready for the unveiling. Luckily everything played out, so looking back it's crazy to think that we almost didn't get it done.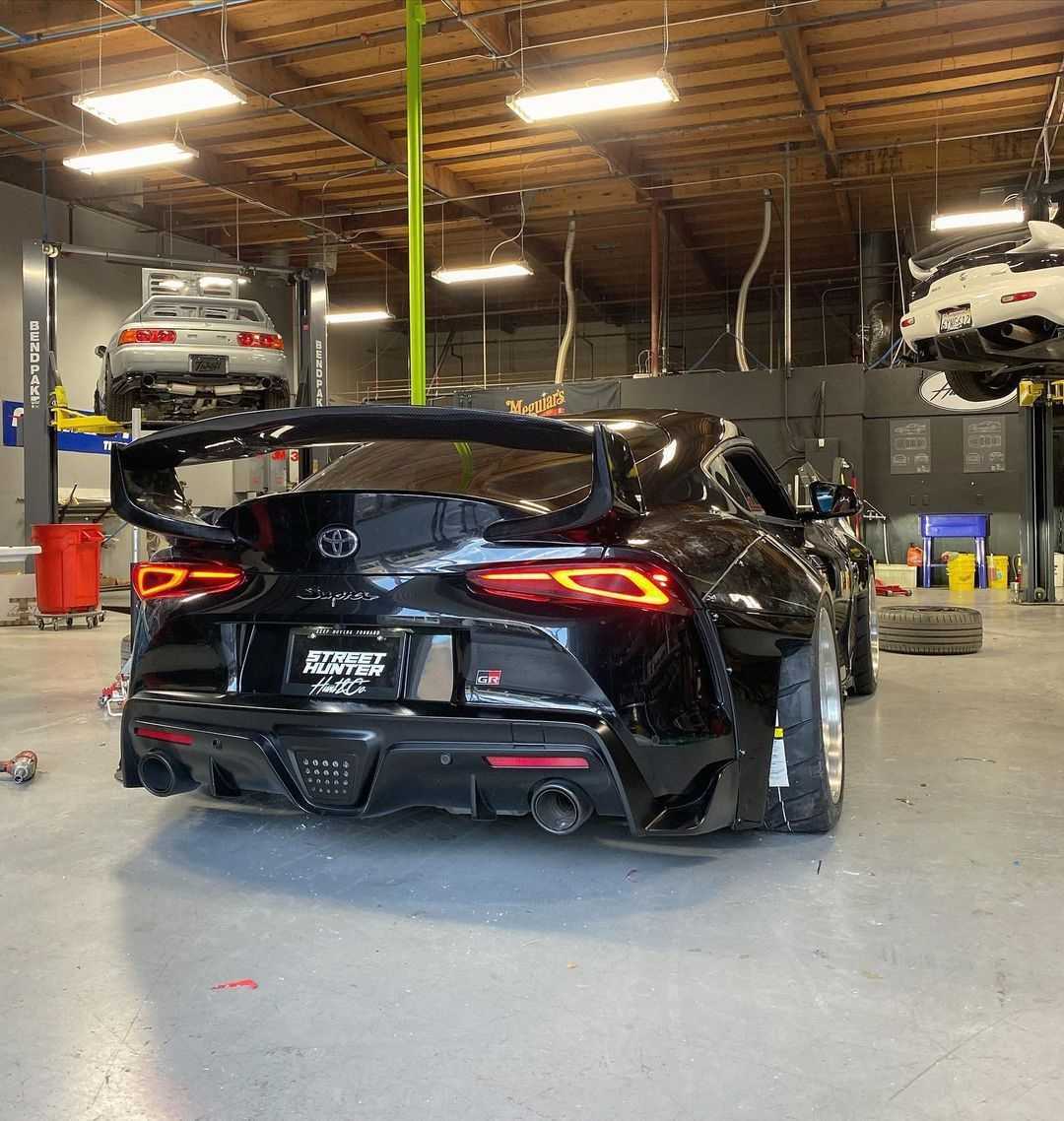 Were there multiple iterations of the kit, or did it all come together at once thanks to careful planning?
It all came together due to lots of careful planning leading up to it. Shout out to my team for getting it done so seamlessly.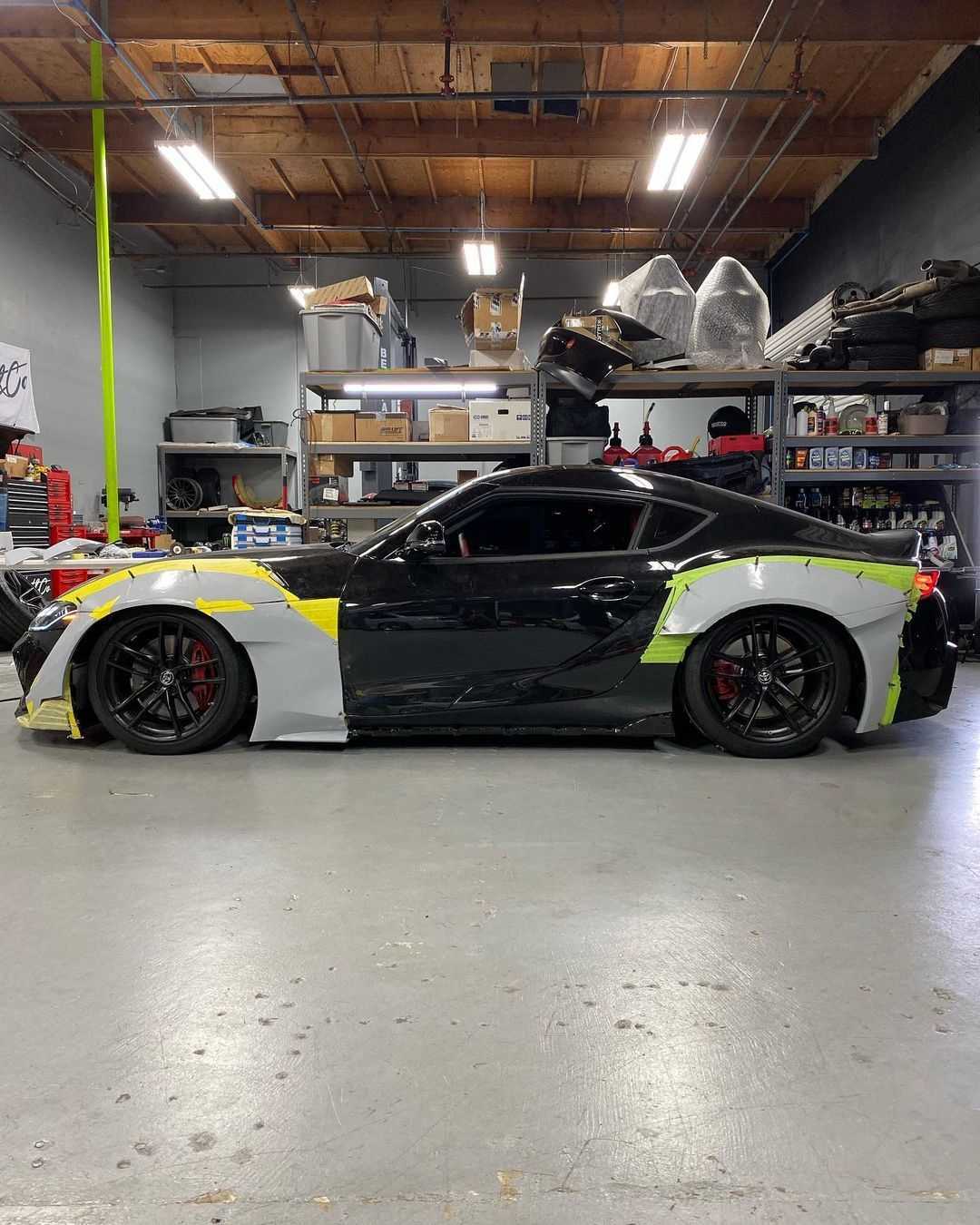 What kind of materials and processes were used to transform the supra from stock to widebody?
We ended up doing a route that has never been done before. We 3D-printed our prototype version of the kit. We took 3D scans of the car and used CAD technology to print our prototype. Thanks to our friends over at BCT - they allowed us to use their 3D printer, which is one of the largest in the world, and it was a huge help. The main reason for 3D-printing our prototype kit was that it took a matter of weeks to have a rough physical copy of the kit. Once we had the prototype pieces printed, we then test fitted them on the car and added body work to the places needing adjustments. Once the prototype pieces met our approval, our fiberglass molds were then created from them.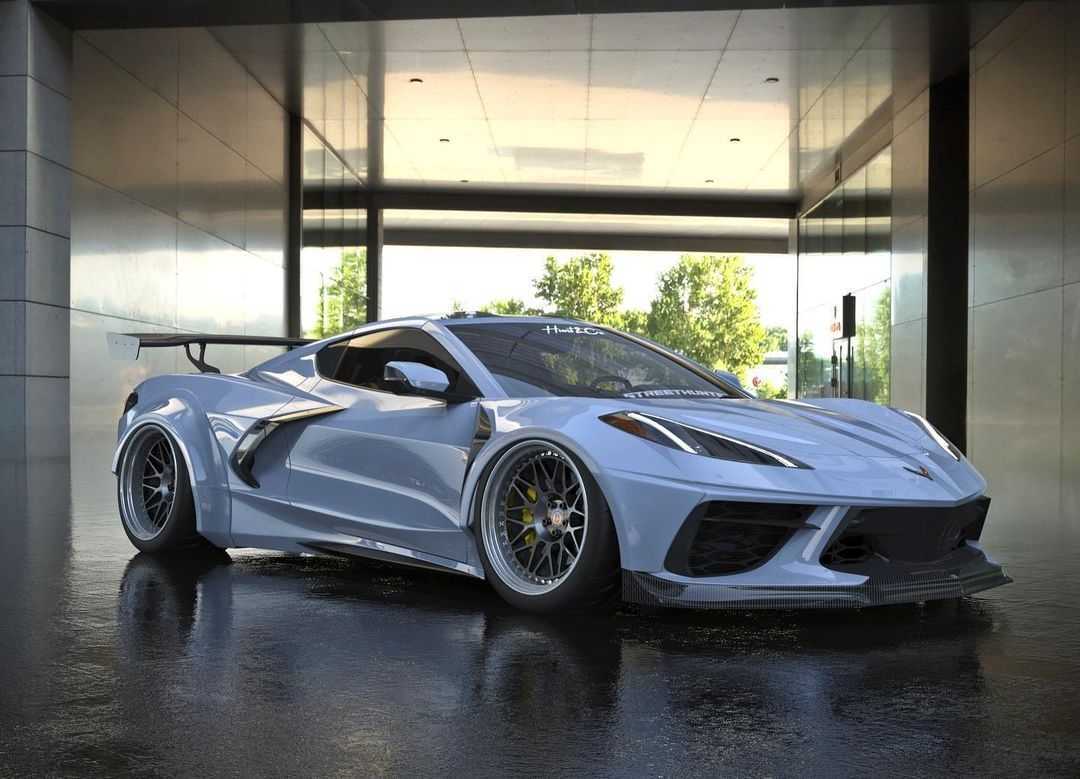 Do you have any future plans for another body kit project?
We are just a few months away from bringing our Chevrolet C8 Corvette V1 widebody to market and planning to debut our V2 widebody at SEMA this year. We also have a few FD RX-7 body pieces that are soon to be released later in the year. In addition, we have more stock body parts for the Mk5 Supra and C8 Corvette to be released later in 2020.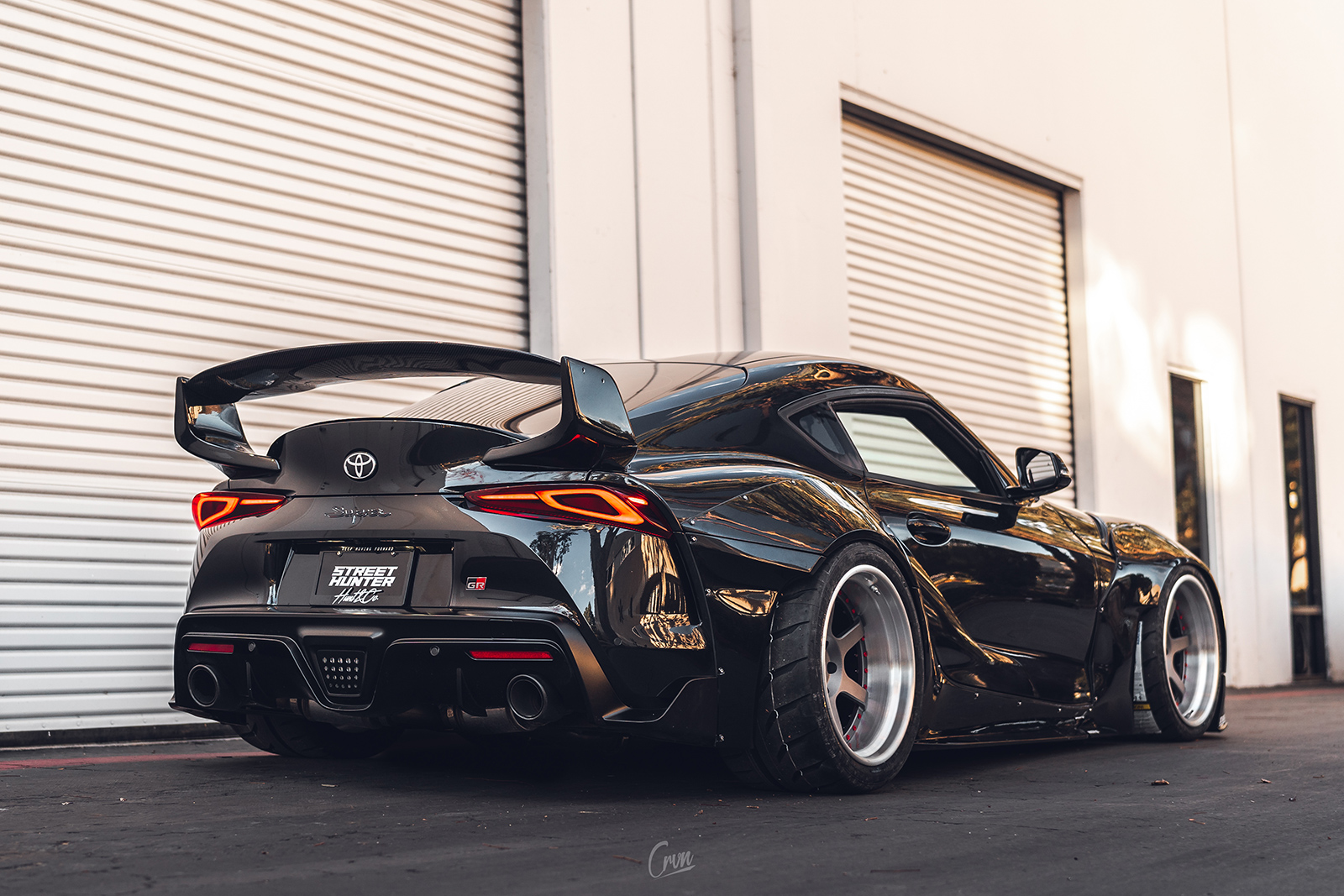 Photography by Kevin Tran (@kevin_trxn), Craven (@_crvn_), TJ Hunt.
---
ESSENTIALS
Owner: TJ Hunt
Vehicle: 2020 Toyota Supra
Location: San Diego, California, USA
Engine: BMW B58 3.0L Turbocharged I6
Horsepower: 440 whp
Torque: 380 lb-ft
SOCIAL
Facebook: /Tjhuntofficial
Instagram: @tjhunt_
YouTube: /ironmenfan1
ENGINE
Pure Turbo upgrade
Charge pipe
Downpipe
EXHAUST
WHEELS / TIRES
HRE C106 wheels
Toyo R888 tires
CHASSIS / SUSPENSION
Universal Air Suspension struts
Accuair Endo CVT tank
EXTERIOR
StreetHunter widebody kit
---
VIDEO THREAD
---
PHOTO GALLERY