Kalvin Malli Takes Home the Title of Tuner Battlegrounds 7 Champion with his 1990 Nissan 300ZX
Kalvin Malli of MalliMotorworks is no stranger to building well-rounded cars for a variety of purposes. In addition to doing more engine swaps and modifications for friends and customers than he has done for himself, Malli had also built a 1990 Nissan 240SX with an RB20-swap which went on to climb high in the ranks of the Tuner Battlegrounds finals the year before he finally won. That building experience would pay off in spades as he assembled his next personal build, the 1990 Nissan 300ZX you see here - the same car which would take him to the top spot of Tuner Battlegrounds 7.
Malli's love for the 300ZX platform runs as far back as he's had his driver's license. When he was searching online for his first car, he stumbled onto an ad for a twin-turbo 300ZX in pearl white. Despite the fact that he knew he couldn't afford it, he asked the owner to bring it by so he could check it out. "This car pulled up, and my jaw was on the ground," he says. "It was perfect in every way. It literally looked like it came fresh out of the factory." The guy who owned the car was nice enough to ask Malli if he wanted to drive the car around the block, and from the first moment he let off the throttle and heard the BOVs chirp, he was hooked.
Malli went on to build several S13 240SX models - eight of them, in fact - before dabbling in a couple other projects until one day, when the time was right, he pulled the trigger on the platform that had eluded him for years. Almost immediately, he began modifying the car with a small budget and minimal working space in his parents' 2-car garage. With a 2JZ from a Toyota Aristo, and a CD009 transmission, Malli had big plans. With some help from Brad at Swap Shop Garage, the Aristo harness was converted to work with the Z32 platform and his Haltech Elite ECU. The foundation was officially in place.
WIth his original intentions to build a modernized 2JZ-powered sports car that could maintain reliability while making great power on the street, Malli kept things pretty simple. Most engine and drivetrain modifications were chosen to either maintain reliability or boost power without going overboard. A Twisted Motion GTX3582R turbocharger mated to a Driftmotion turbo manifold and an HKS wastegate takes care of the added boost, bumping power to a respectable 500 whp. That tasteful minimalism continues throughout the entire build, and is most noticeably appreciated on the 300zx's exterior. A simple front bumper from KBD, side skirts from Stillen, and Twin Z Design rear spats and diffuser make up the mix-matched kit at ground level, and a WINFactory replica wing and custom extensions on all sides go the distance in redefining the Z32 silhouette without drastically altering the car's original essence. Some custom canards, fog light ducts, a molded hatch, and J-Spec tail lights go the distance in setting the car's style apart. Sleek, clean, and looking like speed itself - the way the Z32 gods intended. Inside the cockpit, Malli went for a more exotic feel with his creature comforts. Leather Corbeau seats with Interior Innovations leather and suede seats covers hold driver and passengers in place, and a Nova Suede dash with red-stitching was made by hand to set the interior apart from any Z32 before it. LED lighting is found throughout the dash and interior for a clean and crisp look that suits the rest of the car perfectly with the glow from the Glowshift gauges. Of course, no modernized interior is complete without ample music listening power, so a Kenwood head unit serves as the source unit for a complete set of Skar speakers and matching 10-inch subwoofer.
Back when Malli's car sat in the PASMAG booth at the 2019 SEMA show, the car was in an eye-catching OEM red, but once he finished moving from New York to Texas to open his own shop space, he got to thinking about that pearl white 300ZX that hooked him all those years ago. As soon as he had some free time to give his own car some attention, he wrapped the entire car in pearl white vinyl, emulating the very car that kicked off his passion.
These days, Malli stays extremely busy with MalliMotorworks. Despite that, he tells us he still intends to continue working on the 300ZX, and even though it was built as a reliable street car that could hold its ground at shows, he also intends to bring it to the track and properly beat on it. We can't wait to see this thing unleashed. Kalvin's work speaks for itself, so if you're near Seguin, Texas, don't hesitate to hit up MalliMotorworks if you need his help!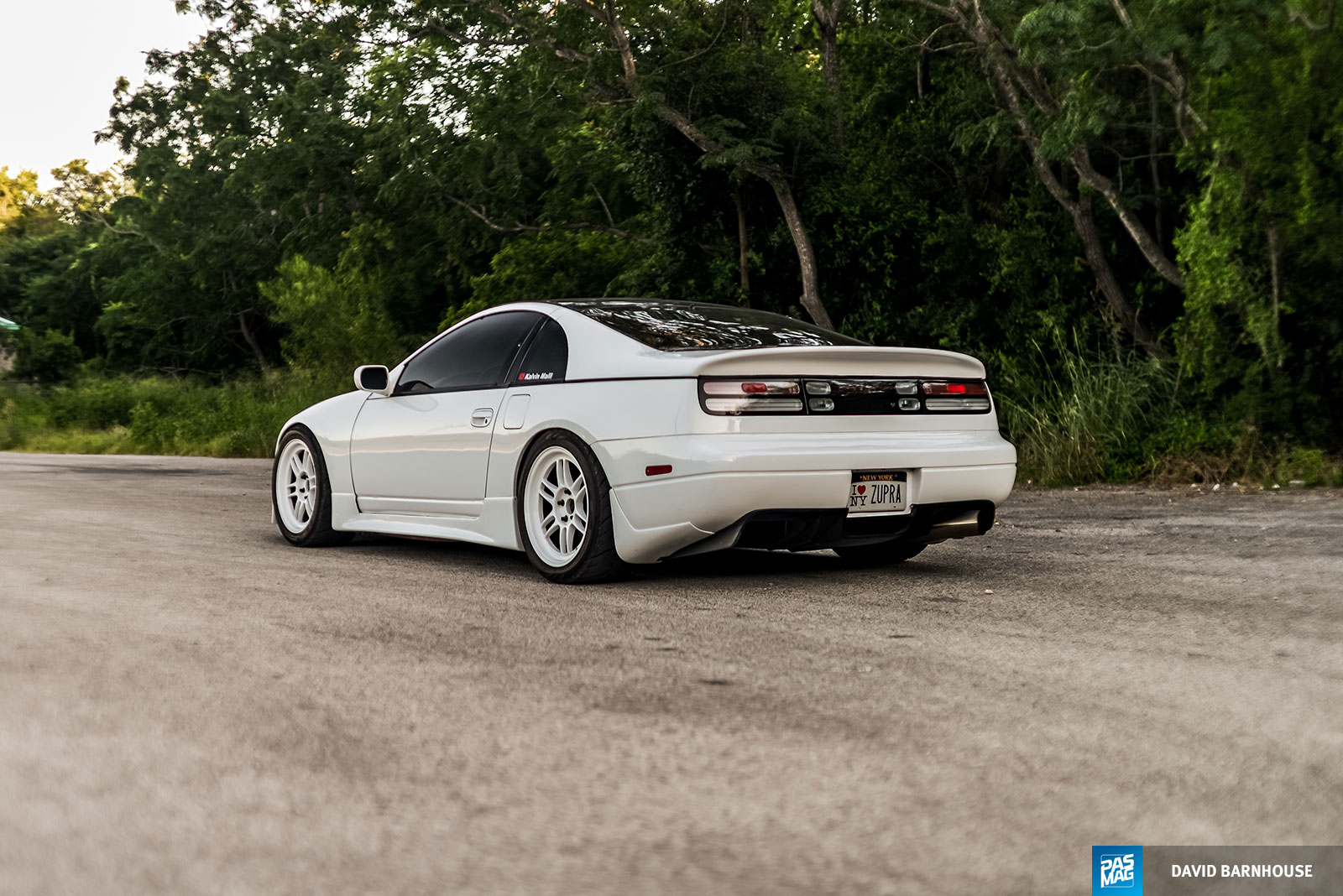 Kalvin and his 300ZX are featured in PASMAG #161. CLICK HERE to order.
Photography by David Barnhouse (@shutter.studios.david)
---
ESSENTIALS
Owner: Kalvin Malli
Vehicle: 1990 Nissan 300ZX
Location: Seguin, TX
Engine: Toyota 2JZ-GTE VVTi 3.0L Turbocharged I6
Horsepower: 500 whp
Torque: 450 lb-ft
SOCIAL
Facebook: /kalvinmallikg
Instagram: @kalvin_malli
ENGINE
2JZ-GTE VVTi engine swap
Twisted Motion GTX3582r
Driftmotion turbo manifold
HKS wastegate
GM Flex Fuel sensor
825cc fuel injectors
Driftmotion drive-by-wire delete
Griffin Performance radiator
Dual fans
MAC EBC
FMIC
Custom piping
Oil cooler
Haltech (Elite 750 w/ pro tune, wideband controller)
GM Flex Fuel sensor
MAC EBC
EXHAUST
Custom (downpipe, 3-inch exhaust)
Vibrant Ultra Quiet resonator
4-inch axle-back
DRIVETRAIN
CD009 transmission
Autosport Engineering (adapter plate, flywheel)
Competition Clutch Stage 4 clutch
WHEELS / TIRES / BRAKES
Enkei RPF1 wheels - 17x9 +22 (f/r)
Federal RS-RR tires - 255/40/17 (f/r)
Cadillac CTS-V Brembo brakes
StopTech brake pads
CHASSIS / SUSPENSION
Tein Flex Z coilovers
Adjustable rear arms
EXTERIOR
MalliMotorworks Gloss White vinyl wrap
KBD front bumper
Stillen side skirts
Twin Z Design (rear diffuser, rear spats, vented nose panel)
WINFactory rep rear wing
Custom (front lip, side splitters, rear valance, canards)
Rear wiper delete
20% window tint
Custom (molded hatch, fog light ducts)
LED headlights
OEM J-Spec tail lights
INTERIOR
Corbeau seats
Nardi steering wheel
NRG (hub, quick-release)
Interior Innovations leather/suede OEM seat covers
Nova Suede Interior dash w/ red stitching
LED (interior lights, instrument cluster)
Glowshift gauges
AUDIO / MOBILE ELECTRONICS
Kenwood head unit
Skar (6.5-inch door speakers, 6.5-inch rear speakers 10-inch subwoofer)
Custom fitted subwoofer enclosure
---
PHOTO GALLERY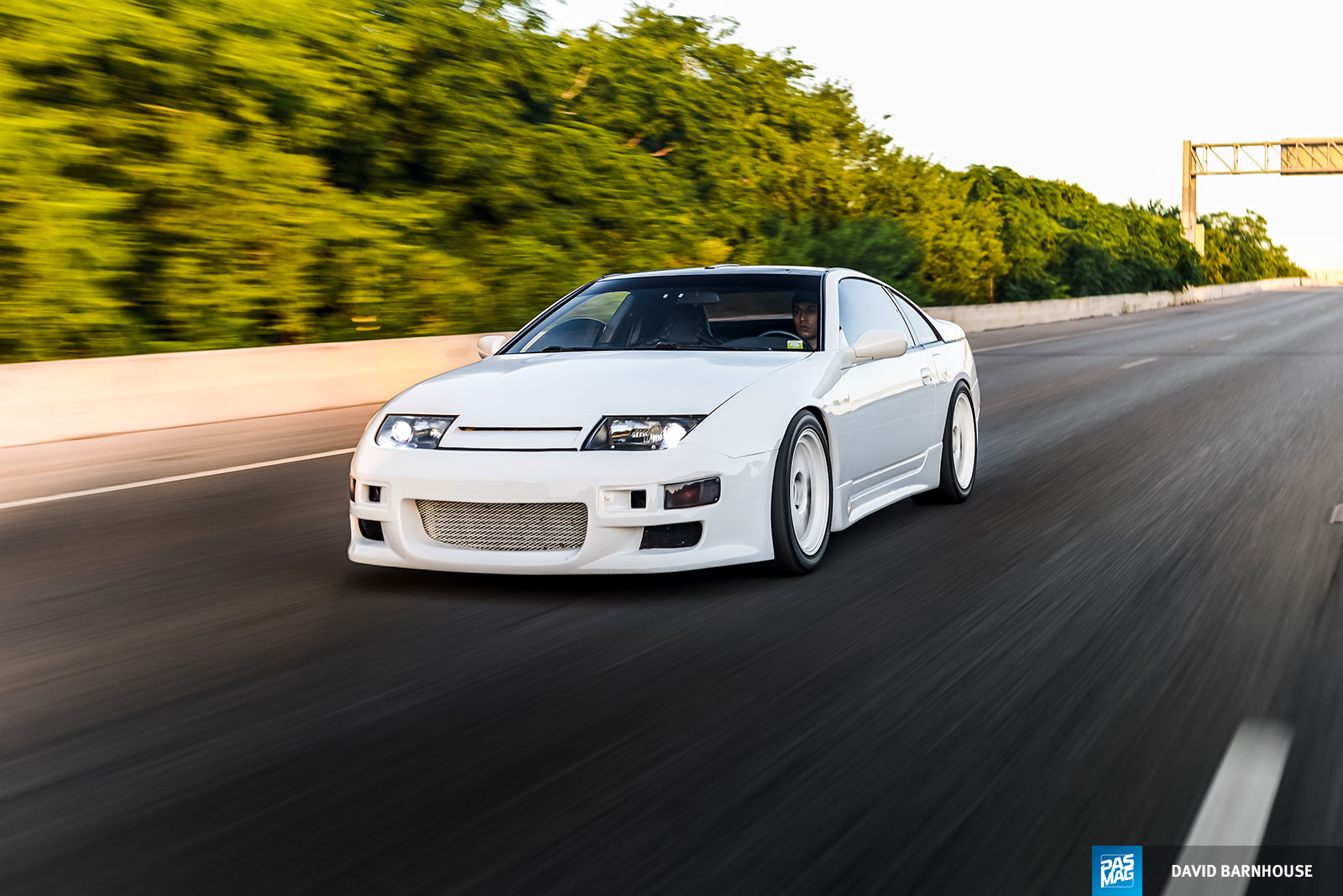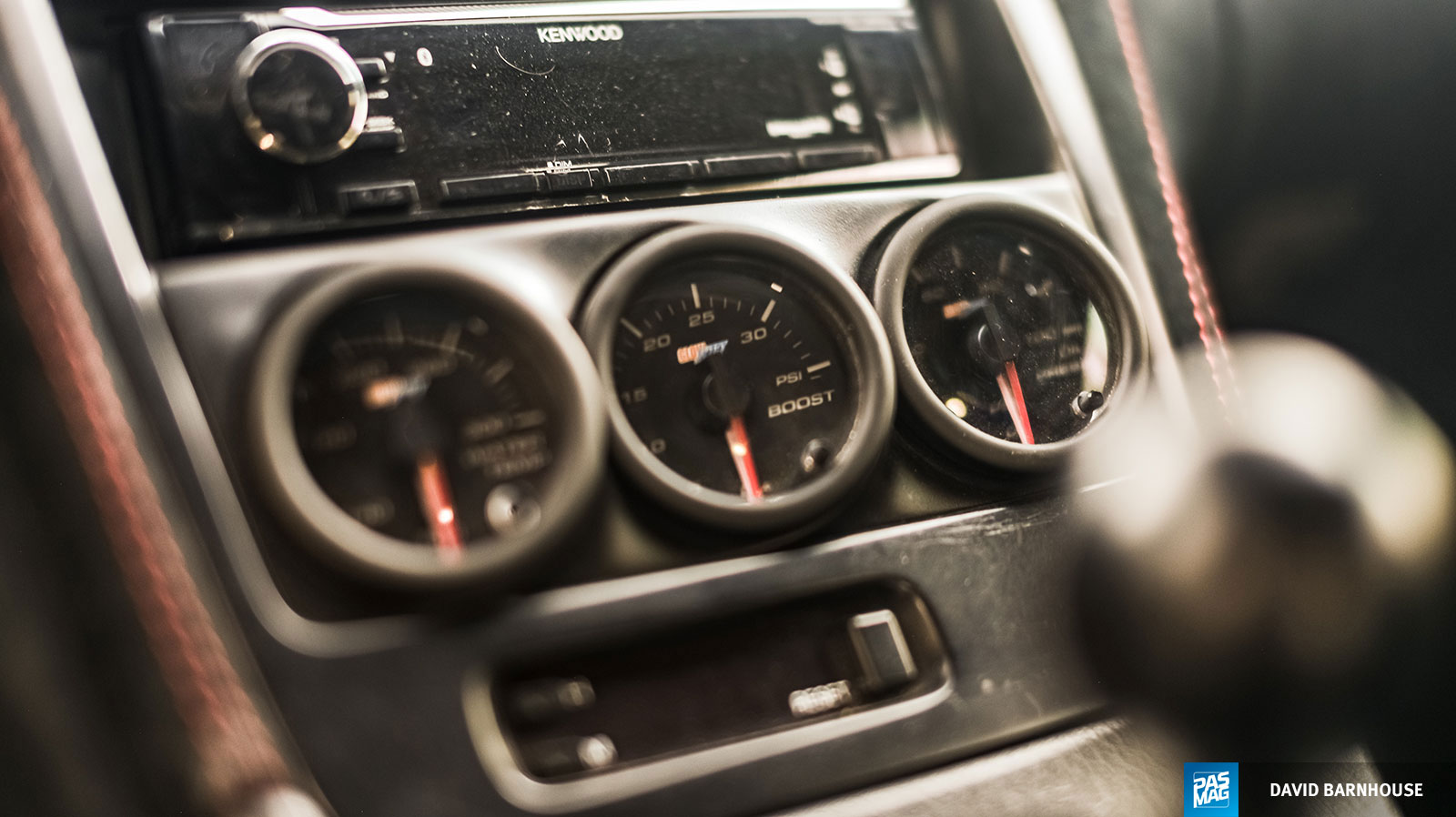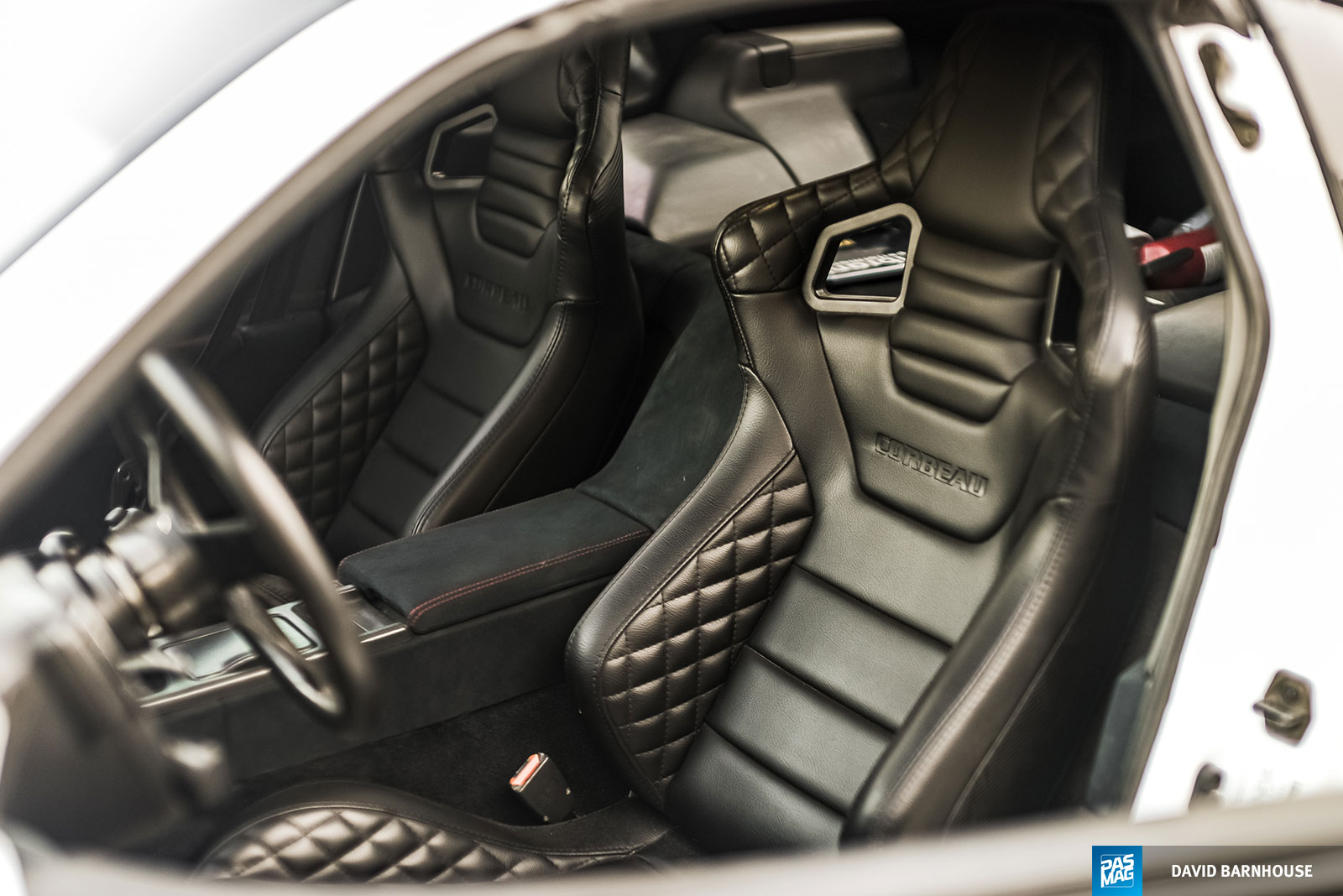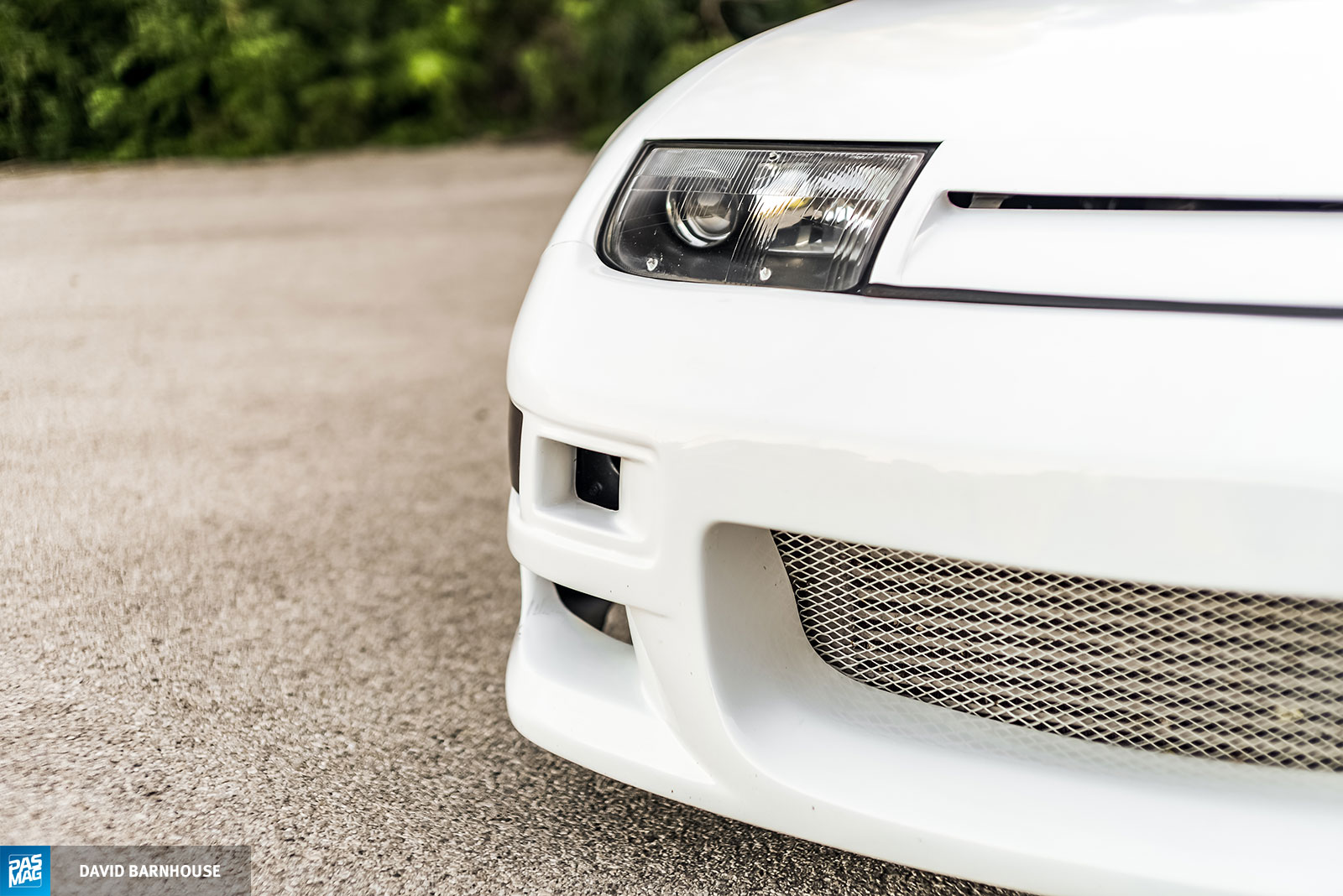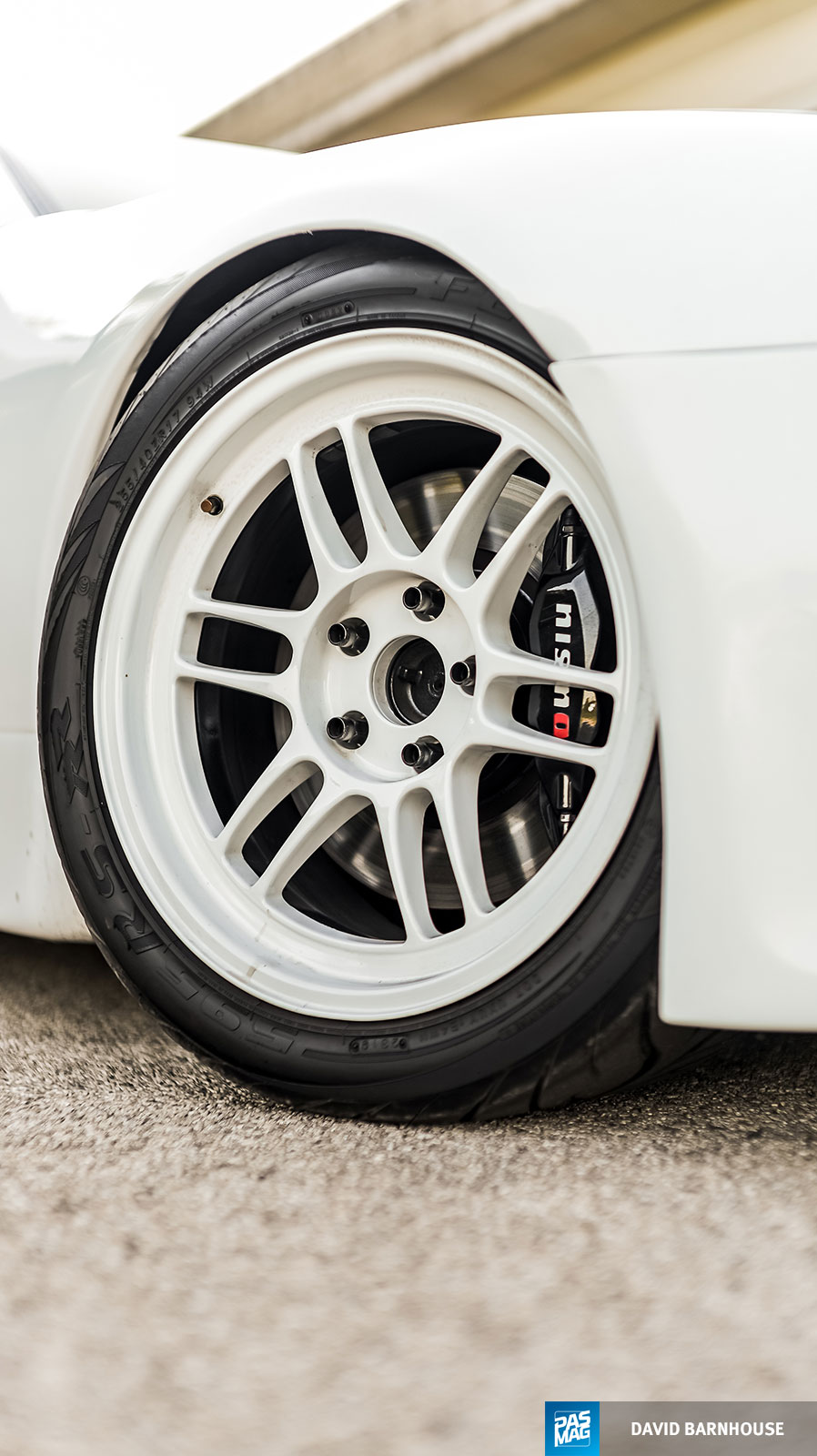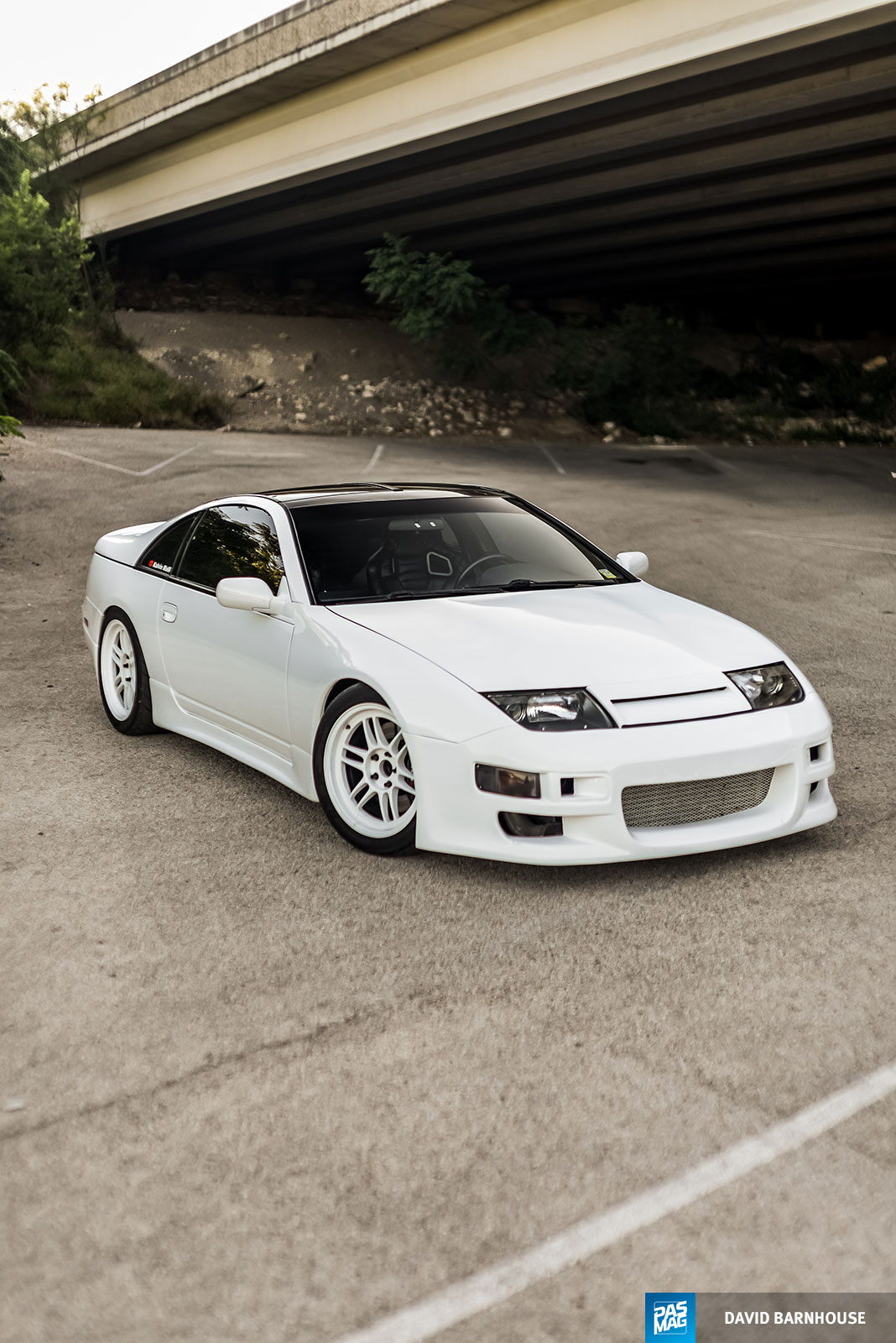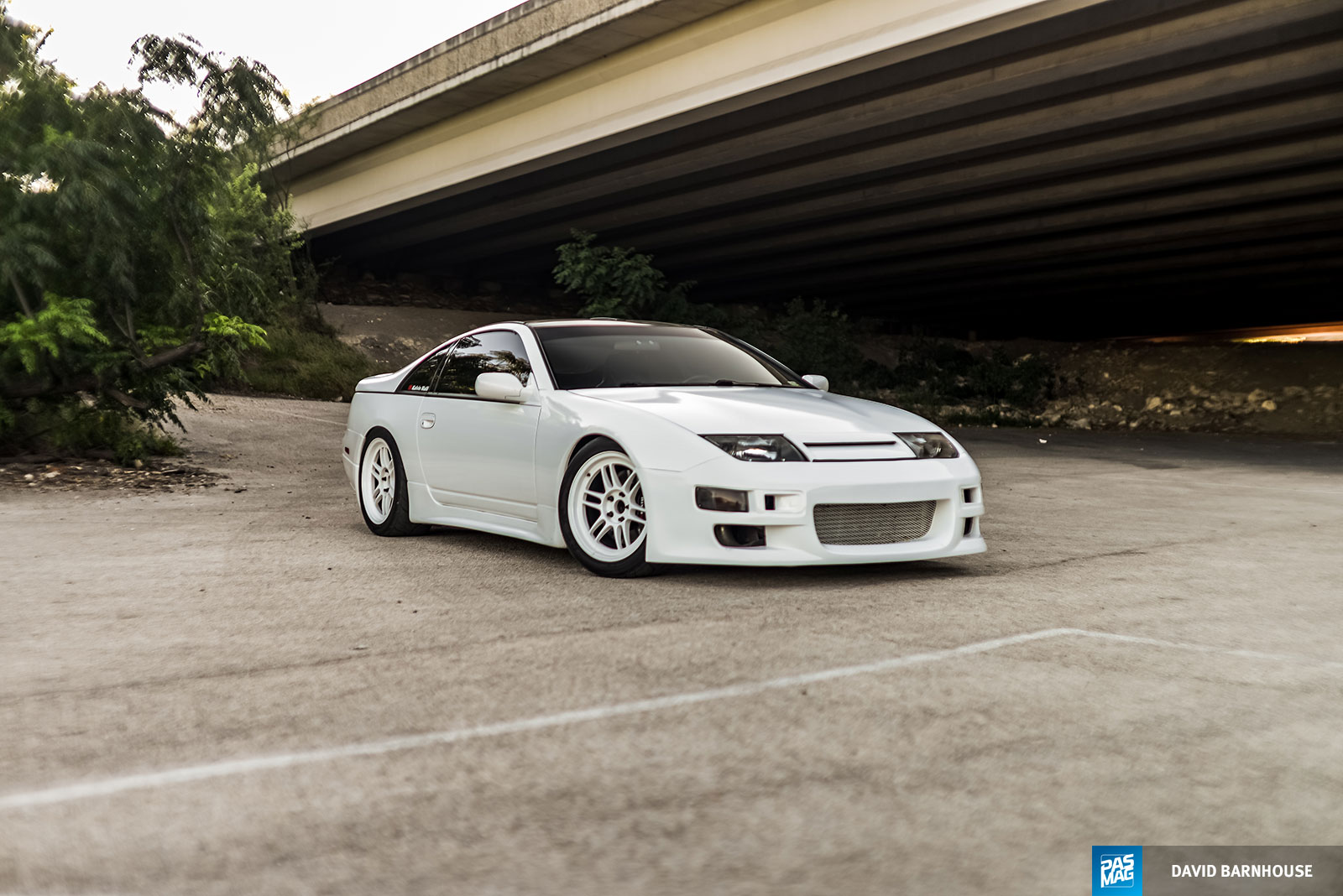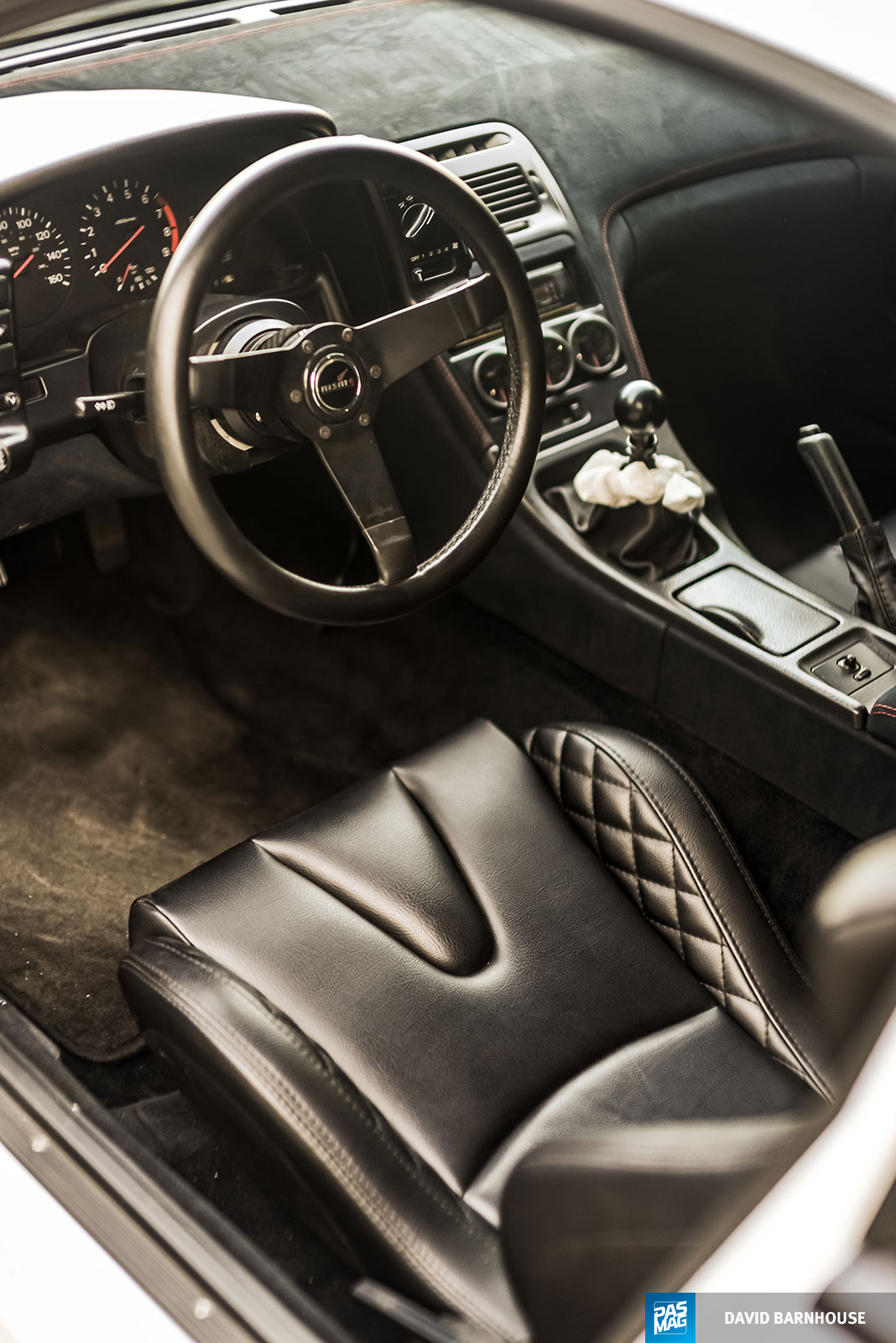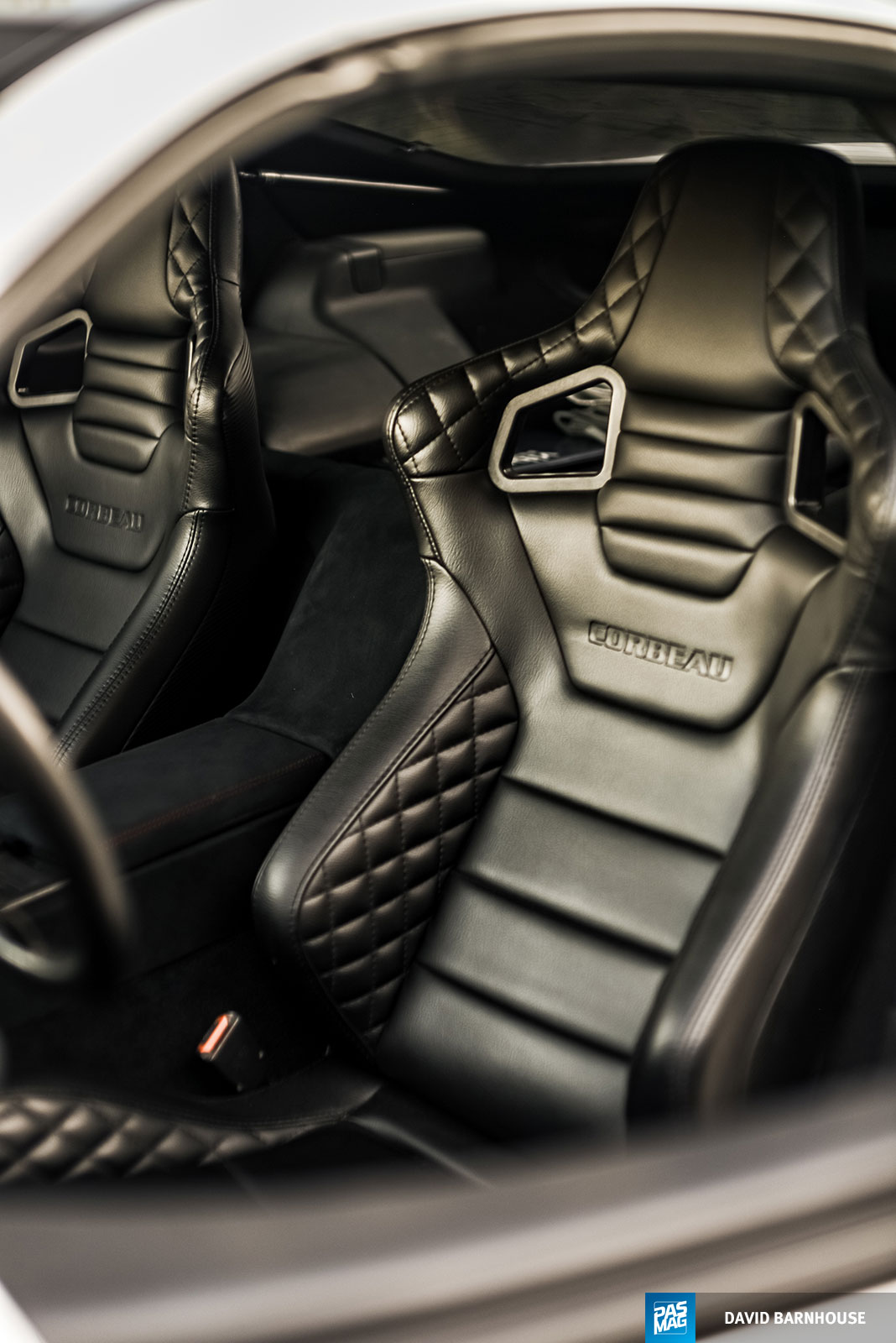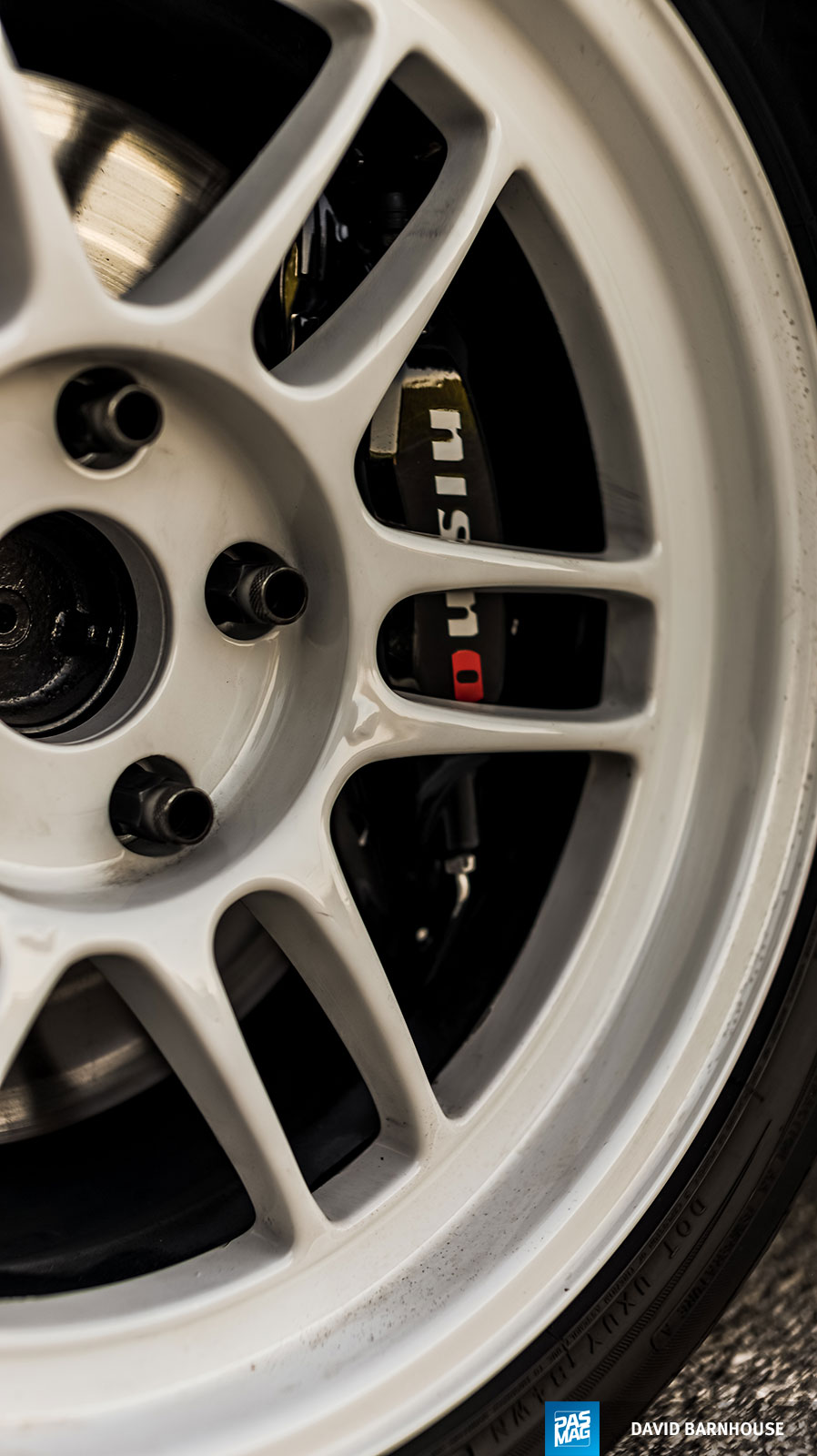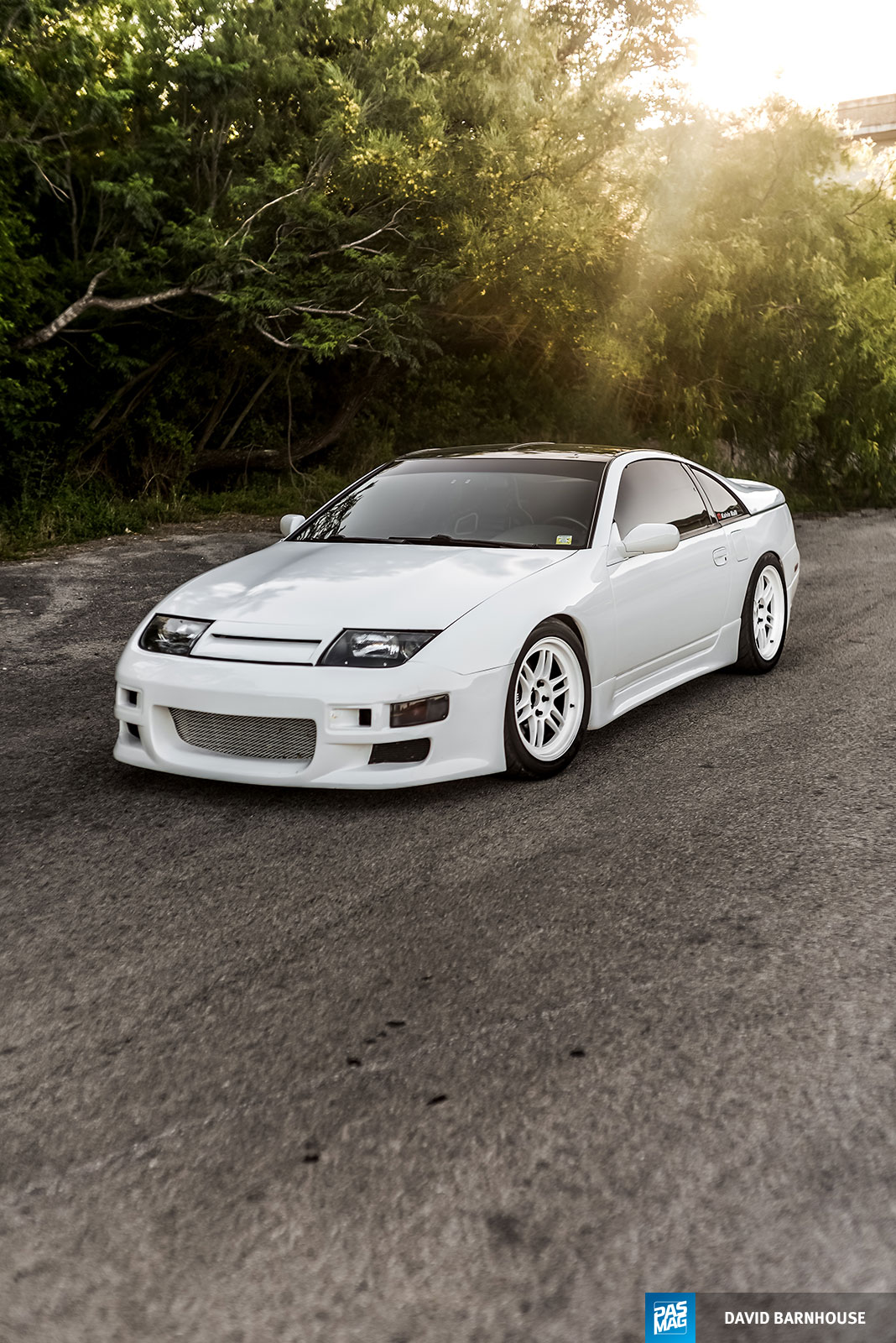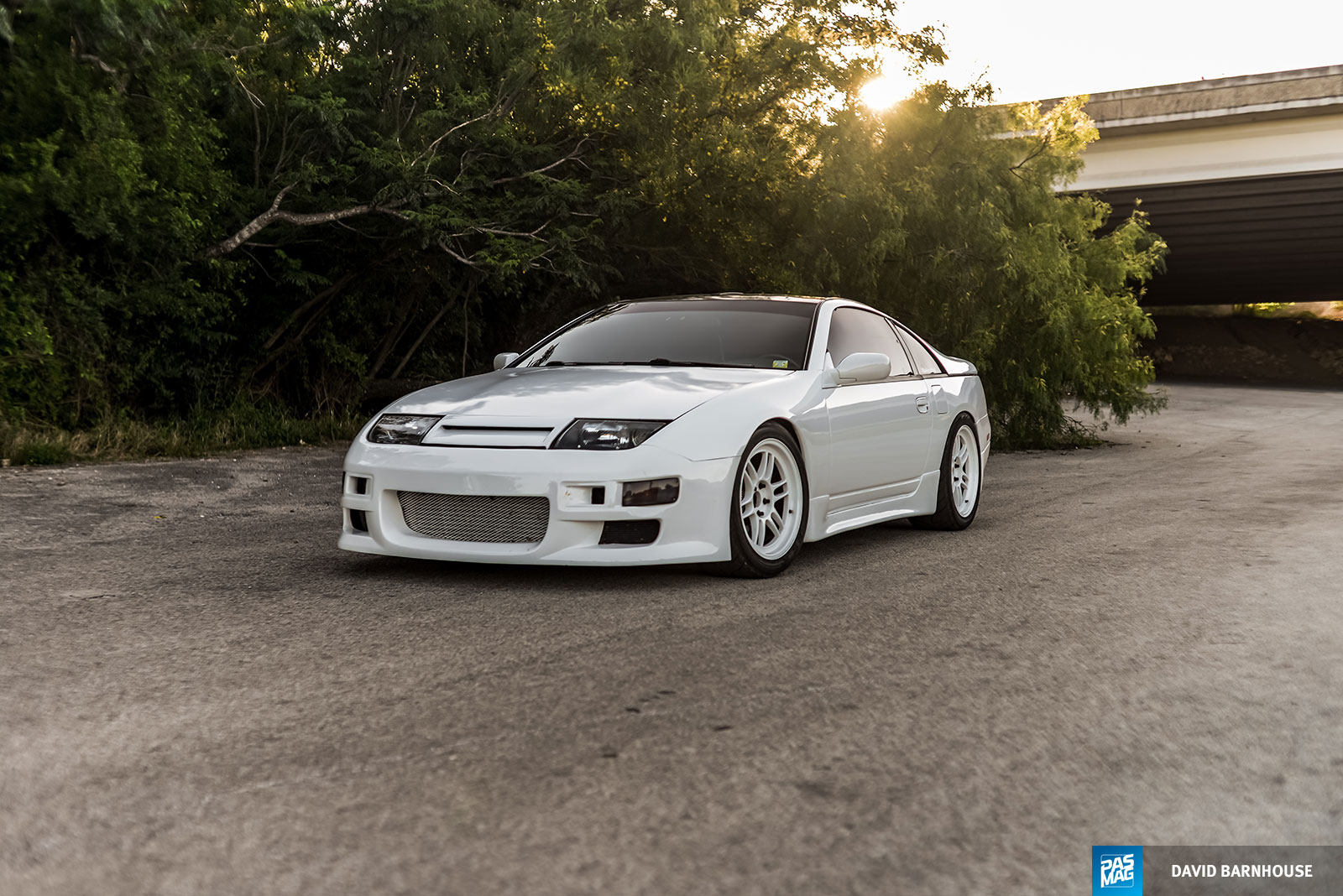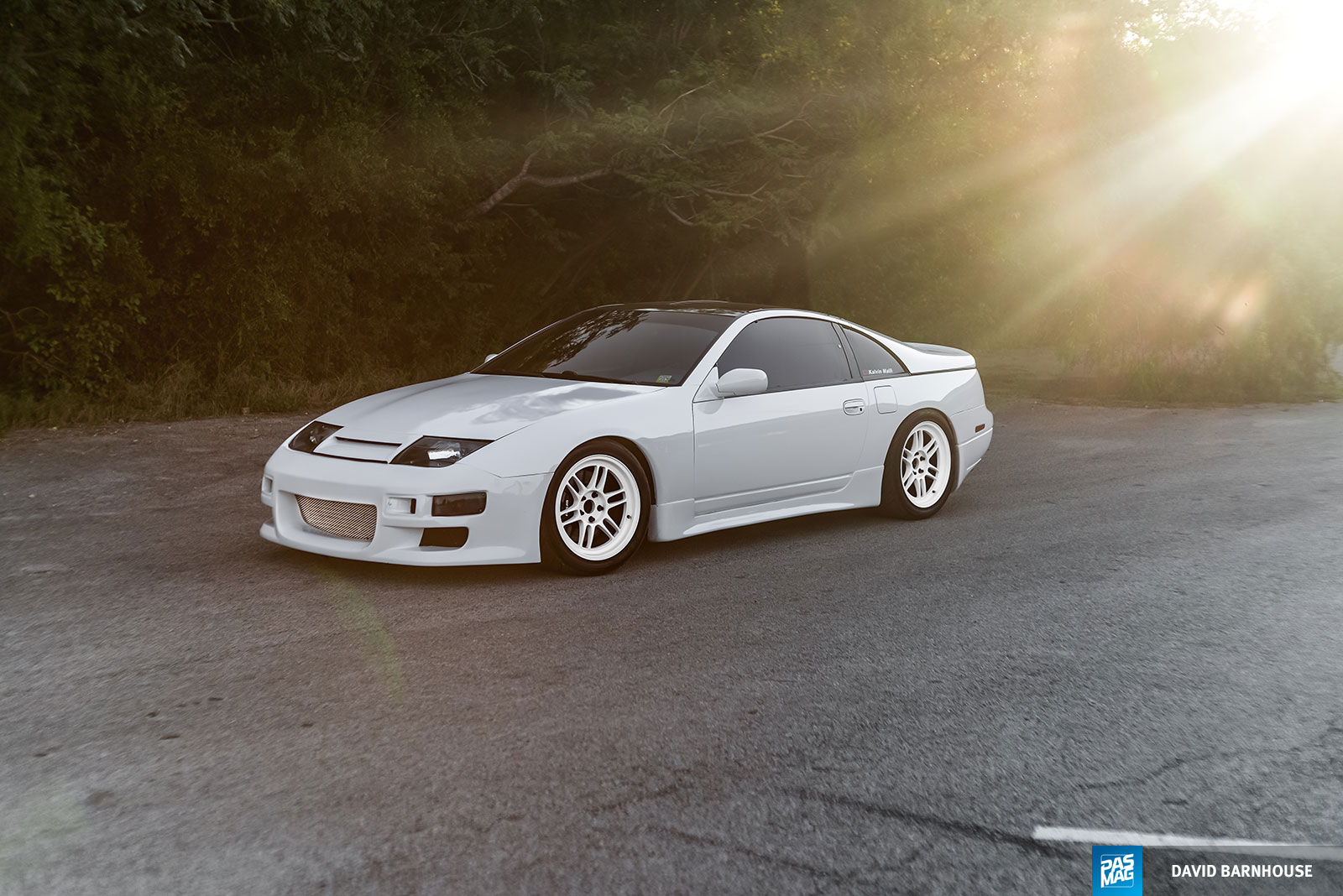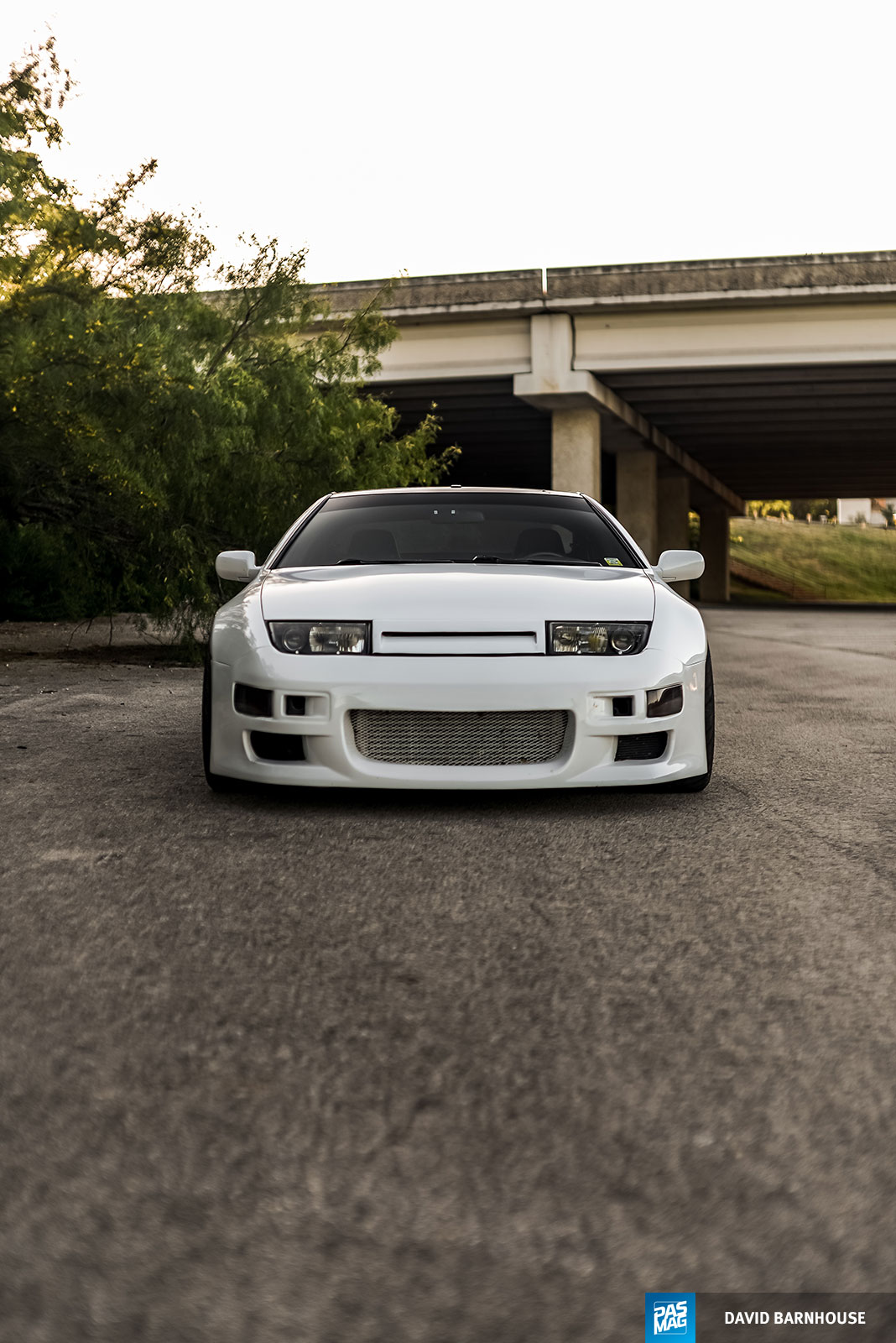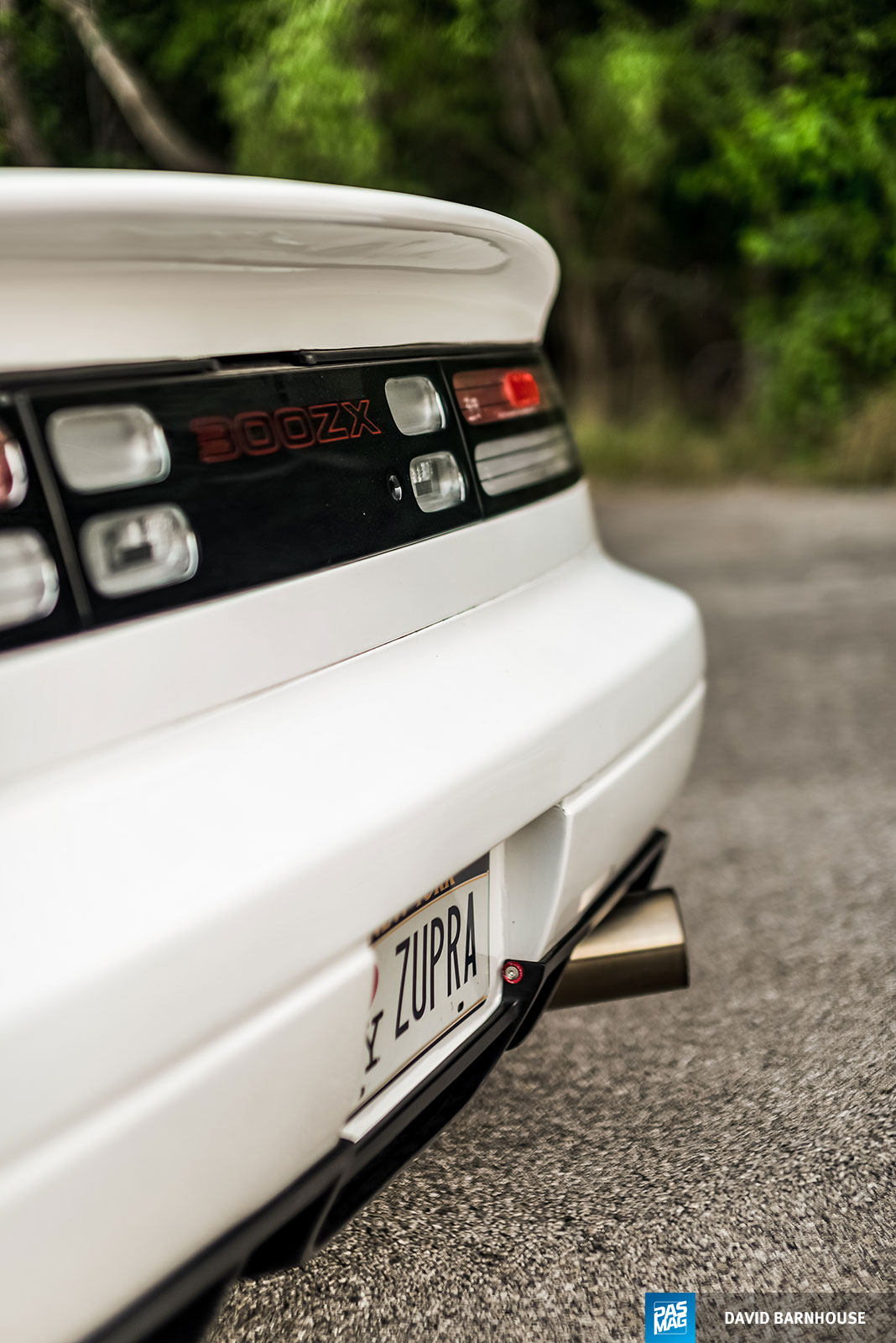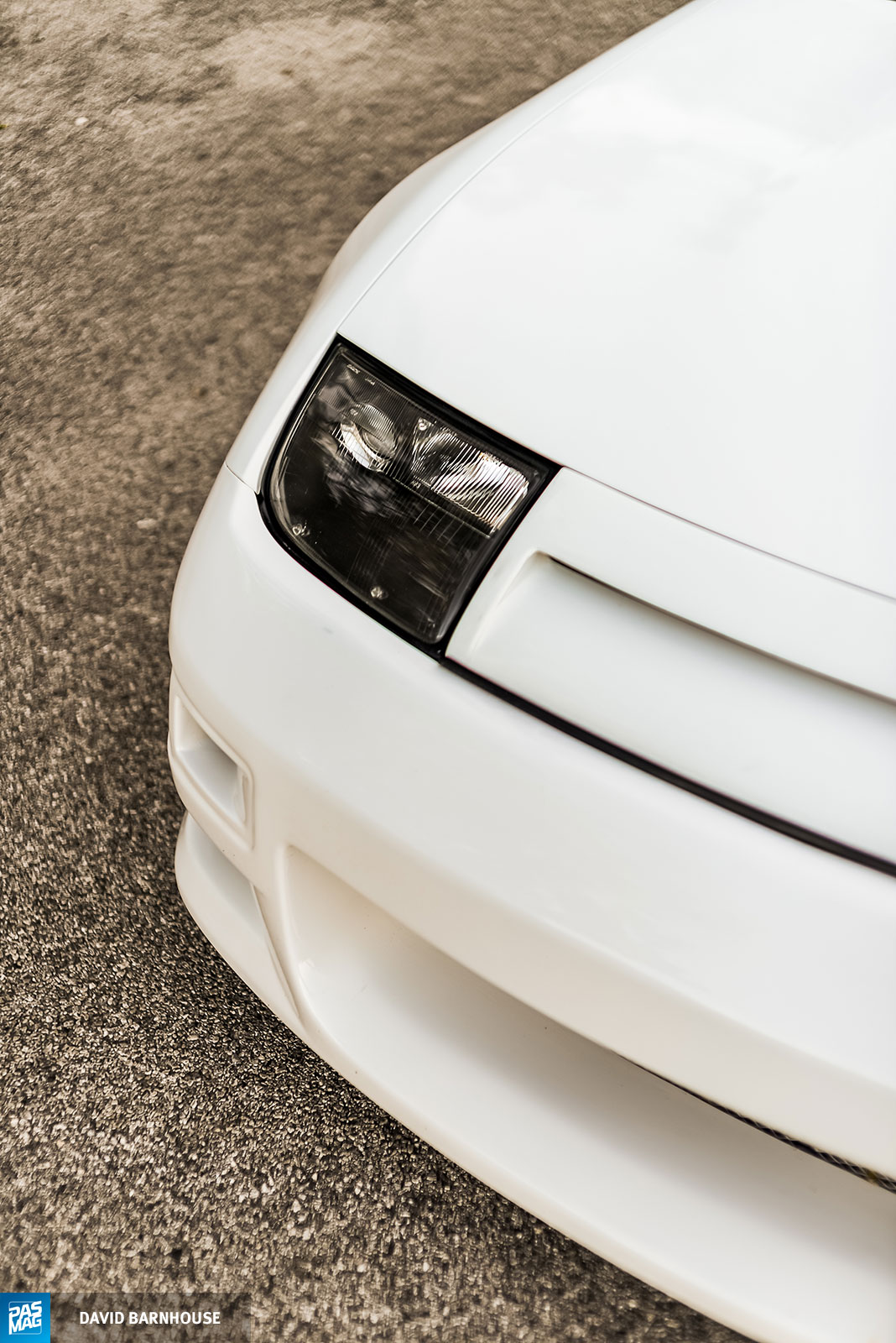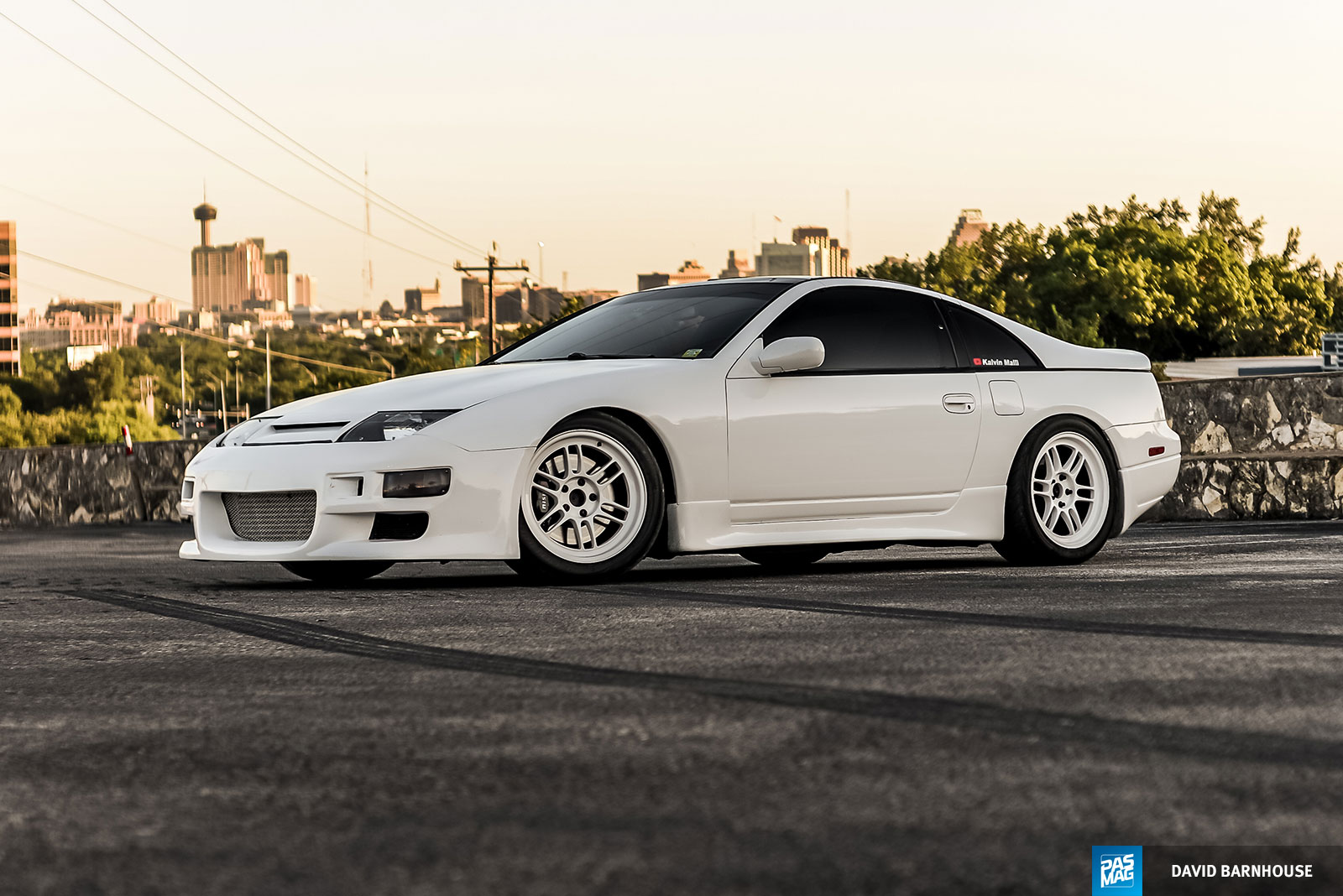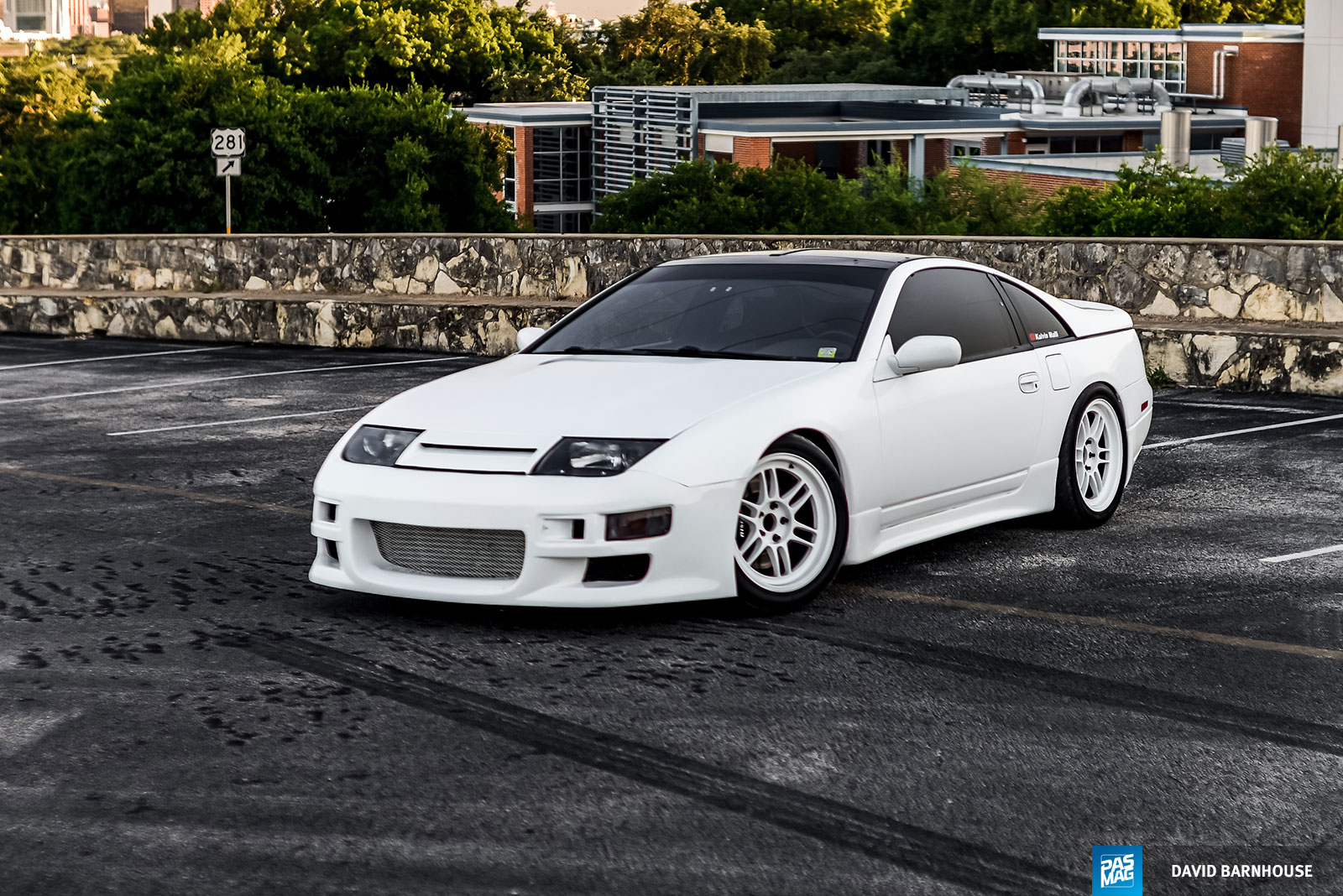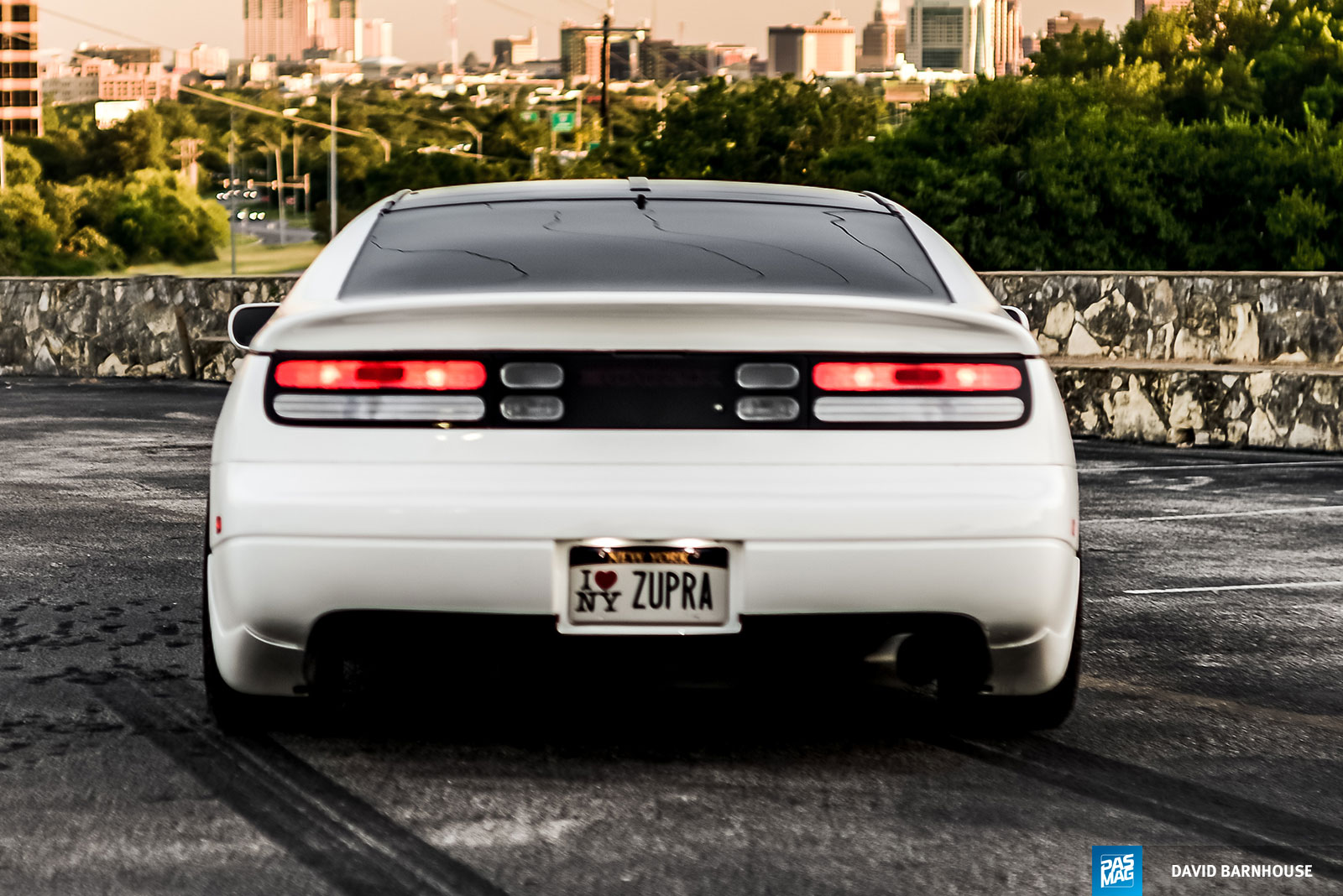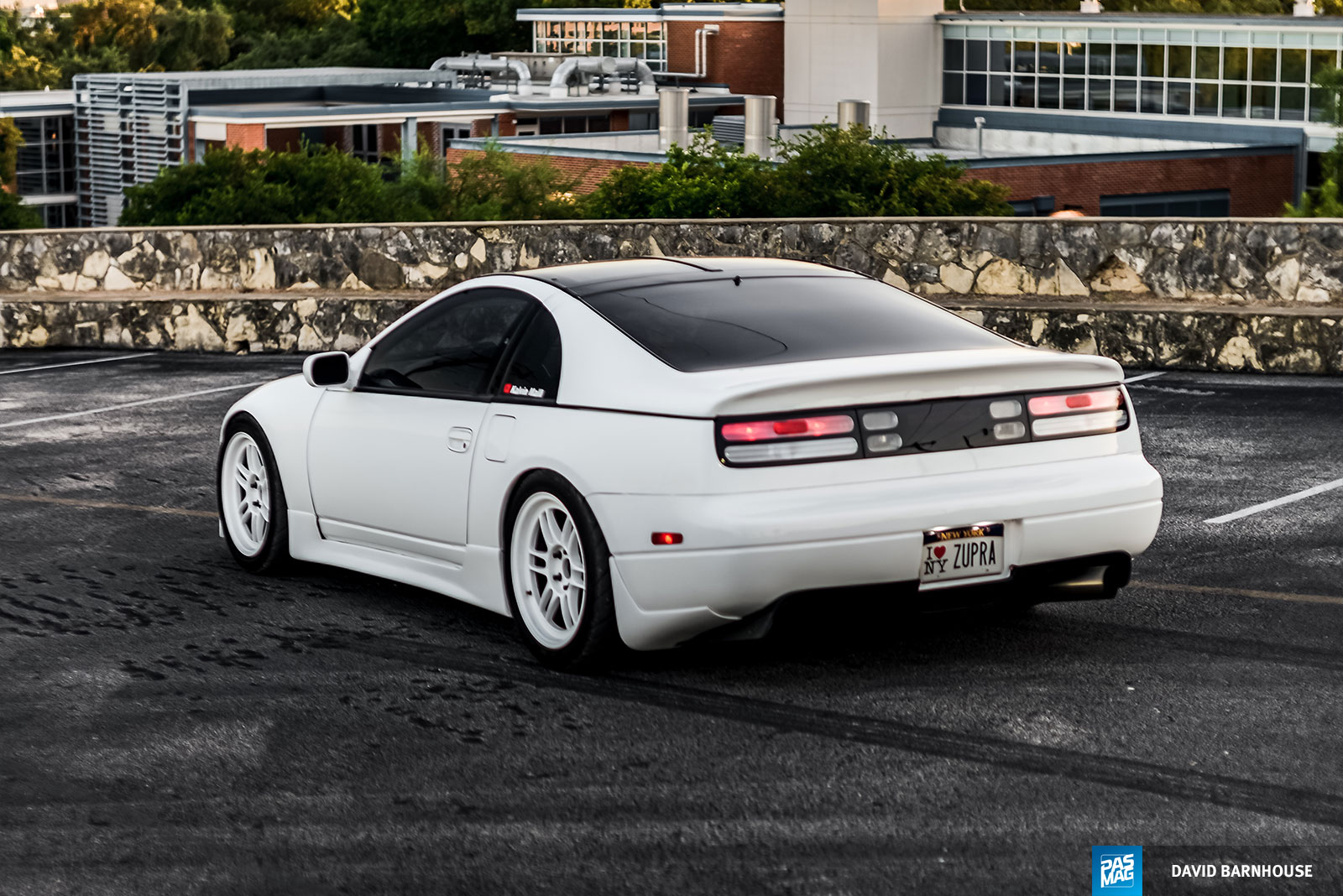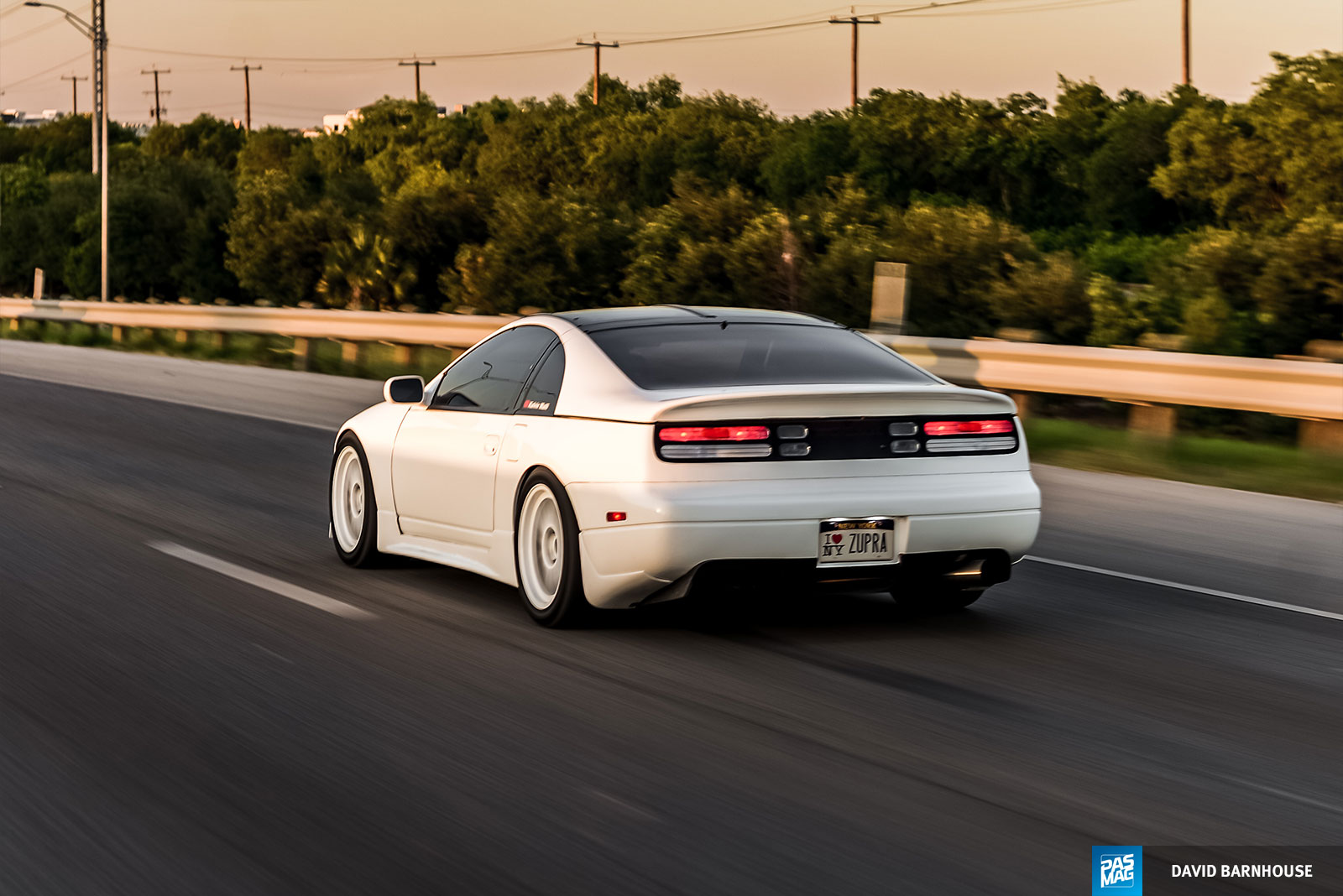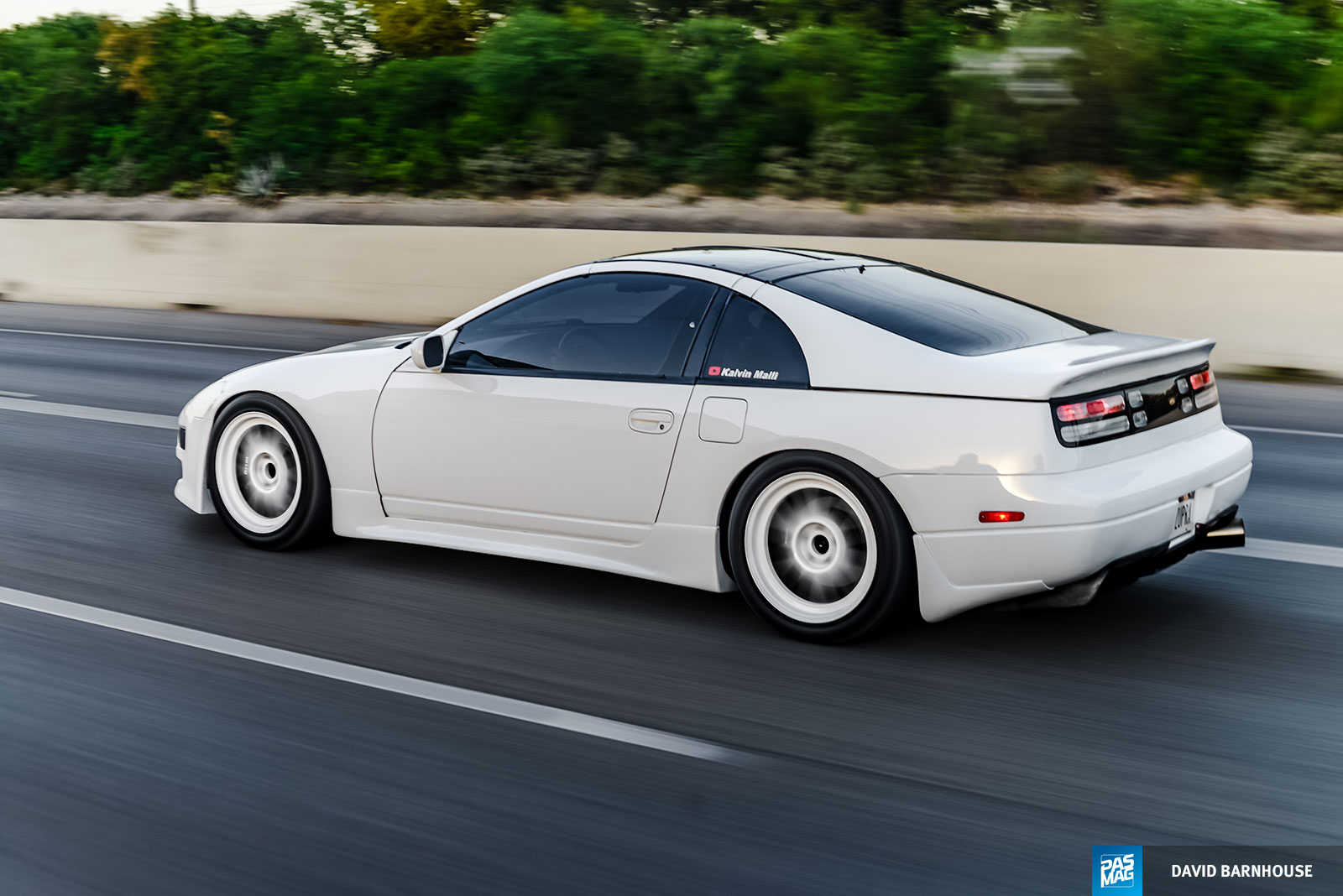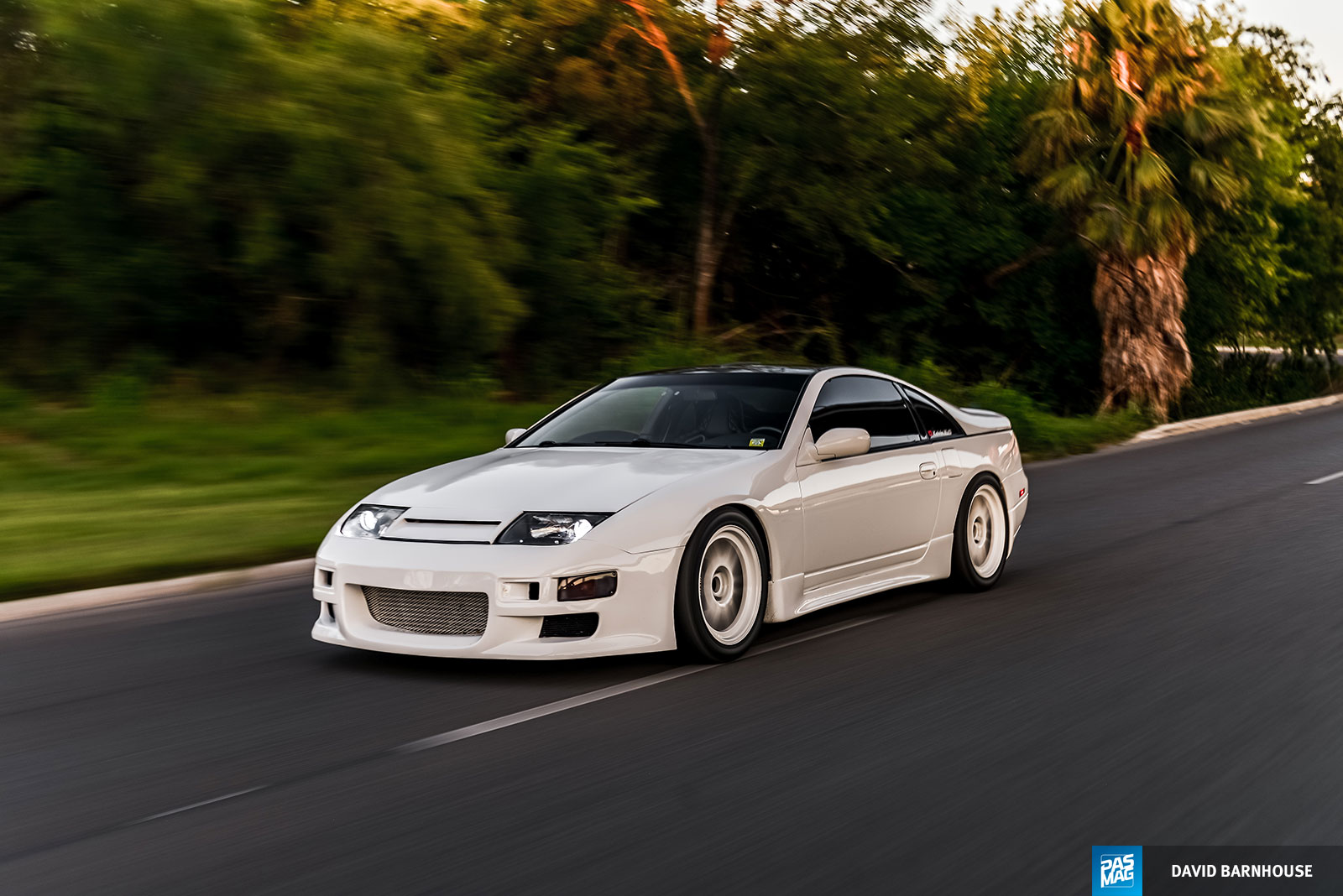 Related Articles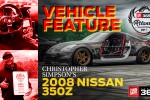 No Doors. No Care.: Christopher Simpson's 2008 Nissan 350Z
With no intentions in modifying the 2008 Nissan 350Z much, the tide turned for Christopher Simpson when he was rear-ended in an accident. He started...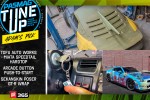 Sekanskin Poser Nissan GT-R Wrap
Sekanskin is a local wrap company and they do incredible work. One of the most recent projects is with my friend, imw8ng4u. He worked in collaboration...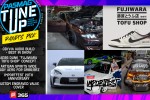 Nissan Odyvia Audio Build + Best In Show at Driven Show 2022
This is a Best In Show in my mind because I absolutely love this (dream) build. This Nissan Odyvia rolled into SoundsGood Auto in Burnaby, British...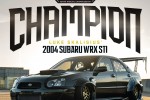 PASMAG #170 (Tuner Battlegrounds 9)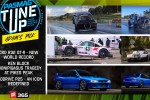 Croydon Racing Developments Nissan R32 GT-R: New World Record
When I think of the Nissan GT-R, I start to think of the Horsepower Wars. It's been a leading competitor; a lot of the drag racing guys going for...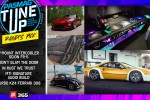 Don't Slam the Door
Brian McCann, one of the finalists in our 3rd Annual Tuner Battlegrounds Championship at SEMA 2015, owns this 2005 Nissan 350Z. It's been under the...