The Toyota Camry is a tried-and-true midsize sedan. Dependable, fuel-efficient, and safe, all at a price that you can afford. But when it comes to your car, you want to take risks; you want to make a statement. With Air Lift Performance, you can take your Camry from standard to slammed.
In order to drop the Camry and give it the signature Air Lift Performance low look, our engineers ditched the front OEM suspension components and introduced a pair of threaded-body, monotube struts, topped off with double-bellows air springs.
With the ability to dial in up to 30 levels of damping adjustability, you can perfectly tailor your suspension to your unique performance needs, whether you are on the street, at a show, or on the track.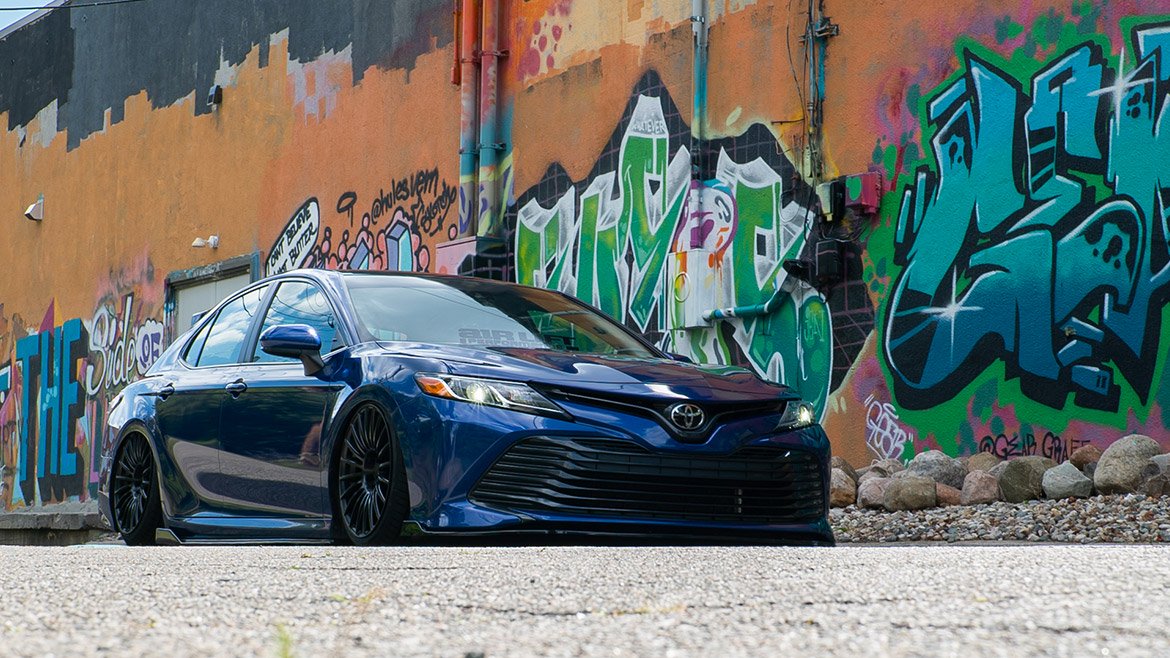 The front kit is topped off with a pair of adjustable camber plates, allowing you to dial in up to three-degrees of negative camber, for the exact performance look you want, all combining to drop your Camry down 110mm (4.3″) from stock ride height.
The rear kit features a similar set-up, with threaded-body, monotube dampers, paired with double-bellow air springs, featuring 30-levels of damping adjustability, all combining to give you a massive drop of 130mm (5.1″) from stock height.
Each Air Lift Performance kit comes with a detailed and fully illustrated instruction manual, helping you to get your car slammed in only a matter of hours. If you can install a stereo, swap out suspension parts, and own basic hand tools, you'll have no problem getting your air suspension installed.
To ensure the longevity of the kit, all key suspension components have been tested on our hydraulic test rig for more than one million cycles, then tortured at extreme temperatures from -30º F to 150º F. Add that to our standard one-year, unlimited-mileage warranty – not to mention the Air Lift Performance reputation for exceptional customer service and technical support – and you can purchase this kit with peace of mind.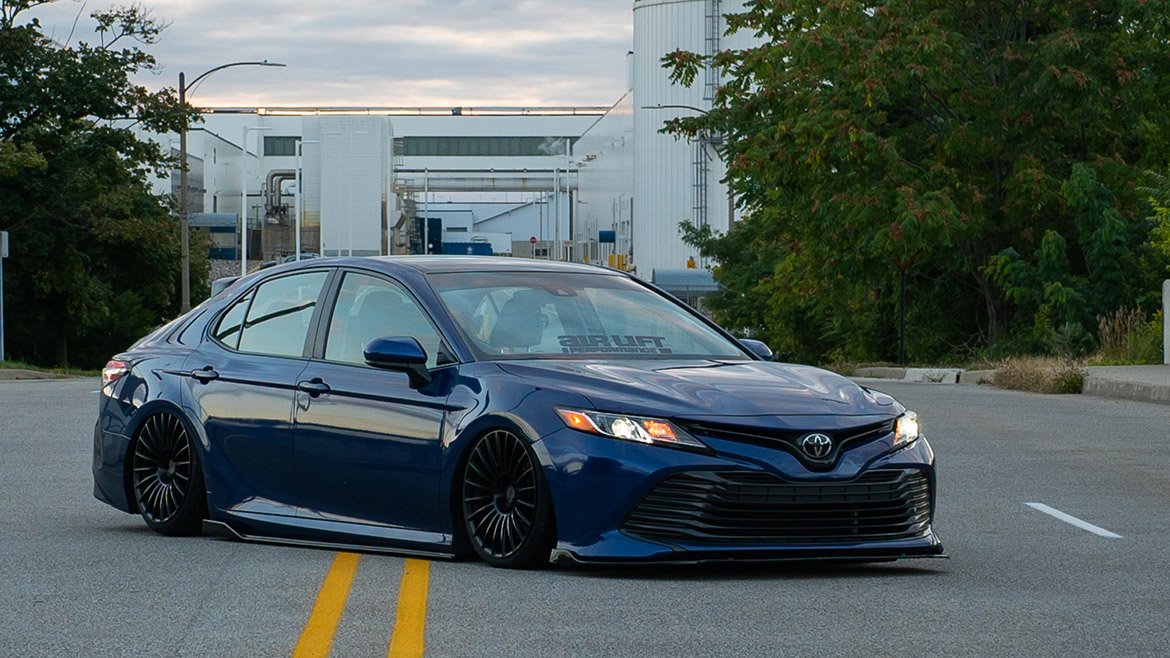 MODEL FITMENT:
2018-2020 Toyota Camry LE 2.5L 4CYL
2018-2020 Toyota Camry XLE 2.5L 4CYL
2018-2020 Toyota Camry LE Hybrid
2018-2020 Toyota Camry XLE Hybrid
2020 Toyota Camry L 2.5L 4CYL
For more information, visit www.airliftperformance.com.