Built upon decades of off-road racing victory, the Eibach PRO-TRUCK-LIFT combines a series of PRO-LIFT-KIT springs and PRO-TRUCK Sport shocks to create a perfectly tuned suspension system engineered for both, on and off-road performance. Each PRO-TRUCK-LIFT is designed and tested to deliver maximum ride height without compromising the integrity of factory bushings, ball joints and other components.
With the same spring technology found in our ERO off-road race springs, the block resistant PRO-LIFT-KIT springs can be taken to the limit mile after mile ensuring consistent performance and ride height. Matched with our heavy duty PRO-TRUCK Sport shock system, this combination is capable of handling anything in its path. Precision shock valving allows compliance over large obstacles and control through rough terrain while also improving on road comfort and performance.
Ride Height:
Front: + 0 - 2.75"
Rear: + 2.5"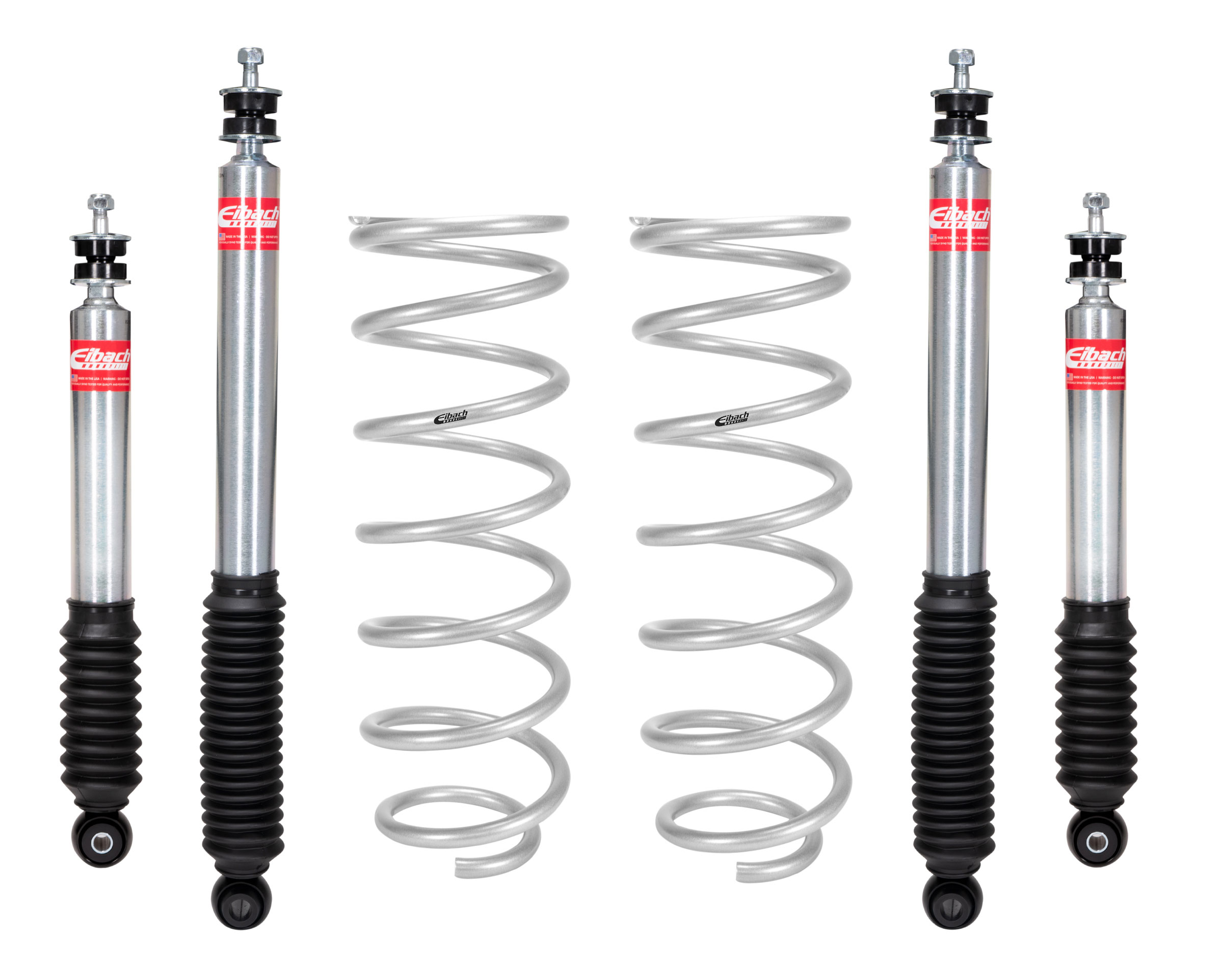 ---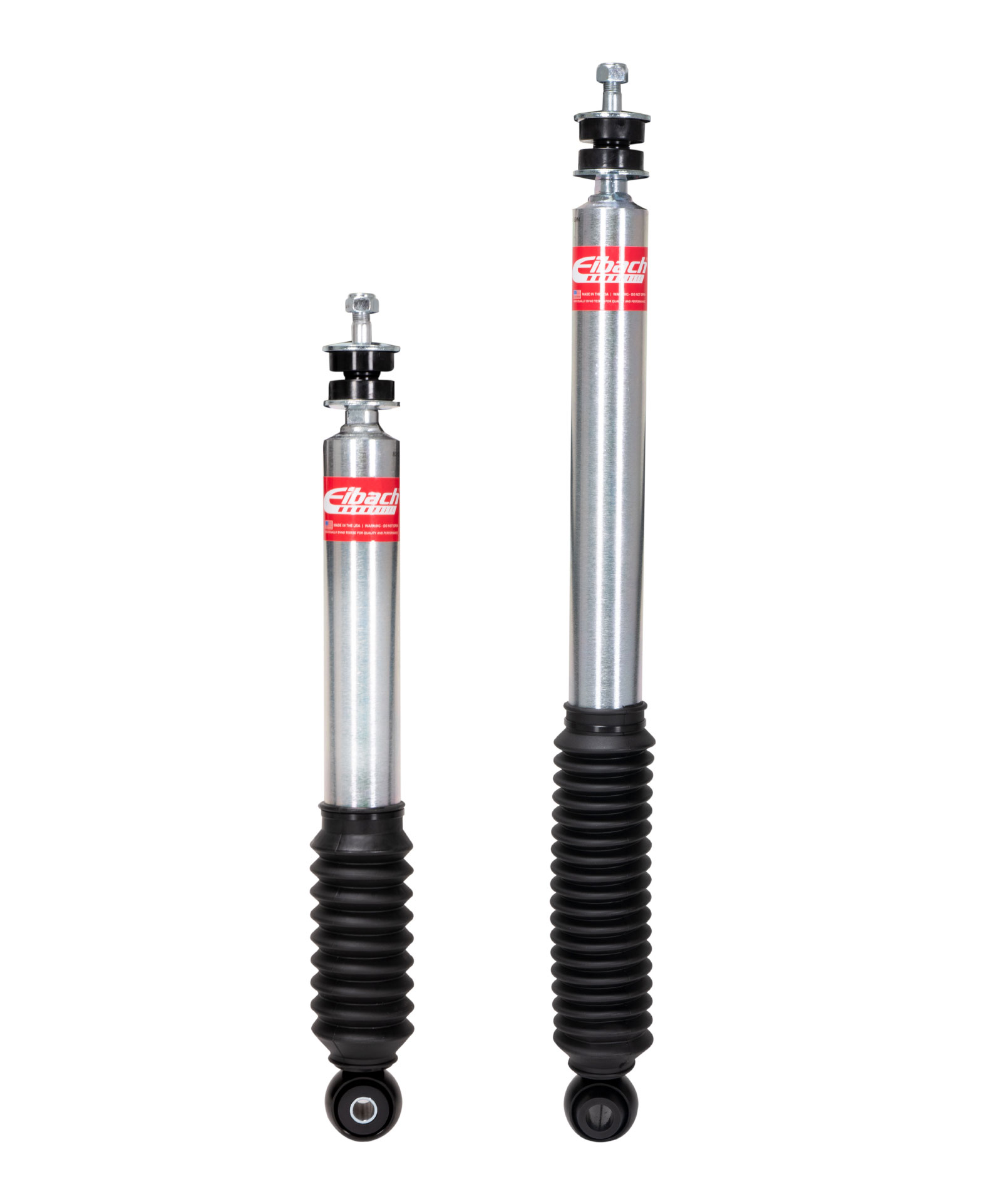 PERFORMANCE SHOCKS
Eibach PRO-TRUCK Sport shocks are built to tackle any road. For the Toyota FJ100 Land Cruiser we offer front shocks that can accommodate up to a +2.75" lift and rear shocks that accommodate up to a +2.5" lift. PRO-TRUCK Sport shocks are designed to maximize all available wheel travel for a smoother ride when the "Going Gets Tough"!
Built to handle the extreme forces with more Off-Road performance in mind.
Monotube Design, 46mm Pistons, Nitro-Coated Rods and Heavy Duty Zinc Coating
Improved Handling & Stability—On or Off-Road
Legendary Eibach Ride Quality
Easy—Direct Replacement Installation
Ride Height:
Front can accommodate: + 0 - 2.75"
Rear can accommodate: +0 - 2.5"
MSRP

For more information, visit www.eibach.com.