Photography by Larry Chen
---
An interview with two-time consecutive Formula Drift Champion, James Deane
Now a two-time Formula DRIFT champion over his first two years on the grid, James Deane has made quite the name for himself on this side of the pond. With other drivers and teams now making adjustments to topple the new leader, we sat down with Deane to see what he has in store for his third run at the title.
Adam Gordon: First of all, congratulations on the championship win last year. Two years in a row, that's pretty big. How did things change from the first win to this one?
James Deane: Thanks, it's crazy! I never expected to be in this position going back to FD for my third full season being a two-time champion like that. That's just - you know - you can't dream more than that. I'm just so happy and honored and grateful for all the people that have supported us along the way to make it all happen. Going in there this year it's going to be an interesting ride. Last year was tough, I think even more challenging than the first year. Obviously it was the second year in that same chassis, and as we had such good luck in the first year and the car was super reliable, the car went into the second year with a lot of the same parts, and throughout the season we had quite a few mechanical failures, but I guess in some ways we're lucky that it happened late into the competition, so we still managed to get quite good finishing positions. Going into the finals in Irwindale, it all came down to the absolute wire. It was the most intense couple of hours I've ever experienced in my life because we got knocked out in top 16. Piotr my teammate also got knocked out in top 16, who was looking on fire that weekend, and having already won Irwindale in 2017 was looking to be one of the strongest guys in the grid again. We were both out before we knew it, and Fredric was a man on a mission and absolutely killing it, and got all the way to that final. It came down to if Aasbo won the event he got first, and if he came second, I got first in the championship, so it was just crazy. It was very exciting, but a really amazing experience, and I think it was great for the fans and the people watching. It ups the anticipation for what's to come this year.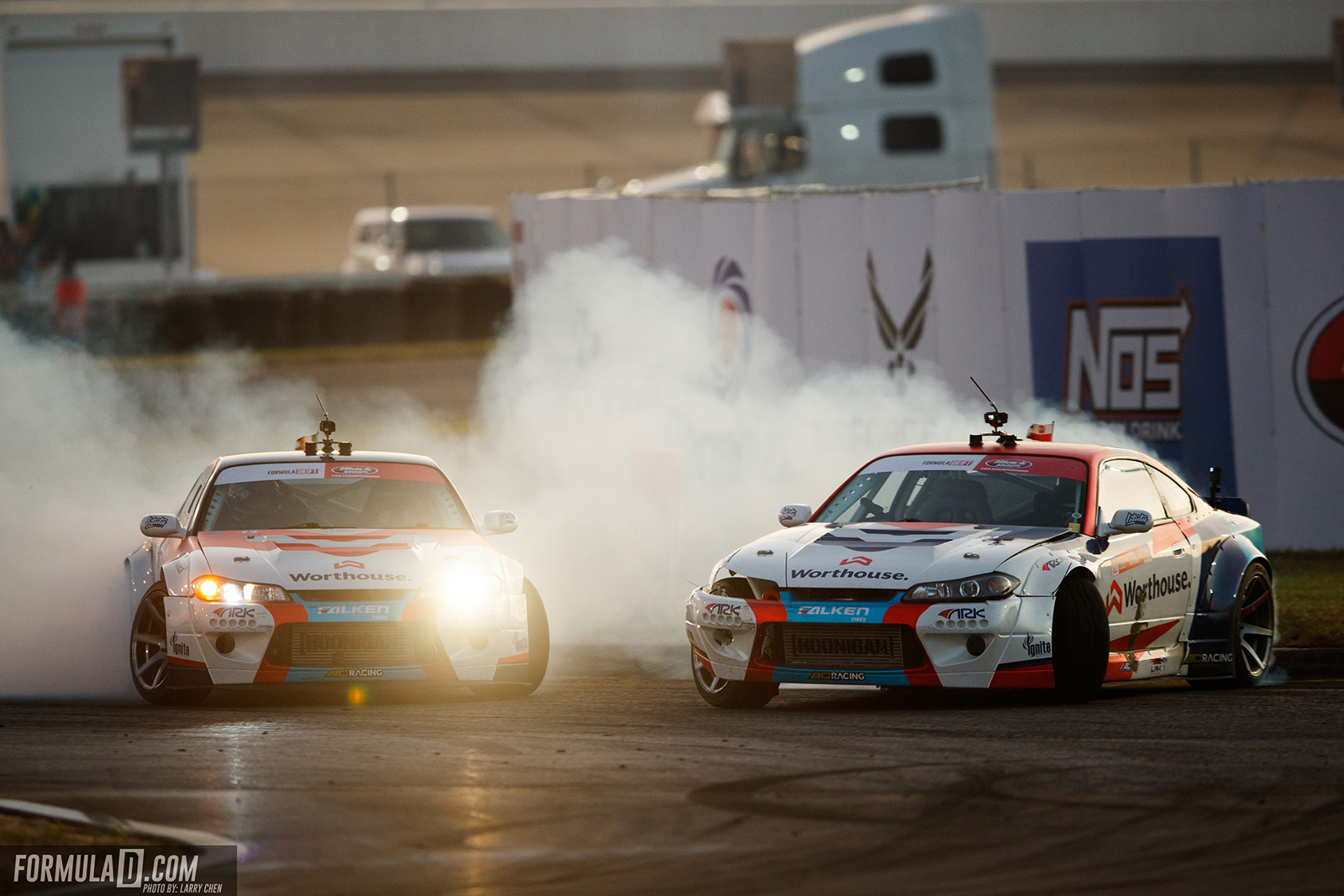 You mentioned you went into the second season with a lot of the same parts, and had some mechanical failures. Are there any big changes to the car, or to the team structure in general moving forward?
Both Piotr's car and my car took quite a beating, and FD is a lot more challenging than other championships across the world because the travel is much higher. The majority of the team is still based in Europe, so everybody is traveling over and back, so we don't have that much time with the cars, and we have a lot less time for maintenance between rounds. But also, we learned about a lot of the parts that need to be changed more regularly in the cars, so for this year we've actually built two fresh chassis. Fresh engines, drivetrain, new suspension - they're basically like two full new builds with only a handful of used parts, but those are all small things. All the vital parts are fresh and new, or rebuilt at least, so I think that's the biggest change. We're just coming back with a strong new package. One of the things we've upgraded has been the power steering because we had a lot of issues last year with that. Other than that they're pretty much the same cars. We just focused on what gave us some trouble last year.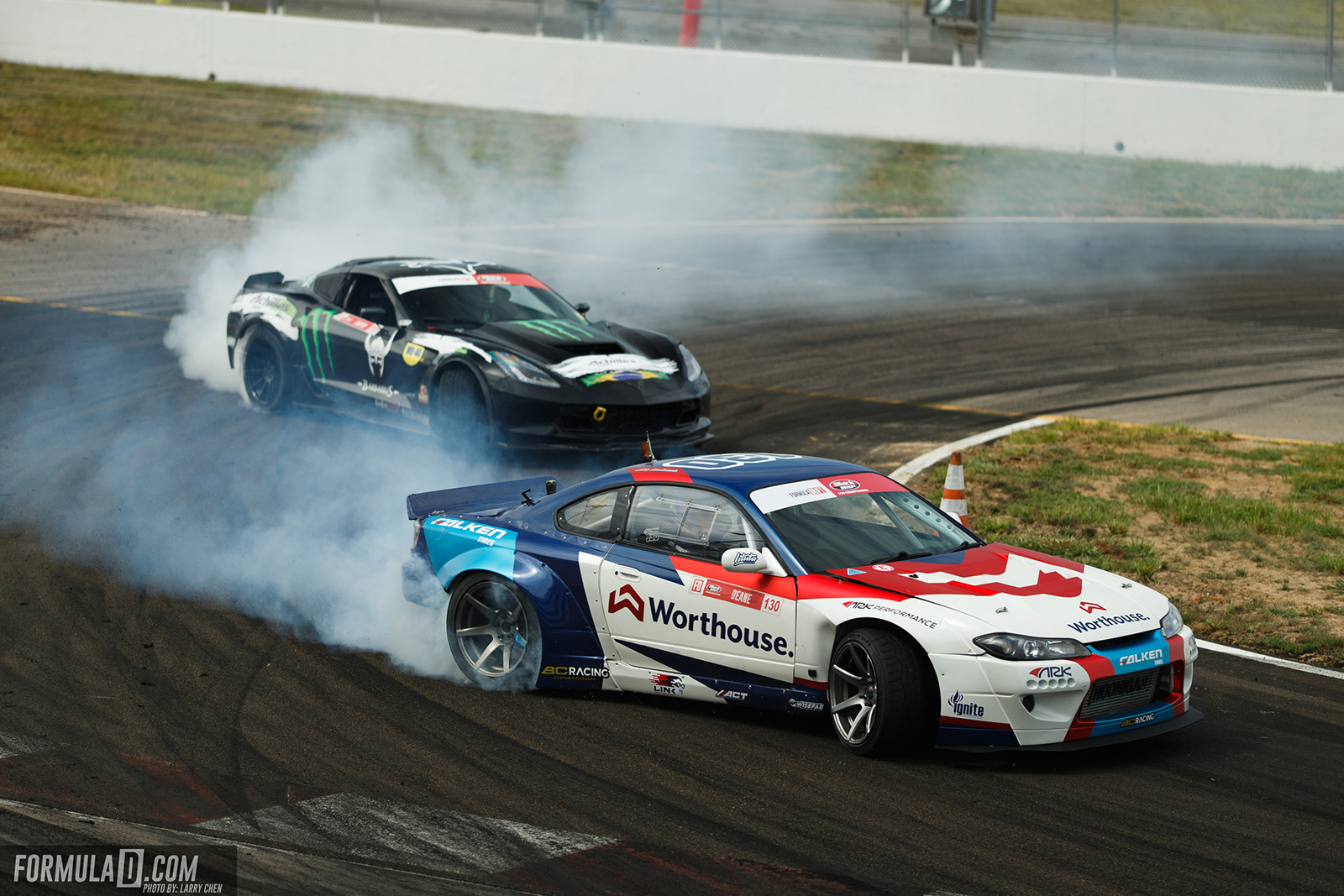 I know you're pretty busy in the off-season, so what has pre-season prep been like for you?
For me, it's really busy because I run my own team on this side of the world. We already competed in the three-round championship in the Middle East with my Falken Tires S14, and we managed to win that, and I've been out in the Falken Tires RX-7 just for some fun events back in Ireland just getting some seat time with friends. So personally I've been out in the car five times already this year. We're also building a new car for Europe this year, so there's been very little time off to be honest, but I'm excited to get back into it. It's been cold and wet in Ireland, so I'm really looking forward to getting back to the states and enjoying that sunshine again.
Haven't changed much personally. I take drifting one step at a time, and I'm just looking forward to getting back into it. Looking forward to rolling onto the streets of Long Beach again because that's for sure my favorite track of the season, and I couldn't think of a better way to start the FD championship.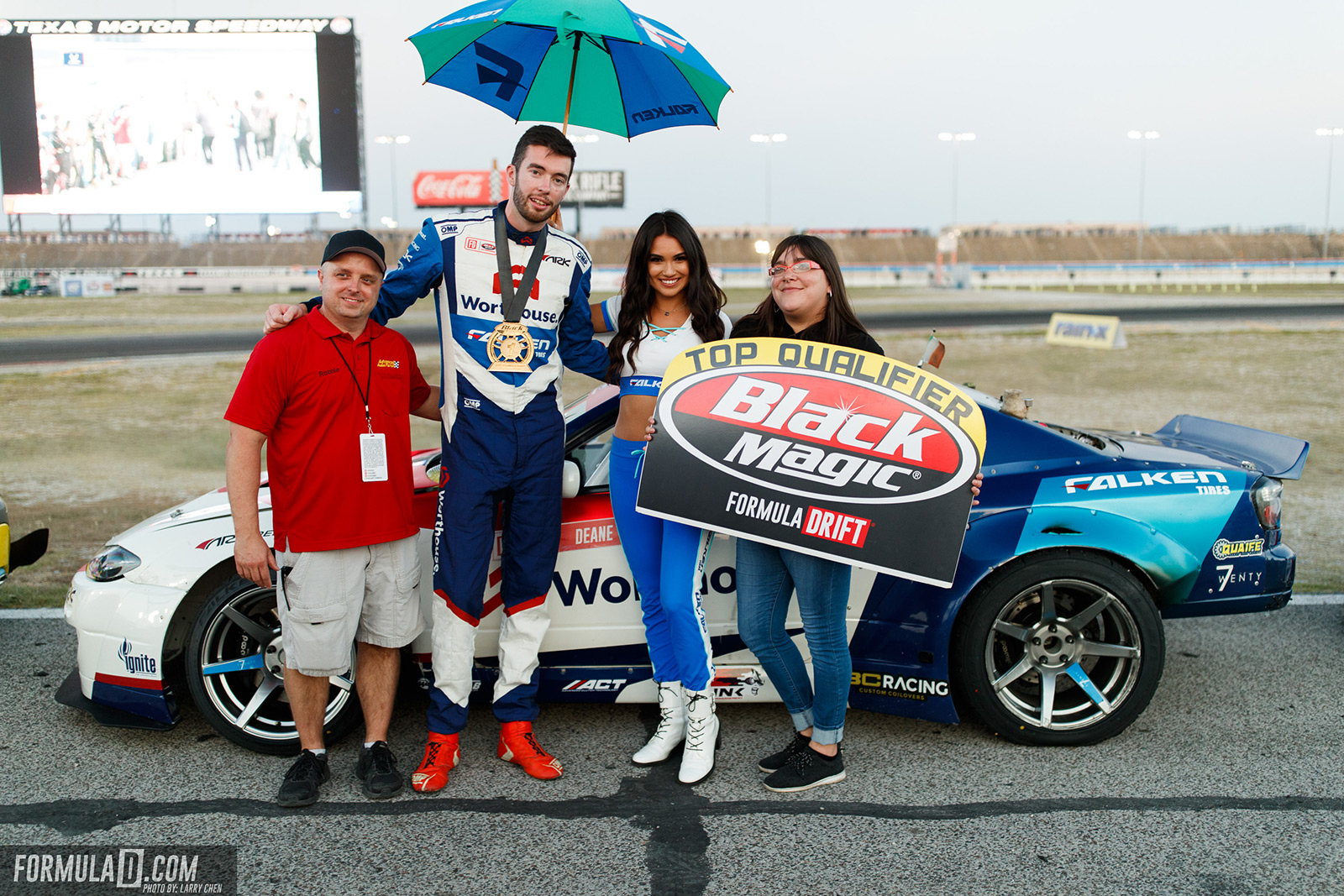 Speaking of that championship, you're going for the first ever three-peat championship victory in Formula Drift's history. Do you feel like that adds more pressure to you, or are you just having fun at this point?
At this point, honestly, I'm having fun with it. I feel like I've achieved more than I ever set out to do, and right now one of the biggest things I love about drifting is - actually, probably two main things - seeing how crazy high the competition level is, and the standards of cars, teams and drivers. That's amazing to be a part of, and it pushes you as a driver much more. I also love seeing the reactions from the fans, and that to me is probably the best thing. You get to see these fans and they're excited about your driving style or about some runs you've done on track, and when you hear good feedback like that it makes you want to keep pushing and keep trying new things, and that's what I want to do. I want to put on the best show we can and just enjoy it every step of the way. If it works out, it's going to be mind-blowing, but if it doesn't it's definitely not the end of the world. I'm enjoying it every step of the way.
Who is the biggest rival for you?
Last year I think everyone got to experience and see a lot. Biggest individual rival is hard to know. I know Fredric has been doing a lot of driving in the off-season, and he's been so close two years in a row to taking that championship. I have no doubt in my mind that's what they're coming back for this year. But I also know my Worthouse Drift teammate Piotr has been on a mission over the off-season. He's been focusing really hard and taking things as serious as he can, and I think he's going to be a serious threat to the championship this year. I've driven a couple of times with him this year already, and his driving level is absolutely insane. Besides them, we saw Vaughn winning the last round, and they're going to come back really strong. There are so many! Forsberg with that new engine platform - it's just hard to know. I think it's going to be the most competitive season in the history of Formula Drift if I was to guess right now. I'm so happy to be a part of it.
Is there a certain key to making sure you stay so consistent while competing?
For me in general, I've just been doing the same thing as what I started with when I started drifting. I just try to take it one step at a time, and never think about what's coming in two battles' time. I'm always thinking about that next battle, and trying to make sure the car is on point. You know, take it one step at a time. That's what's really worked for me to be consistent, because you're not letting your mind get too far ahead, or you might miss something that seems simple. You're just dealing with everything as it comes, and that's the way I try to do it.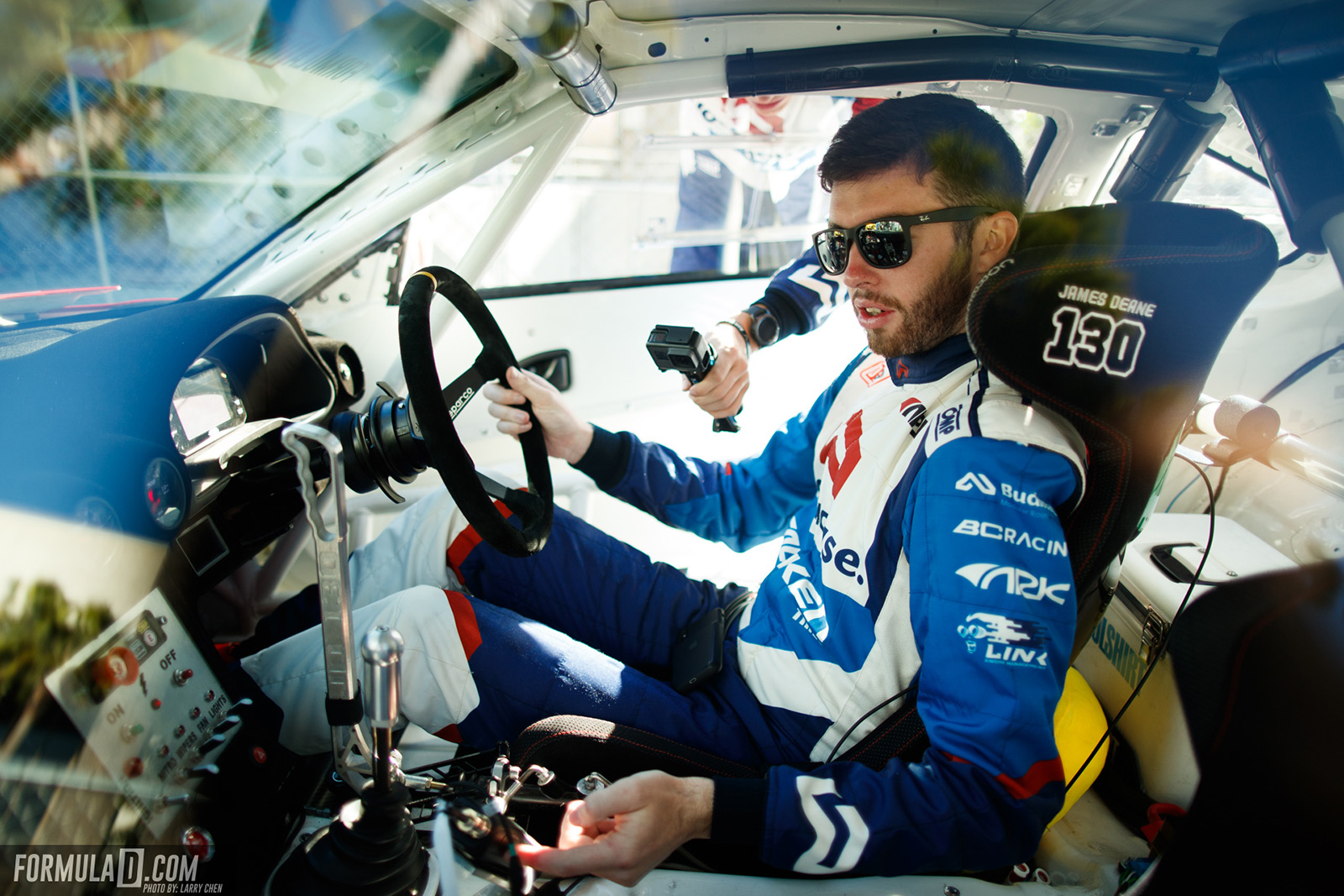 What's your go-to snack food on the grid?
Bananas! Bananas, because when I was really young I guess at drift events I was so nervous and so excited that I struggled to eat anything. I found that bananas were just easy to eat and give you decent energy, and at least you're getting something in your system. Nowadays after getting a lot more used to drifting and eating a lot more junk food over the years while traveling to all these drift events, I can deal with pretty much anything. But I do like some pasta, or pizza, I'm easy with anything to be honest, but bananas are definitely the most regular and consistent. I converted Piotr to bananas as well.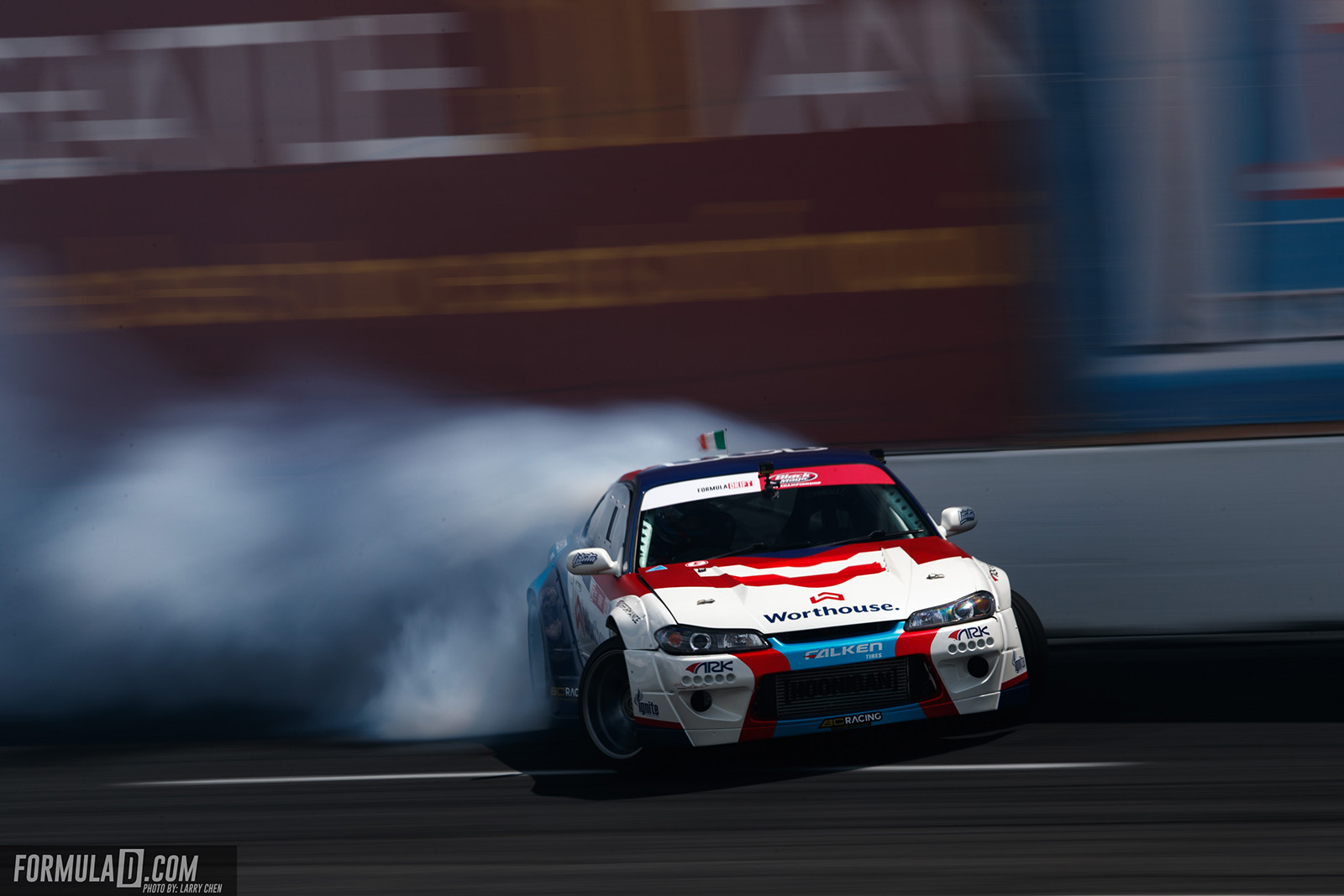 Outside the world of drifting, what are you up to these days?
Drifting! No, I've been finding time to spend with family and friends. I'm really lucky back home that I have a great circle of both family and friends, and we're really all into the same things, like drifting obviously, and just having a good time socializing. And traveling, that's pretty much it. I'm either working on new plans - building a new car too, at the moment - an E92 HGK Eurofighter for Europe, so we've been working hard on that. Obviously making a new plan for the U.S. as well, so it's just work, travel, and drift really. I can't complain.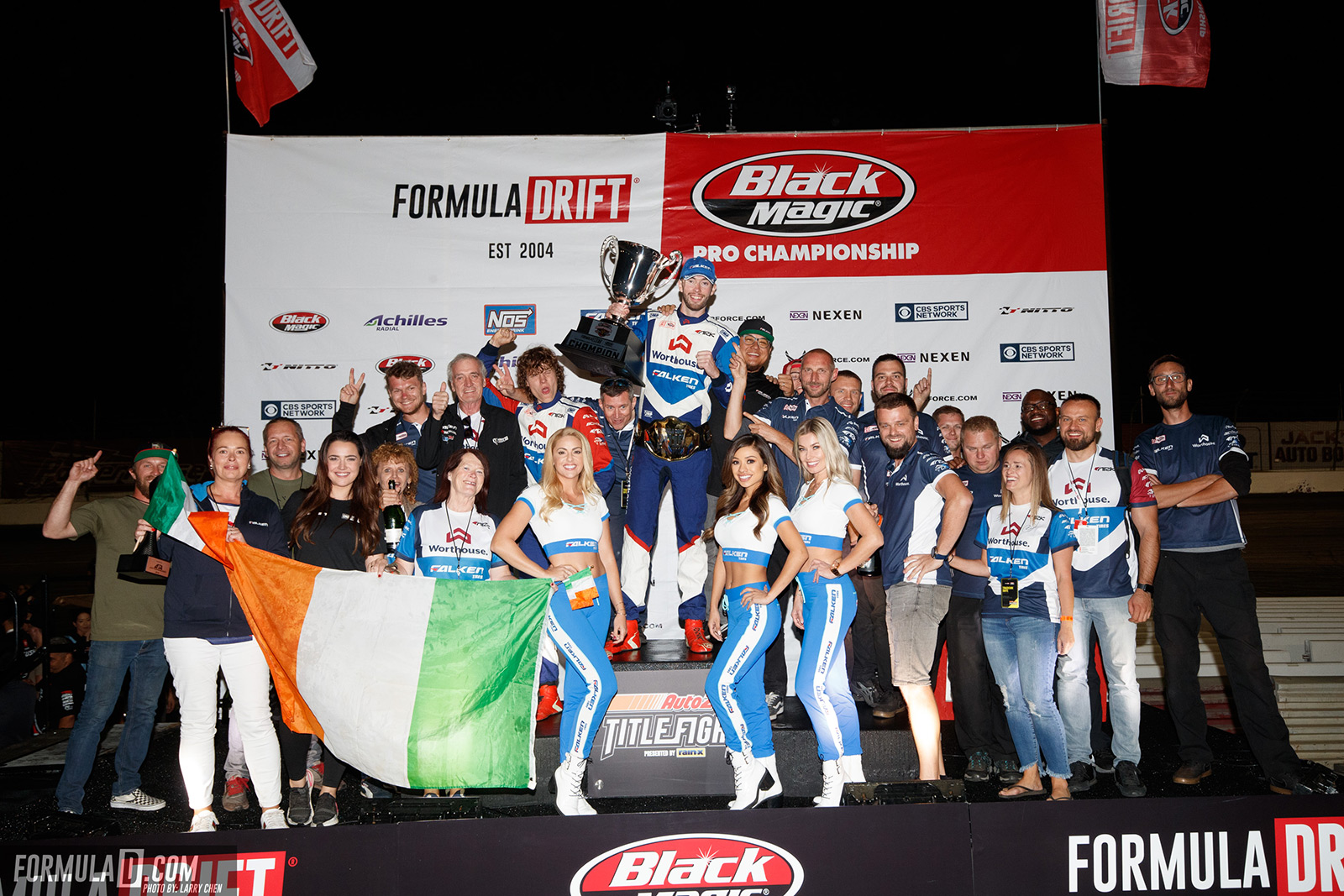 Is there anything you want to say to the fans watching and rooting for you this year?
I just really like to thank everyone that supports me from day one, and the new fans we've gathered over our FD adventure. I really love seeing the smile we get to put on peoples' faces. That pushes me to try harder and try to reach new goals. The support they give me from around the world is incredible, and if it wasn't for them we would not be doing it, so huge thanks to them, as well as my team, sponsors, and everyone who's made it happen from day one. If I was a kid now dreaming about all of this, I don't think I could have dreamed that it would have come this far - I'm just loving every step of it.
PHOTO GALLERY