Photography by Markis Sarkis (@maadphoto.to)
---
Jose Da Cruz has always loved the Euro car scene as well as sports cars, so when he went shopping for a new car the 2009 Audi S5 checked off all the boxes for him. His original intentions were to have a nice daily driver, but we know how that goes. Inspired by the local car scene, as well as a close family friend who has always been into building cars, the desire to modify the Audi took hold.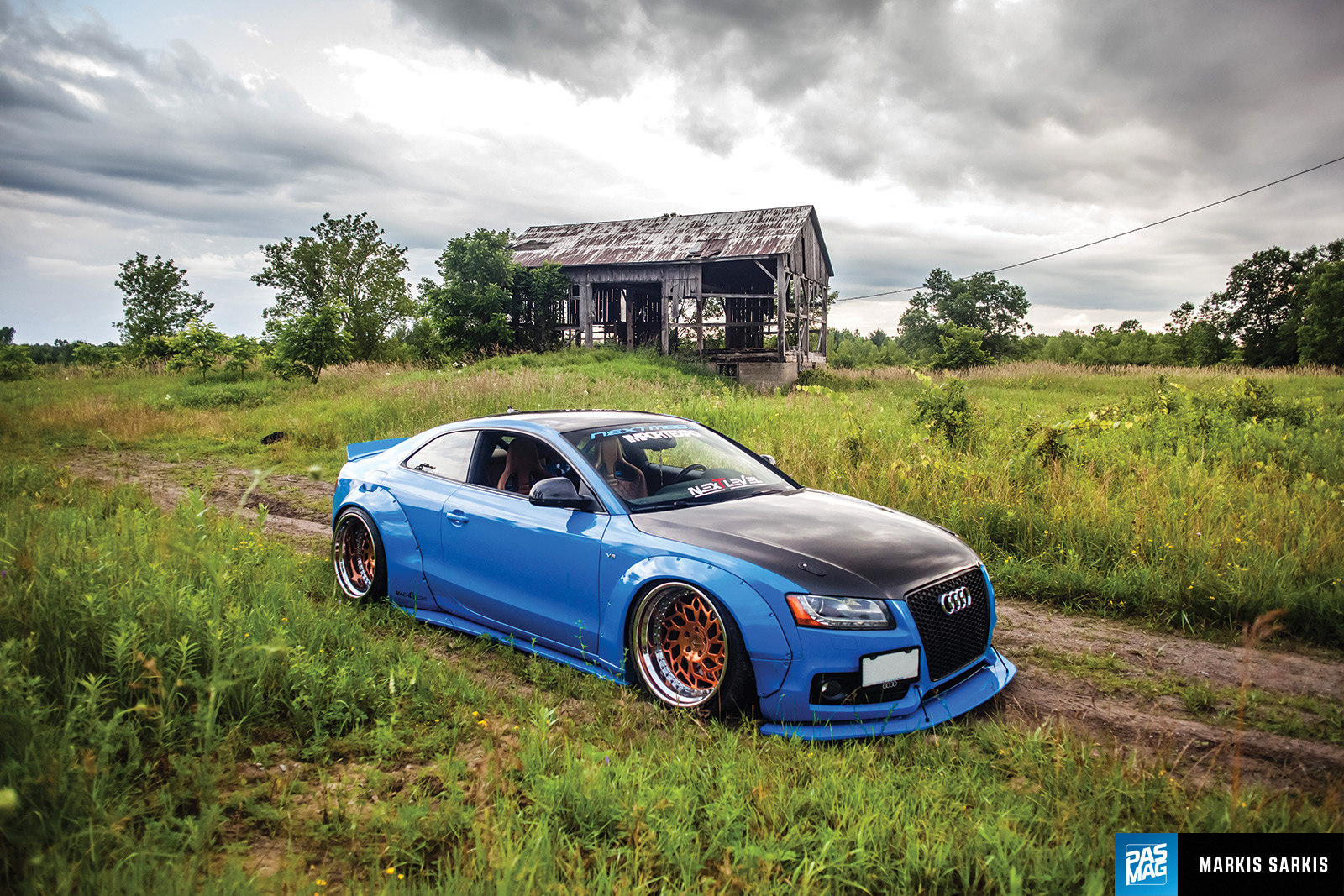 In addition to most modifications costing a lot of money, Da Cruz says that one major difficulty when building was a lack of variety in the aftermarket for the S5, but he still managed to pull together enough mods to build a show-worthy car.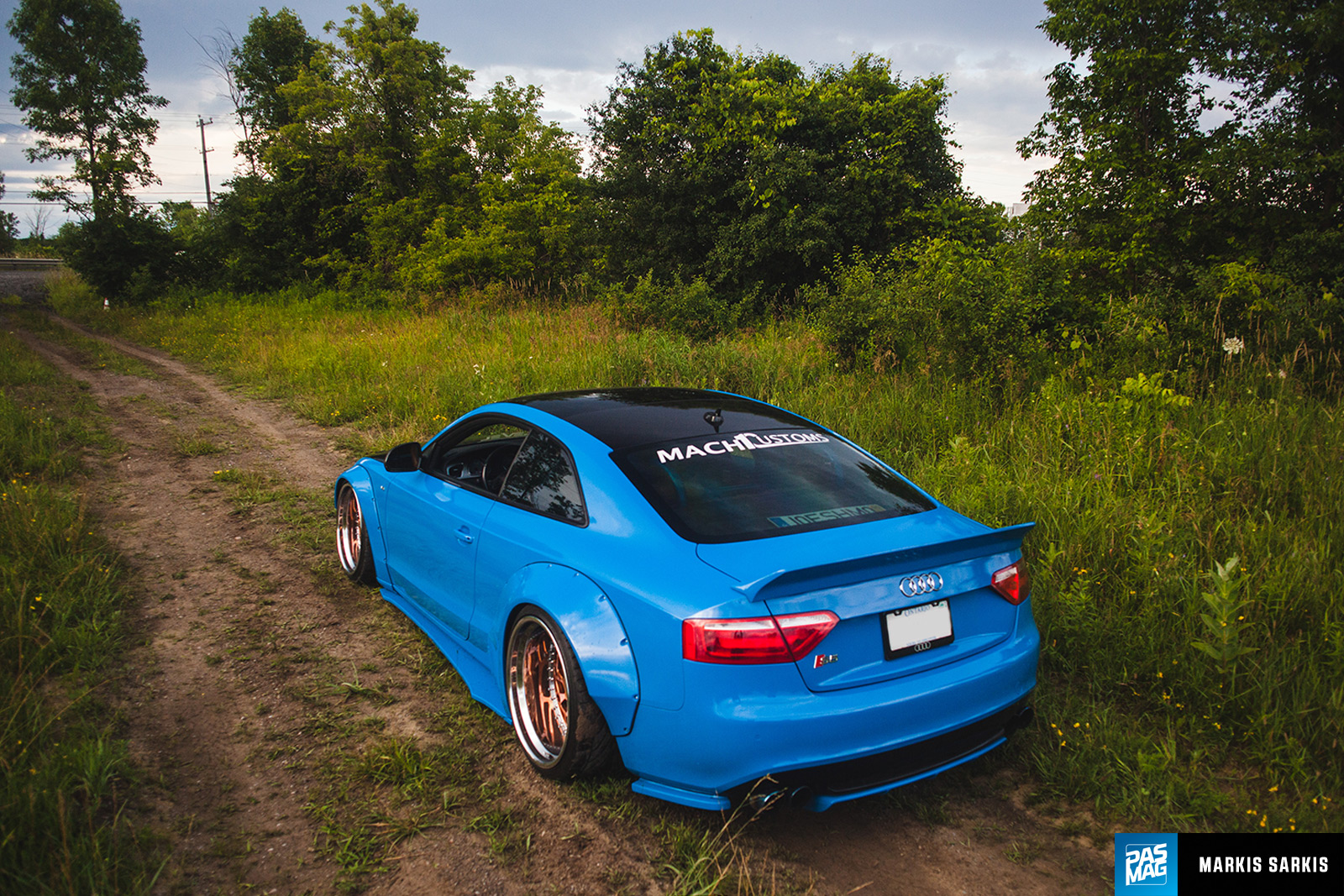 "My favorite part of the build is the Liberty Walk widebody," he tells us, referencing the car's most stand-out feature other than its bright blue wrap.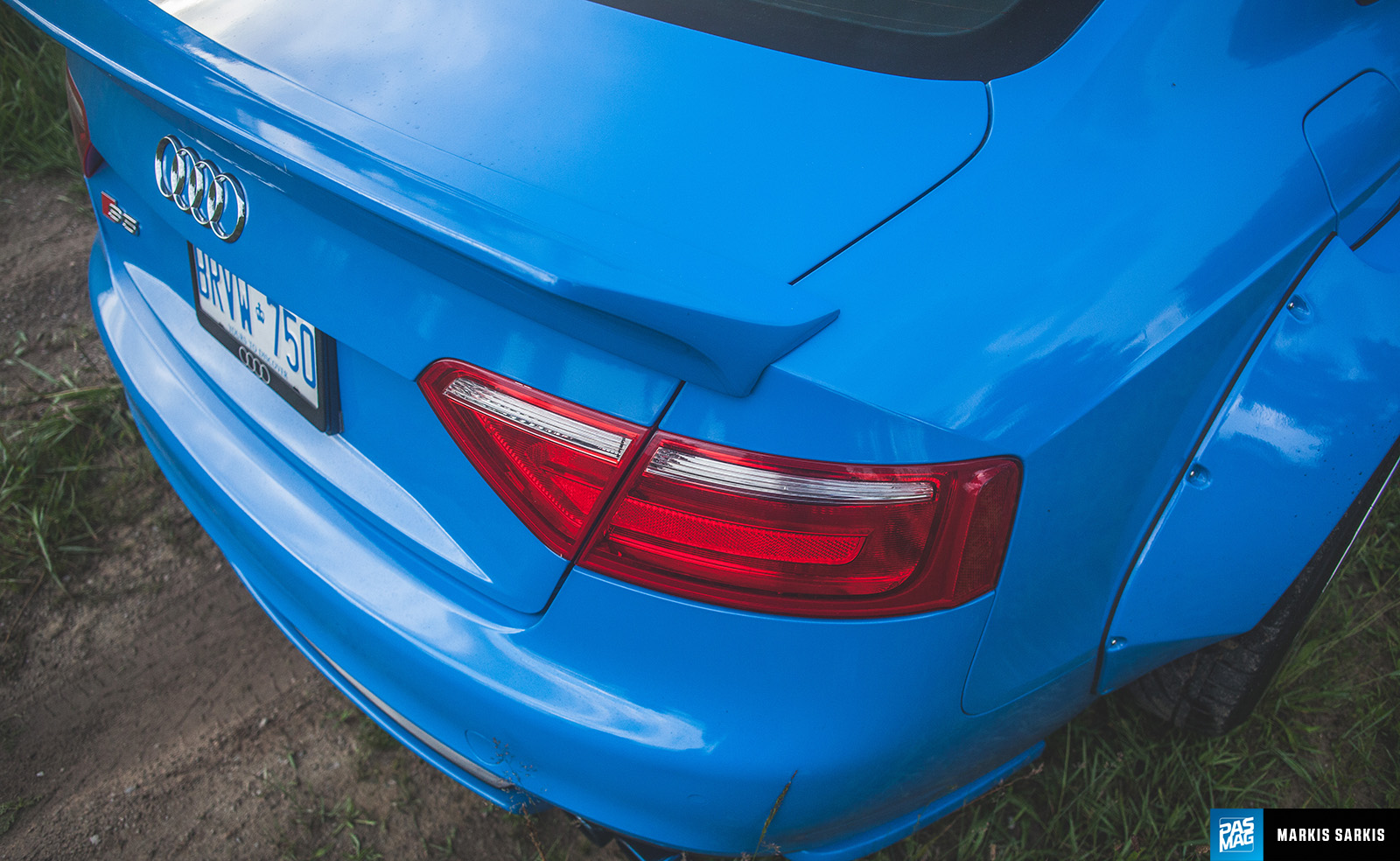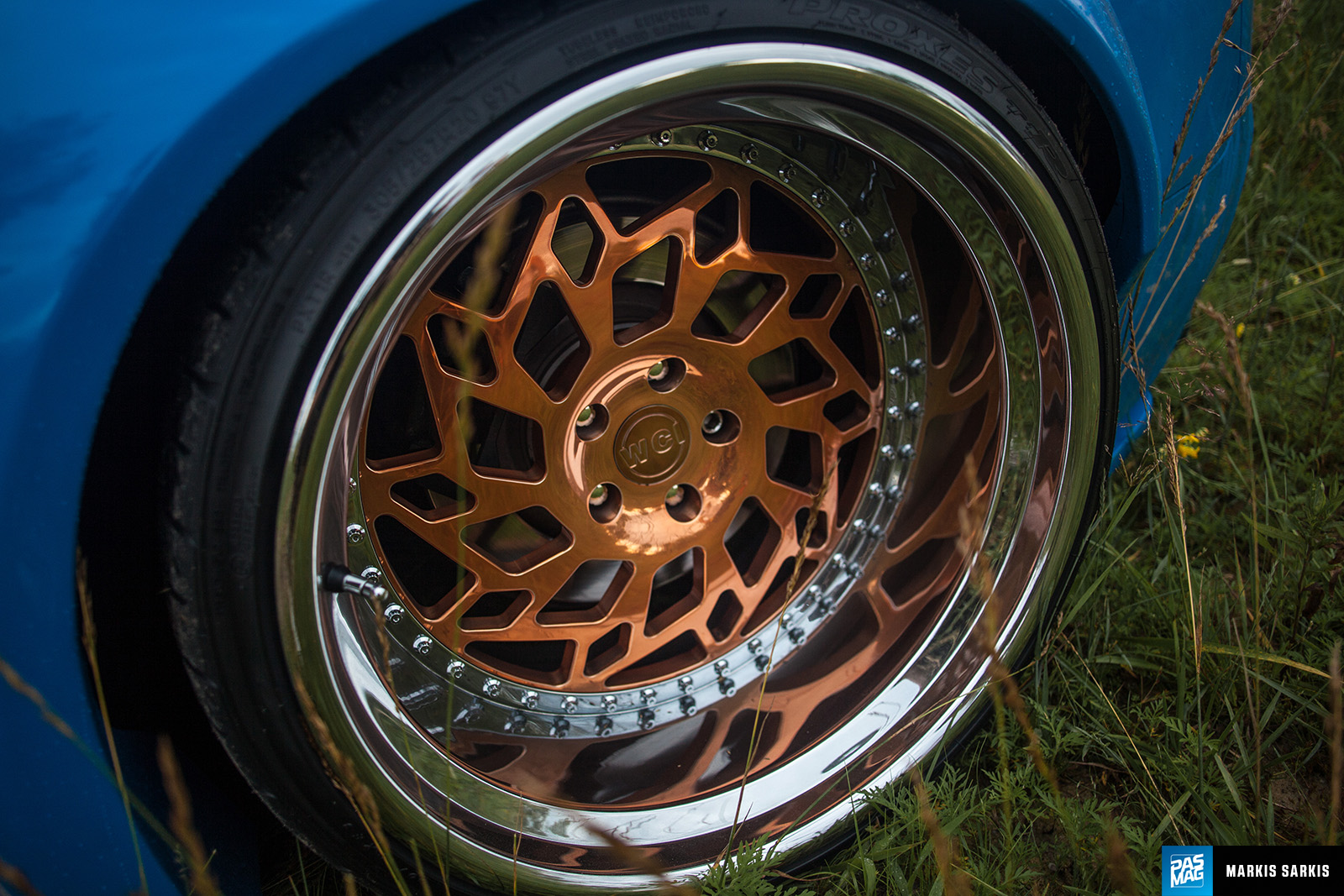 Watercooled Industries MD1 wheels complete the look at ground level, and they're tucked under the fenders thanks to a full Air Lift air suspension system. Instead of a standard air tank, Da Cruz took a page out of the books of old low riders. The roll cage has a sectioned-off part which is used as an air tank, pressurized by a compressor the same way an air tank would be.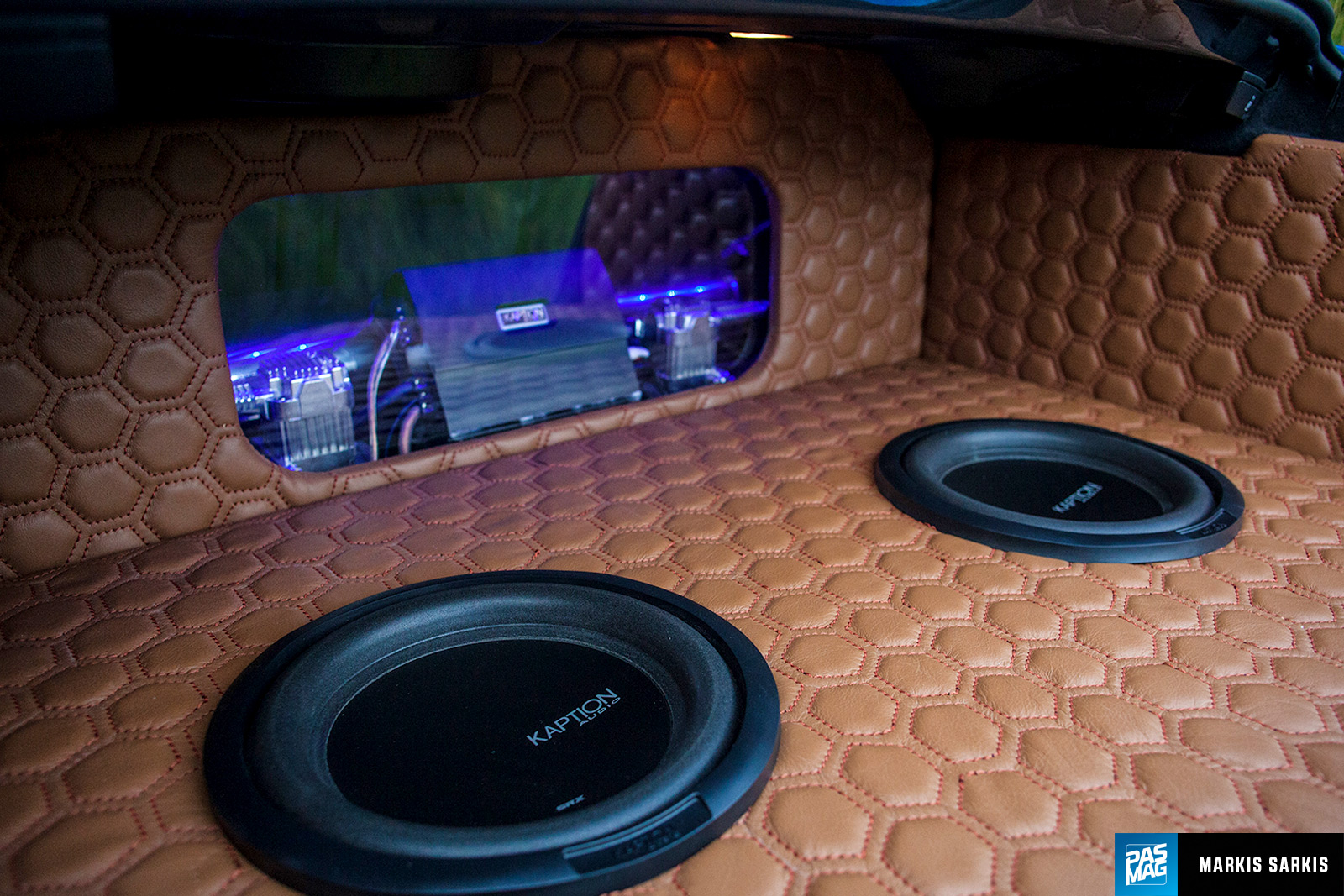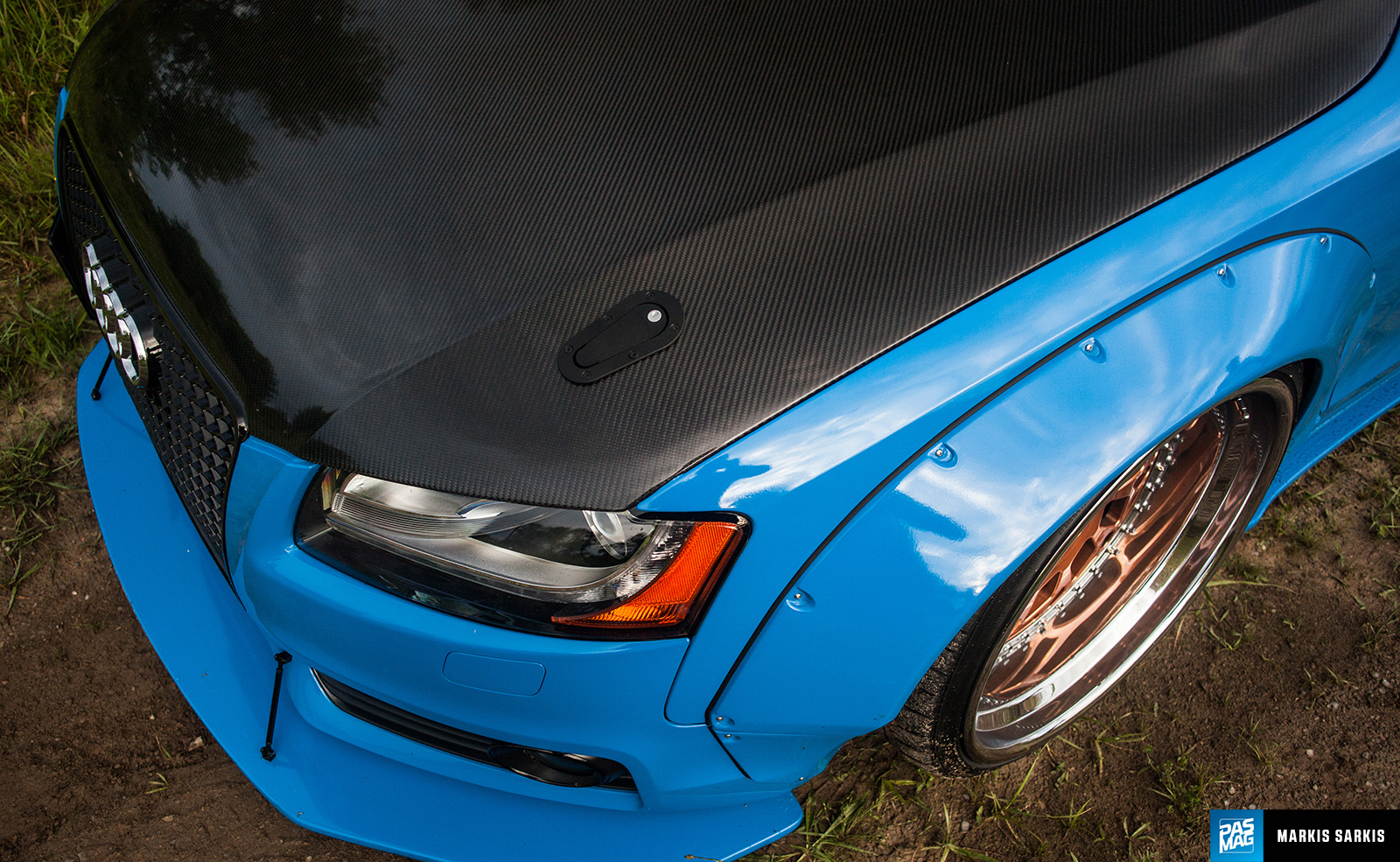 Da Cruz believes in dong things once, and doing them right, so he is very careful about what parts he chooses to include in the build. He mentioned Air Lift and Liberty Walk as reputable brands with quality products he can trust on his car. Believe it or not, the Audi S5 you see here is his first true build, and he tells us he's not done with it yet.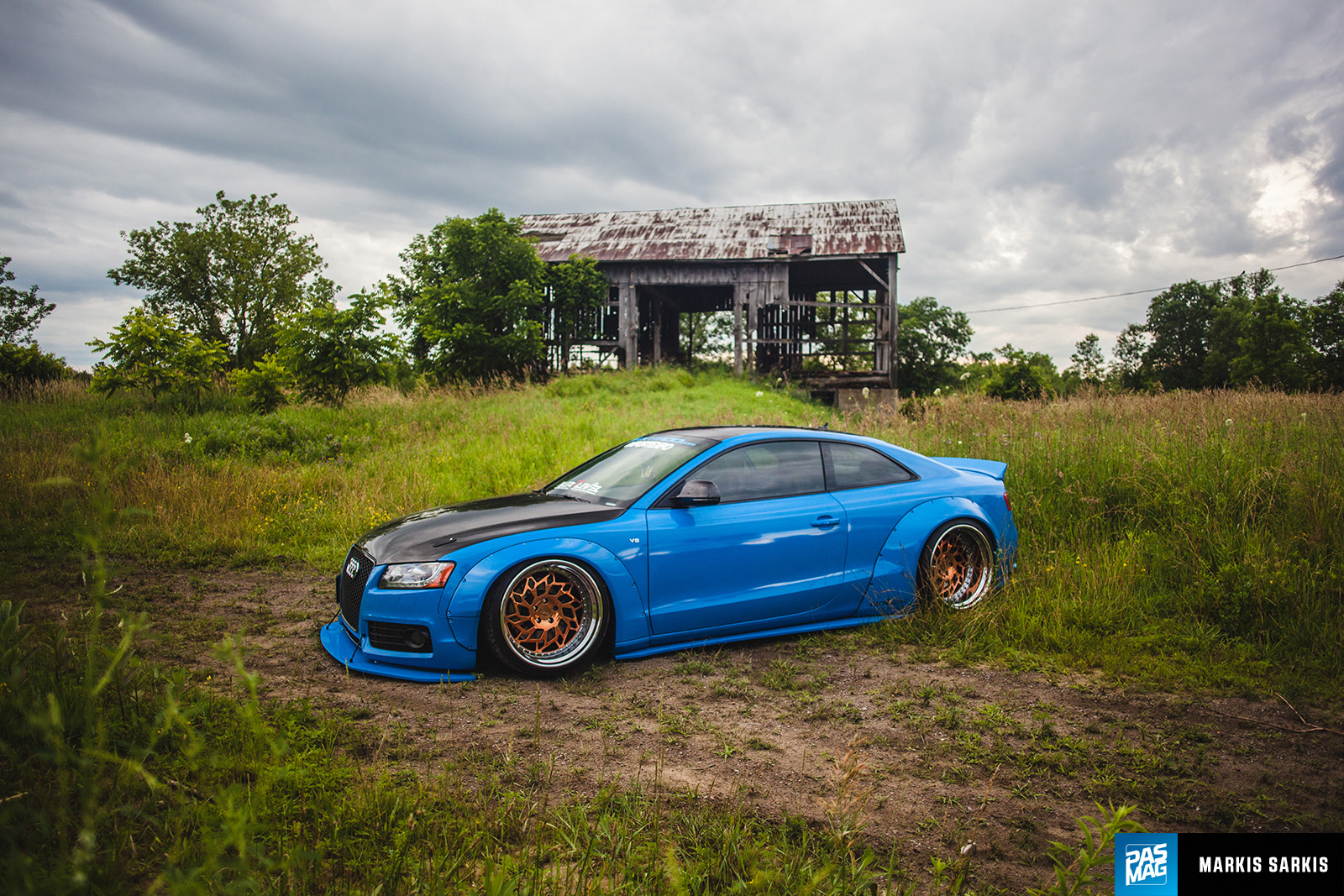 We can't wait to see what comes next.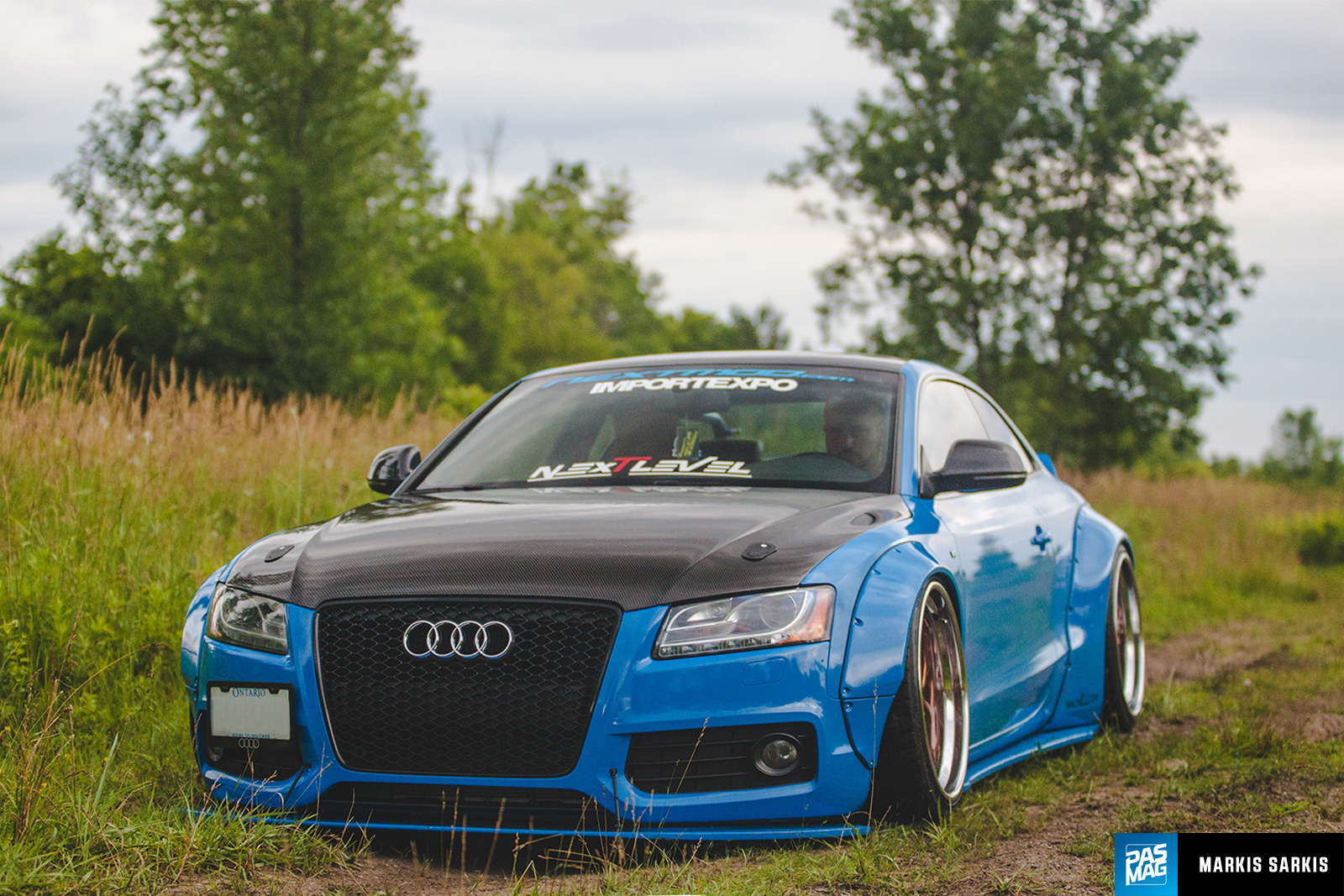 With 57% of the Popular Vote, Jose Da Cruz, with a 2009 Audi S5, is the winner of the PASMAG Tuner Battlegrounds #TBGLIVE competition at Fitted: Toronto!
---
ESSENTIALS
Owner: Jose Da Cruz
Vehicle: 2009 Audi S5
Location: Toronto, ON
Engine: Audi 4.2L V8
Facebook: Jose Da Cruz
Instagram: @zeca_s5
EXHAUST
WHEELS/TIRES/BRAKES
Watercooled Industries MD1 wheels – 20x12 (f/r)
Toyo tires – 305/25/20 (f/r)
CHASSIS/SUSPENSION
EXTERIOR
Liberty Walk widebody kit
Audi RS5 grille
Blue vinyl wrap
INTERIOR
Italian leather reupholstery
Recaro Sportster CS seats
Custom pressurized roll cage as air tank
AUDIO/MOBILE ELECTRONICS
Kaption 10-inch subwoofers (2)
Kaption sub amplifier
Custom sealed enclosure
SPONSORS
Nextmod, Mach1Customs, Inside Job Toronto, Tire Connection