Photography by Kevin Choi
---
A thousand is a lot of anything; a thousand pounds, a thousand dollars, a thousand people... you get the idea. A thousand horsepower is not only a ton, but it's a pretty legendary and impressive figure in the automotive world. Matthew McConnell and his Mitsubishi Evo X are aiming to go above and beyond that figure to break the most horsepower squeezed out of an Evolution X, ever. Usually though, when you build a car to be a thousand pony plus demon, you dump all of your money into the engine and dyno away until you're happy (or broke). McConnell has built a car that isn't only a bullet, bu t is comfy to sit in and can probably bust an ear drum or two.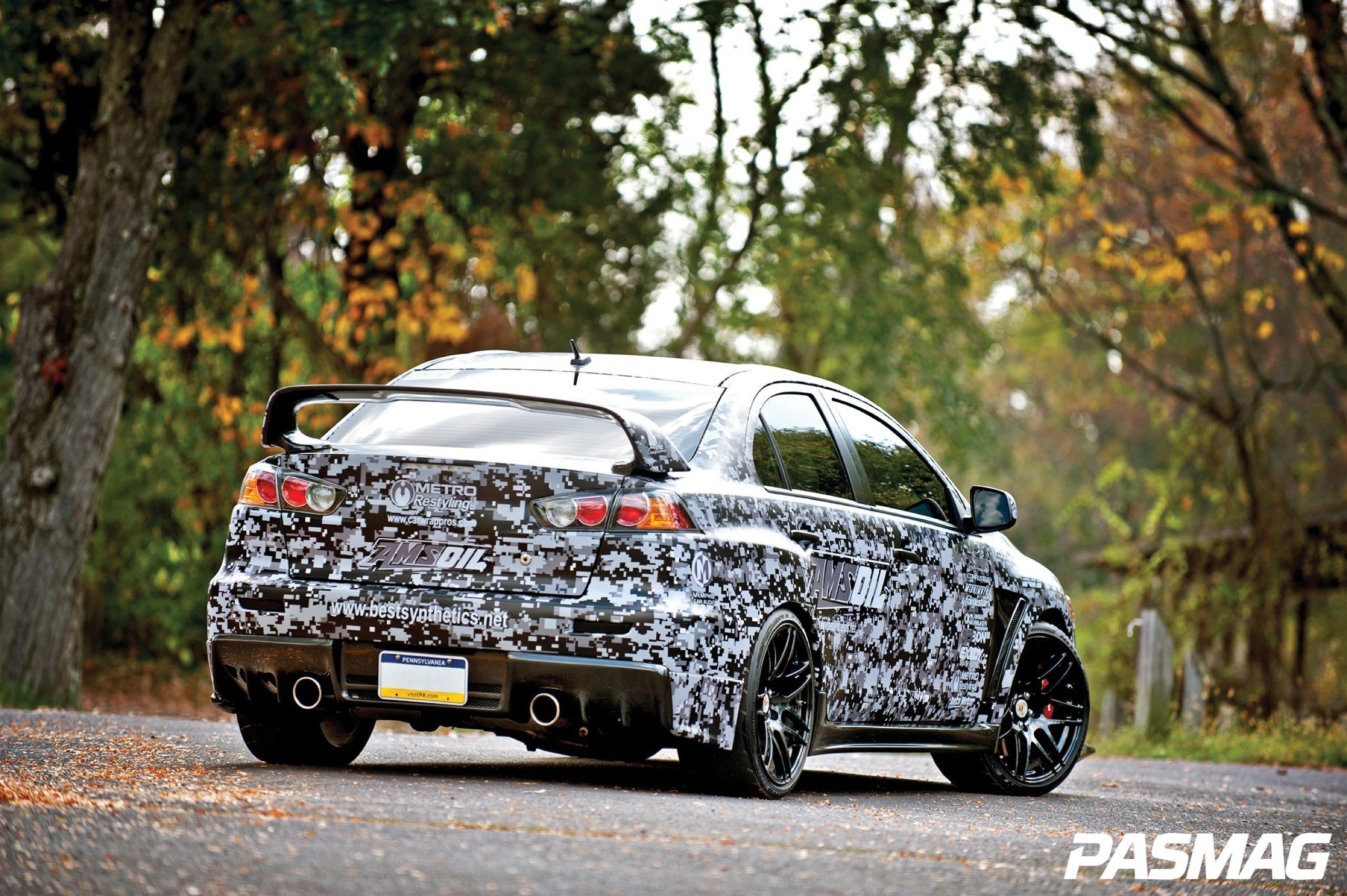 What is a project without a hiccup? When you are building a car, especially in a case like this, you're expecting to run into a few troubles here and there that can be overcome and turned into little anecdotes you tell once you finally get to show it off. McConnell's super-Evo didn't have just a few hiccups: it had a fit, passed out, and didn't wake up for a while, repeatedly.
"Shortly after buying it, Artisan Performance sponsored it back in 2009," said McConnell. "I needed more power than the kit was making. They recommended shipping the car for a full build." The projected timeline for a full motor build and a custom turbo kit was anywhere from six to eight weeks, which McConnell accepted. At the end of it, he'd have a roaring, Ferrari-eating beast in his garage and that thought would carry him through those weeks of waiting. Unfortunately for him and the Evo, however, the drama was just beginning.
| | |
| --- | --- |
| | |
"After about three months of lies, there was a falling out at the shop which left the sponsoring party without a job," recalled McConnell. "The owner wouldn't honor the build sponsorship and said the car would have to follow him." The Evolution was one of six or seven cars that needed to be transferred to the new shop in order for the build to be completed. McConnell thought this was the end and that the car would be completed in just a few more weeks, but three months pass and "he gets fired again."
Apparently the company was unaware that the car was a sponsored build and did not have the budget for it. "Once again, I'm fighting to release the car."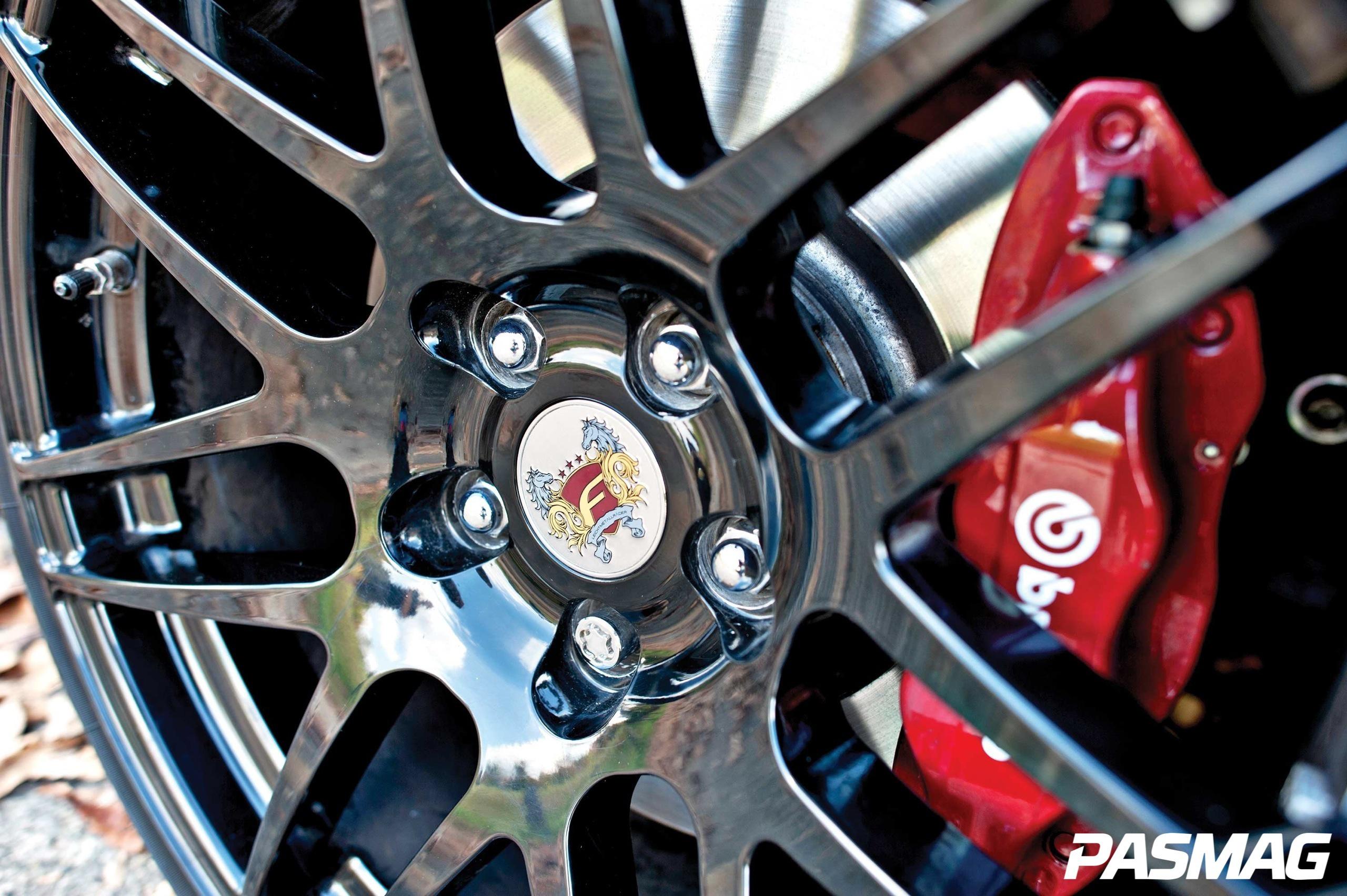 At this point, McConnell gets a much needed stroke of luck. Fazeli Mitsubishi took the car to go over the motor, while the Evo received sponsorship from Extreme Turbo Systems. ETS shipped a full kit over to Fazeli for install and the car was finally running. The Evo then took a trip to AMS Performance where the crew was excited to see the power made on pump gas and couldn't wait to see the figures produced once they switched over to a race fuel system. At this point, unfortunately, another pothole shows up on the road to Mitsubishi glory: the Evo came up short on power. When it fell short, shoulders were shrugged since AMS didn't build the motor.
| | |
| --- | --- |
| | |
"After what was supposed to be six to eight weeks and five thousand dollars, it ended up being seventeen months, four shops, and $33,000," said McConnell. The motor was pulled and it was found that the wrist pin on the first cylinder was bent. This problem brought another long year of tinkering and toiling in machine shops and plenty more frustration, but at the end of that tunnel stood the newly reborn Evo X, ready to start touring with Amsoil and breaking some records.
Now, you may be wondering what goes into a record-breaking Mitsubishi. McConnell kept the already-phenomenal 4B11 Mitsubishi 4-cylinder as his canvas and then went to work. The four-banger is rocking Ferrea 1mm oversized race valves, Kelford springs, as well as Kelford 278 cams and a 214-C camshaft. JE asymmetrical pistons and Manley Performance Turbo Tuff connecting rods keep the Evo's heart beating under a Cosworth gasket while an AMS fuel rail and Injector Dynamics injectors provide them with enough juice. An AEM Series 2 EMS manages the scene from under the hood, Okada Projects plasma coils are used to rival the ignition of a rocket, and a Mishimoto X-Line radiator takes on some of the cooling role.
| | |
| --- | --- |
| | |
An Evo without a turbo isn't an Evo at all, so a Precision Turbo PT6766 is utilized to make some nasty gains. A TiAL blow-off valve and 44mm wastegate play essential parts of the set up, while an ETS 4 inch core intercooler keeps everything frosty. A 4-inch ETS intake pipe is topped with an Amsoil filter to suck in all the air this monster needs and a full turbo-back ETS exhaust blows everything out the back end. Apparently, just a turbo isn't enough so McConnell opted to wet direct port two Nitrous Express bottles.
| | |
| --- | --- |
| | |
As mentioned before, this beast doesn't only blow you away from the outside; it can also rock you from the inside. While you're secured in the Recaro seats and viewing the custom gauge pods, your symphony of choice is provided courtesy of Memphis Audio. Two 8-inch MCC8 mid bass speakers, four 6.5-inch MCC6 mid-range speakers, and two 10-inch M5 subwoofers will play the theme to McConnell's victory dance. This is all backed by an MCX1- 1100 amp and three Memphis 1 Farad capacitors and displayed on a Pioneer AVIC-Z150BH head unit.
Did we mention that this thing also looks kickass? The skirts, lip, diffuser, fenders, hood, and spoiler are all Seibon carbon. The Urban digital wrap and black grills were tastefully done by Metro Restyling. To keep everything rolling the Evo X employs a set of 19-inch Forgestar F-14 wheels wrapped in 275/30/19 Nitto NT-05 tires on all four corners, and relies on Brembos to bring it to a stop.
The Evo X is currently under the care of the boys at PSI PROformance who are sleeving the block and fabricating away to break the world record. The dyno results are pending, but we already know this demon is a winner. A thousand is a lot by any means, but this Evo X has been through the ringer and is ready to take on all comers.


ESSENTIALS
Vehicle: 2008 Mitsubishi Lancer Evolution
Driver: Matthew McConnell
Built by: PSI PROformance and Street Works Automotive tuning
Engine: Mitsubishi 4B11 2.0L
Horsepower: 1000 hp
Torque: 850 lb-ft


ENGINE MODIFICATIONS
Ferrea 1mm oversized race valves and guides
Kelford (278 cams, 214-C camshaft, and springs)
Precision Turbo PT6766 turbocharger
TiAL blow-off valve and wastegate
ETS 4" core intercooler and 4" intake
Amsoil air filter
Mishimoto (X-Line radiator, fan shroud, and electric fans)
Nitrous Express nitrous system
JE Asymmetrical pistons and rings
Manley Turbo Tuff "I" beam connecting rods
Cosworth head gasket
HKS Race sparkplugs
AEM Series 2 Engine Management System
Okada Projects Plasma Ignition Coils
Injector Dynamics ID2000 injectors

EXHAUST
ETS (turbo-back exhaust, race pipe, and V2 exhaust tip)

DRIVETRAIN
Exedy triple plate clutch and flywheel
CHASSIS / SUSPENSION
Tein shocks and springs (F) and (R)

WHEELS / TIRES / BRAKES
Forgestar F-14 Wheels – 19 x 10 (F), 19 x 10 (R)
Nitto NT-05 Tires – 275/30R19 (F), 275/30R19 (R)
Brembo calipers - four piston (F), two piston calipers (R)
Amsoil DOT4 brake fluid

EXTERIOR
Seibon Carbon (side skirts, front lip, rear diffuser, fenders, vented hood, and spoiler)
HID 6K headlights and fog lights
Urban Digital Camo Wrap and black grills supplied by Metrorestyling.com and applied by Xquizit Customs

INTERIOR
Custom (console for AEM stand alone, custom gauge pods by Auto Express)
Urban Digital Camo wrapped trim by Metro Restyling
Recaro gray and black suede seats
Auto Meter (boost, EGT, wideband, fuel pressure, oil pressure, and nitrous pressure gauges)

AUDIO / MOBILE ELECTRONICS
Memphis Audio (MCX1-1100 sub amp, MCX4-75 (2) mid-bass amps, M5 10" (2) subwoofers, MCC8 8" (2) mid-bass, MCC6 6.5" (4) mid-range, front fuse holder, main power wire, 4 gauge distribution blocks, 1 Farad (3) capacitors)
Kinetic (1400 battery (under the hood), 1800 battery)
Pioneer AVIC-Z150BH head unit
Custom fibreglass subwoofer enclosure

SPONSORS
Amsoil, Extreme Turbo Systems, PSI PROformance, Seibon, Nitrous Express, Auto Meter, AEM Electronics, Okada Projects, Nitto Tires, Mishimoto, Memphis Audio, Compustar, Metrorestyling.com, Forgestar, JE Pistons, Exedy Clutches, Mothers Polishes, Street Works Automotive Tuning, Xquizit Customs