Story by Geet Madan (@geetsgarage) | Photography by Adam Gordon (@gordon.leadfoot)
---
Building your first car is a journey that you'll always remember, and that feeling of satisfaction and success is incomparable. Many people only experience that once in their life, but not Frank Vitulli.
Vitulli has had the pleasure of building some beautiful cars in his lifetime, but this build holds a special place in his heart, a little different than his 1970 Nova. Frank was inspired by his son, Nick, and his love for Hondas, so they teamed up and built a 1989 Honda Civic Si together.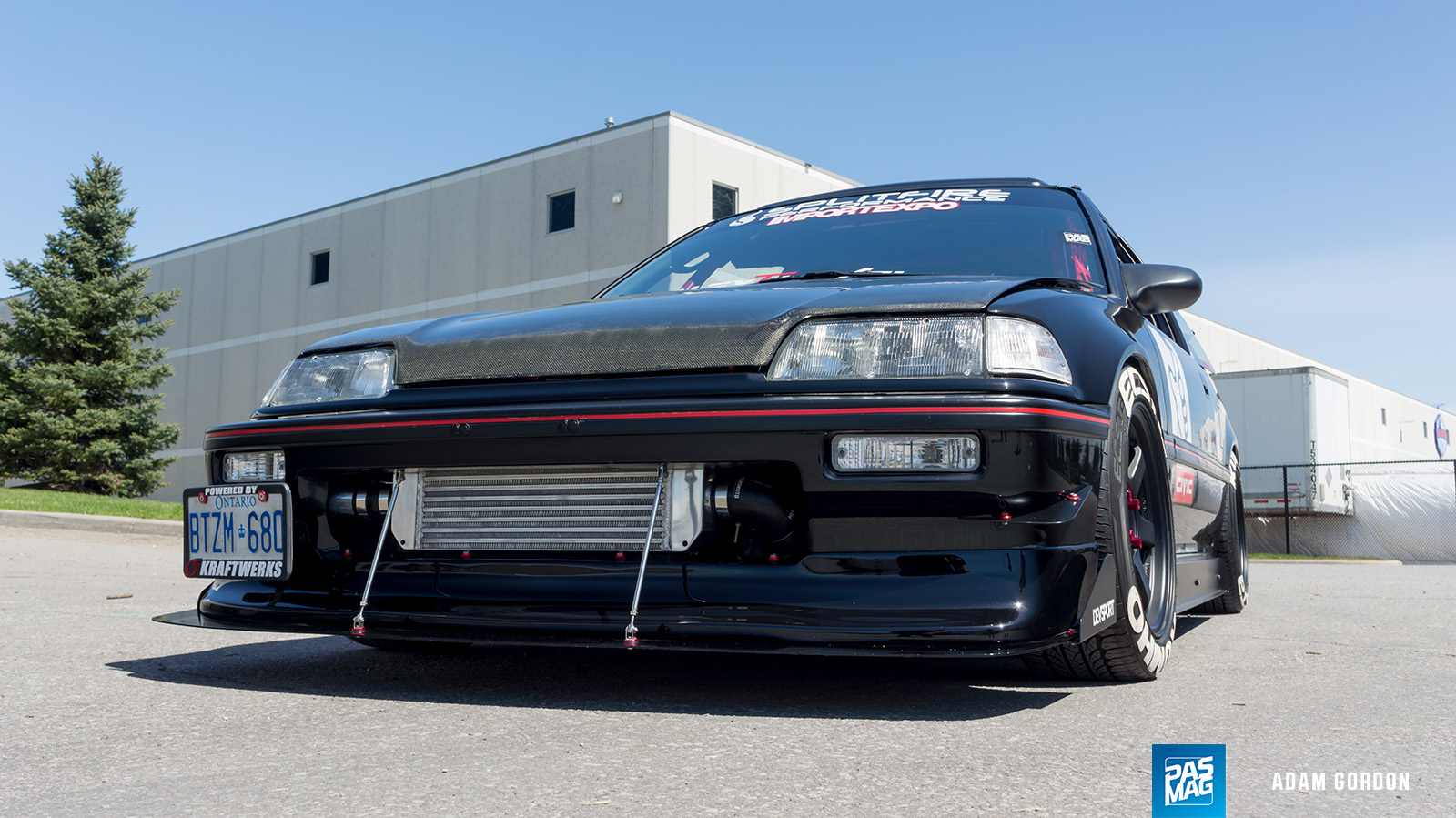 This EF9 is not your typical Honda build; form truly follows function with every tasteful modification from the body down to the powertrain. Frank and his son decided to take a more traditional approach with this build by keeping the D-series with a ZC head swap. The SOHC paired with a Kraftwerks supercharger enabled the motor to exceed its stock potential.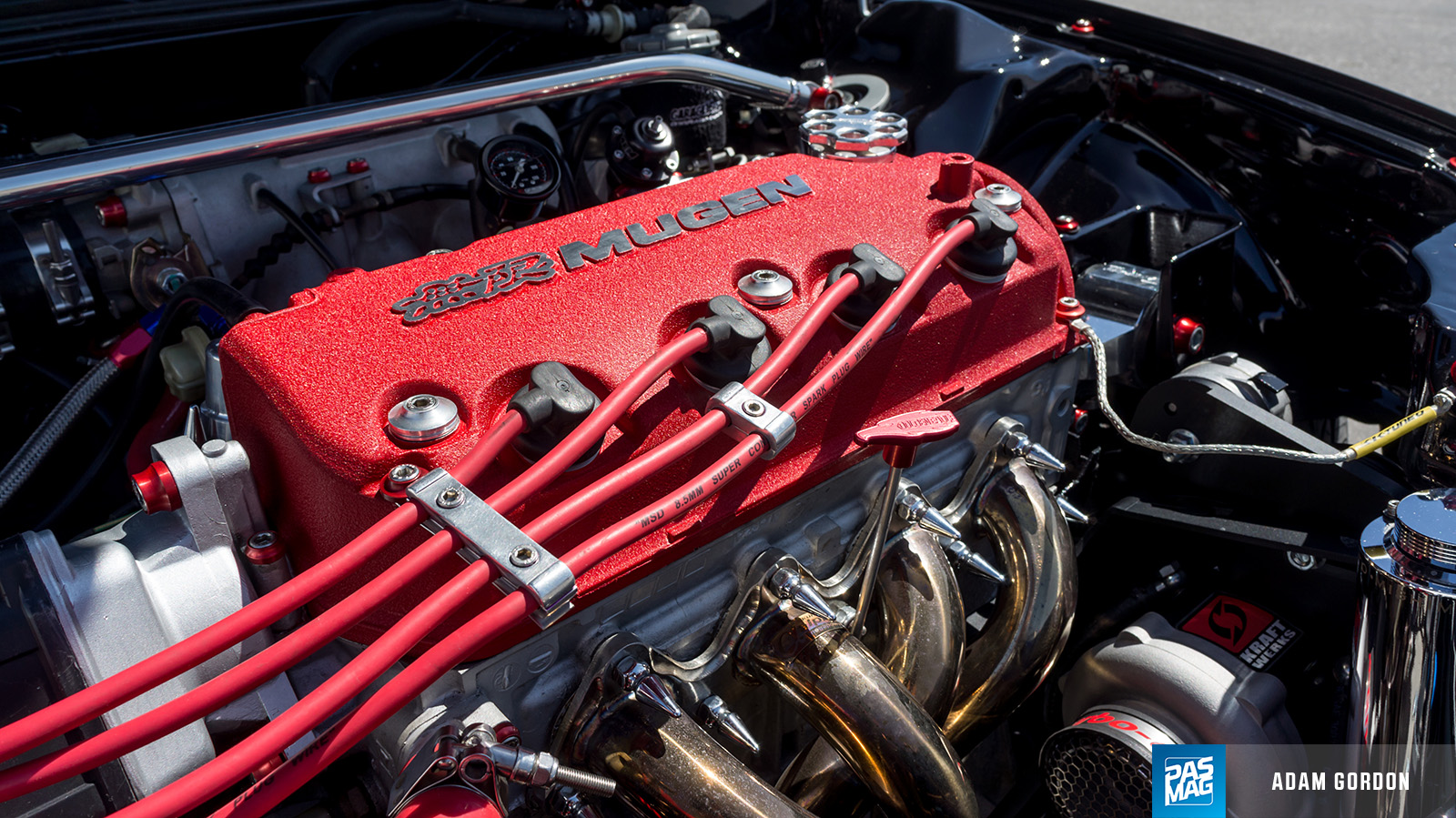 This beautiful set up is pushing 220 whp while breaking necks during any given casual Sunday cruise. With the upgraded Skunk2 intake manifold and throttle body, the supercharger is able to generate more efficient power with smoother airflow. Complemented with a Skunk2 Alpha header and 2.5-inch straight pipe set up, this father-son duo's EF9 is able to evacuate exhaust gases from the engine with a signature, unmistakable Honda note.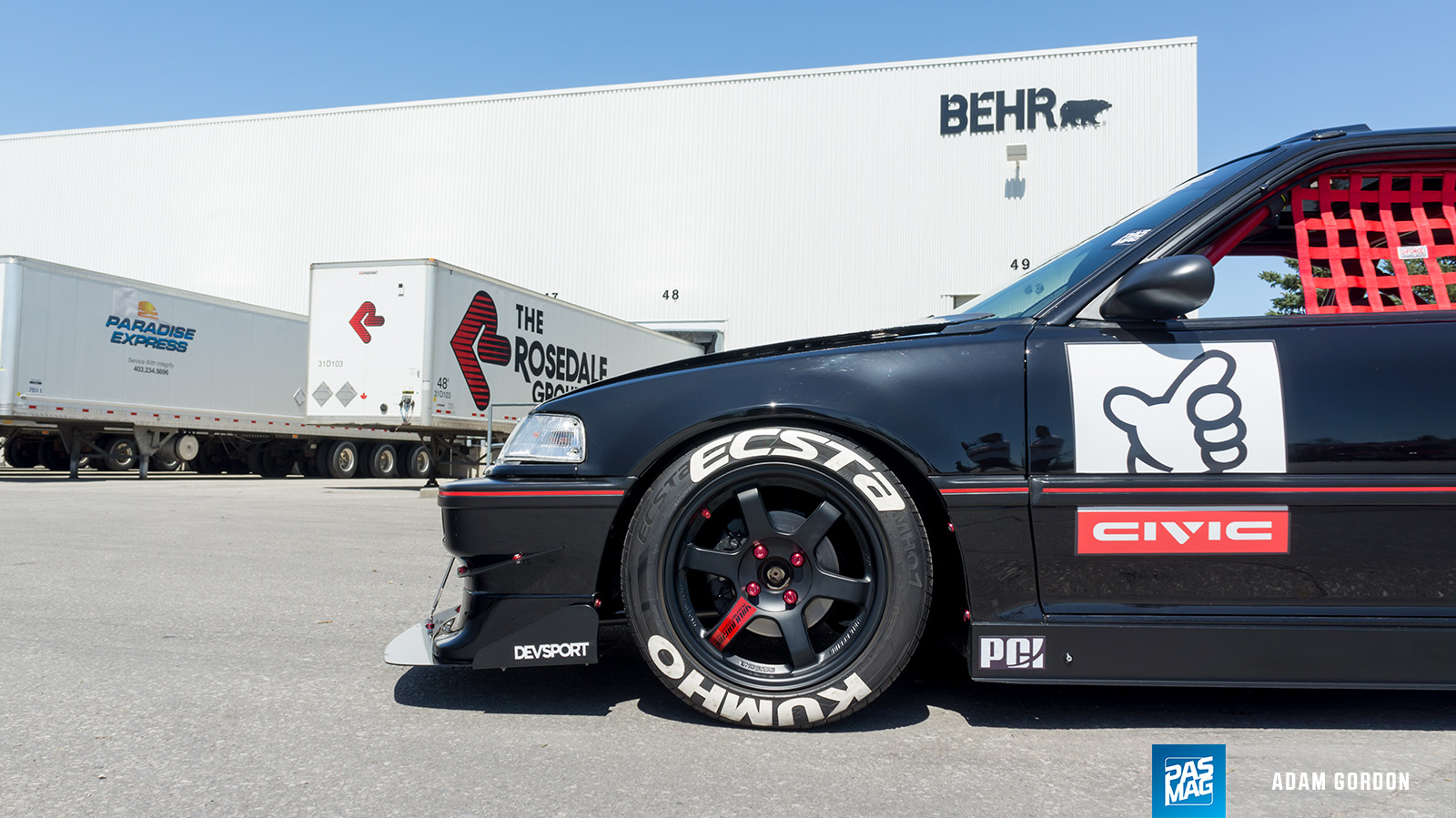 This build is not only easy on the ears, but also on the eyes. The Vitullis decided to run Volk Racings TE37SL wheels wrapped in Kumho Ecsta tires. Beneath the wheel and tire setups you'll find K-Tuned K1 street coilovers. This suspension set up not only eliminated wheel gap, and lowered the centre of gravity while increasing handling and further aiding performance, but also gives this EF9 a mean looking stance.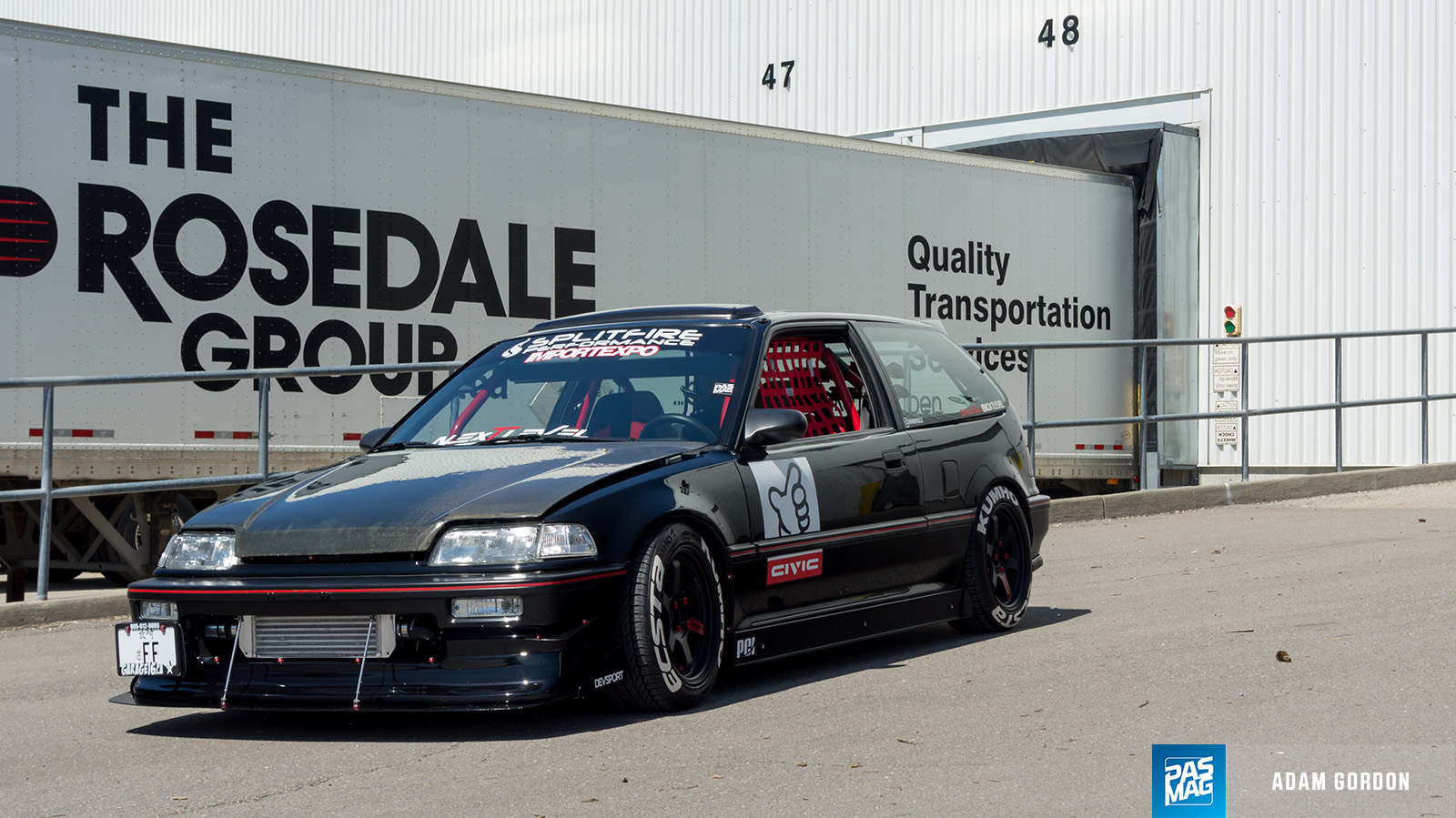 This mean machine was initially meant to be a daily driver, but the father-son duo decided on a different approach after they drove away with the Best Honda title at their very first show. "Our original intention with the car was for it to be a daily driver after we got it painted," says Frank. "Our plans changed a lot when we went to our first show and won Best Honda, and also one of the biggest and baddest crews out there, Nextlevel accepting us to join their crew really made the difference."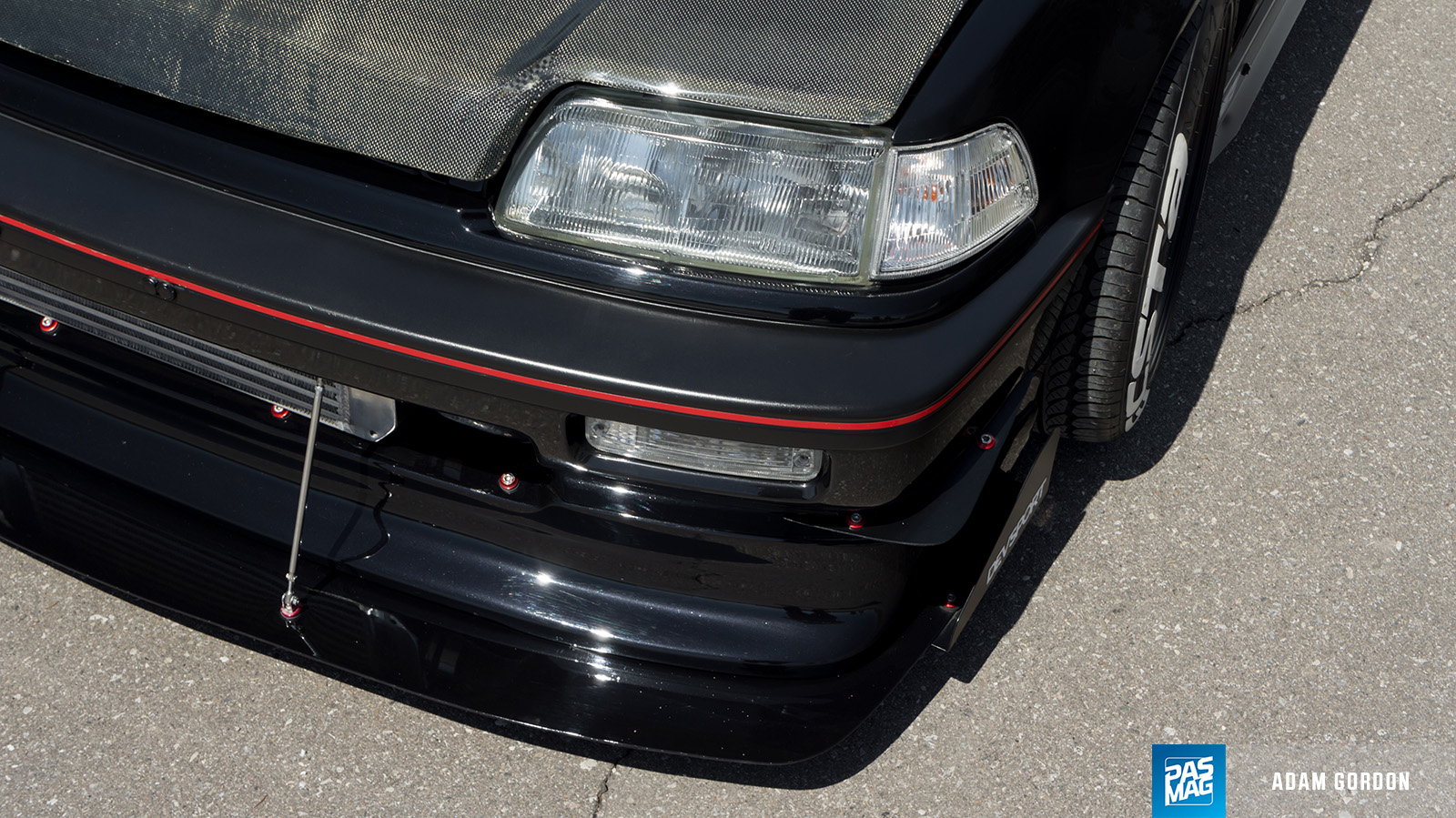 This "Kanjozoku" EF9 has solidified itself amongst many respectable custom builds in the tuner scene. Even though the boys are very satisfied with their build, it isn't over just yet. The Vitullis already have plans for their next mods, which will continue to set them apart in the JDM Tuner scene.
---

ESSENTIALS
Owners: Frank and Nick Vitulli
Vehicle: 1989 Honda Civic Si
Location: Brampton, ON
Engine: Honda D16A6 1.6L I4
Horsepower: 220 whp
Torque: 170 lb-ft
SOCIAL
Facebook: /frank.vitulli /nicholas.vitulli
Instagram: @frankvitulli @nick_ef9
ENGINE
D16ZC head swap
Mugen valve cover
Cometic head gasket
Kraftwerk's supercharger kit
APR Head Studs
AEM adjustable cam gears
Garage16 fuel pressure gauge
Golden Eagle Fuel Rail
Skunk2 pro series 66mm intake manifold and throttle body
Stage 1 exedy clutch
Turbosmart BOV
Vibrant Intercooler
Fuel Injector Clinic 650cc injectors
Grams 265 fuel pump
EXHAUST
K tuned turndown muffler
2.5 inch straight pipe
Skunk 2 Alpha header
ELECTRONICS
WHEELS & TIRES
Volk Te37SL wheels - 15x8
Kumho Ecsta tires - 205/50/R15
BRAKES CHASSIS & SUSPENSION
OEM Honda Pads
OEM Honda Rotors
K tuned K1 street coilovers
K tuned traction bar with stabilizer bars
Function7 rear control arms
Beaks rear crossbar
EXTERIOR
Black pearl custom paint
Chargespeed front lip
Chargespeed rear wing
Carbon fibre antenna delete
Carbon fibre mirrors
Carbon fibre Kevlar hood
Custom front splitter with Devsport winglets
Canards
PCI sideskirts
Rear diffuser
Rear lip
LIGHTING
Clear marker lights
Clear bumper lights
JDM rear fog lights
JDM taillights
INTERIOR
Auto Power full roll cage with custom harness bar
5 panel wink mirror
JDM ITR Recaro front and rear seats
Custom Recaro door panels
FAVORITE MODIFICATION
FUTURE MODIFICATIONS
S2000 cluster
Spoon calipers
Rear disc conversion
SPONSORS
SHOPS/MECHANICS
Splitfire Performance
Elite Auto Collision