Performance Auto & Sound Magazine (PASMAG) has been setting trends and covering the sport compact scene since its inception. From its humble beginnings to its current position as one of the largest magazines in the sport compact market, PASMAG continues to grow daily in readership and audience. PASMAG has asserted itself as a staple in the automotive industry among the top three best-selling enthusiast titles in the USA for several years running. In addition to select retailers (7-Eleven, Barnes & Noble, Rexall, Target, Shell, Walmart, etc), find PASMAG at a local shop who supports the aftermarket scene.
FLORIDA


Amplified Autosports
4300 31st Street North, Saint Petersburg, FL 33714
(813) 876-0373
www.amplifiedautosports.com
www.twitter.com/amplifiedauto
www.facebook.com/amplifiedautosports
www.instagram.com/amplifiedautosports

MARS AUDIO Sound and Beyond
6923 Norcoossee Rd, Orlando, FL 32822
(407) 344-2277
www.marsaudiosoundandbeyond.com
www.facebook.com/marsaudio
www.instagram.com/marsaudio
ILLINOIS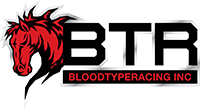 Blood Type Racing Inc
2091 Johns Ct, Glenview, IL 60025
(847) 845-0976
www.bloodtyperacing.com
www.twitter.com/Bloodtyperacing
www.facebook.com/bloodtyperacing
www.instagram.com/bloodtyperacing
GEORGIA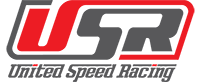 United Speed Racing
1847 Canton Hwy #3, Cumming, GA 30040
(770) 674-5825
www.unitedspeedracing.com
www.facebook.com/unitedspeedracing
www.instagram.com/unitedspeedracing
NEVADA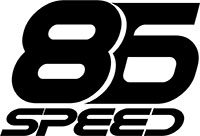 86 Speed
4310 Cameron St, Unit 8, Las Vegas, NV 89103
(702) 202-1100
www.86speed.com
www.twitter.com/86speedlv
www.facebook.com/86SpeedLV
www.instagram.com/86speed
SOUTH DAKOTA

Soundz, Inc
4001 Cliff Ave, Sioux Falls, SD 57104
(605) 274-3535
www.soundzcustomz.com
www.facebook.com/soundzcustomz
TEXAS

Mobile Toys Inc.
909 University Dr E, College Station, TX 77840
(979) 268 6066
www.mobiletoysinc.com
www.twitter.com/MobileToysInc
www.facebook.com/mobiletoysincBCS
www.instagram.com/mobiletoysinc
Join our preferred list of dealers in USA! Our new regional program is custom designed for the local shop owner who supports the aftermarket scene.
WE WANT YOU TO BE A PASMAG DEALER!
For more information and to register as a Preferred Dealer of PASMAG, go to www.pasmag.com/dealer or contact Randi Bentia at (416) 922-7526 x3082.